Brazilian Photographer | Born: 1944
Salgado was born on February 8, 1944 in Aimorés, in the state of Minas Gerais, Brazil. After a somewhat itinerant childhood, Salgado initially trained as an economist, earning a master's degree in economics from the University of São Paulo in Brazil. He began work as an economist for the International Coffee Organization, often traveling to Africa on missions for the World Bank, when he first started seriously taking photographs. He chose to abandon a career as an economist and switched to photography in 1973, working initially on news assignments before veering more towards documentary-type work. Salgado initially worked with the photo agency Sygma and the Paris-based Gamma, but in 1979 he joined the international cooperative of photographers, Magnum Photos. He left Magnum in 1994 and with his wife Lélia Wanick Salgado formed his own agency, Amazonas Images, in Paris to represent his work. He is particularly noted for his social documentary photography of workers in less developed nations. They reside in Paris. He has traveled in over 100 countries for his photographic projects. Most of these, besides appearing in numerous press publications, have also been presented in books such as Other Americas (1986), Sahel: l'homme en détresse (1986), Sahel: el fin del camino (1988), Workers (1993), Terra (1997), Migrations and Portraits (2000), and Africa (2007). Touring exhibitions of this work have been, and continue to be, presented throughout the world. Longtime gallery director Hal Gould considers Salgado to be the most important photographer of the early 21st century, and gave him his first show in the United States. Salgado has been awarded numerous major photographic prizes in recognition of his accomplishments. He is a UNICEF Goodwill Ambassador, and an honorary member of the Academy of Arts and Sciences in the United States. He was awarded The Royal Photographic Society's Centenary Medal and Honorary Fellowship (HonFRPS) in recognition of a sustained, significant contribution to the art of photography in 1993.[1] Together, Lélia and Sebastião have worked since the 1990s on the restoration of a small part of the Atlantic Forest in Brazil. In 1998 they succeeded in turning this land into a nature reserve and created the Instituto Terra. The Instituto is dedicated to a mission of reforestation, conservation and environmental education. In 2004, Sebastião Salgado began a project named "Genesis," aiming at the presentation of the unblemished faces of nature and humanity. It consists of a series of photographs of landscapes and wildlife, as well as of human communities that continue to live in accordance with their ancestral traditions and cultures. This body of work is conceived as a potential path to humanity's rediscovery of itself in nature. Salgado works on long term, self-assigned projects many of which have been published as books: The Other Americas, Sahel, Workers, and Migrations. The later two are mammoth collections with hundreds of images each from all around the world. His most famous pictures are of a gold mine in Brazil called Serra Pelada. He is presently working on a project called Genesis, photographing the landscape, flora and fauna of places on earth that have not been taken over by man. In September and October 2007, Salgado displayed his photographs of coffee workers from India, Guatemala, Ethiopia and Brazil at the Brazilian Embassy in London. The aim of the project was to raise public awareness of the origins of the popular drink.
https://pacemacgill.com/Photos © Amazonas Images and Contact Press Images
Agencies:
Gallery:
Website: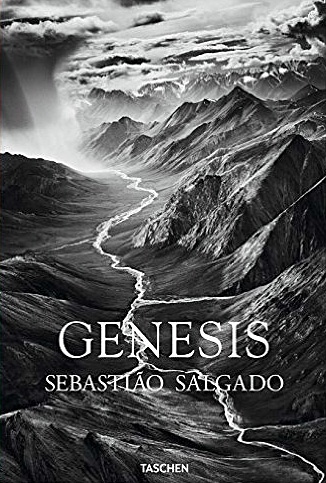 Author: Sebastião Salgado
Publisher: Taschen
Year: 2013 - Pages: 520
Having been raised on a rural farm in Brazil, far from civilization and without television, Salgado possessed a deep love and respect for nature; he was also particularly sensitive to the ways in which human beings are affected by their often devastating socio-economic conditions. Of the myriad works Salgado has produced in his esteemed career, three long-term projects stand out: Workers (1993), documenting the vanishing way of life of manual laborers across the world, Migrations (2000), a tribute to mass migration driven by hunger, natural disasters, environmental degradation and demographic pressure, and this new opus, Genesis, the result of an epic eight-year expedition to rediscover the mountains, deserts and oceans, the animals and peoples that have so far escaped the imprint of modern society—the land and life of a still-pristine planet. "Some 46% of the planet is still as it was in the time of genesis," Salgado reminds us. "We must preserve what exists." The Genesis project, along with Salgado's Instituto Terra, are dedicated to showing the beauty of our planet, reversing the damage done to it, and preserving it for the future.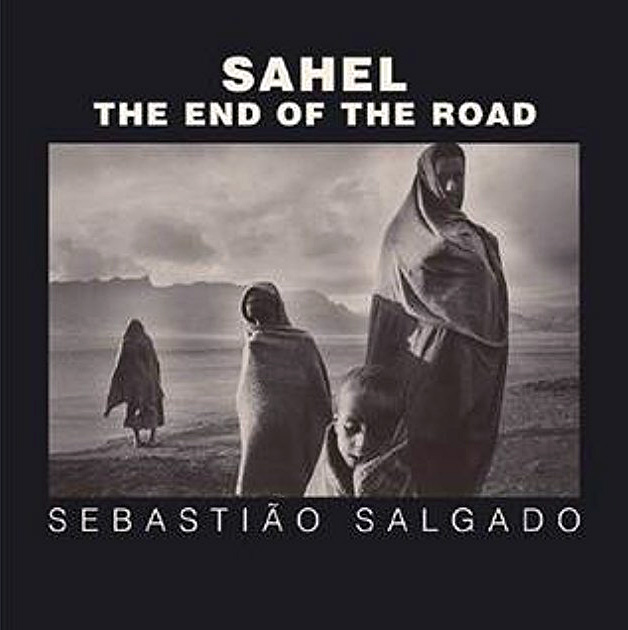 Author: Sebastião Salgado
Publisher: University of California Press
Year: 2004 - Pages: 152
In 1984 Sebastião Salgado began what would be a fifteen-month project of photographing the drought-stricken Sahel region of Africa in the countries of Chad, Ethiopia, Mali, and Sudan, where approximately one million people died from extreme malnutrition and related causes. Working with the humanitarian organization Doctors Without Borders, Salgado documented the enormous suffering and the great dignity of the refugees. This early work became a template for his future photographic projects about other afflicted people around the world. Since then, Salgado has again and again sought to give visual voice to those millions of human beings who, because of military conflict, poverty, famine, overpopulation, pestilence, environmental degradation, and other forms of catastrophe, teeter on the edge of survival. Beautifully produced, with thoughtful supporting narratives by Orville Schell, Fred Ritchin, and Eduardo Galeano, this first U.S. edition brings some of Salgado's earliest and most important work to an American audience for the first time. Twenty years after the photographs were taken, Sahel: The End of the Road is still painfully relevant.