American/Spanish Photographer | Born: 1921 - Died: 2017
Hector Acebes was born in New York City in 1921. He was raised in Madrid, Spain, and attended the Colegio del Pilar. His family moved to Bogotá, Colombia, where he attended the Gimnasio Moderno. Acebes returned to the United States for high school at the New York Military Academy. He gained much of his technical photographic skill by participating in the school's camera club and through study and practice on his own.

After graduating from the Chauncey Hall School in Boston, he entered Massachusetts Institute of Technology to study engineering. While in college, he maintained his own photo studio. During World War II, he enlisted in the U.S. Army and served in Germany. On his return, he completed his degree at MIT and then moved with his wife to Bogotá. He has a son and two daughters.

Throughout the late 1940s and the 1950s, Acebes took expeditions through Africa and South America and started his work as a professional filmmaker and lecturer. By the late 1950s, Acebes Productions had established a reputation for creating excellent documentary and industrial films. Acebes wrote, filmed, directed, and edited each of the forty-three films Acebes Productions released.

For the last ten years, the Hector Acebes Archives has been active in bringing Acebes' work to the attention of galleries, collectors, and museums. It is managed by Ed Marquand, edm@marquand.com.
Agency:
Gallery:
Website: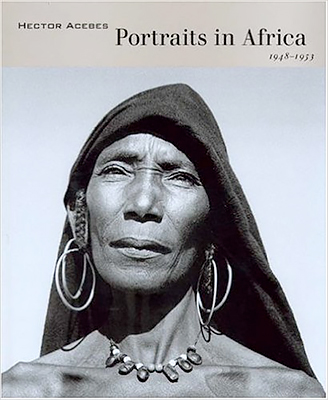 Author: Hector Acebes
Publisher: University of Washington Press
Year: 2004 - Pages: 73
Photographing with the box camera his father had given him, Hector Acebes noticed as a teenager in the 1930s that his pictures of friends and family were consistently sharper and more carefully composed than those taken by his schoolmates. This innate talent, combined with solid training in engineering and an attraction to adventure, eventually grew into a long and productive career as a documentary and industrial filmmaker. It is Acebes' still photographs from his travels in the late 1940s and early 1950s throughout Africa and South American, however, that may become his most important legacy. With the respect they command for the individuals who appeared before his lens, these recently rediscovered images attest to Acebes' photographic gift. They offer a valuable resource for scholars and students of local societies and cultures in Africa and South America, yet their importance reverberates far beyond the classroom.