English Photographer | Born: 1913 - Died: 1990
Sir Norman Parkinson, CBE (21 April 1913 – 15 February 1990) was a celebrated English portrait and fashion photographer.

Parkinson (birth name Ronald William Parkinson Smith) was born in London, and educated at Westminster School. He began his career in 1931 as an apprentice to the court photographers Speaight and Sons Ltd. In 1934 he opened his own studio together with Norman Kibblewhite. From 1935 to 1940 he worked for Harper's Bazaar and The Bystander magazines. During the Second World War he served as a reconnaissance photographer over France for the Royal Air Force. In 1947 he married the actress and model Wenda Rogerson. From 1945 to 1960 he was employed as a portrait and fashion photographer for Vogue. From 1960 to 1964 he was an Associate Contributing Editor of Queen magazine. In 1963 he moved to Tobago, although frequently returned to London, and from 1964 until his death he worked as a freelance photographer.

Parkinson always maintained he was a craftsman and not an artist. From his early days as a photographer up to his death he remained one of the foremost British portrait and fashion photographers. His work, following the lead of Martin Munkacsi at Harper's Bazaar, revolutionised the world of British fashion photography in the '40s by bringing his models from the rigid studio environment into a far more dynamic outdoor setting. Humour played a central role in many of his photographs which often included himself. As well as magazine work he also created celebrated calendars featuring glamorous young women.
Source Wikipedia
Gallery:
Website: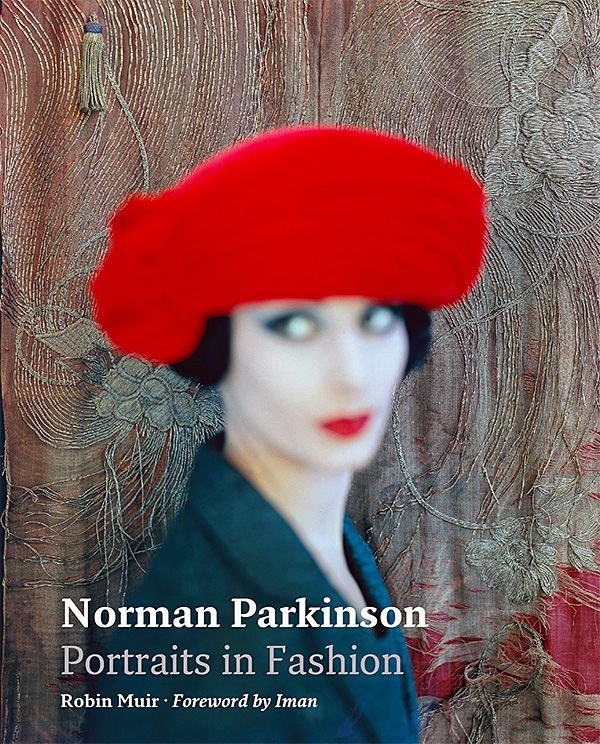 Author: Norman Parkinson, Robin Muir, Iman
Publisher: Palazzo Editions
Year: 2011 - Pages: 192
From his first outdoor fashion shoot in 1935, Norman Parkinson's "moving pictures taken with a still camera" brought glamour and inventiveness to fashion photography. He set the New Look against the New York skyline, Quant dresses in swinging London, and Calvin Klein and Krizia in exotic locations from Tahiti to Tobago. "If a girl looks like a model, she is not for my lens," said Parks. He wanted energy and individuality, and found it in women like Wenda, the willowy actress he married in 1947, Celia Hammond, Jerry Hall, Iman, and Appollonia van Ravenstein. Parkinson's long association with Vogue and his numerous assignments for Harper's Bazaar, Queen, and other international magazines brought him fame and recognition—in return he gave the fashion world ineffable style and unforgettable images.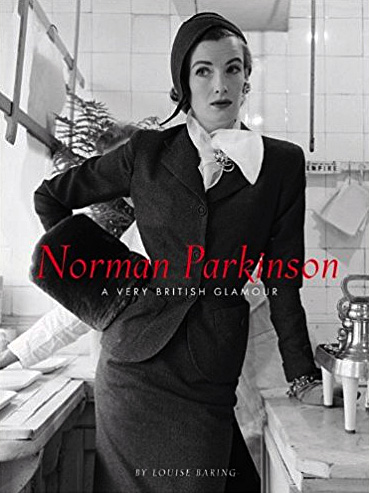 Author: Louise Baring
Publisher: Rizzoli
Year: 2009 - Pages: 224
One of the great pioneers of fashion photography, Norman Parkinson is famous for his sense of style and glamour. Heralded as one of the true innovators in his field, he pushed the boundaries of the day by bringing the model out of the studio and onto the street. He set the model against unusual and daring backdrops, such as the gritty working-class districts of London, and was a seminal influence on subsequent generations of fashion photogaphers. Norman Parkinson: A Very British Glamour is a lavish portrait of Parkinson's long career from the 1930s through the 1980s. In a unique collaboration with the Norman Parkinson archives in London, his iconic photographs for Vogue, Queen, and Harper's Bazaar are reproduced alongside a trove of previously unpublished fashion work. The classics of Parkinson's career are also shown here, providing the full breadth of his career. This exciting and definitive look into Parkinson's illustrious legacy is sure to rank among the most important publications on fashion and photography.