American Photographer | Born: 1923 - Died: 2013
Saul Leiter is an American photographer and painter whose early work in the 1940s and 1950s was an important contribution to what came to be recognized as The New York School. Saul Leiter was born in Pittsburgh, Pennsylvania. His father was a well known Talmud scholar and Saul studied to become a Rabbi. His mother gave him a Detrola camera at age 12. At age 23, he left theology school and moved to New York City to become an artist. He had developed an early interest in painting and was fortunate to meet the Abstract Expressionist painter Richard Pousette-Dart. Pousette-Dart and W. Eugene Smith encouraged Saul to pursue photography and he was soon taking black and white pictures with a 35 mm Leica, which he acquired by exchanging a few Eugene Smith prints for it. In 1948, he started taking color photographs. He began associating with other contemporary photographers such as Robert Frank and Diane Arbus and helped form what Jane Livingston has termed The New York School of photographers during the 1940s and 1950s.
Source Wikipedia
Galleries: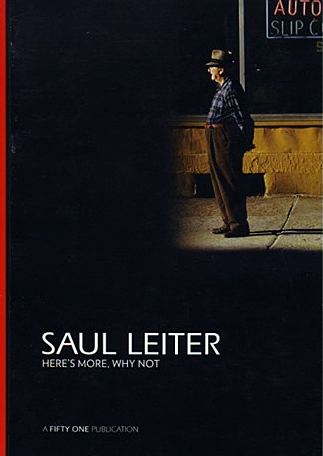 Author: Saul Leiter
Publisher: Fifty One
Year: 2013 - Pages: 78
"Saul Leiter's apartment is filled with memories, photographs and paintings of people he knew and the people he lived with but Saul hasn't found the answers yet to questions as to why he has done what he did. Probably because he enjoyed doing it and that's about it. Every time I enter his place this is what strikes me: this apartment filled with his life. It moves me and touches me just the like man living there does. On the occasion of the gallery's fourth solo show, once again, I could'n resist making a catalogue. Saul has therefore been digging in his archive and selected 34 unpublished photographs for which I'm very grateful" - from the introduction by Roger Szmulewicz, Gallery owner. New small volume (21x15) with 34 previously unpublished colour images.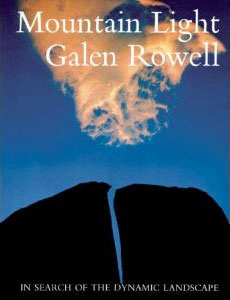 Author: Galen Rowell
Publisher: Sierra Club Books
Year: 2012 - Pages: 240
No photographer was more deeply engaged with the transformative interaction of light and landscape than Galen Rowell. The preeminent outdoor photographer of his time, he spent his career chasing magic light in the high places of the planet. Into this landmark volume he poured all his insights gleaned from those adventures, assembling galleries of his most memorable images to illustrate them. The photographs are arranged in eight exhibits according to the many qualities of light found in mountain environments. Rowell also shares the stories that went into their creation—what he was after and how he achieved it, from preparation and "previsualizing" to the physical challenges of being in the right place at exactly the right time. In addition to explaining how he worked with optical phenomena and natural light, the book traces his development as a photographer—in terms of both philosophy and technique—and recounts his adventures in some of the most remote, dangerous, and beautiful places on Earth.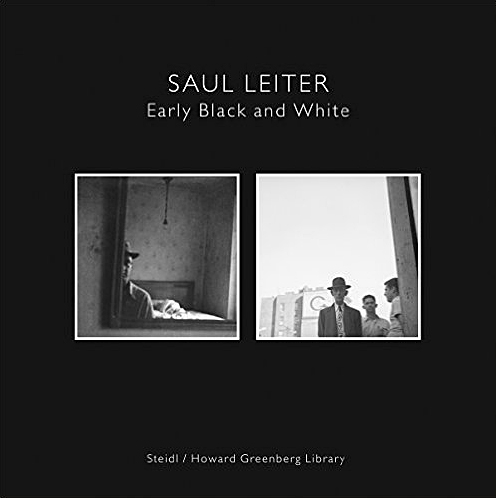 Author: Saul Leiter, Martin Harrison
Publisher: Steidl
Year: 2009 - Pages: 388
The distinctive iconography of Saul Leiter's early black and white photographs stems from his profound response to the dynamic street life of New York City in the late 1940s and 50s. While this technique borrowed aspects of the photodocumentary, Leiter's imagery was more shaped by his highly individual reactions to the people and places he encountered. Like a Magic Realist with a camera, Leiter absorbed the mystery of the city and poignant human experiences. Together with Early Color, also published by Steidl, Early Black and White shows the impressive range of Leiter's early photography.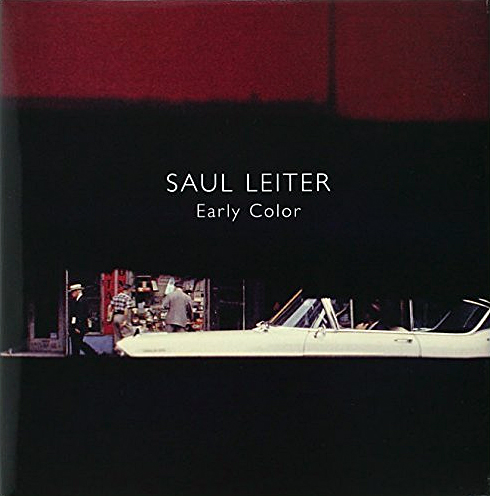 Author: Saul Leiter
Publisher: Steidl Verlaq
Year: 2008 - Pages: 160
Although Edward Steichen exhibited some of Saul Leiter's color photographs at The Museum of Modern Art in 1953, for 40 years afterward they remained virtually unknown to the art world. Saul Leiter: Early Color provides the first opportunity to see a comprehensive presentation of images by one of photography's great originals. Leiter moved to New York in 1946 intending to be a painter, but through his friendship with the Abstract Expressionist Richard Pousette-Dart, he quickly recognized the creative potential of photography. Though he continued to paint, exhibiting alongside Philip Guston and Willem de Kooning, Leiter's camera became--like an extension of his arm and mind--an ever-present interpreter of life in the metropolis. He sought out moments of quiet humanity in the Manhattan maelstrom, forging a unique urban pastoral from the most unlikely of circumstances. The lyricism and intensity of his vision come into fullest play in his eloquent handling of color unequaled by his contemporaries. Leiter's visual language of fragmentation, ambiguity and contingency is evoked by these 100 subtle, painterly images that stretched the boundaries of photography in the second half of the twentieth century.