Country: United States | Born: 1949
Annie Leibovitz was born on October 2, 1949, in Waterbury, Connecticut. While studying painting at the San Francisco Art Institute, she took night classes in photography, and in 1970, she began doing work for Rolling Stone magazine. She became Rolling Stone's chief photographer in 1973. By the time she left the magazine, 10 years later, she had shot 142 covers. In 1983, she joined the staff at Vanity Fair, and in 1998, she also began working for Vogue. In addition to her magazine editorial work, Leibovitz has created influential advertising campaigns for American Express and the Gap and has contributed frequently to the Got Milk? campaign. She has worked with many arts organizations, including American Ballet Theatre, the Brooklyn Academy of Music, and the Mark Morris Dance Group, and with Mikhail Baryshnikov. Her books include Annie Leibovitz: Photographs (1983), Photographs: Annie Leibovitz 1970–1990 (1991), Olympic Portraits (1996), Women (1999), American Music (2003), A Photographer's Life: 1990–2005 (2006), and Annie Leibovitz at Work (2008). Exhibitions of her images have appeared at museums and galleries all over the world, including the National Portrait Gallery and the Corcoran Gallery, in Washington, D.C.; the International Center of Photography, in New York; the Brooklyn Museum; the Stedelijk Museum in Amsterdam; the Centre National de la Photographie, in Paris; and the National Portrait Gallery in London. Leibovitz has been designated a Living Legend by the Library of Congress and is the recipient of many other honors, including the Barnard College Medal of Distinction and the Infinity Award in Applied Photography from the International Center of Photography. She was decorated a Commandeur in the Ordre des Arts et des Lettres by the French government. She lives in New York with her three children, Sarah, Susan, and Samuelle.
Source Vanity Fair
Agency:
Galleries: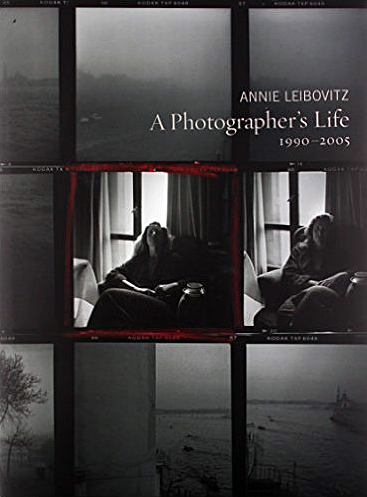 Author: Annie Leibovitz
Publisher: Ballantine Books Inc.
Year: 2010 - Pages: 472
"I don't have two lives," Annie Leibovitz writes in the Introduction to this collection of her work from 1990—2005. "This is one life, and the personal pictures and the assignment work are all part of it." Portraits of well-known figures–Johnny Cash, Nicole Kidman, Mikhail Baryshnikov, Keith Richards, Michael Jordan, Joan Didion, R2-D2, Patti Smith, Nelson Mandela, Jack Nicholson, William Burroughs, George W. Bush with members of his Cabinet–appear alongside pictures of Leibovitz's family and friends, reportage from the siege of Sarajevo in the early Nineties, and landscapes made even more indelible through Leibovitz's discerning eye. The images form a narrative rich in contrasts and continuities: The photographer has a long relationship that ends with illness and death. She chronicles the celebrations and heartbreaks of her large and robust family. She has children of her own. All the while she is working, and the public work resonates with the themes of her life.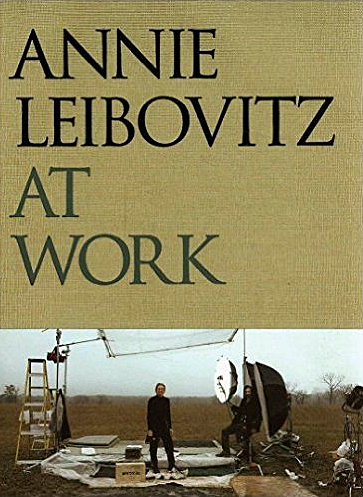 Author: Annie Leibovitz
Publisher: Jonathan Cape ltd
Year: 2009 - Pages: 240
The celebrated photographer Annie Leibovitz, author of the New York Times bestselling book A Photographer's Life, provides the stories, and technical description, of how some of her most famous images came to be. Starting in 1974, with her coverage of Nixon's resignation, and culminating with her controversial portraits of Queen Elizabeth II early in 2007, Leibovitz explains what professional photographers do and how they do it. The photographer in this instance is the most highly paid and prolific person in the business. Approximately 90 images are discussed in detail -- the circumstances under which they were taken, with specific technical information (what camera, what settings, what lighting, where the images appeared). The Rolling Stones' tour in 1975, the famous nude session with John Lennon and Yoko Ono hours before Lennon was killed, the American Express and Gap campaigns, Whoopi Goldberg in a bathtub of milk, Demi Moore pregnant and naked on the cover of Vanity Fair, and coverage of the couture collections in Paris with Puff Daddy and Kate Moss are among the subjects of this original and informative work. The photos and stories are arranged chronologically, moving from film to digital.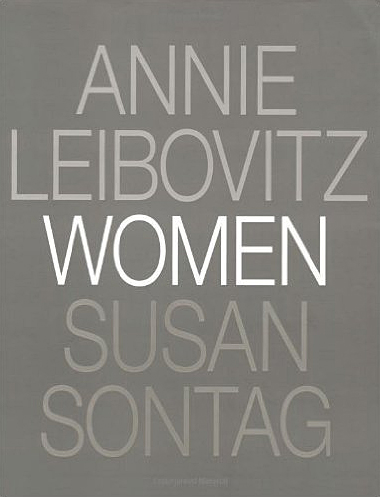 Author: Susan Sontag, Annie Leibovitz
Publisher: Random House
Year: 1999 - Pages: 248
The photographs by Annie Leibovitz in Women, taken especially for the book, encompass a broad spectrum of subjects: a rap artist, an astronaut, two Supreme Court justices, farmers, coal miners, movie stars, showgirls, rodeo riders, socialites, reporters, dancers, a maid, a general, a surgeon, the First Lady of the United States, the secretary of state, a senator, rock stars, prostitutes, teachers, singers, athletes, poets, writers, painters, musicians, theater directors, political activists, performance artists, and businesswomen. "Each of these pictures must stand on its own," Susan Sontag writes in the essay that accompanies the portraits. "But the ensemble says, So this what women are now -- as different, as varied, as heroic, as forlorn, as conventional, as unconventional as this."