From November 04, 2022 to November 27, 2022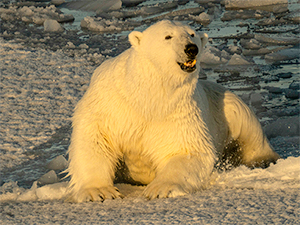 510 Warren Street Gallery
Hudson, NY 12534
510 Warren Street Gallery is happy to present a show of the photographic work of John Lipkowitz titled "South and North 2022" beginning Friday, November 4th and ending Sunday, November 27th. Join us for Hudson's Second Saturday Gallery Crawl on Saturday, November 12 until 8 pm.

John Lipkowitz is a Polar addict. It was nearly 25 years ago, in the summer of 1998, that John and his wife Nina were introduced to travel in the Polar regions of the world. His serious interest in nature and wildlife photography began in Africa but, since then, nearly a dozen trips to the Arctic, Antarctica and the various sub-Antarctic islands on the South American and New Zealand sides have fostered this addiction.

The Covid period was a near photographic desert since his photography and travel had become seemlessly interlocked. He often dreamt of future travel even as one trip after an other was cancelled or deferred.

Finally, as 2021 waned, Lindblad Expeditions, with a Covid protocol in place, announced a resumption of their program for a trip in February 2022 to Antarctica. Despite having already been there 6 times, the next trip was planned to Svalbad in Arctic Norway for May of 2020. This trip which had been deferred several times was on the maiden voyage of a new polar-class ship, but Russia invaded Ukraine and a revised itinerary was rapidly devised. One of those changes involved scheduling two very early season trips to Svalbad in late April with the expectation of polar bears on sea ice before the ever earlier summer melt.

This exhibit includes many of Lipkowitz's favorite images from these two trips. They convey some of the magic of these regions and the passion the photographer has for his subject.