From June 03, 2022 to July 09, 2022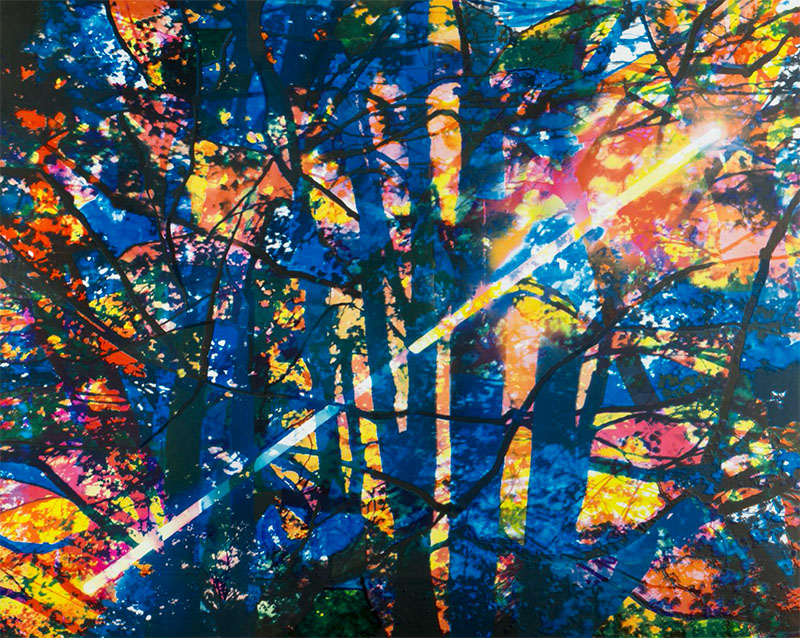 37 Thayer @ 450 Harrison Avenue
Boston, MA 02118
"The most beautiful thing we can experience is the mysterious. It is the source of all true art and all science. He to whom this emotion is a stranger, who can no longer pause to wonder and stand rapt in awe, is as good as dead: his eyes are closed." -Albert Einstein

In 2018 I began experimenting with the photographic process called color separation. I was inspired by the work of Sergey Prokudin-Gorsky, an early practitioner of color photography. As if by magic, color photographs can be created with black and white film. When three negatives are exposed with red, green and blue filters the grayscale exposures function as records of the separated colors within a scene, somewhat similar to using separate screens in printmaking. When the three negatives are assigned to the corresponding color channels in photoshop a full color image appears. Color Channels determine the color of the pixels on the screen. Red pixels correspond to the information contained in the negative that was filtered for red light.

It soon occurred to me that I could record the separated colors across time and space. As the Sun appears to travel through the sky over the course of a day the movement of the sundial's shadows mark the passage of time. In the morning the face of a rock may be in shadow but upon the arrival of noon it basks in full sunlight. This movement of light across time captured through the color separation process reveals unusual variations in the colors of the world. Sundial with Compass displays a sequence of shadows cast by the object one afternoon. The presence of green in the image, for example, is the absence of red and blue light. This means that green appears in the shadow areas of the red and blue filtered negatives.

In 2020 I was curious if I could apply the experimental nature of the color separation process to the final print. I began pondering how to merge two analog photographic processes with digital inkjet technology to create unique works of color. The process starts by printing the black information on a traditional black and white gelatin silver print. A liquid cyanotype solution is then brushed on the print by hand. A negative of the cyan information is registered over the silver print and exposed to ultraviolet light. Finally, the print is carefully run through an inkjet printer to apply the yellow and magenta ink resulting in a full color image.

For me, wonder is a state of mind somewhere between knowledge and uncertainty. It is the basis of my practice and results in images that are simultaneously familiar yet strange. Each piece begins as a question of visual possibilities and develops in tandem with the natural laws of the world. This process often yields unexpected results measurable only through photographic processes.