From April 23, 2022 to June 04, 2022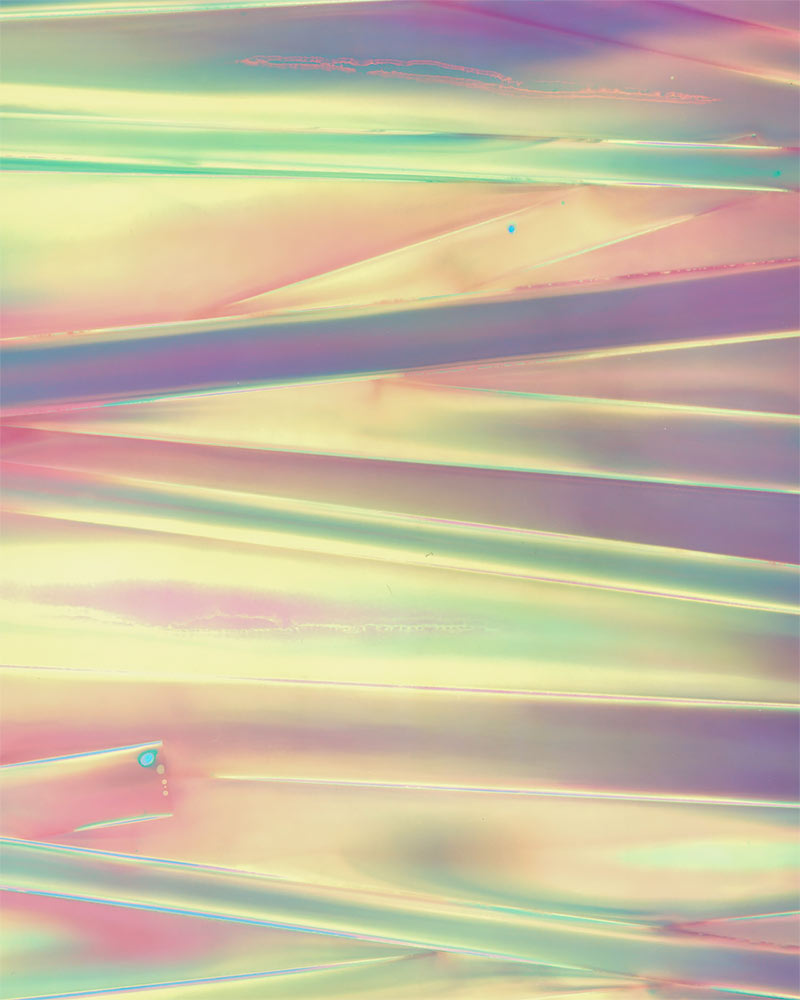 1206 Maple Ave #212
Los Angeles, CA 90015
Von Lintel Gallery is thrilled to present Rewind, an exhibition of vibrant chemigrams created by Cleveland-based artist Joseph Minek. This show will be displayed in the Project Room and will run from April 23rd until June 4th.

Fascinated by the infinite possibilities of camera-less photography, Minek experiments with the foundational materials of photographic practice – light-sensitive paper and photo lab chemicals – to produce one-of-a-kind, chromatically exuberant images. His work delights in exploring the physical makeup of the photographic medium itself, rather than capturing any external reflection of reality, so he first exposes his high-gloss metallic paper to light – rendering it useless for its intended purpose. Strips of paper are then organized into compositions on its surface before he rolls, dips, squeegees, or sprays his prints with a variety of chemical compounds.

The resulting works are infinitely varied and wildly luminous. Within a prismatic array of chartreuse, fuchsia, emerald, indigo, cyan, mustard seed, mauve, lavender, and blood orange, the overlapping pools and striations of the chemicals in the tray leave their traces not only in the explosive palette but in the intricate patterns and oil-slick parabolas, which the liquid traces and eventually settles on.

Minek's work has been exhibited consistently since 2010 and is held in public collections such as The Cleveland Museum of Art, The Rubell Family Collection in Miami, New York Presbyterian Hospital, and Bidwell Projects, Cleveland.