From November 20, 2021 to February 12, 2022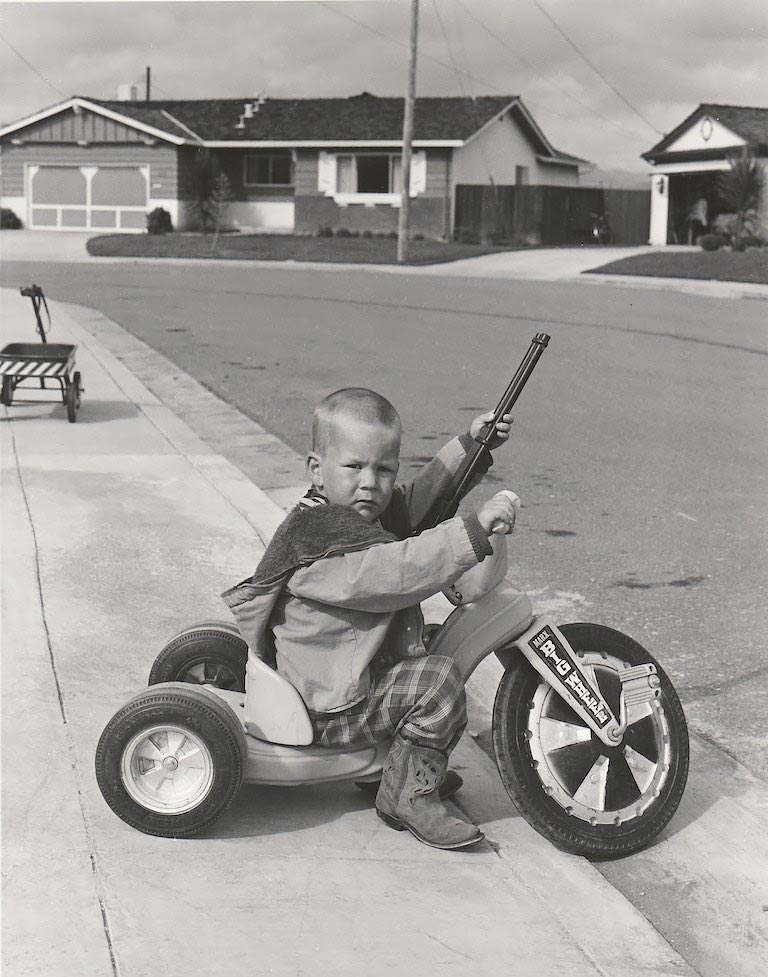 154 Glass St. #104
Dallas, TX 75207
Bill Owens has had a large presence in the gallery since the early 2000's, when we first featured his groundbreaking series from the early 1970's, Suburbia.

Speaking of suburban culture, Bill Owens (b. 1938, San Jose, California) was the early documentarian of suburbia! In the late 1960's, this photographer had an epiphany to document America's movement into the suburbs of northern California. He made a list of what he wanted to document, i.e. a Tupperware party, shag carpeting, a newly minted home with a few pieces of furniture, a family barbeque, a new lawn being rolled out, Christmas decorations, overview images of cul-de-sacs, New Development billboards, and July 4th block parties and parades. These photographs were included in the seminal 1971 publication, Suburbia, which became an important sociological study and photography series that launched Bill Owens' art career. In 2001, Suburbia was included in the list of 101 most influential photography books published in the 20th Century.

This year marks the 50th anniversary of the release of this publication, which is why PDNB Gallery is revisiting the photographs and the book in the gallery.