From April 21, 2021 to July 31, 2021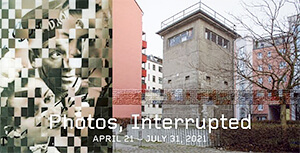 89 Water Street
New York, NY 11201
In this exhibition-selected from the gallery's inventory-we draw attention to artworks in which the artist's labor of the hand is evident. Here, we see how the artists have cut, crumpled, woven, dissected, scratched, stitched, painted, and layered the photograph to achieve an authorial and conceptual statement in their work.

The exhibition features the work of Samin Ahmadzadeh, Cara Barer, Antony Crossfield, Odette England, Doug Keyes, Diane Meyer, Helen Sear, Leah Schretenthaler and Krista Svalbonas.

All artworks on view are ready for collectors to purchase, and immediately take away for installation in your home or elsewhere. With this in mind, re-visit the gallery exhibition page often - we're installing new artworks, as they're sold off the wall, and shipped out to their new homes.