From April 10, 2021 to April 04, 2022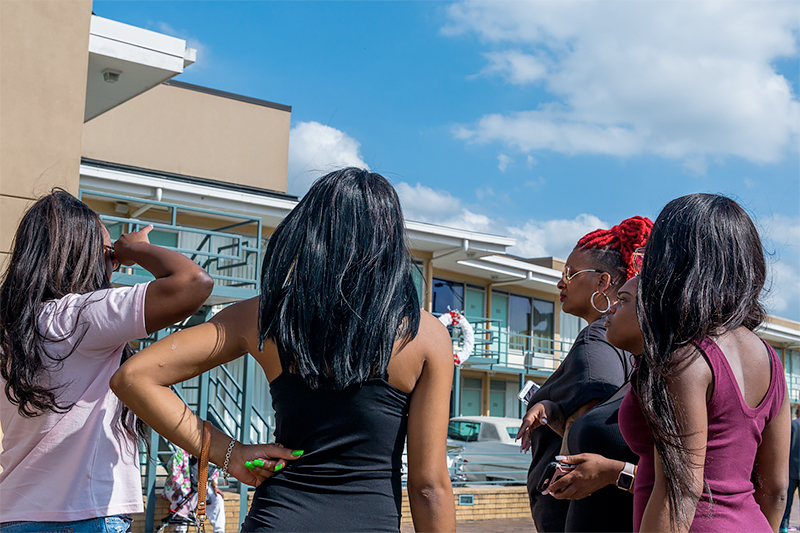 450 Mulberry Street
Memphis, TN 38103
Photography helps us make meaning of our complex world. Our camera records things as they are. We read our personal photographs as visual diaries, conjuring up the missing pieces of the stories outside the frame. We can hear, taste, smell, and see the moment. Transported back in time- maybe a day, a month, a year, a lifetime.

Taken by people to be shared with people, photographs contain clues and details that reveal the compelling stories of our shared human experience. A photograph may be a portrait or a still life of a single object at a specific moment in time. Some photographs convey unspoken messages that inform and influence how we understand our world.

Photography is a visual art. Images, symbols, and hieroglyphs have been used throughout history as a way to express ideas, feelings, facts, and communicate ideals of beauty. Art also serves as a mechanism for change.

The National Civil Rights Museum welcomes thousands of visitors a year each carrying an identity influenced by self and society. They bring their assumptions about the Civil Rights Movement. The courtyard is the first place where they confront those assumptions and begin to reconcile them with an alternate perspective of history. A picture tells a thousand words.

As a sacred place, the plaza holds the weight of our shared mourning. As a portal, the plaza offers each visitor a pathway to greater self-knowledge and agency.

For fine art photographer David Katzenstein, photography is an act of discovery and a demonstration of joy. Over the past 40 years, David has travelled around the world creating narrative imagery focused on our shared human experience. Katzentstein imbues his work with sensitivity and understanding of art, history, and cultural awareness.

The collection of photographs featured in Outside The Lorraine Motel: A Contemporary Pilgrimage is part of David Katzenstein's larger body of work where each photograph shimmers with color and sound. While exploring the photographs in the exhibition, you are invited to reflect on how this experience has impacted your understanding of the Civil Rights Movement and todays' human rights issues.