From April 01, 2022 to June 22, 2022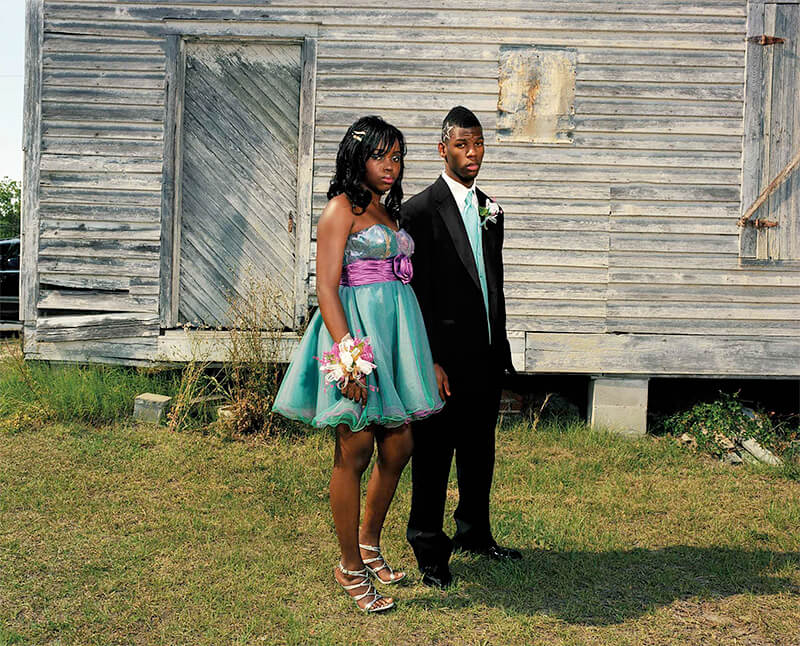 2 South Pack Square
Asheville, NC 28801
American photographer Gillian Laub (b. 1975) has spent the last two decades investigating political conflicts, exploring family relationships, and challenging assumptions about cultural identity. Her work frequently addresses the experiences of adolescents and young adults in transition who struggle to understand their present moment and collective past.

In 2002, Laub was sent on a magazine assignment to Mount Vernon, Georgia, to document the lives of teenagers in the American South. The Montgomery County residents Laub encountered were warm and polite, both proud of their history and protective of their neighbors. To the photographer, Mount Vernon, a town nestled among fields of Vidalia onions, symbolized the archetype of pastoral, small town American life. Yet this idyllic town was also held hostage by a dark past, manifesting in the racial tensions that scar much of American history. Laub learned that the joyful adolescent rites of passage celebrated in this rural countryside-high school homecomings and proms-were still racially segregated.

Laub photographed Montgomery County over the following decade, returning even in the face of growing-and eventually violent-resistance on the part of some community members. In 2009, a few months after Barack Obama's first inauguration, Laub's photographs of segregated proms were published in the New York Times Magazine. The story brought national attention to the town and the following year the proms were finally integrated. The power of the photographic image served as the catalyst and, for a moment, progress seemed inevitable.

Then, in early 2011, tragedy struck the town. Justin Patterson, a twenty-two-year-old unarmed African American man-whose segregated high school homecoming Laub had photographed-was shot and killed by a sixty-two-year-old white man. At first, the murder seemed to confirm every assumption about the legacy of inequality and prejudice that the community was struggling to shake. But the truth was more nuanced than a quick headline could telegraph. Disturbed by the entrenched racism and discrimination that she encountered, Laub recognized that a larger story needed to be told. Her project, which began as an exploration of segregated high school rituals, evolved into an urgent mandate to confront painful realities.

Relying on her incisive and empathic eye as a photographer, she explored the history of Montgomery County and recorded the stories and lives of its youth. What emerged over the next decade-during which the country witnessed the rise of citizen journalism and a conflagration of racially motivated violence, re-elected its first African American president, and experienced the formation of the Black Lives Matter movement-was a complex story about adolescence, race, the legacy of slavery, and the deeply rooted practice of segregation in the American South.

In Southern Rites, Laub engages her skills as a photographer, filmmaker, storyteller, and visual activist to examine the realities of racism and raise questions that are simultaneously painful and essential to understanding the American consciousness. Through her lens and the voices of her subjects we encounter that which some of us do not want to witness, but what is vital for us to see. Southern Rites is a specific story about young people in the twenty-first century from the American South, but it poses a universal question about human experience: can a new generation liberate itself from a harrowing and traumatic past to create a different future?

Southern Rites is organized by the International Center of Photography and ICP curator Maya Benton.