Photo-eye Gallery
is pleased to announce Michael Kenna: Il Fiume Po (The River Po), an online solo exhibition by English photographer Michael Kenna. This exhibition corresponds with Kenna's recent photobook Il Fiume Po, published by Corsiero Editore.
The delicacy of
Michael Kenna
's unique photographic sensibility becomes particularly apparent in his series Il Fiume Po. Kenna's atmospheric images present the natural and man-made surroundings of the River Po through a captivating perspective that offers both mystery and stillness.
The photographs in this series contain an exact balance between the ethereal and corporeal. Through Kenna's subtle manipulation of relationships between airy white and rich black tones, the mirror-like surface of the river, overcast skies, and man-made objects, this body of work embodies unexpected visual contrasts that are of an almost otherworldly beauty.
Michael Kenna: Il Fiume Po
(The River Po) opened Saturday, April 3. It uses photoeye's revolutionary new VisualServer X website builder and is the fourth in photo-eye's series of online exhibitions.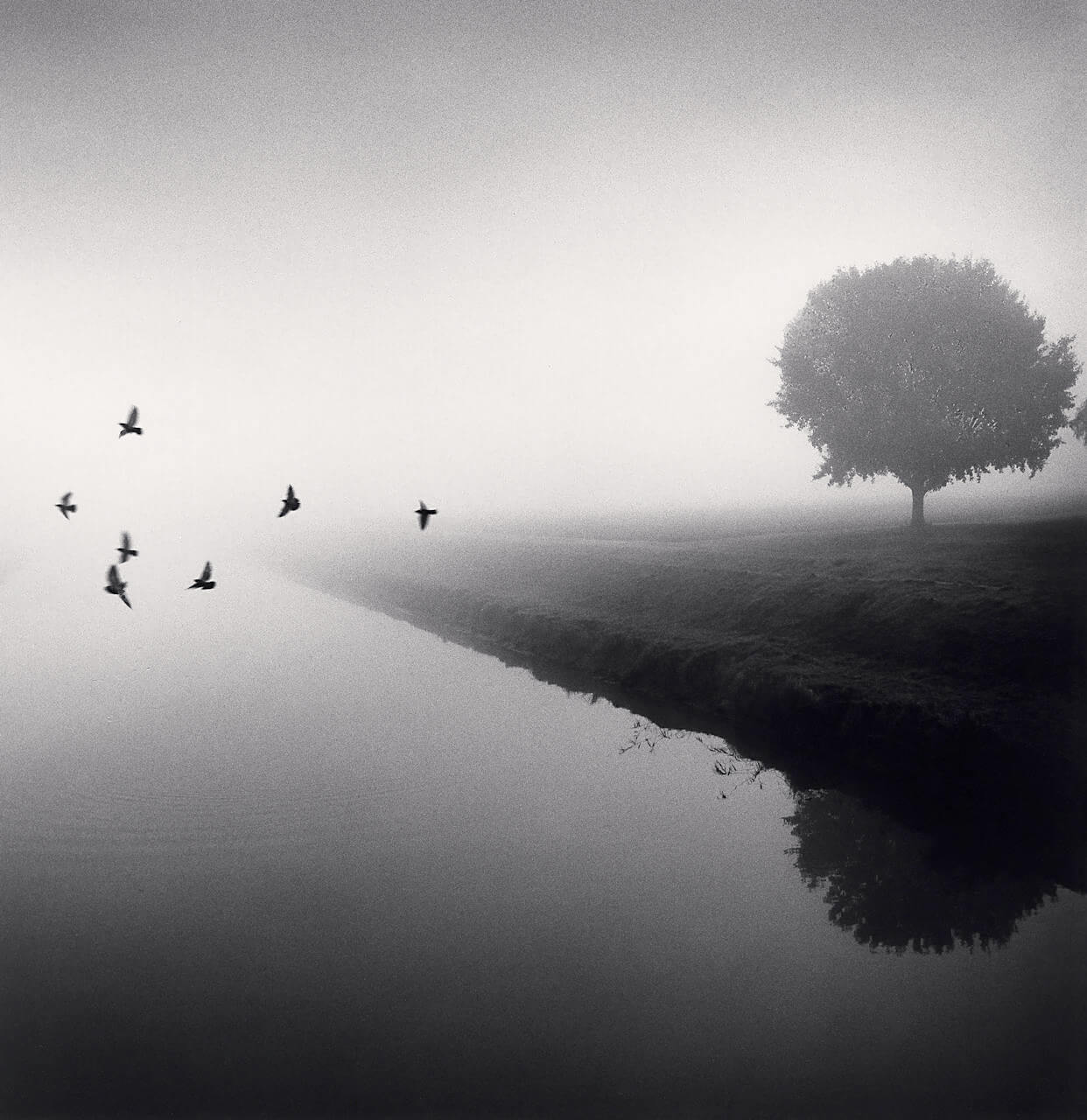 Ponti di Spagna, Bondeno, Ferrara, Italy. 2018 © Michael Kenna
About the Artwork
The Po is ancient and I am only a fleeting visitor. I have always loved the Heraclitus quote that says No man has ever stepped in the same river twice; it is not the same river and he is not the same man. I like to apply these concepts to photography. Nothing, myself included, is ever the same. The river flows whether I am there or not, but I think there is some sort of energy exchange in every encounter. The Po has certainly influenced and changed me. I'm not so sure how I changed the Po, other than photographing it and exhibiting the works.
- Michael Kenna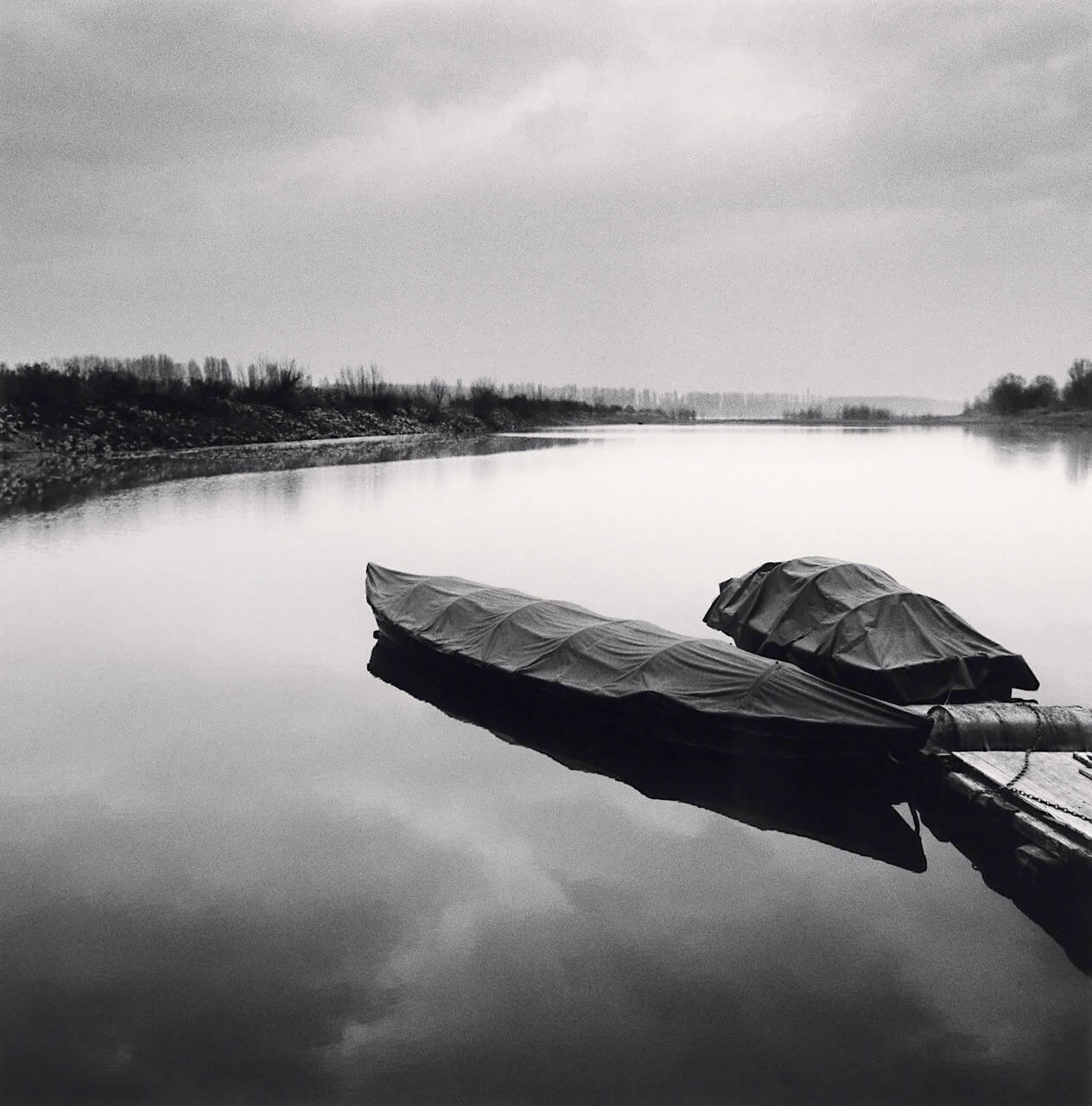 Moored Boats, Guastalla, Reggio Emilia, Italy 2006 © Michael Kenna
About the Artists
Michael Kenna's mysterious photographs, often made at dawn or in the dark hours of night, concentrate primarily on the interaction between the natural landscape and human-made structures. Kenna is both a diurnal and nocturnal photographer, fascinated by light when it is most pliant. With long time-exposures, which might last throughout the night, his photographs often record details that the human eye is not able to perceive.
Kenna is particularly well-known for the intimate scale of his photography and his meticulous personal printing style. He works in the traditional, non-digital, silver gelatin photographic medium. His exquisitely hand crafted black and white prints, which he makes in his own darkroom, reflect a sense of refinement, respect for history, and thorough originality.
During Kenna's forty six year career, his photographs have been shown in over four hundred and fifty one-person gallery and museum exhibitions throughout the world, and are included in over a hundred permanent institutional collections. Seventy five monographs and exhibition catalogs have been published on Kenna's work.
Michael Kenna's Website
Michael Kenna on Instagram
All About Michael Kenna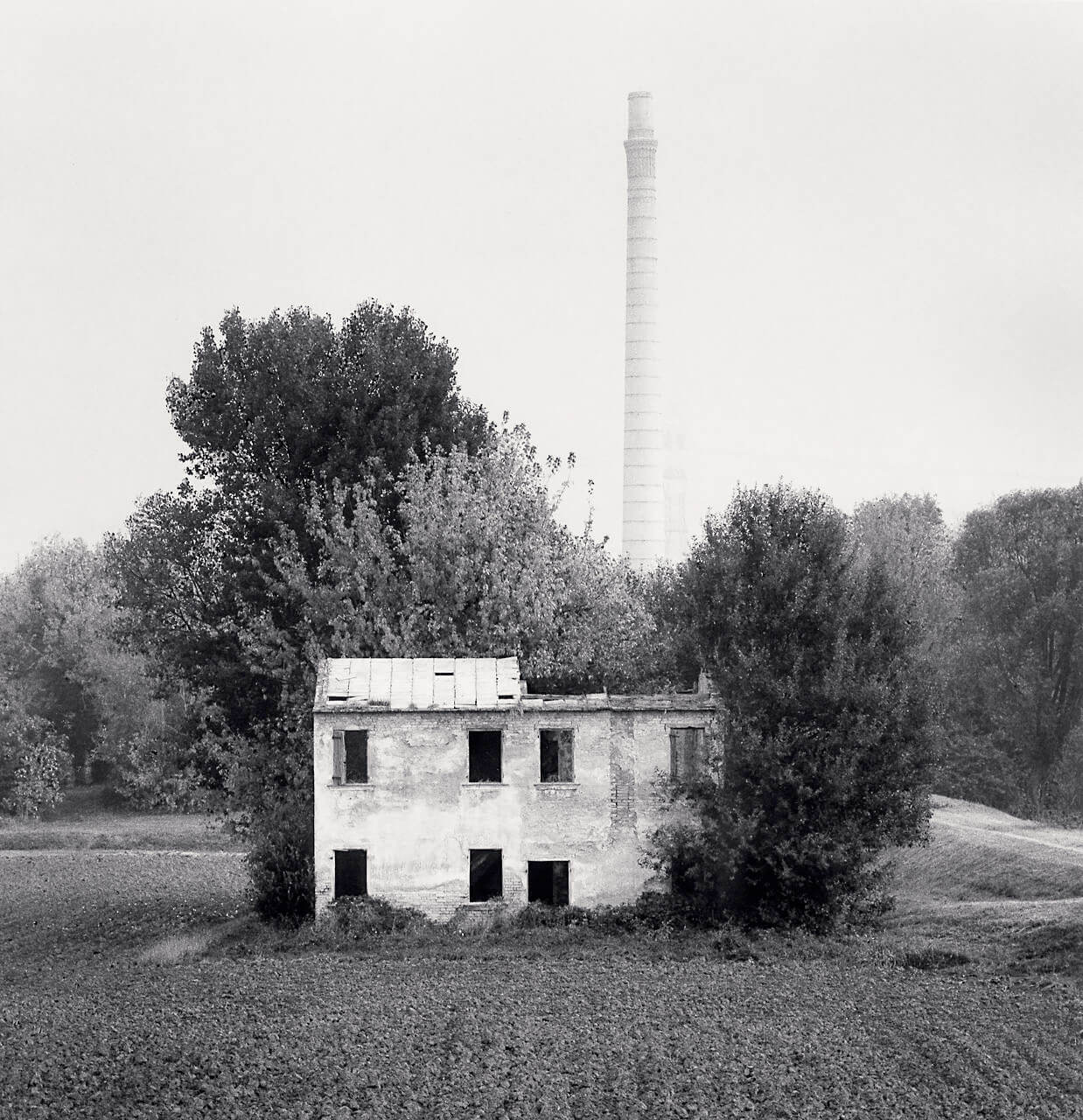 Abandoned Building and Chimneys, Ariano nel Polesine, Rovigo, Italy 2018 © Michael Kenna
Fishing Structures, Guastalla, Reggio Emilia, Italy 2017 © Michael Kenna