The Unexpected brings together a selection of over 90 images by international photographic artists. Celebrating the unpredictability of life, this curation explores the happy accidents and unusual turns of events that lead to memorable images.
Over more than seven decades, Magnum photographers have reported on and witnessed events around the world which changed societies, nations, and peoples in unpredictable ways.
During the sale, and one week only, over 90 archival-quality prints, signed by the photographers or estate-stamped by the estates, are available for just $100.
Magnum Square Prints are printed on 6×6" (15.24×15.24 cm) archival paper; image size is 5.5" (14 cm) on the longest side. Images will not be cropped but will instead have white borders. They are not editioned by quantity, but editioned by time, as these items will not be made available outside the sale window. The images in each sale are always different, and will never be available in this format again.
Gao, Mali. 1988 © Harry Gruyaert
In 1998, I was working on an assignment in Mali. I was staying in a little hotel in Gao, a small town on the River Niger. It was terribly hot in the hotel. Looking for some air, I went to the room on the top floor. There was an opening in the wall which perfectly framed the landscape outside, while the light coming from another opening was cutting a sharp geometric pattern in the surrounding shadow. The air was perfectly still. And just as I started shooting, a sudden draft blew the curtain hanging on the right to a perfect angle. For me, photography is all about trying to be lucky.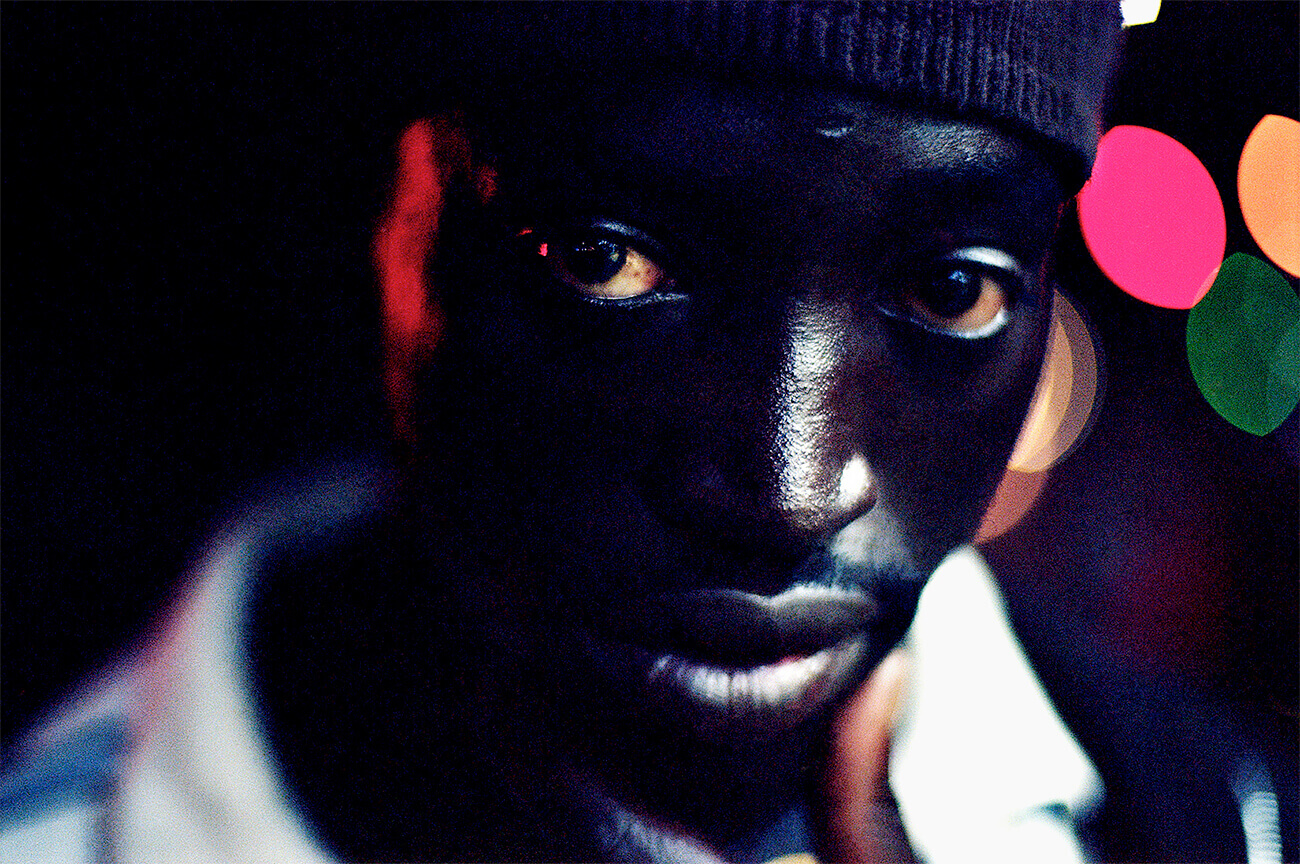 From the 125th & Lexington series. Harlem, New York City, USA. 2018© Khalik Allah
Long before becoming a photographer I was in Harlem studying Knowledge of Self. Books and VHS tapes from Dr John Henrik Clarke, Ivan Van Sertima and Hakim Bey fortified my education. In those days I would mostly avoid 125th and Lex, so it's unexpected that those four corners became the nucleus of my photography.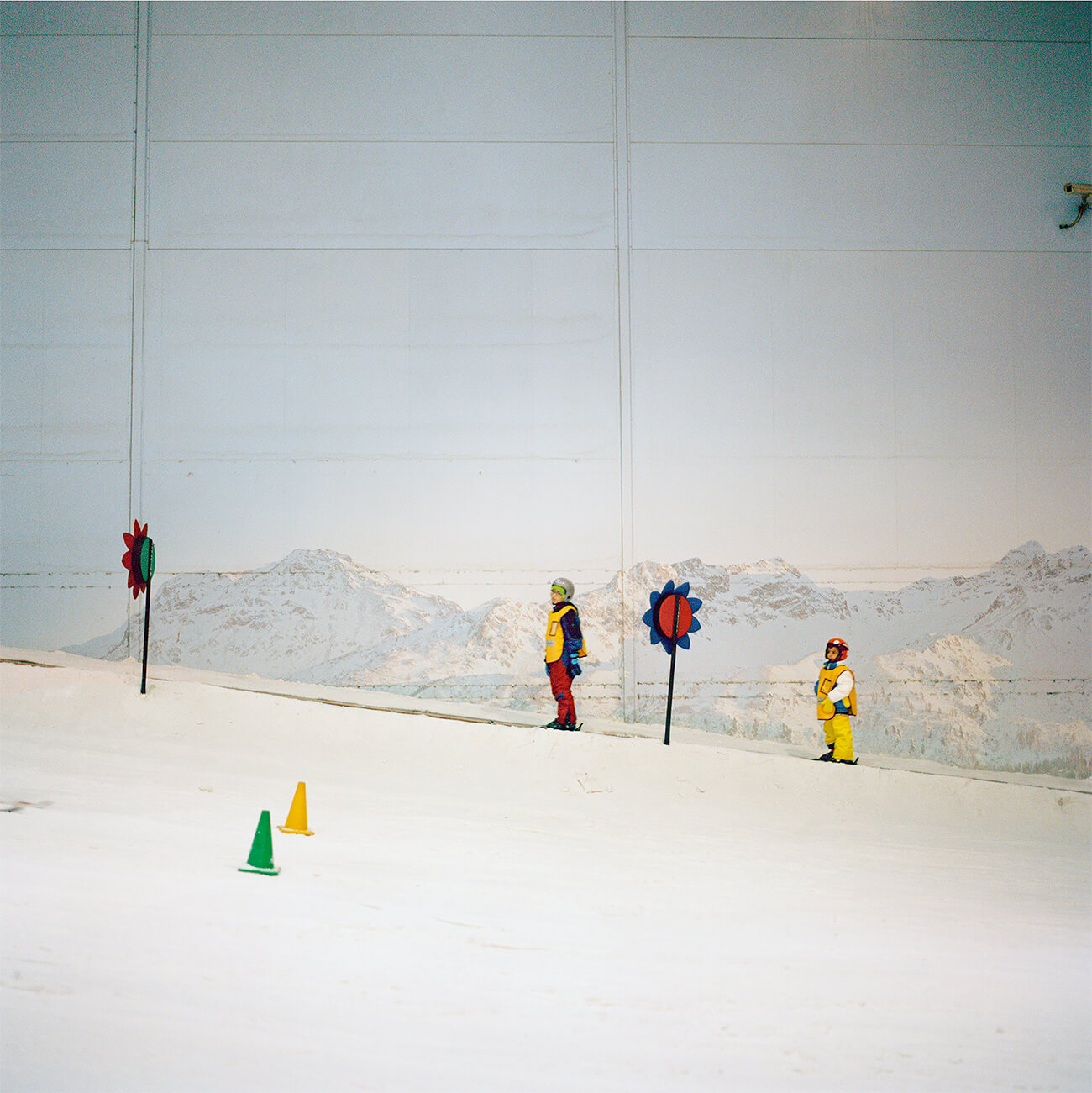 Kids at Ski Dubai, Dubai. U.A.E. 2013 © Olivia Arthur
One of the more surreal experiences I've had was a visit to Ski Dubai, a large indoor ski slope with sub-zero temperatures and real snow. You take a lift up to the top of the nearly half-kilometer long slope and halfway down you can stop at a little wooden hut and have a hot drink or snack. Standing outside with my coffee, under a gas-heater, in what is essentially a giant freezer in a desert, I couldn't help thinking about the crazy lengths we go to entertain ourselves.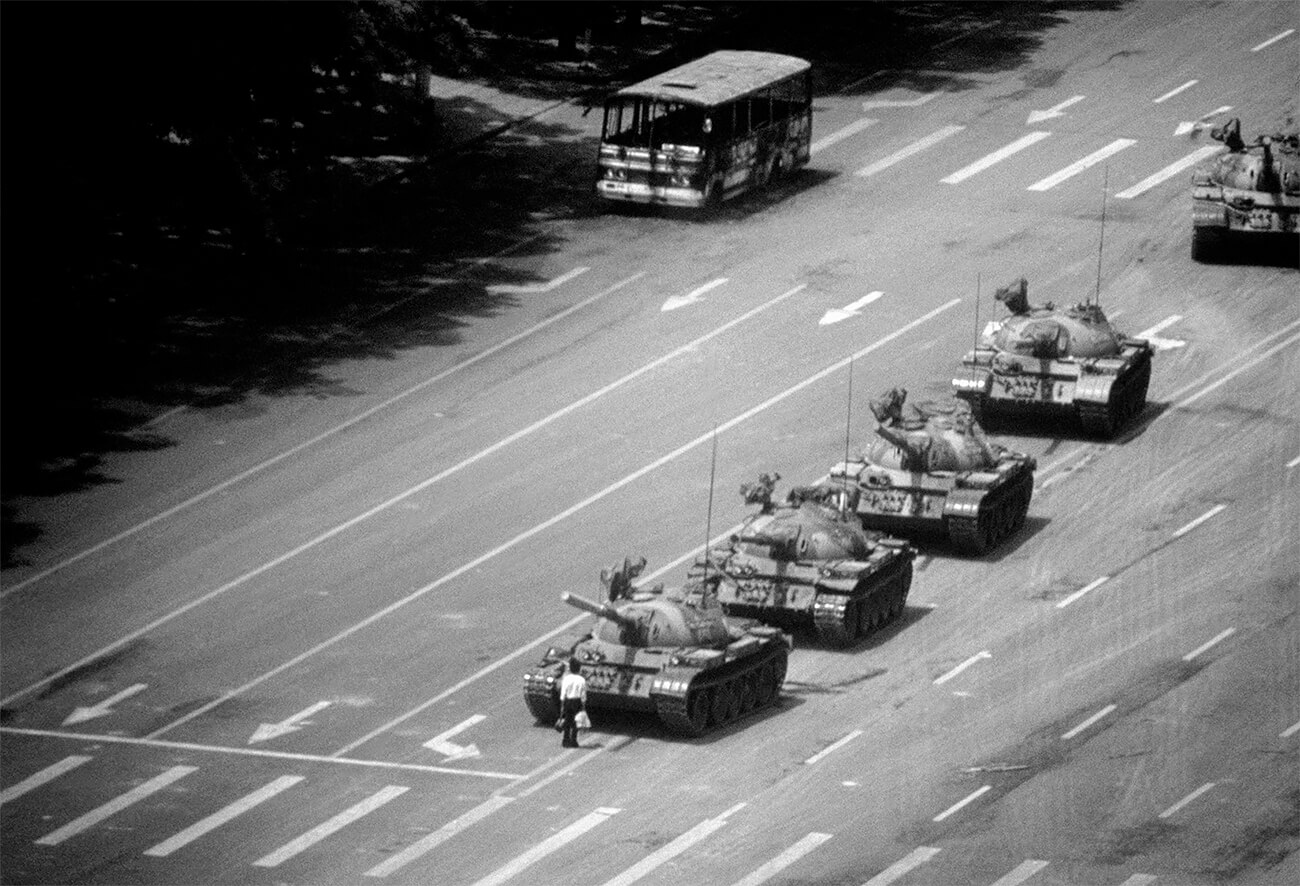 'The tank man'. Tiananmen Square, Beijing, China. June 4, 1989 © Stuart Franklin
In June, 1989, following the Beijing massacre, a man stepped into the path of a row of tanks leaving Tiananmen Square and into the history books. It was an unexpected act of defiance. Courageous too. More than thirty years on there's still a great deal we don't know: what became of the man, why he was carrying two shopping bags, and the nature of his exchange with the tank driver. One day I hope we'll know more.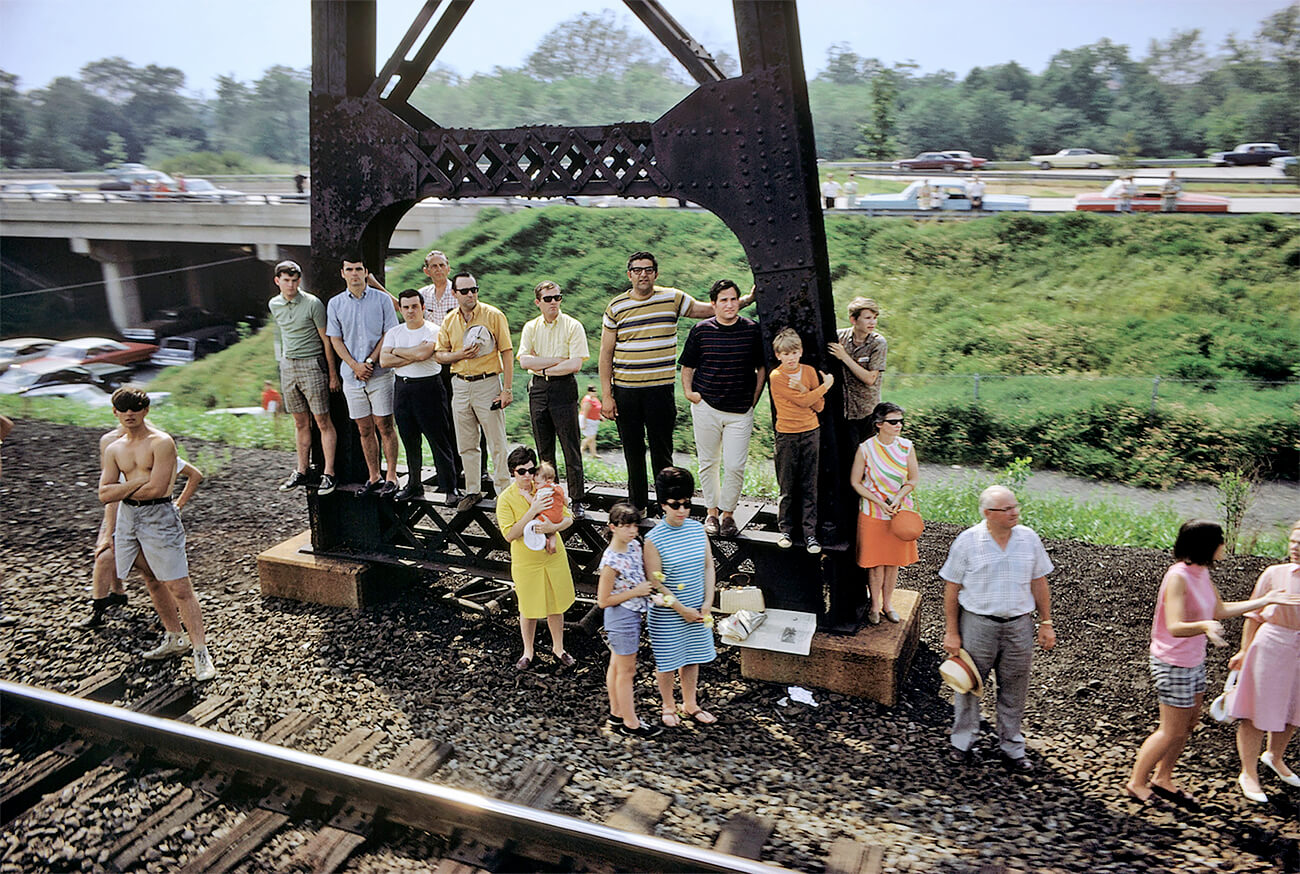 Robert Kennedy funeral train. USA. 1968 © Paul Fusco
Shooting with film, Paul never knew exactly what he had captured until it was developed. The circumstances of shooting from the funeral train, while in motion, were very unusual and the results Paul achieved were unexpected. He wrote of the work: I was taking photographs of people and I was trying to show what it meant to them there, what they were feeling. I was very concerned that the movement would ruin every shot. I began to concentrate on tracking the subjects in every photo to lessen the effects of the train's motion, hoping that I would be lucky enough to get a few usable photos. When I started to edit the film in New York I was very excited and optimistic about the subjects and quality of the photos. It didn't take long to get very strong emotional reactions from the photos.- Marina Fusco Nims, Estate of Paul Fusco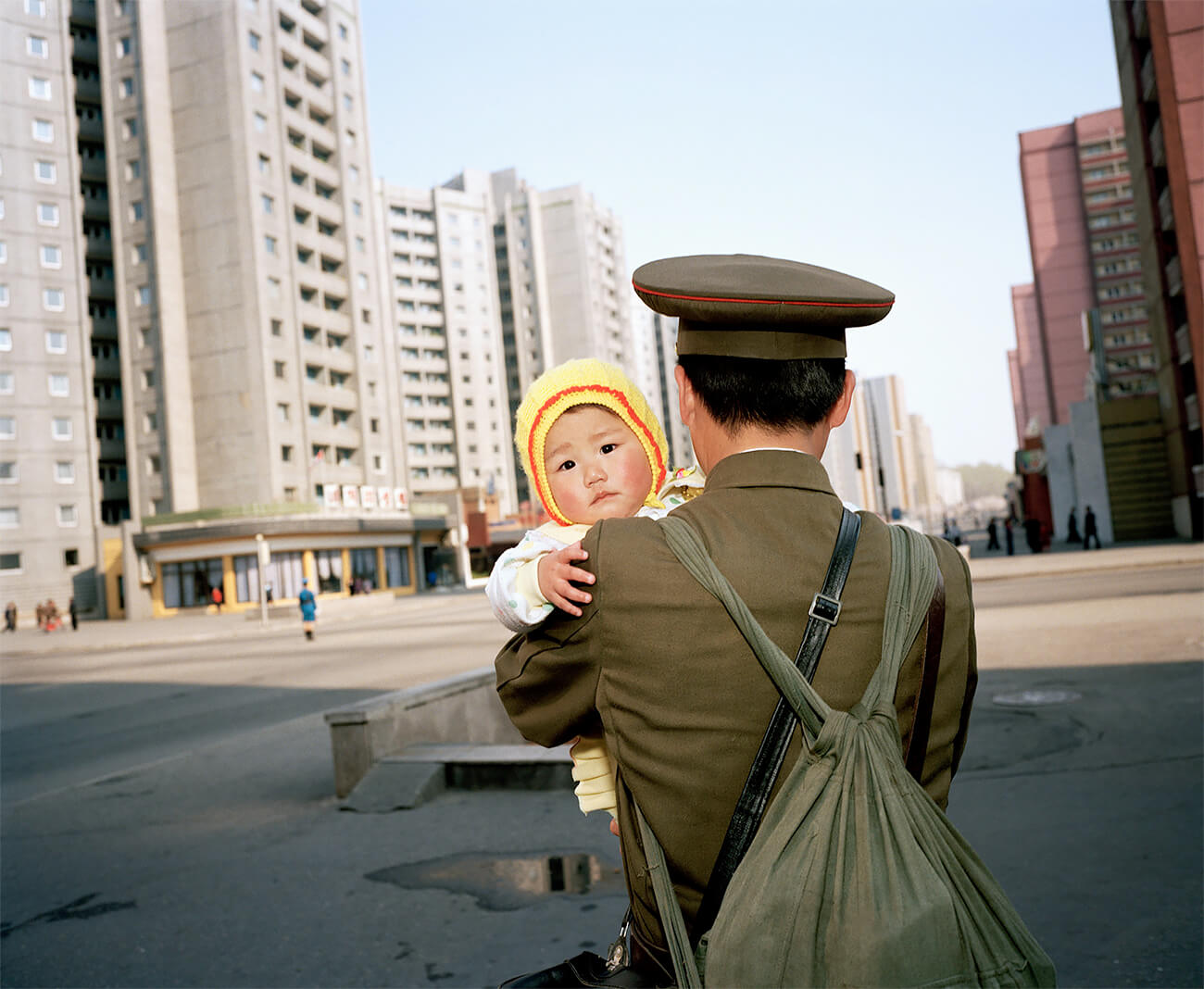 Pyongyang, North Korea. 1997 © Martin Parr
North Korea is maybe the most surreal country on Earth. Being there is like walking around on a film set. People don't want to engage with a foreigner, such as myself, but I loved coming across this baby, who was very happy to stare right back at me!/longcaption>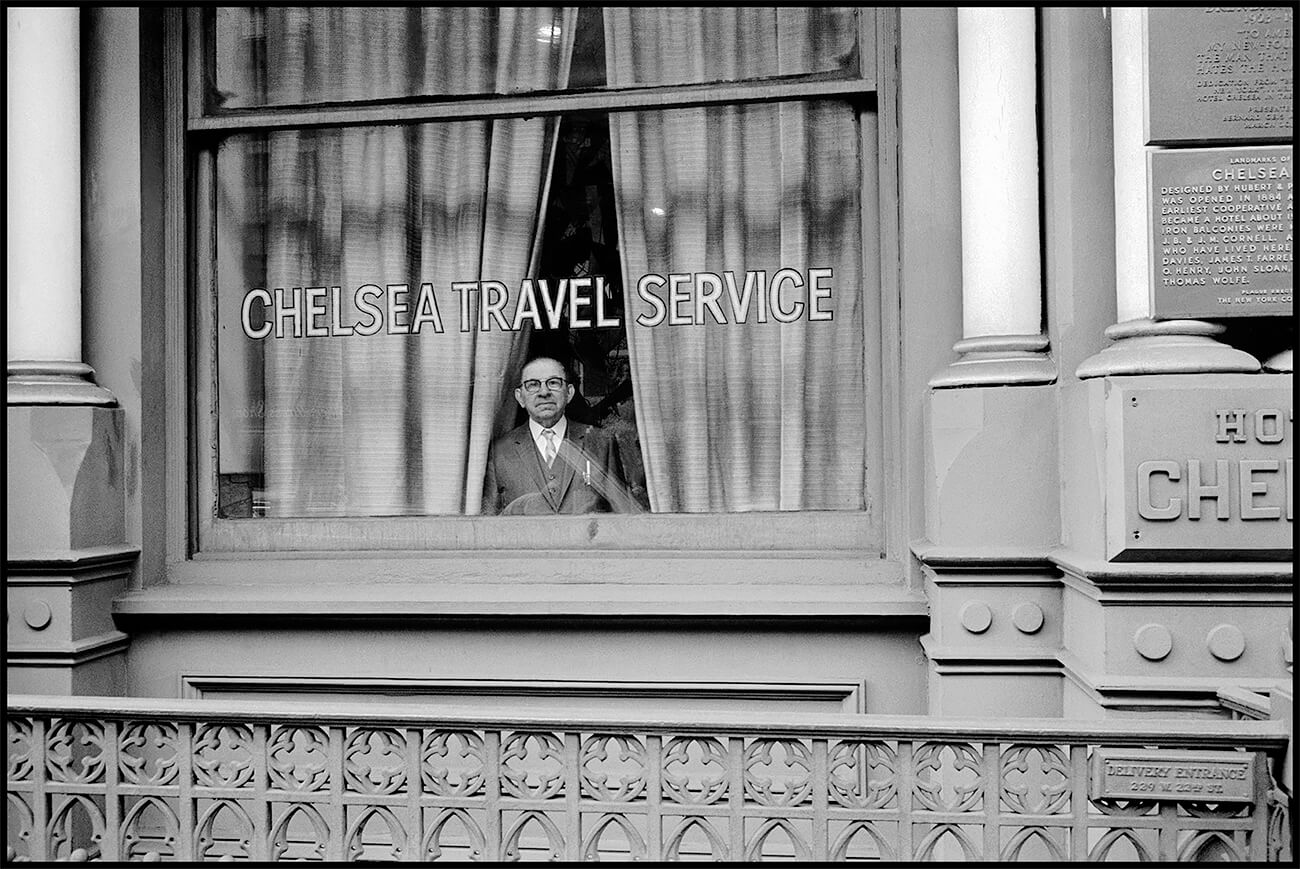 Chelsea Hotel, 23rd Street. Mr. Gross, one of the managers, tried to run a travel service for a while. New York City, USA. 1968 © Inge Morath
Photography is a strange phenomenon. In spite of the use of that technical instrument, the camera, no two photographers, even if they were at the same place at the same time, come back with the same pictures. - Inge Morath, in Camera Austria, no.19/20, 1985.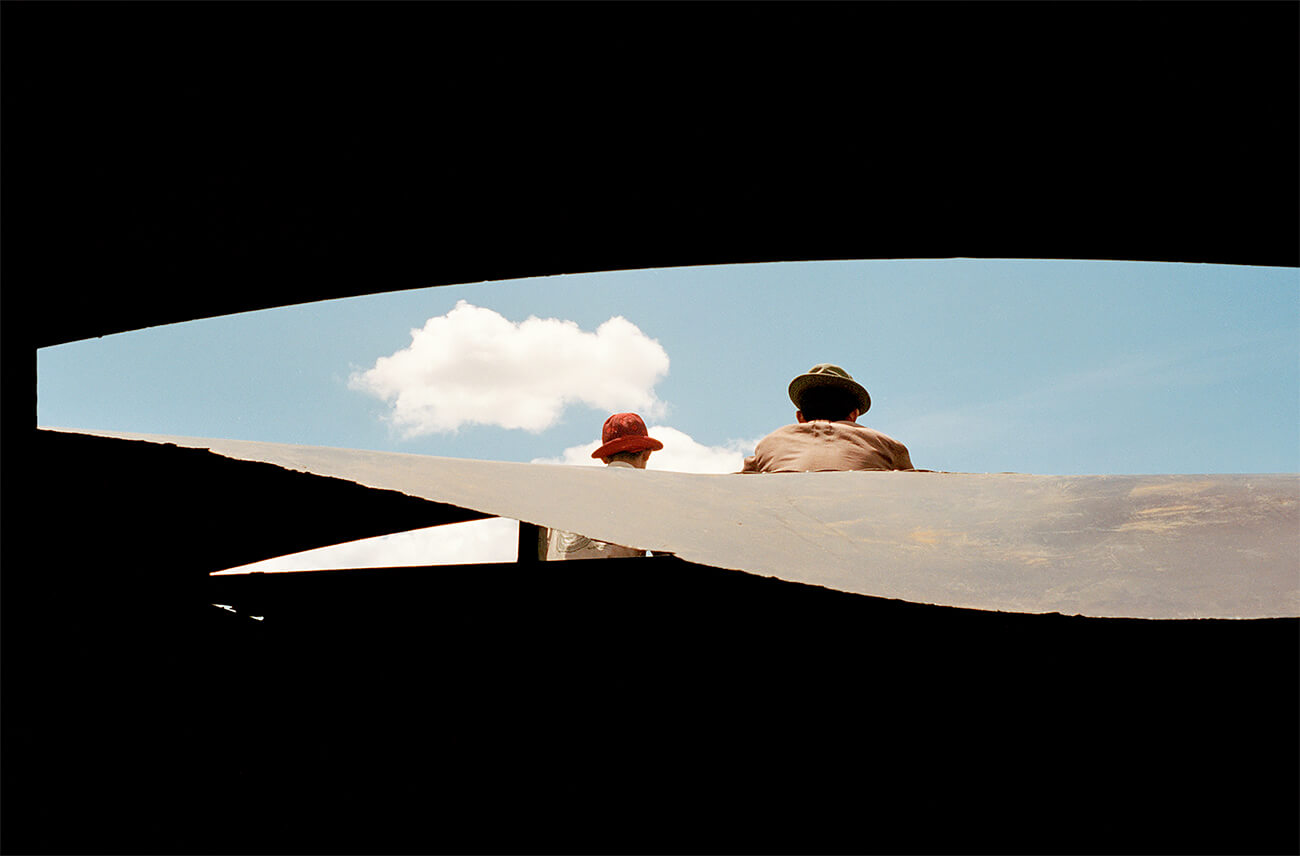 Cambodia. 2002 © Patrick Zachmann
I was travelling by train in Cambodia for a magazine story. As I was walking through its very crowded compartments I looked up and saw these two men sitting on the train's broken roof. We try hard as photographers to control our frame, to anticipate situations in order to get good pictures, but the magical ones often are offered to us when we least expect them. The unexpected makes good pictures even better.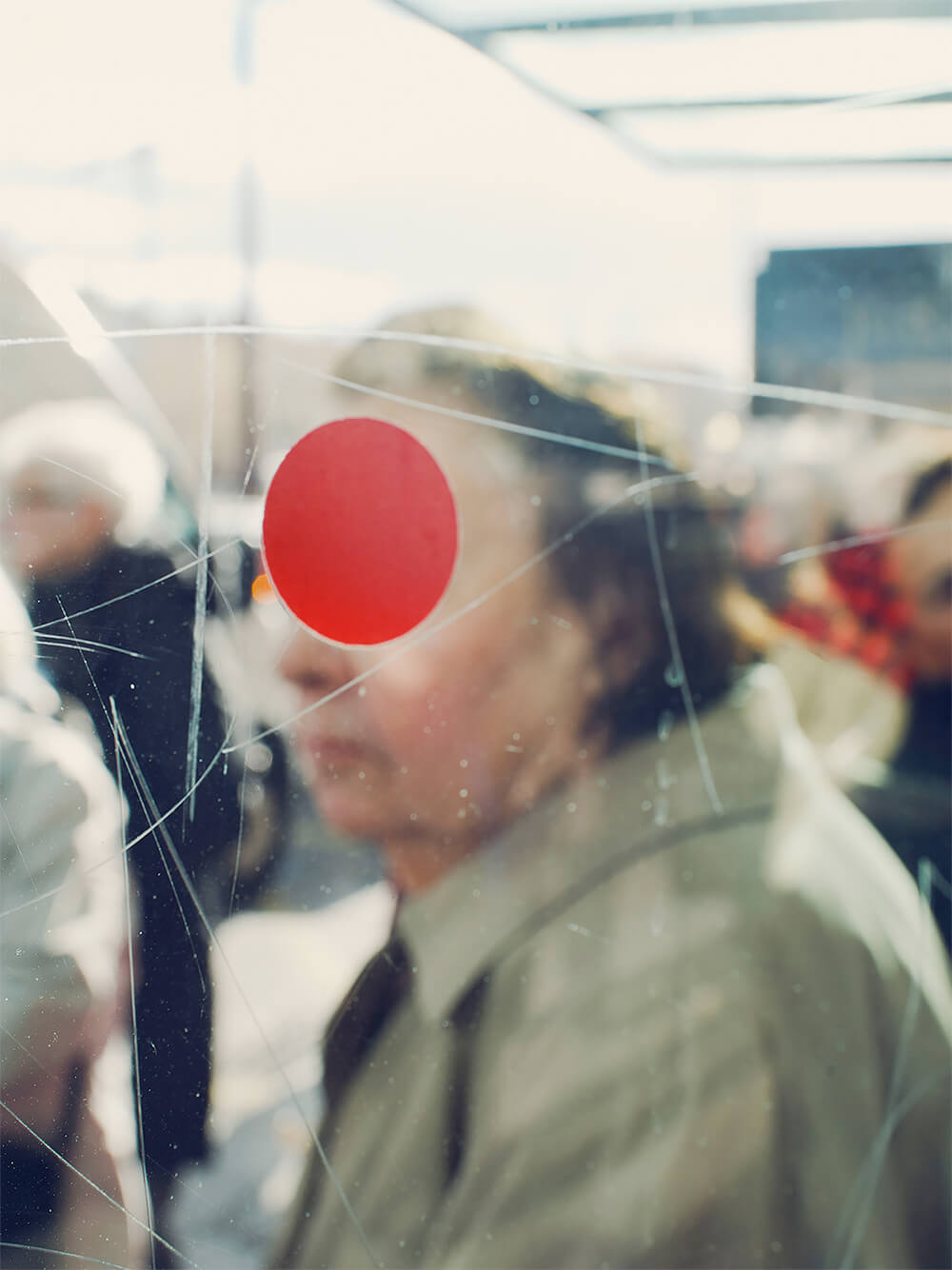 Sète, France. 2011 © Christopher Anderson
If it is expected, what is the point? Without the unforeseen, there is no thrill, no revelation.