Opening a photography studio is a challenging process. However, building such a small business can help you gain profit in 2021. According to the statistics, the revenue of photography studios was projected to increase to 4.5 billion dollars in 2020 at least before the COVID-19 pandemic. Our article will be useful for you if you want to start a photo studio.
Open a Photo Studio in 6 Steps
Here is our detailed guide on building a photography studio. Follow our advice to make your excellent business idea a reality. If you are willing to turn your hobby into a profitable business, let's get started!
1 - Define Your Cost to Start
The first step is analyzing if you have enough resources to start a photography business. High-quality photography is an expensive business. It requires substantial investments. But simply purchasing the top gear won't make your photography studio number one in your city. Through interviews with photographers, we counted the approximate budget to open a photo studio.
We divided the expenses into necessary and optional:
(medium prices depending on the equipment you choose)
cameras - $2,000+
lens - $1,000+
studio lights - $500+
flashes - $400+
memory cards - $50
a computer or laptop with a lot of memory - $1,500+
application subscriptions - $100+
license - $140
insurance $650 per year
Optional expenses: reflectors
workshops and seminars
marketing
office space
2 - Create a Brand Image
You are going to offer your services to different people. Ensure them you are an expert and convince them to buy services from you. Reputation and client reviews are crucial for your success in this sphere. So, take your business responsibly. Select the most reliable gear you can afford, pick the greatest photo studio location. Here are the main points to consider:
Your person.
You need to realize that you are your brand you are going to promote. Pay attention to everything involved in running your business, from the clothes you wear to thank-you cards you send every client.
Be on time.
Always be timely. Don't make your clients ask when their photos will be ready. Being organized is a quality that makes your customers happy. Set a schedule and stick to it. Instead of keeping everything in your mind, choose the
best CRM for photographers
. It will handle most organizational issues photographers face.
Go online.
Potential clients are going to look for photos made by you on the Internet. They will judge your photo quality according to your website. Make sure you present them on an attractive and stylish website. It would be even better if clients could contact you via your website. Also, pay attention to the photos you post. They should be high-quality and attract future clients. Your social media accounts should also look professional. A good website is even more critical if you decide to market your services via social media or
SEO.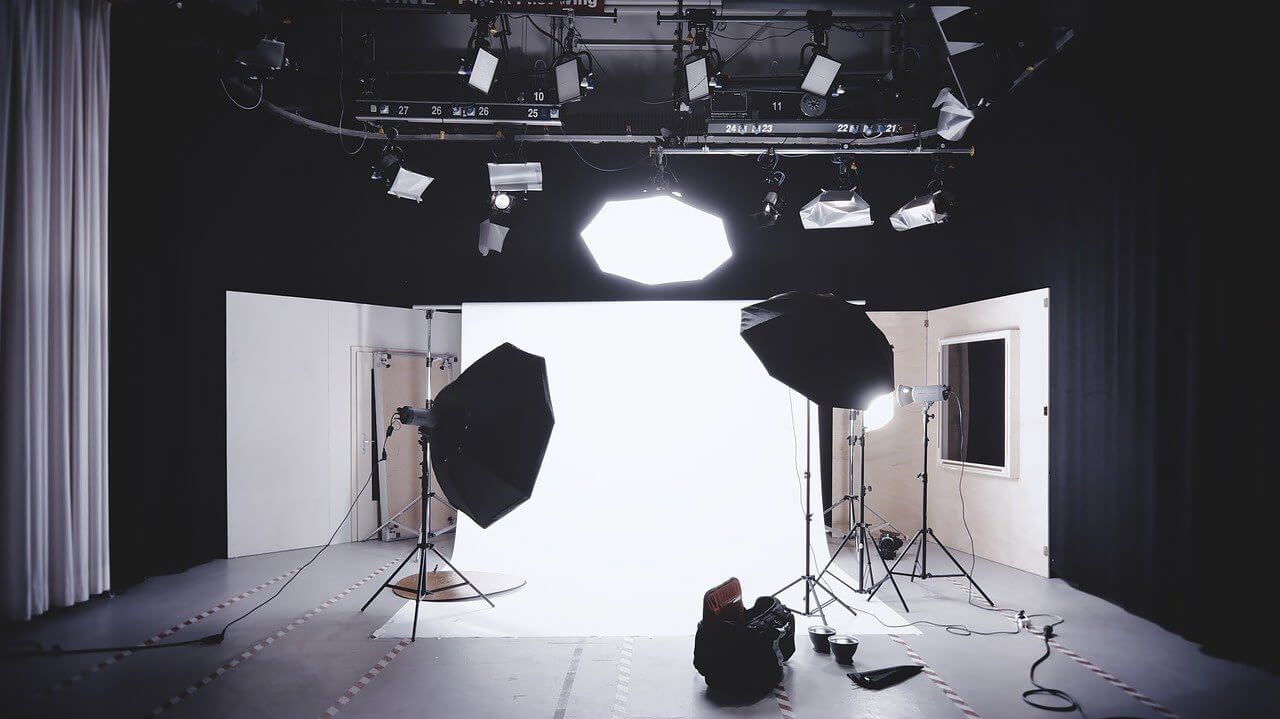 3 - Building a Pricing System
Setting the price is always a difficult task. Never work for less than minimum wage. To determine a fair price, Research the photographers in your area and define their average cost. As a rule, a material from a one-hour shooting requires three hours of editing. Take this into account, too. Also, consider your gear, studio, and insurance expenses, and managing a website.
4 - Run Your Photography Business Officially
And now we move on to the legal part. Working as a freelance picture-taker can be quite risky. Any business is serious. And you are the one responsible for all the consequences. If you work legally, you feel protected and more confident. Yes, legal fees will reduce your profit, but nothing compares to feeling safe.
5 - Never Stop Learning
If you are building a successful photography business, you need to be a good businessman, too. Merely being a good photographer is not enough. You need to learn the business. There are lots of different courses on the Internet dedicated to the photography business. Or you can simply find lots of articles of famous photographers telling about their experience.
6 - Making Your Business Successful
Here are the most popular ways to find work as a photographer. We will avoid the controversial topic of weddings and baby shoots and just give possible alternatives.
Stock photos
There are numerous websites where people will pay you to use one of your images. The price is not so high, but it is a great first experience.
Contracts
You can sign a contract with any local business or organization to cover certain events.
Commercial photos
All kinds of businesses need high-quality images. You can find lots of work by taking pictures of products or services. You can even take pictures of team members for a website.
Animals
People love their pets, but they are not allowed in most photo studios. Create an animal-friendly studio where people can get high-quality images of their fluffy little friends.
Product images
Online business has grown significantly because of the pandemic. And every small retail business needs decent pictures of their products for a website or shopping platform. You can also help restaurants create amazing online menus by taking attractive food pictures.
Workshops and other events
You can organize different meetings or workshops for other photographers. Make your photo studio a place where they are free to exchange their thoughts.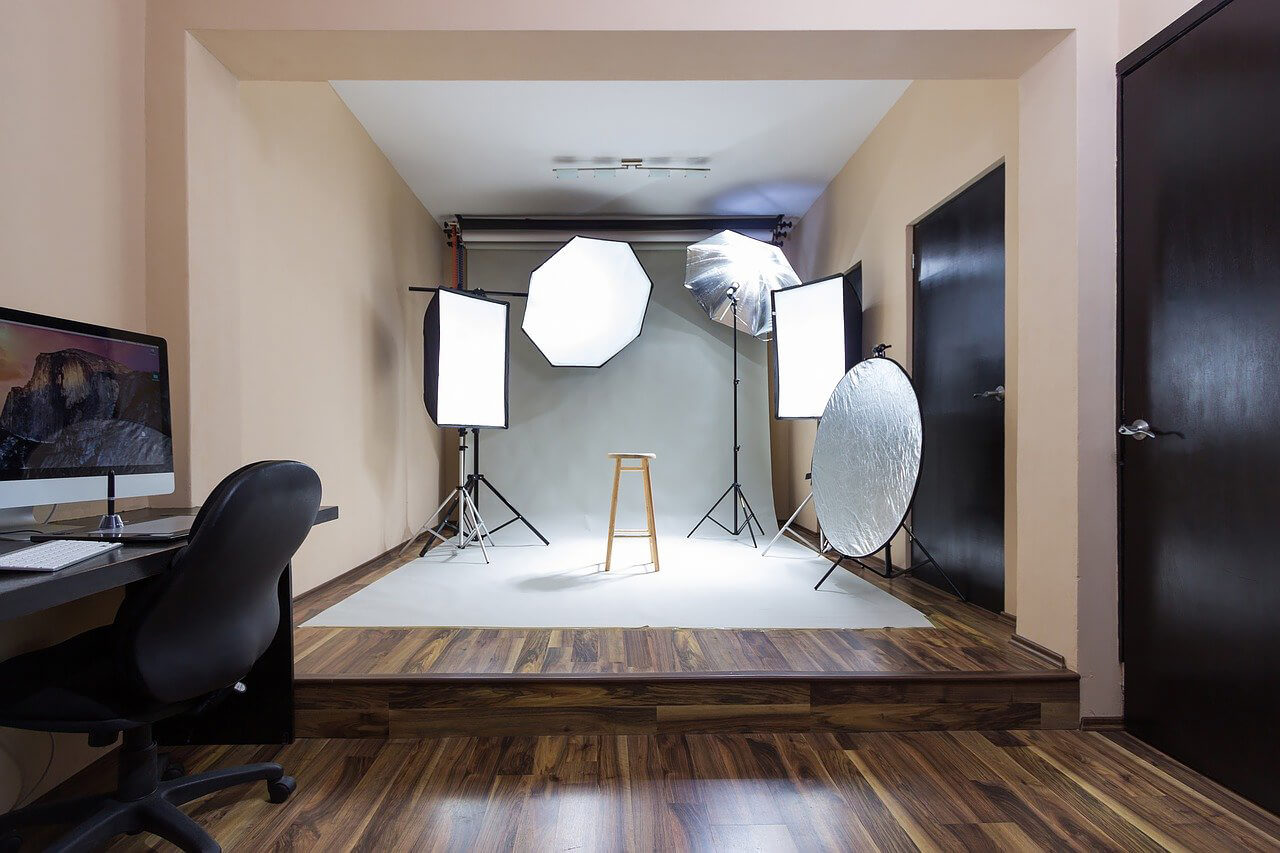 4 Things You Need for a Photography Studio
Building a photography studio requires spending much money on gear. But often, photographers turn lack of costs into an excuse for their procrastination. If you are passionate about something, you will start doing it even without the latest computer or camera model. Start with whatever you have. As you grow, here is a list of things to buy to improve your business:
A computer (most photographers use an iMac)
2 Hard Drives
Screen Calibrator
Studio Lights
Lightroom
,
Photoshop
, or whatever tools you want to use
How Does CRM Software Help With Running Your Own Photo Studio?
You need a system to run your business. CRM is a great tool for all photographers. If you launch this software, you will manage your photoshoots more effectively, keep in touch with all the clients, and stay updated.
3 Common Mistakes People Make When Opening a Photography Studio
Mistake 1. Undercharging. Don't be cheap because you lack experience.
Mistake 2. Not paying attention to the content. Take the text on your website seriously.
Mistake 3. Too many free shoots for family and friends, being afraid to set higher prices.
Concluding Note
Starting a photography business is full of pitfalls. We hope our article helped you set up a photo studio that will bring you much income and popularity.
Olena is a business and tech writing expert from KeyUA. She does a deep research on every topic she's working on to make sure she provides the most accurate information.