Stock photos influence our daily decisions in the most subtle of ways. You spot them everywhere unknowingly; they're well disguised on billboards, posters, online campaigns, and even your inbox. If 10 years ago you could look at an image and immediately label it as stock, today that line is blurred. Stock photography underwent an aesthetics metamorphosis in the past decade, making our Depositphotos library a treasure to mark this evolution in visual communication.
Key influences in aesthetics infiltrated not only how photographers shoot, but also what artistic vision clients choose to support. Did supply or demand transform stock photography aesthetics? What happened in the past 10 years to make microstocks a reputable source for visuals?
We answered these questions and went beyond - the changes in the industry have helped both mirror and define modern culture. Influences on stock photography aesthetics stretch beyond the invisible boundaries of the platforms we turn to - to simply find that one perfect image.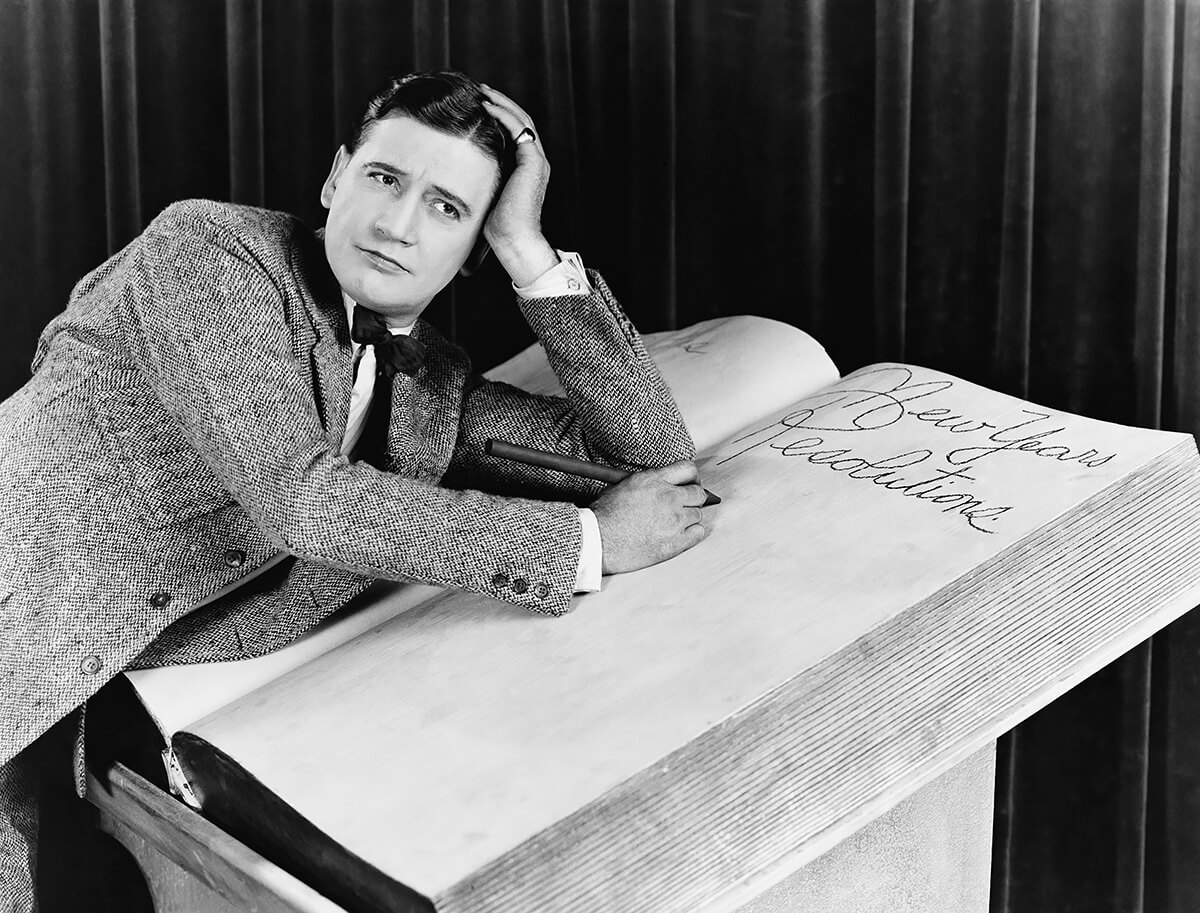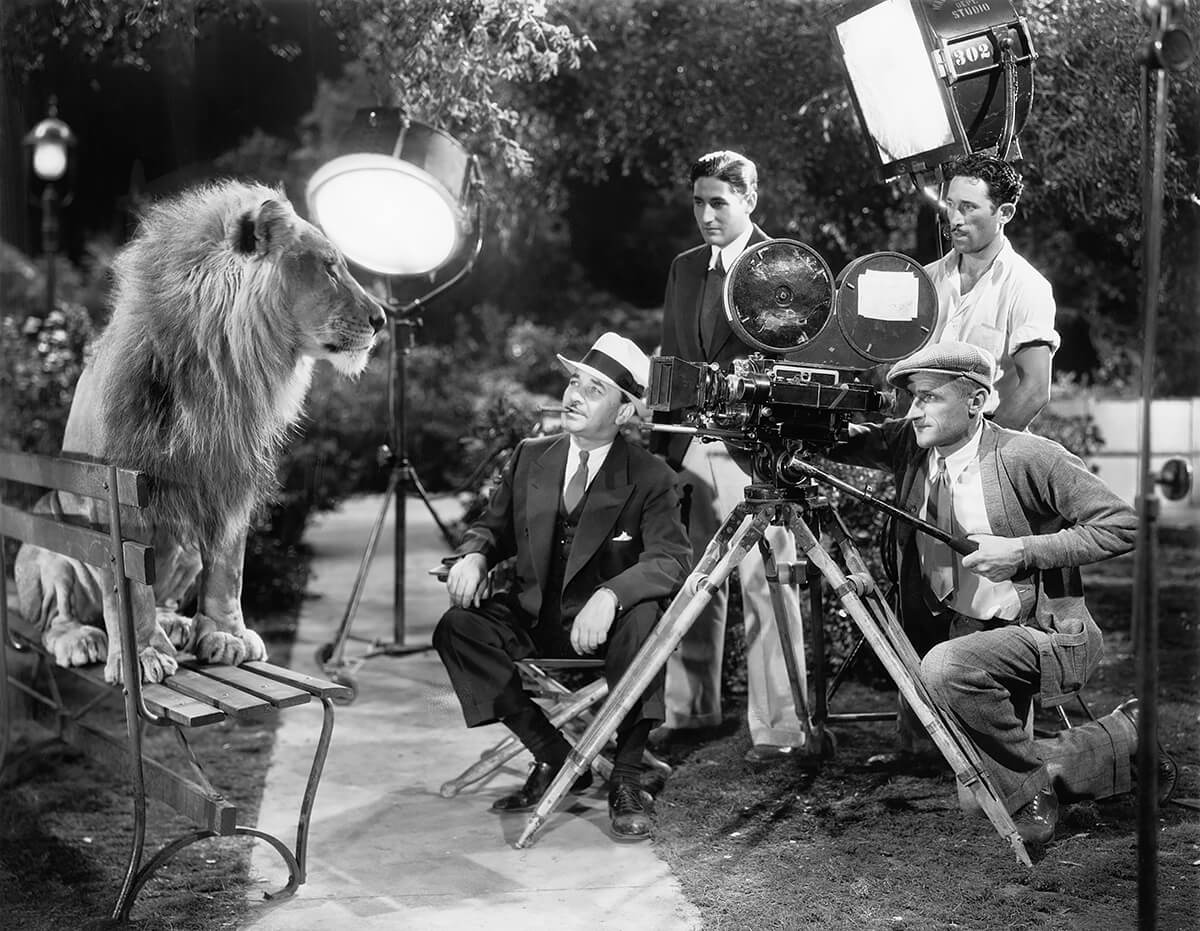 everett225's portfolio on Depositphotos
A Brief History of Stock Photography
We've come a long way from exchanging images on CD ROMs, and certainly much further from going through physical archives. In the first 80 years of the existence of the stock photography business, the progress was more about new business models and technological advancements.
The first stock photo agency was founded in the 1920s, making traditional stock photography a 100 year old business. The agency was founded as a solution for publishers and newspapers to help capture concepts without conducting photoshoots for projects. In those days, clients had a more strenuous and scrutinizing process of dealing with physical archives - manually going through images in prints or slides to find the right ones.
In the 90s, the digitalization of this process and the Internet paved the road for microstock platforms that replaced agencies, making microstocks all in all a very recent business. Towards the 2000s, microstocks represented accessibility, affordability, and convenience not only for publishers and newspapers, but for art directors, web designers, advertising agencies and individuals, expanding the clientele beyond the predicted crowds. The core of the business? Powering visual communication worldwide at a fraction of the cost.
The 2000s are also when things got interesting, because stock platforms underwent the most dramatic changes thanks to even more advanced technology and a growing demand from new segments of consumers. The sheer look of a typical 'stock' photo became a phenomenon, and towards 2009, it was becoming evident that microstocks were moving in a new direction, creatively speaking.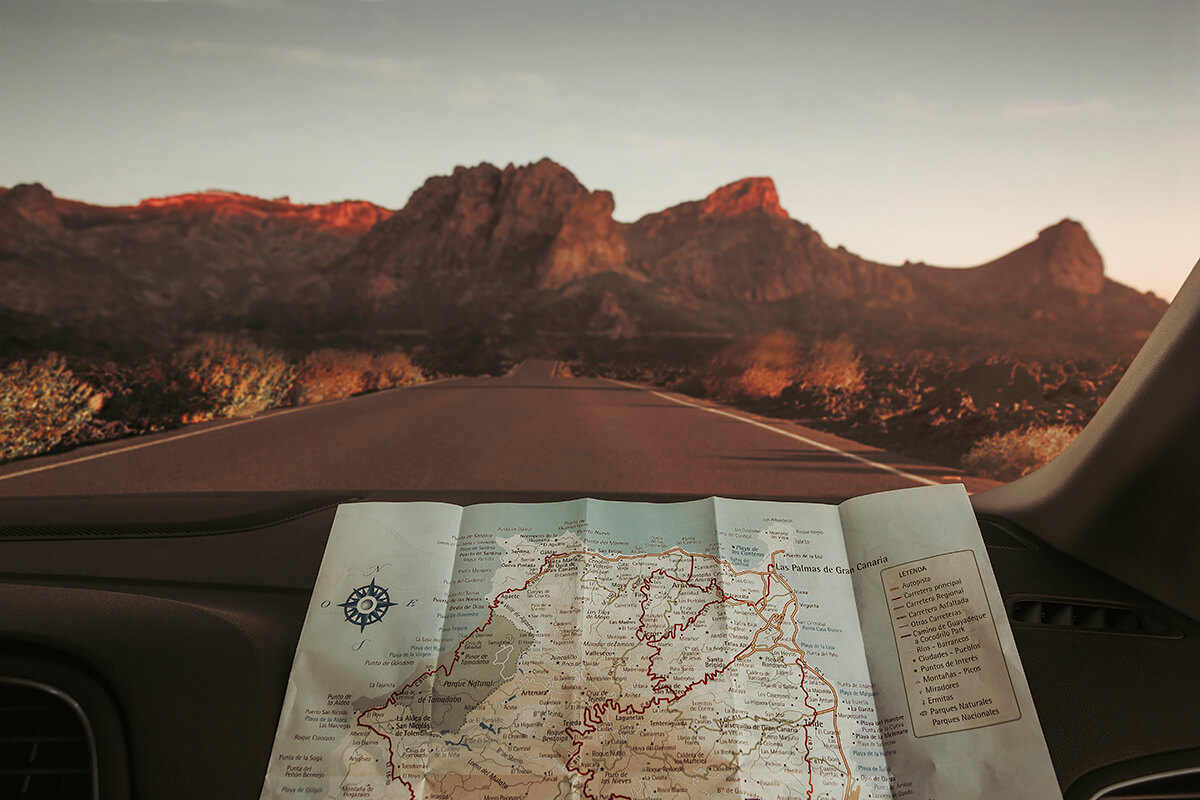 Rangizzz's portfolio on Depositphotos
A Glance at 10 Years of Supply and Demand on Microstocks
Late 2000s
If we look at 2009, the conception of the Depositphotos library, submitted photos included lots of flash photography, there was frequent use of editing to manipulate sharpness, the famous blitze effect, the bright and contrasting colors, models with wind in the hair, silhouettes, and other 'classical' representations of concepts and ideas in demand.
The late 2000s offered quick solutions for general concepts - 'teamwork', 'success', the classical 'happy family'. The characteristics of the images included studio lighting, post production to the max, pictures of models, objects on white, isolated backgrounds and the widespread of the traditional composition.
Mid 2010s
Even after a decade, the transition from well established cliches on microstocks was a slow one. The conducted photoshoots were usually for commercial projects in these years, which created a pool of very generic and 'universal' images that can represent a wide range of concepts. Cliches were built on and developed, sent into the system, and distributed with the help of it.
These generic images were used in diverse ways; they were repurposed and circulated almost every stock photography library. Although images with white backgrounds prevailed, this time frame saw an inflow of new clients. Advertising agencies were starting to abandon the commercial trends that were 'in' during this time, and microstocks started adjusting to the demands of the market.
Today
The kind of demand that could be spotted back in the 2000s, is hardly the images we see today in the Depositphotos library. These are clean images, casual shots of the everyday, minimalistic aesthetics, real people, natural light, and images that are actually embracing imperfections.
In 2019, clients and photographers prioritize the mood and feeling in shots, and pay less attention to technically correct shots. It is unique perspectives and real-life imagery that define the market today, by representing diverse cultures and backgrounds.
The question remains - how did this shift in stock photography aesthetics come to be? By looking at the top factors that influence stock photography aesthetics, we get a pretty good picture. No pun intended.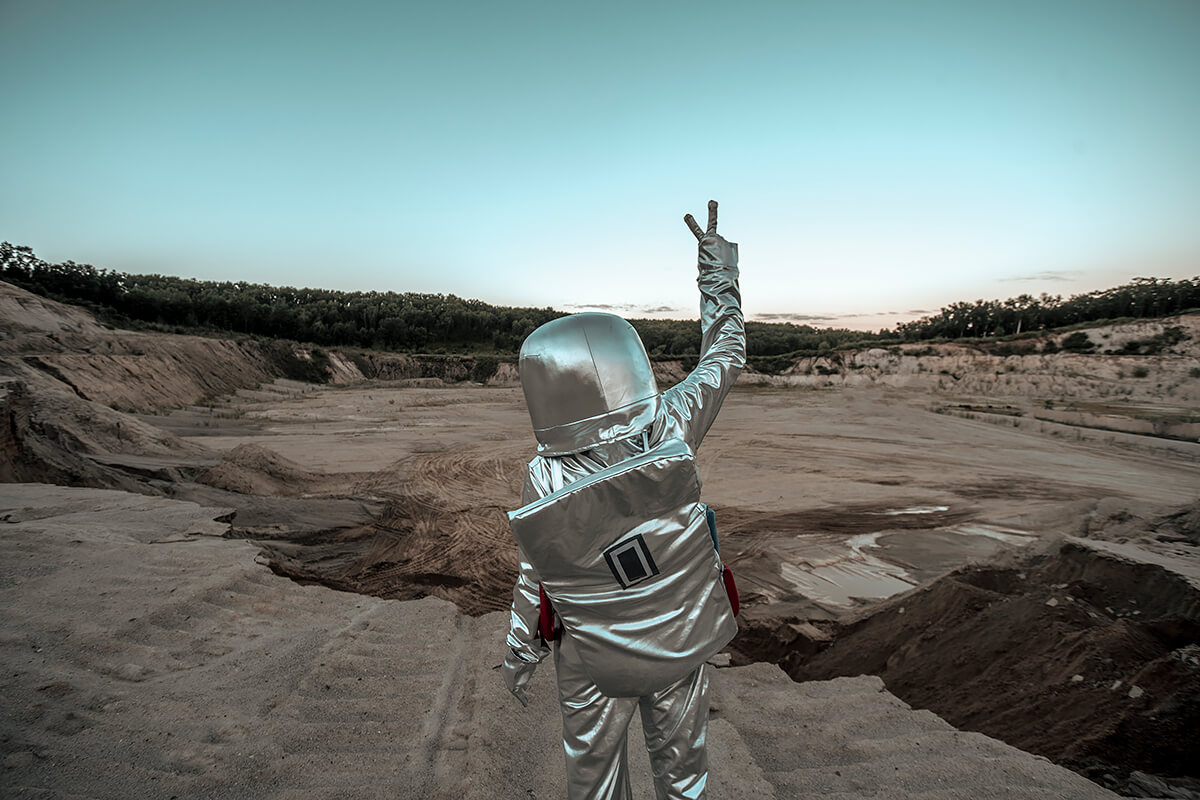 Westend61's portfolio on Depositphotos
Major Influences on Stock Photography Aesthetics
The shifts in the Depositphotos library reveal mysteries (and truths) about our contemporary lifestyle and culture. Our library is full of images that help define the modern times - the hype and topics in demand of those years.
From 2009 onward - we covered every milestone.
Advertising with context
The role of photography in advertising was previously seen as supporting material for selling products and services. This was typically images of happy people enjoying life and showcasing how products make their lives better. Today, it's about images that sell a lifestyle, which expanded advertising beyond the one objective.
How photographers choose to portray the big concepts and concerns for advertising is new, both in execution and artistic vision. Images are more contextual. This means they focus on the mood, atmosphere, and artistic direction of the scene. Subjects on isolated backgrounds are out the window, closing this chapter of stock photography for good.
The shift to online has undoubtedly made room for even more subjects, metaphors in images, and shareable content. A big bulk of the images used for the mass market in this way help reveal more about aesthetics and the integral values of our society. These influencing factors, too, affect the arts and businesses worldwide.
Market and its representation has changed and changed a lot in the past 7-8 years. Stocks were filled with mediocre content, nobody wanted to work there or look for photos to use in work projects there. But now it has changed and changed a lot! I wouldn't be surprised if I will be able to find a great photo that fits all my needs for a serious big project and it will cost me less, the process of looking at it on a stock site is stressless and saves my time.
- Mario AV (
derepente
), stock photographer of 4 years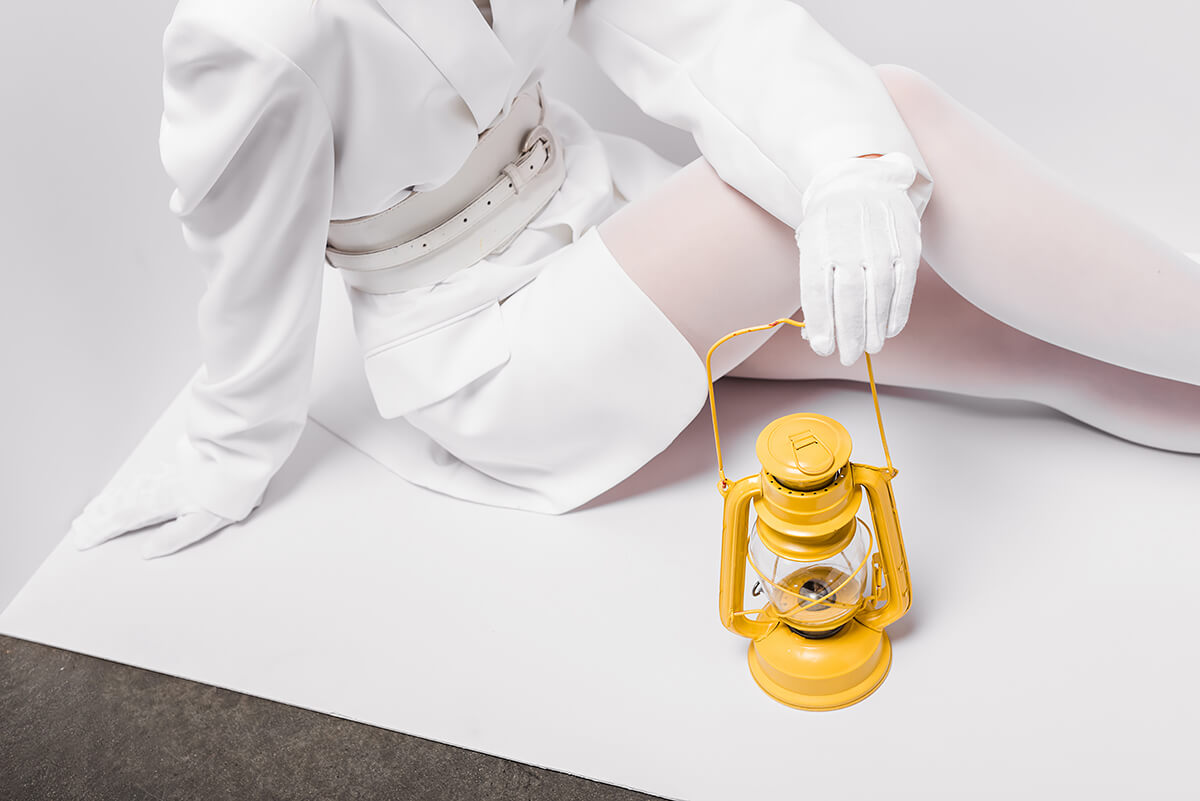 HayDmitriy's portfolio on Depositphotos
New inflow of clients
Traditional advertising certainly didn't predict the evolution of another segment of advertising - the mass media evolution. The new inflow of clients to microstock websites were also not only agencies, but editors, designers, and individuals with their own needs. This created room for niche content and expanded microstock libraries beyond the classical popular categories.
As new clients means new demand, our library started seeing the popularization of new themes with content for smaller companies, online businesses, start-ups, and even private web users managing their websites and blogs. The result is more categories and the expansion of libraries and portfolios that focused on more details.
Online advertising and segments of new clients are more concerned with selling a lifestyle: promoting values, setting the mood, and (as expected) promoting an artistic vision with the help of international photographers. Not a single topic remains uncovered.
The media and large companies have a huge influence as we supply images that are in demand to them. Social trends and current issues always need to be taken into account and play a massive part in stock trend forecasting. Subjects that we are covering at present that haven't been in earlier years are environmental issues such as plastics, mental health and people living with disabilities. Subjects such as these have been spoken about however never had the authentic imagery to support it.
- Graham (
DGLimages
), stock photographer of 20 years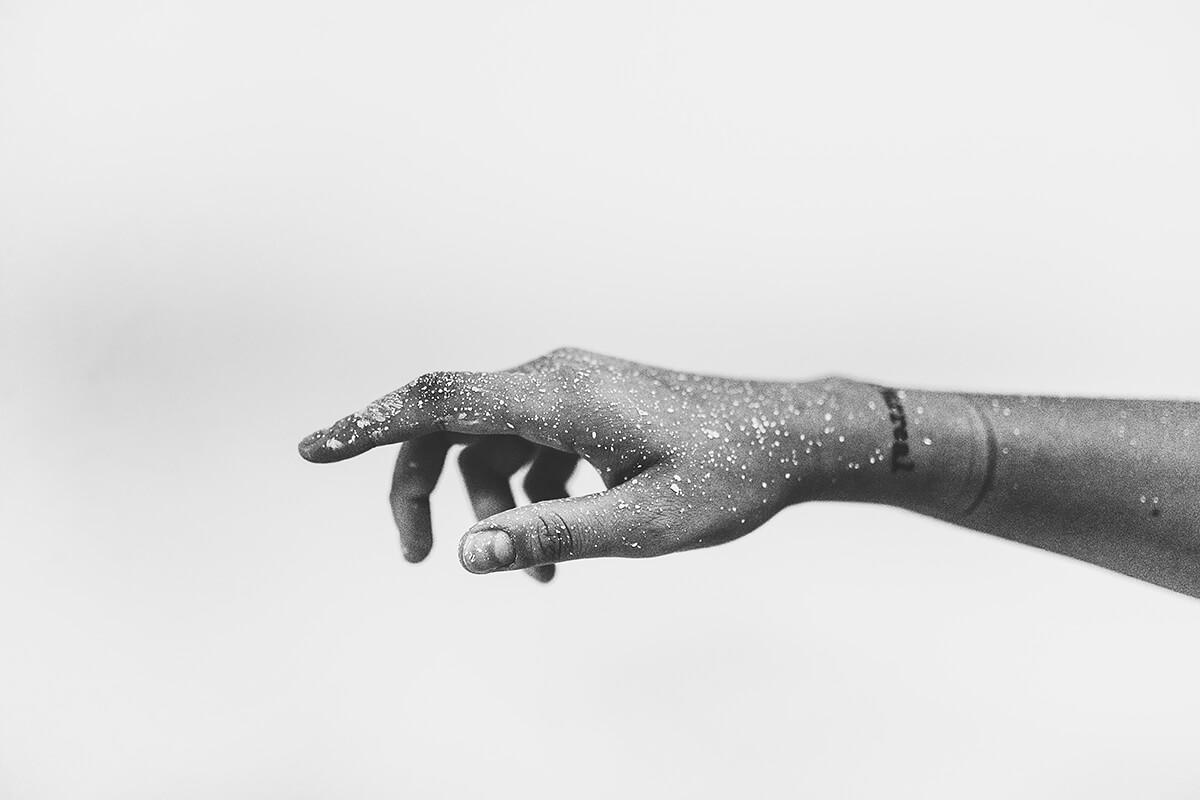 dartuln's portfolio on Depositphotos
Social media and amateur photography
Instagram launched in 2010, altering the everyday lives of millions and inevitably influencing stocks. The era of social media has opened up opportunities not only for professional photographers, but amateur ones as well. Photography became an integral part of anyone that was remotely interested in photography.
What this meant for stock photography is that the demand for UGC from around the web made room for shots that were less perfect in composition. The preferred style was more point of view shots that revealed the beauty of everyday life.
Social media encouraged every other person to pick up a camera (or phone) and give photography a chance. Capturing everyday moments inspired creativity and made it possible for everyone to try their hand at photography. It seemed that a professional camera was no longer a strict requirement, especially for stock photography.
Authentic and natural photos are now prized over technically perfect but more contrived stock portraits that stock has come to be known for through the late 1990s and 2000s. On the supply side, it's clear to me that there's so much more diversity and offering in stock photographs as it is now just that much easier to be a contributor.
- DGT portraits (
DGT
), professional photographer of 6 years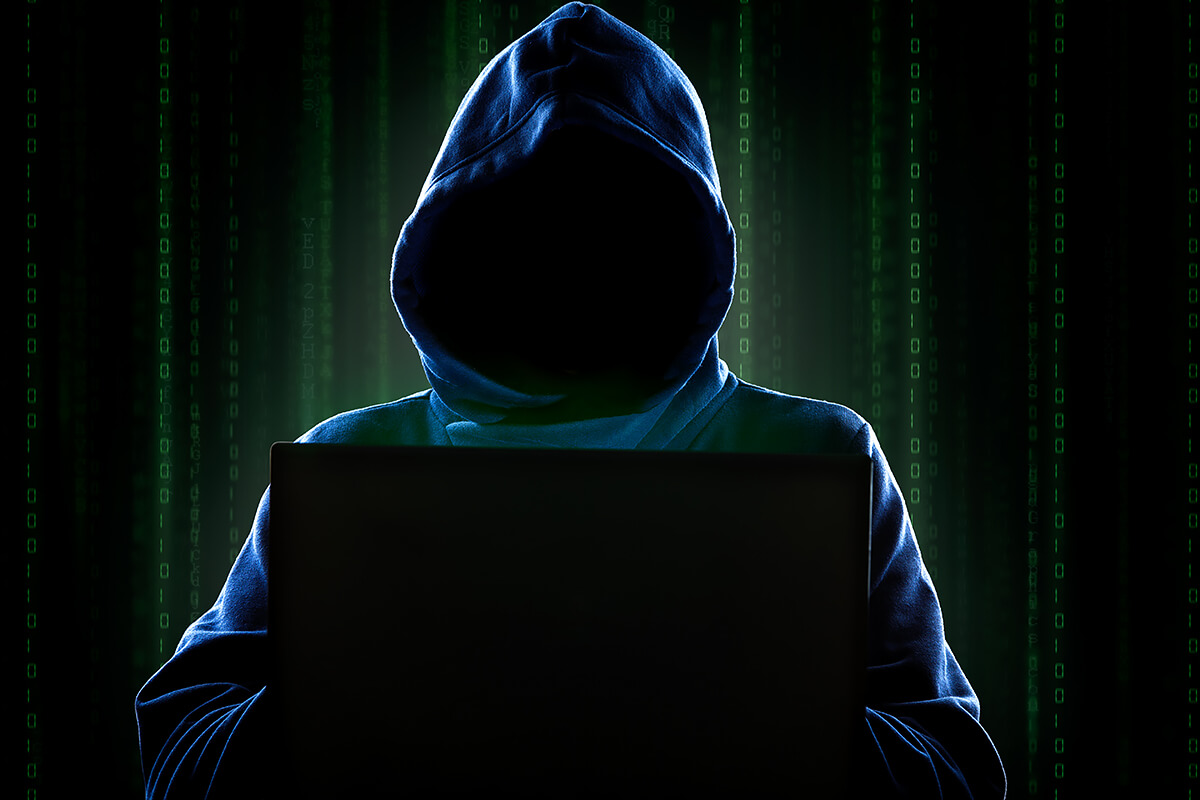 pat138241's portfolio on Depositphotos
Mobile-first world
Connected to the nature of online platforms, changes in technology followed. Social media content was primarily consumed on mobile phones. Stock photography websites began a movement to integrate mobile photography into their libraries and, of course, vertical shots to fit the needs of social media.
Social media and a transition to a mobile world work hand in hand to introduce another wave in aesthetics - content that is engaging and shareable. The word 'authenticity' appeared on the market, featuring images that weren't necessarily perfect, but they were real. Social media-ready content was in high demand in the past few years, and it continues to gain momentum as stock photography strays away from studio-only portfolios.
Now, having a phone on you is enough to illustrate the topics in high demand. A simple search could show you what to shoot, when to shoot, and how to do it. In 2019, it makes little difference if you have a good phone camera, or a $5,000 DSLR. But that's not all of the tech influence on stock photography aesthetics.
Before smartphones were so prevalent, most of us would access images through websites on our desktop in landscape orientation. Today, those landscape photographs will end up getting squashed on your mobile phone's screen because of the orientation of how we typically hold our phones. In terms of aesthetics, the image must be thumb-stopping. This is increasingly hard since it's so much more competitive and crowded.
- DGT portraits (
DGT
), professional photographer of 6 years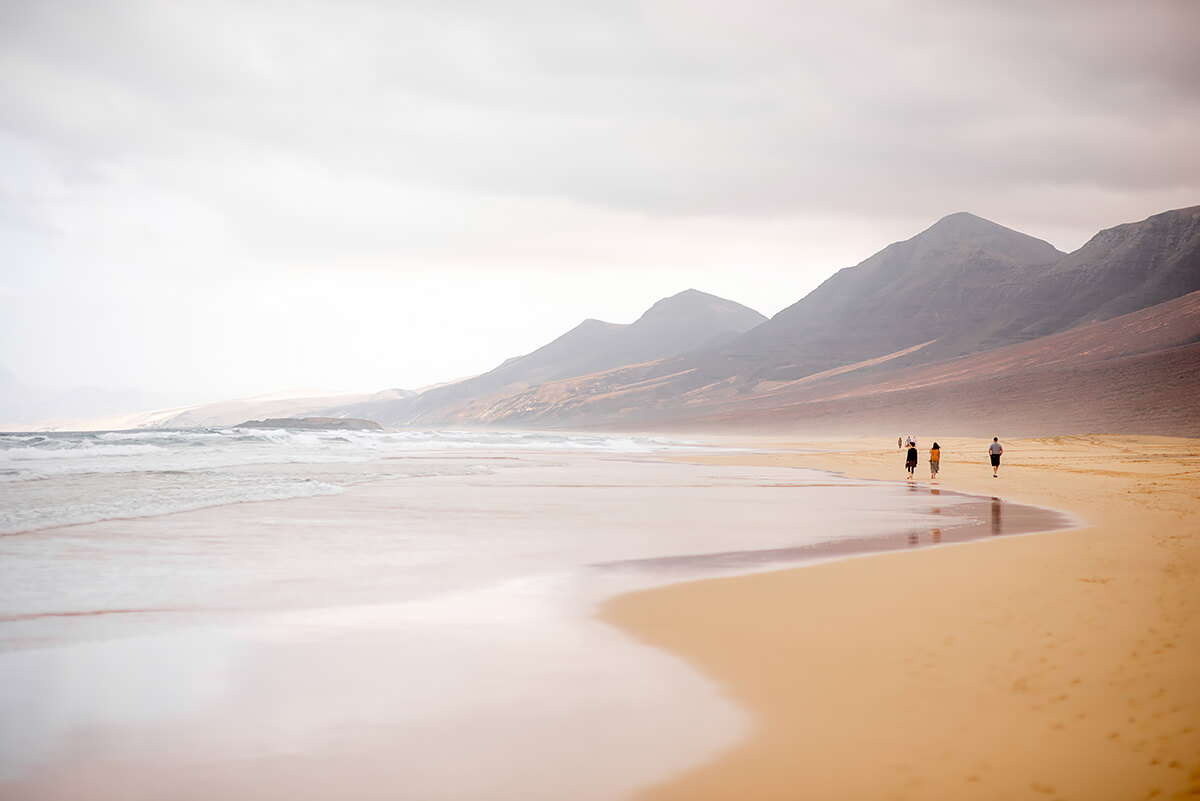 rossandhelen's portfolio on Depositphotos
Mirrorless cameras and other tech advancements
Advancements and increased availability of cameras made it easier for photographers to become contributors for microstock platforms. Mirrorless cameras gave photographers more flexibility and allowed photography to be naturally integrated into their everyday life. Everyone could have a lightweight, affordable camera on them, shooting at comparable quality.
Today, most stock photographers invest into lightweight alternatives to DSLRs, and continue to explore the world, taking their cameras with them everywhere they go. This adds variety to content, but also is made even more accessible with extrapolation possibilities on select stock photography platforms.
Another perk of technological advancements in the past few years paved room for night photography and especially astrophotography. This niche can be attributed to the fact that ISO underwent the biggest transformation in 2002 - the ISO limit went up to 6400. This had significant implications for night photography, and the exploration of spaces in low light conditions.
Technology has advanced a lot in the 6 years I've been doing stock and equipment that was previously insanely expensive or didn't even exist is now available to more people. This of course also makes it easier for more people with a good basic understanding of photography to create amazing images. Which creates more competition and a need for established artists to adapt and stay on top of their game.
Logan Bannatyne
(
lofilolo
), stock photographer of 6 years
Tuning down on post production
If there is another movement we can bid farewell to, it's HDR photography. Less and less overworked photos are seen on the first pages of microstock platforms. The reason for this is partially the need for authentic content, which directly contradicts photos where the contrast hurts the eyes.
A more recent development has been the rejection of extreme photo retouching, recently led by the #ShowUs movement, that calls for no retouching in photography. Earlier waves of the same ideology were seen in France, with a ban on Photoshopping models to promote false ideals.
This created a new kind of wave in terms of photographing people. Overworked images don't resonate with any audience, but in fact work at portraying that which does not exist. Photographers can opt for better lenses and sensors that eliminate the need to spend too much effort on post production. The age of false ideals and HDR photography are long over.
When I started working, images with intensive skin blurring and with more retouching were in demand. It was fashionable, it was almost considered that if retouching was not noticeable, then it seemed there is no retouch at all. This trend was still probably from the 90s, when people discovered photo editor softwares and used them over-enthusiastically. Now, it seems that the buyers are sick of blurred faces, and looking for photos with invisible and more natural retouching.
- Viktor Gladkov (
Gladkov
), stock photographer of 8 years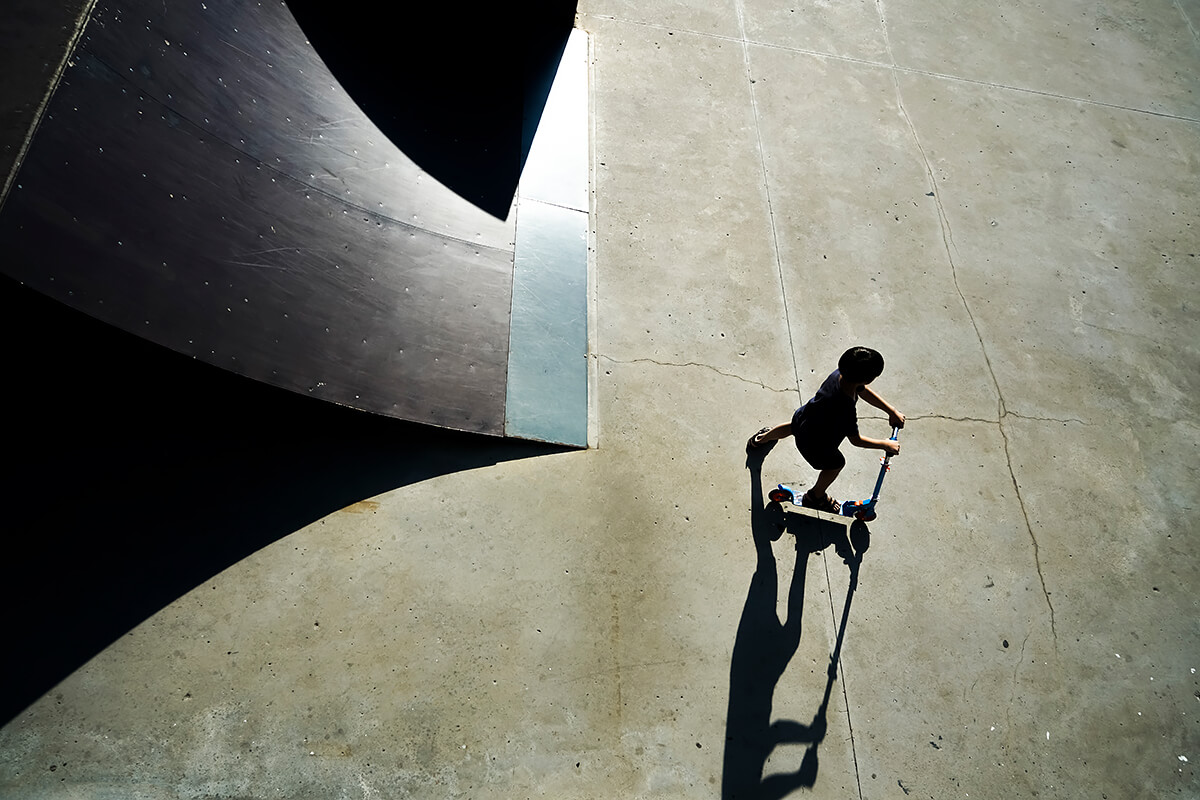 borjomi88's portfolio on Depositphotos
An individual approach to stock
The final and more recent change to stock photography aesthetics was the consensus between both clients and photographers for content that is not only authentic, but inclusive, and in line with the hottopics of our times. What this means is that there is a shift in creative choices which is both a requirement and a given in stock photography.
What was popular in the 20s, is reflective of those times, what is reflective of ours? Photographers have a signature touch, and they focus on individuality to stand out, rather than generic concepts that were popular 5 and 10 years ago.
Getting personal and promoting your signature style is also about shifting from perfect shots to highlighting imperfections for a creative edge. We're talking about hiding imperfections by including them. On purpose. This concept stretches to the importance of inclusivity, showing real people, and illustrating the world as it is without filters.
Everything changed. What was previously available on Getty, is now a given on microstocks. Stylistic and aesthetics have changed drastically. There's still demand for images with white backgrounds, but there are millions of them and now is the time to experiment with composition and ideas.
Iaroslav Danylchenko (
artjazz
), stock photographer of 10 years
2019 and Beyond: Authenticity + Creativity + Emotional Content
Visuals on every imaginable topic have become much more compelling. What we're left with in 2019 is a stark contrast to the generic, staged imagery that dominated stock photography for decades. This is a new era - a time for independent thinkers, self-expression, reflection, and illustration of ideals for local and international markets.
All of the mentioned movements, ideas, and values show that stock photography is about staying relevant, and not only. Stock photography has put a new spin on old concepts. Cliches exist, but they are numbered. The industry offers and continues to offer new and creative solutions, focusing on images that don't leave one indifferent.
Seeing the world for what it is comes in layers. 10 years ago I would see a massive iceberg and see it for what it is. Maybe appreciate the light behind it, maybe some cliffs at the distance, I would appreciate the beauty that was there. Now, I would also notice the lines, indicating the age of the iceberg and maybe the tiny bird flying in front of it, showing the scale. Both realities are there, the question is what we notice. And what I didn't notice I don't know about... maybe I need more years of experience to reach another level of awareness and appreciation.
- Katie Kuuskler (
katiekk
), stock photographer of 4 years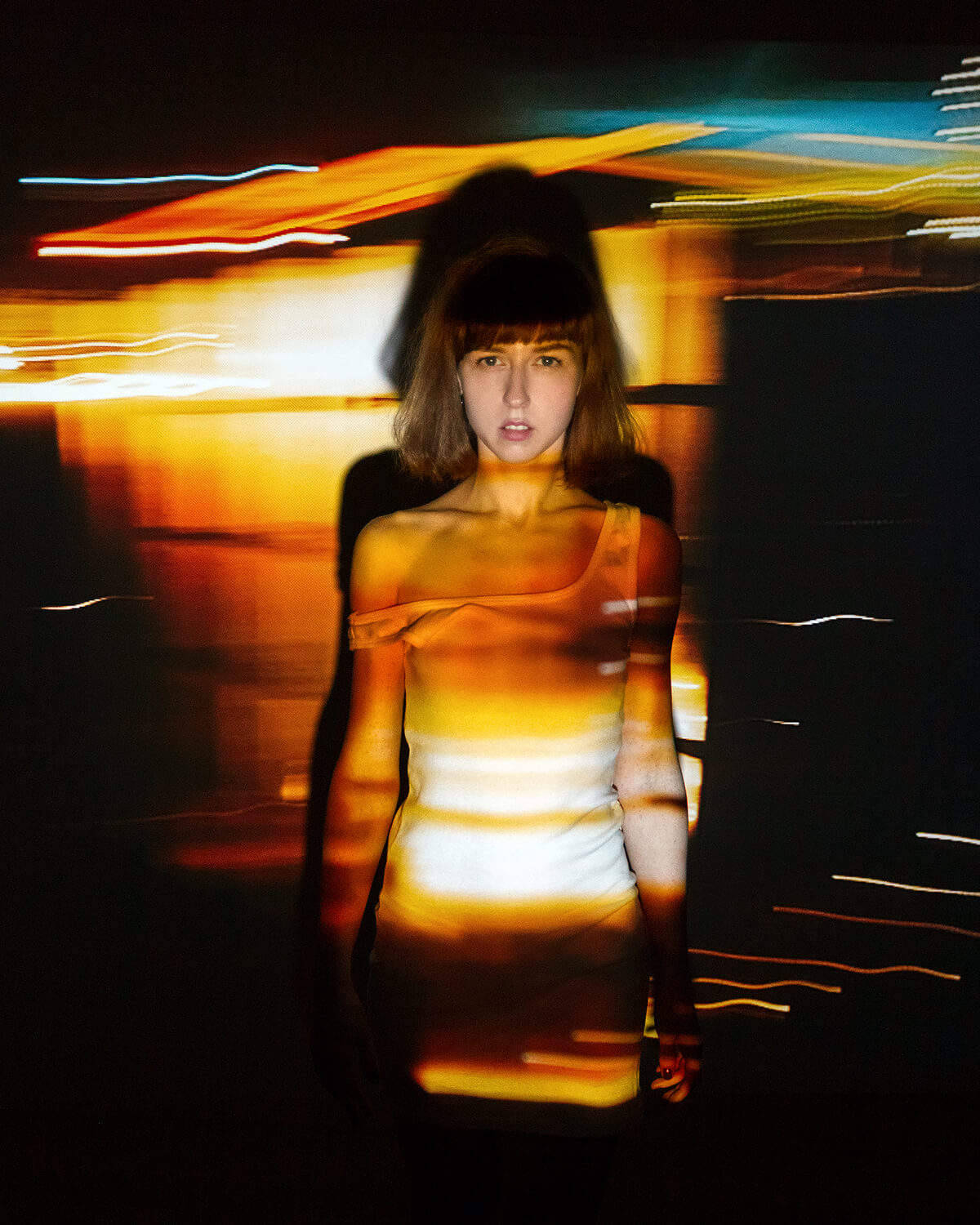 AlexHulko's portfolio on Depositphotos
Depositphotos Turns 10: We Look to the Future of Stock Photography
As the world changes, it's evident that stocks have to march with the hands of time. What's in demand today, and the type of vision photographers execute, is certainly not something that was prioritised a year, or two, or five ago.
There is a need for more personal connection - for clients, photographers, and everyday users. There's no place for visuals that have no cultural or visual impact. Stock photography is, after all, affected by current culture and, in turn, becomes an influencer on culture.
Stock photography aesthetics have come a long way in the past 10 years, and the traditional take has been quickly replaced by whole worlds that certainly look (and feel) a little more authentic and creative. It has become a major driving force of contemporary visual culture with its own milestones, downfalls, celebrations, and, finally, victories.
Special thanks to all our photographers that contributed.