Paul Brouns is a Dutch photographer who found his voice by capturing architecture. The urban landscape is his ideal playground for apprehending rhythm, color and geometrical elements. He is the winner of
AAP Magazine 14 Colors
with his project 'Urban Tapestries'. We asked him a few questions about his life and work.
All About Photo: You studied painting, drawing and photography at the Academy of Fine Arts in Tilburg but in the end why did you choose to pursue a career as a photographer?
Paul Brouns:
At the academy I was introduced to using a camera and ever since I have continued capturing things that caught my attention with my camera. In the 1990's photography was still an analogue medium and as a young aspiring artist I simply did not space for a darkroom to develop and print my work on my own. Therefore I concentrated on painting, drawing and on graphical art, that I created on my very first Apple computer. My work back then was already all about rhythm, colour and geometry. Working on a computer also opened up possibilities to do graphic design, with which I was able to support my young family. After 2000 the quality of digital photography was rapidly improving. Being used to work with Photoshop already I quickly switched to using Canon digital EOS cameras. And although I am still sketching from time to time, photography from that time onwards became more and more important to me.
Your work focuses on architectural photography, did you try any other types of photography? Which one(s)?
I have photographed landscapes (especially when traveling) and, looking out of my studio windows, I occasionally shoot skies and flocks of migrating birds. Sometimes these shots may end up in my architectural compositions, but they did not develop into separate series of work.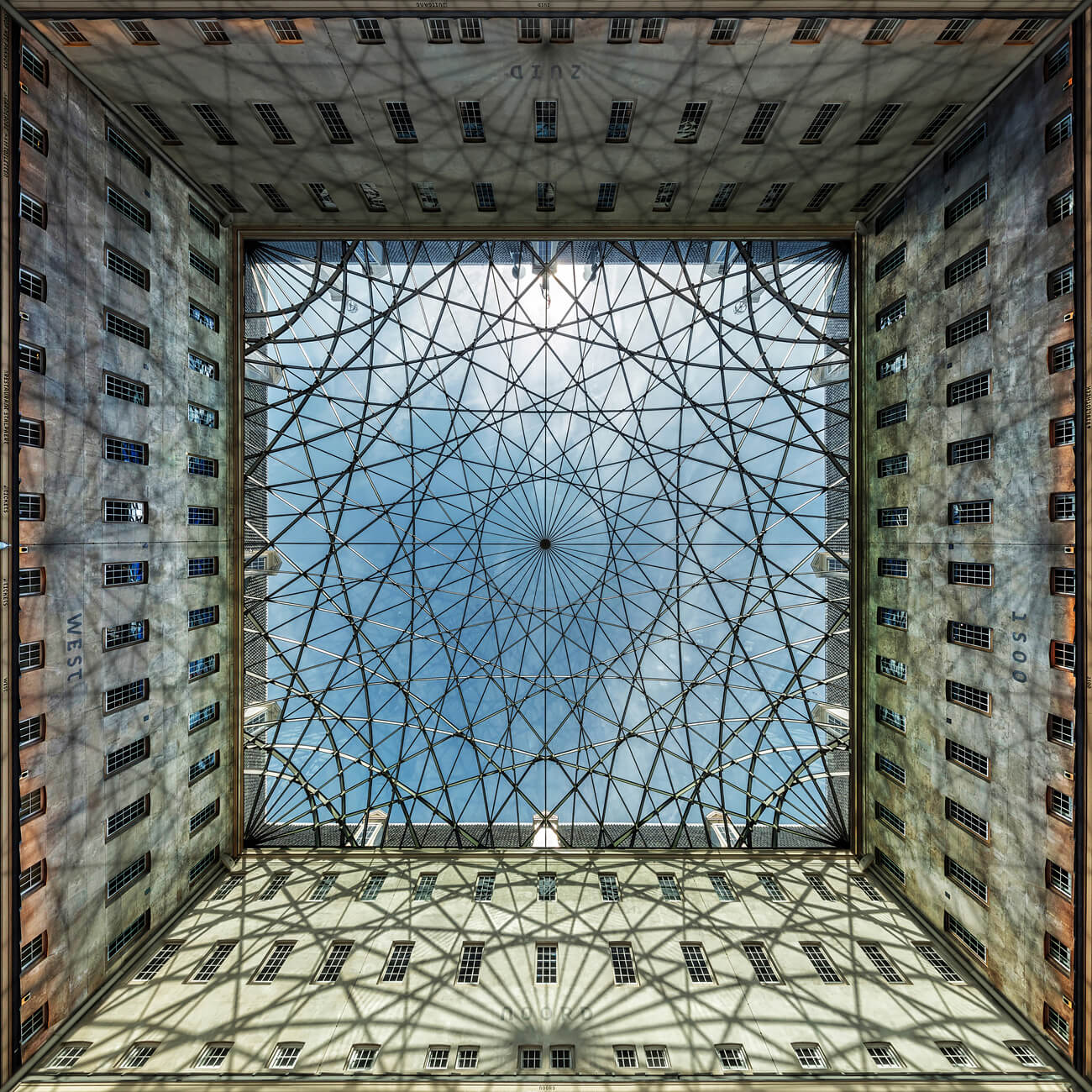 Encompassing Space © Paul Brouns
Do you remember your first shot? What was it?
The very first shots I took, trying out my first camera (an analogue Yashica), involved details of my students room: the table, my fridge, etcetera. One of the first projects at the academy was a series of road surfaces with arrows and lines on the streets. I still remember that back then I framed the perspective lines to end up in one of the corners for the first time.
How did you get to your current artistic practice?
It developed gradually. In the beginning I was just photographing for myself, especially when traveling. Around 2012/2013 I got involved with Instagram and I started selecting and posting some of my work. This act of self-curating helped me to decide in which direction to develop. In time I created quite a collection of architecture images, which won several photography awards and at times also resulting in exhibitions. That is why I decided to take my work a step further and started actively looking for galleries and platforms to display and sell my work.
For this I took part in different international art fairs, among others in Amsterdam, Tokyo and New York and by now my work is being represented and exhibited in several parts of the world.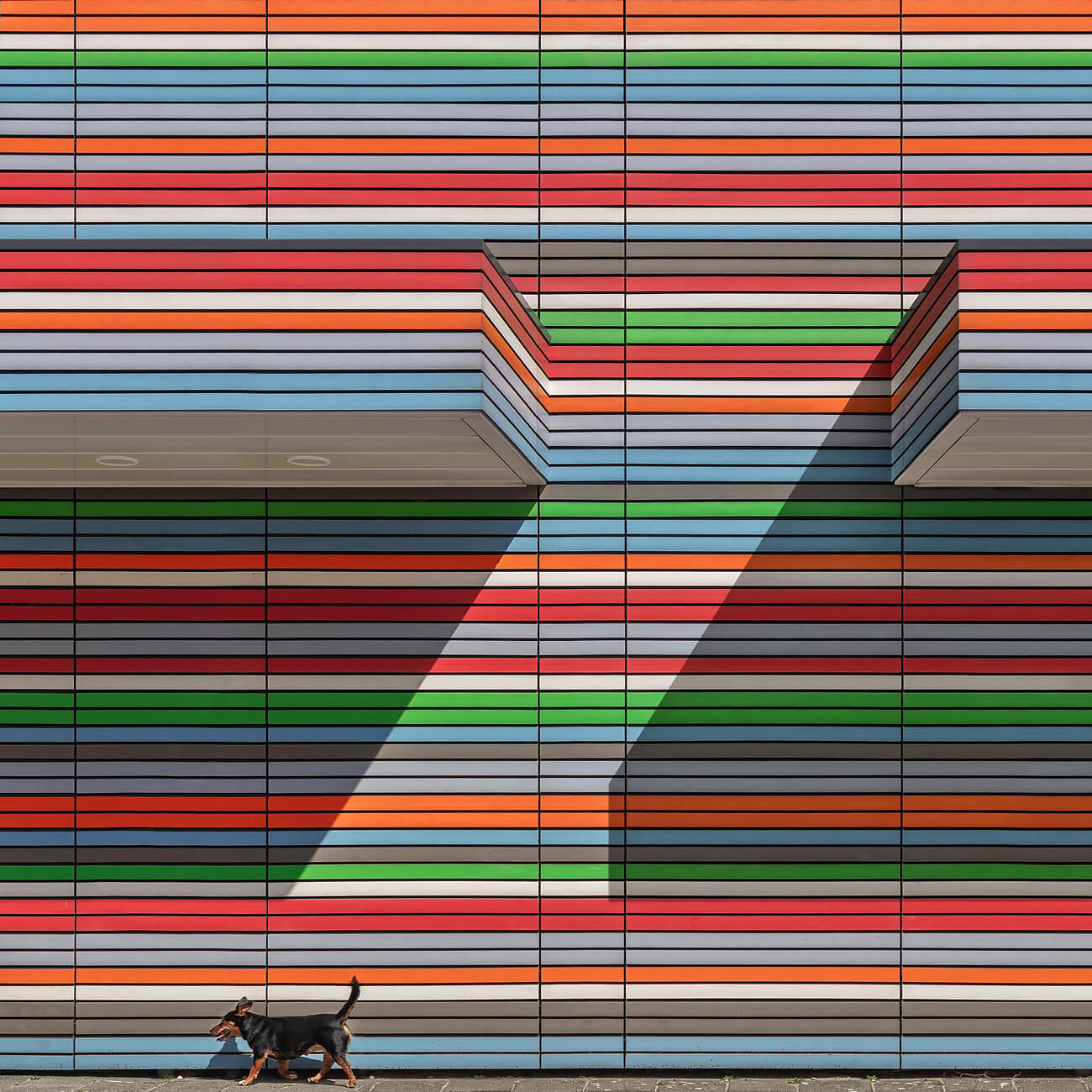 Walking the Line © Paul Brouns
Who or what influenced you?
Having started as a painting artist my first influences were artists like Piet Mondrian, Paul Klee, El Lissitzky and Agnes Martin. I also admire Monet, who in the end of his life made series of returning subjects in many different light variations (the hay stacks, the cathedral façade of Rouen and of course the well-known water lillies). This made me aware of the fact that you can reach new depths by limiting yourself in the choice of subjects. In the field of photography I was particularly influenced by Russian photographer Alexander Rodchenko because of his abstract ways of framing and his dynamic compositions. I also love looking at the superb street observations by Henri Cartier-Bresson and Walker Evans. When I tried to find my way in colour photography I drew a lot of inspiration from a photobook from German movie director Wim Wenders Written in the West. The images in this book were actually location shots throughout the American mainland in preparation for his movie Paris Texas - also a beautiful inspiration for its photography.
What are the key elements in your opinion for a great architectural shot?
The architecture shots I am interested in definitely requires rhythmic, abstract elements like windows or shadows that get hold of my attention. For me a photographic image needs to transcend the everyday reality of the actual building and I try to avoid showing too much of the surrounding location. This is why I am fond of façade shots and crop most of my images very tightly, maybe only revealing a thin strip of sky above or pavement below. Another important element is the use of colour. I love using slightly saturated colours. Sometimes I may use one colour that dominates the entire composition, or it can be a set of two or more repeating colours. But I always try not to over-exaggerate things and stay away from creating a candy shop.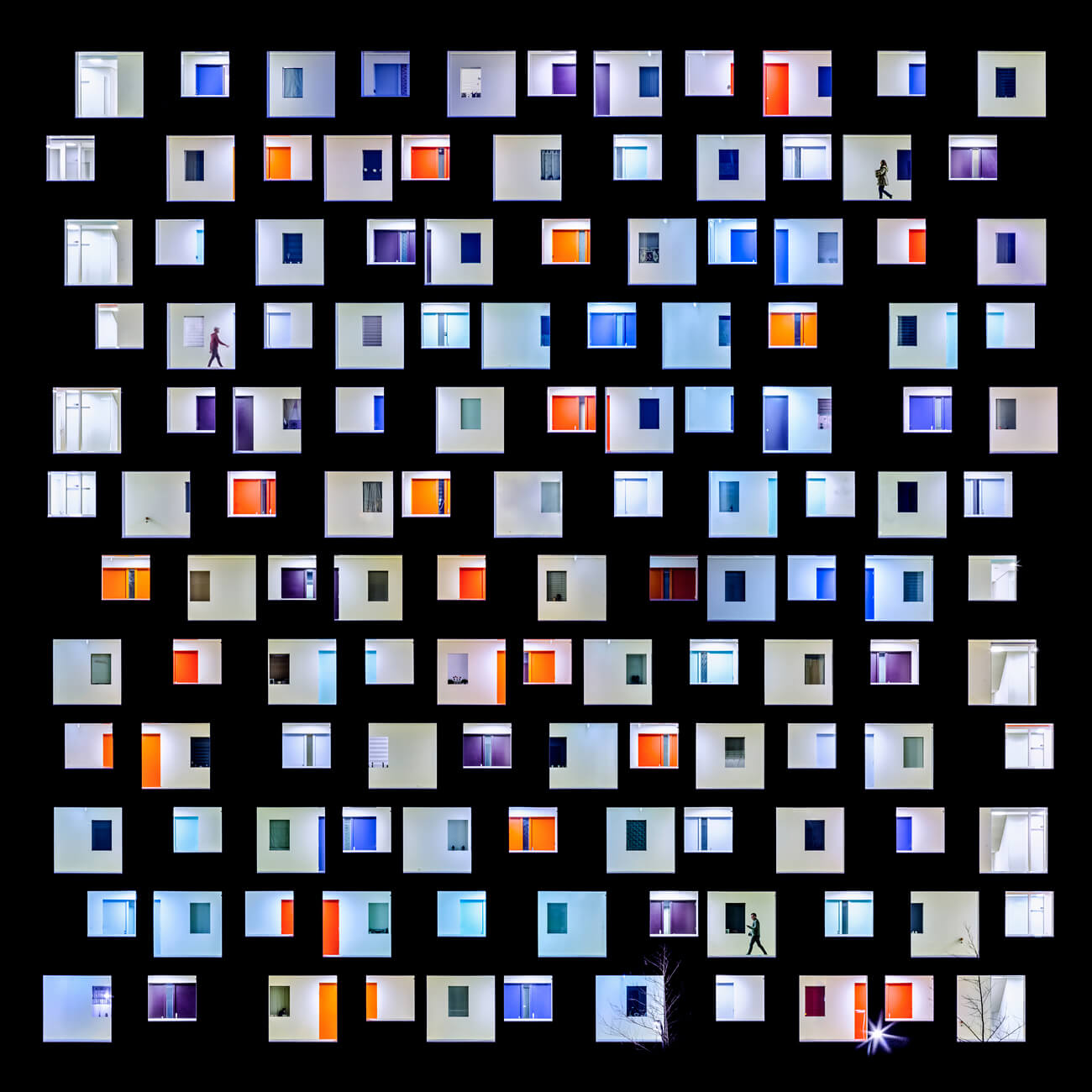 Corridors of Insomnia© Paul Brouns
What details do you believe make the best photographs? How do you go about focusing on them in your work?
Important details in my work are the elements that are repeated all over the image canvas. In my case they are windows, wall surfaces, structures of the materials that are used in a building and staircases. According to me the image works best when all details are very crisp and sharp, like a graphical work by Escher. Therefore I try and keep the lens aperture as small as possible, especially when there is a lot of depth involved, like in my perspective shots. Also I recently bought a tilt-shift lens which enables me to capture façades parallel to the image surface without losing detail information on the top of a building (because of post processing).
Among your works, which one is your favorite? Why?
Afterglow - the work that was also featured at the colour edition of AAP Magazine definitely is among my personal favorites. I took it at the end of a day just before sunset. Because the sun was already pretty low, the windows of the opposite building were reflected onto the red façade. I was even more lucky because my son was with me (I took him on the back of my bicycle) and he happened to wear a red winterjacket. So I asked him to pose just in the single spec of light that was reflected at his height. Because of all the red you barely notice him, but the it is just enough. It is a moment of joy to be able to recognise and catch such an opportunity. Because of this, that image is very dear to me.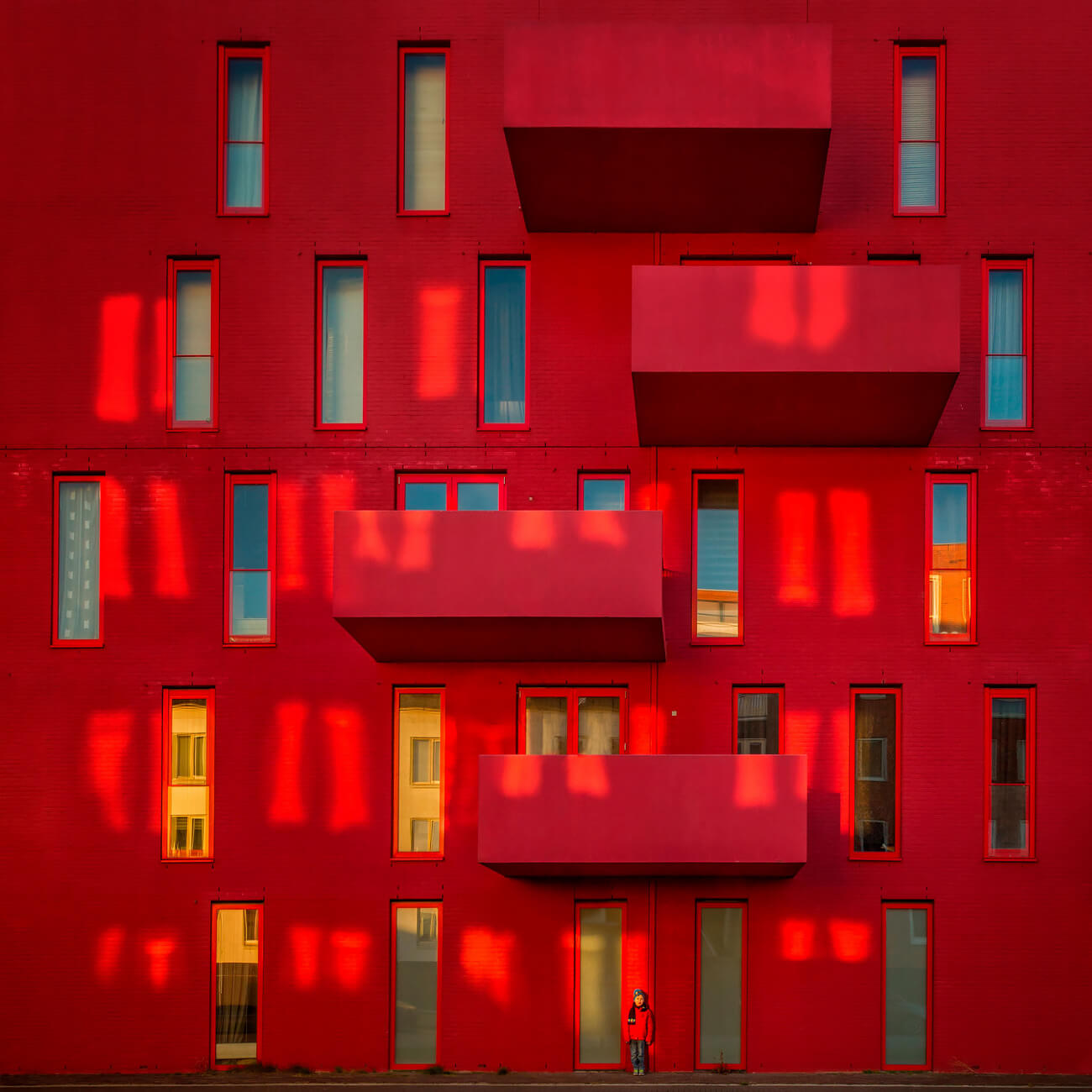 What makes a good picture stand out from the average?
To me there is no formula for making a picture stand out. Sometimes it is given by the moment of the day, like in Afterglow. In any case I always try to be aware of everything that is happening: the sunlight, a window that may open or a flock of birds flying by, reflected in the windows. But still there is no guarantee that catching a certain moment turns out to be still magical when looking back at it in your computer later on. Sometimes you need to find the right post processing approach. You may need to crop out or digitally remove disturbing elements, find the right balance between shadow and light. In some images it helps to get rid of very dark shadows in your composition, whereas in other images you may need to accentuate the strong contrast. I also notice that for some images I need more time to find the right approach. When I look back at a series of shots I took a few years ago, I may all of a sudden feel intrigued by an image that at the time was not that interesting.
How do you educate yourself to take better photos?
The main thing I learned throughout the years is to try and be your own severest critic. What helps me is to make selections of my work and take out more and more images until you have a series of shots that really give you a good feeling. Then I try and analyse why some images stand out and others are okay but for some reason do not make me feel that excited. It also helps to look at this way at other people's work. Try and pick out your favourite shots of someone you follow on Instagram and try and figure out why you feel that way. This awareness of quality in the end can only result in better photos, simply because you accumulate experience of taking pictures and being able judge them afterwards.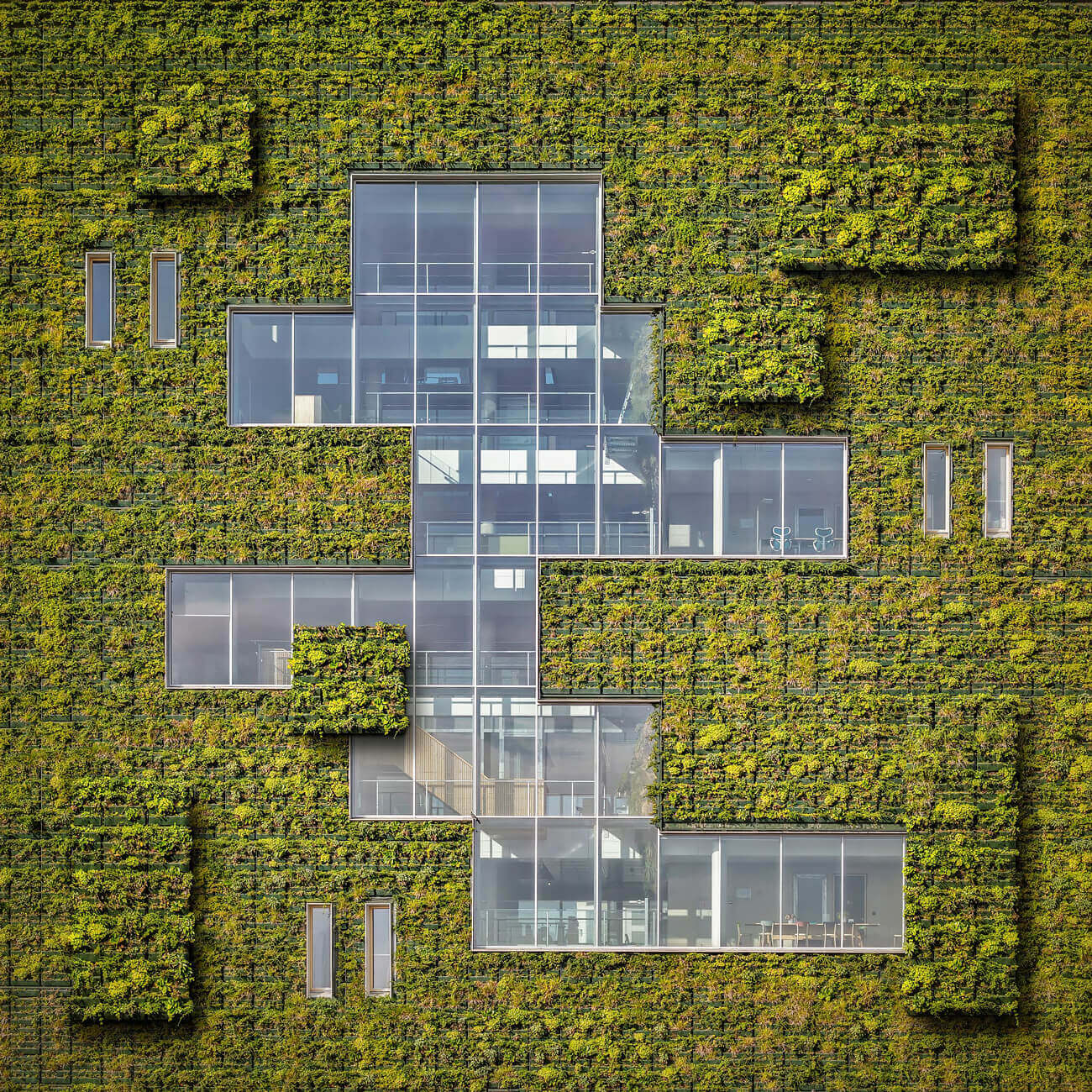 Fields of Green © Paul Brouns
Why do you work exclusively in color?
Working with colour in photography is similar to the magic moment of applying and combining colour onto a canvas. When I am out taking photos most of the time the particular colours of a subject invite me to capture it, so to me it is a logical choice to work with those colours rather than to remove them.
What equipment do you use?
My current camera body is a Canon EOS 5DS (full frame / 50 MP) and my main lenses are:
- Canon EF24-105mm f/4L IS USM
- Canon EF70-200mm f/2.8L IS II USM
- Canon TS-E24mm f/3.5L II
- Irix 11mm f/4
For post processing I work with Adobe Bridge and Photoshop on an Apple MacBook Pro with an Eizo calibrated screen.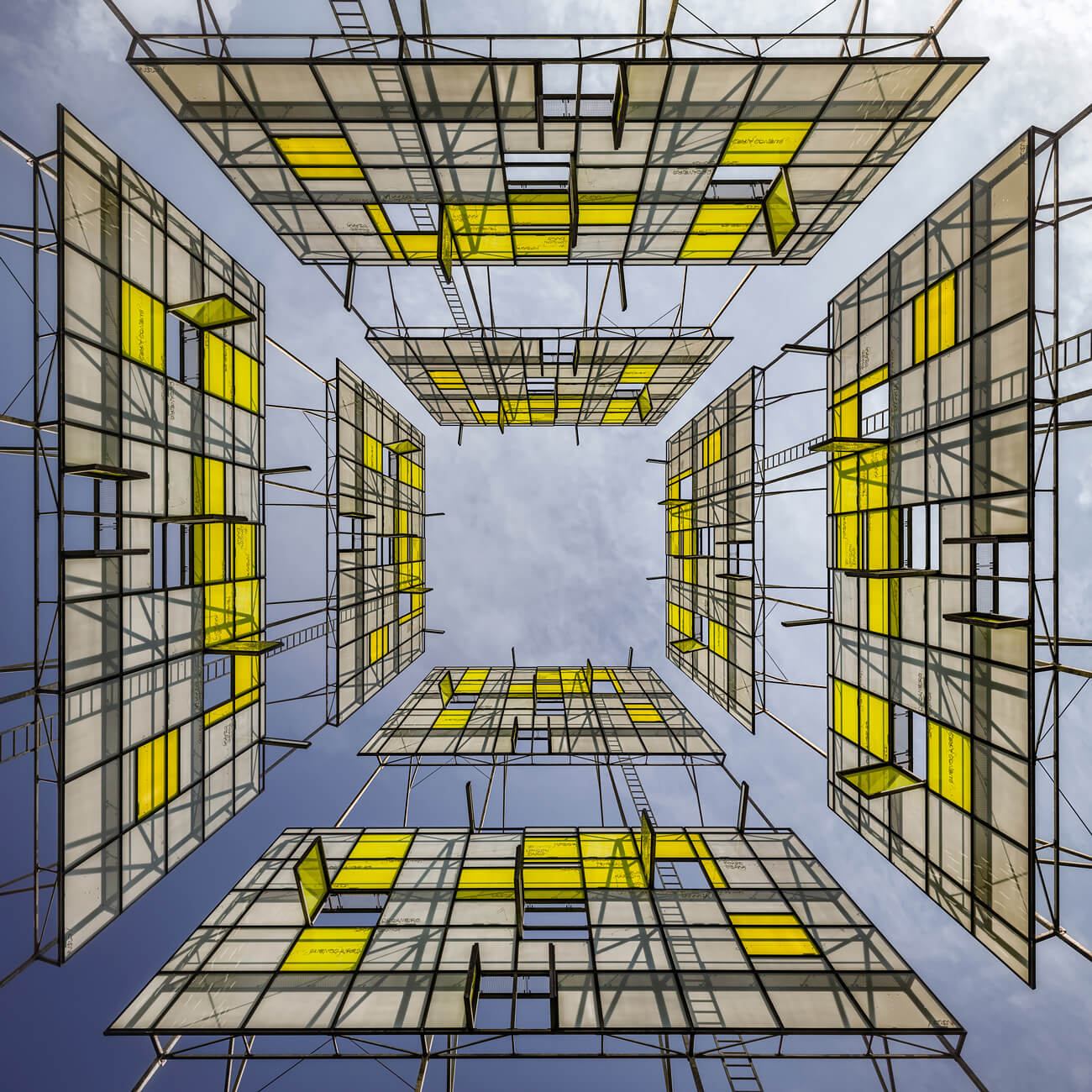 Invitation to Openness © Paul Brouns
Which techniques and materials do you prefer?
Usually I print my work in three basic sizes. I prefer to sell my prints of my work mounted behind plexiglass and on a dibond backpanel - also known as Diasec. Another technique I like is Chromaluxe, which is a dye-sublimation on a sheet of coated Aluminum. Both techniques provide durable colours and very beautiful clarity - especially when choosing glossy finishes.
Do you spend a lot of time editing your work?
Yes, but that depends on the image and on my specific ideas. Some images only require basic colour correction and perhaps a bit of lens/perspective correction to be visually satisfying. But very often my photography sparks my imagination to do more extensive creative edits, combining multiple images into a new reality, but always with respect to the original architectural design. Sometimes the result can look quite surreal. This is a freedom that feels very natural to me with my origin in painting and graphic design.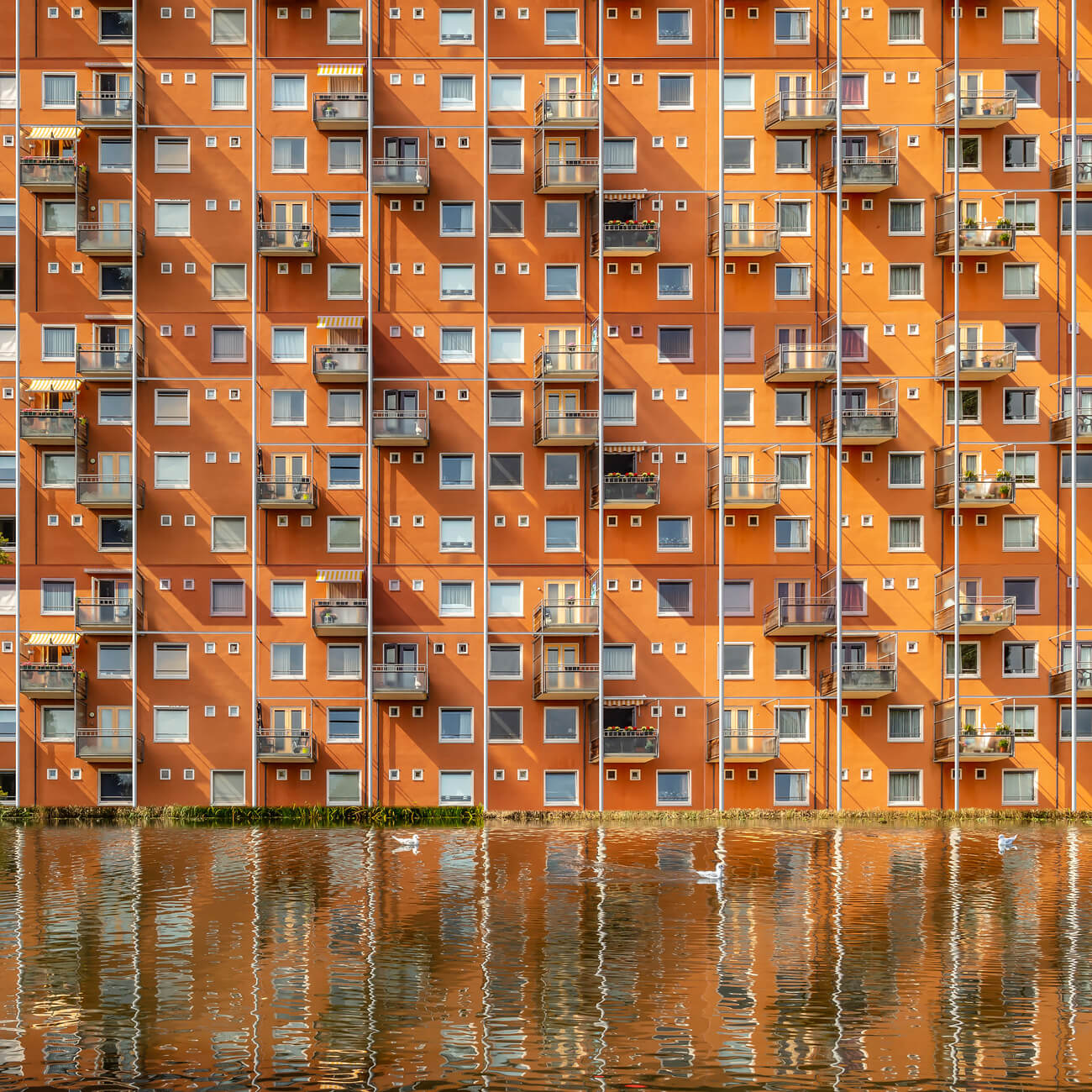 Musing Dream © Paul Brouns
How would you describe your photography style?
That is complicated question, but let me give it a try: on one side I am aware that my work evolved from abstract geometrical art of the 20th century, but using photographic material it also has aspects of realistic street observations and all of this also with an inclination towards the surreal. The binding ingredients in all of this are rhythm, colour and personal fascination with the surrounding world.
What was the best piece of advice you were given starting out?
A teacher at the academy told it to me very poignantly once: Just cultivate your kicks!
What advice would you give someone who would like to become a photographer today?
Try out everything you can think of in photography and allow yourself the time to discover your own personal voice that tells you which way to go and at times don't be afraid to be strict to yourself. Look at your portfolio like a garden and try to remove the weeds to become more convincing to yourself (and others).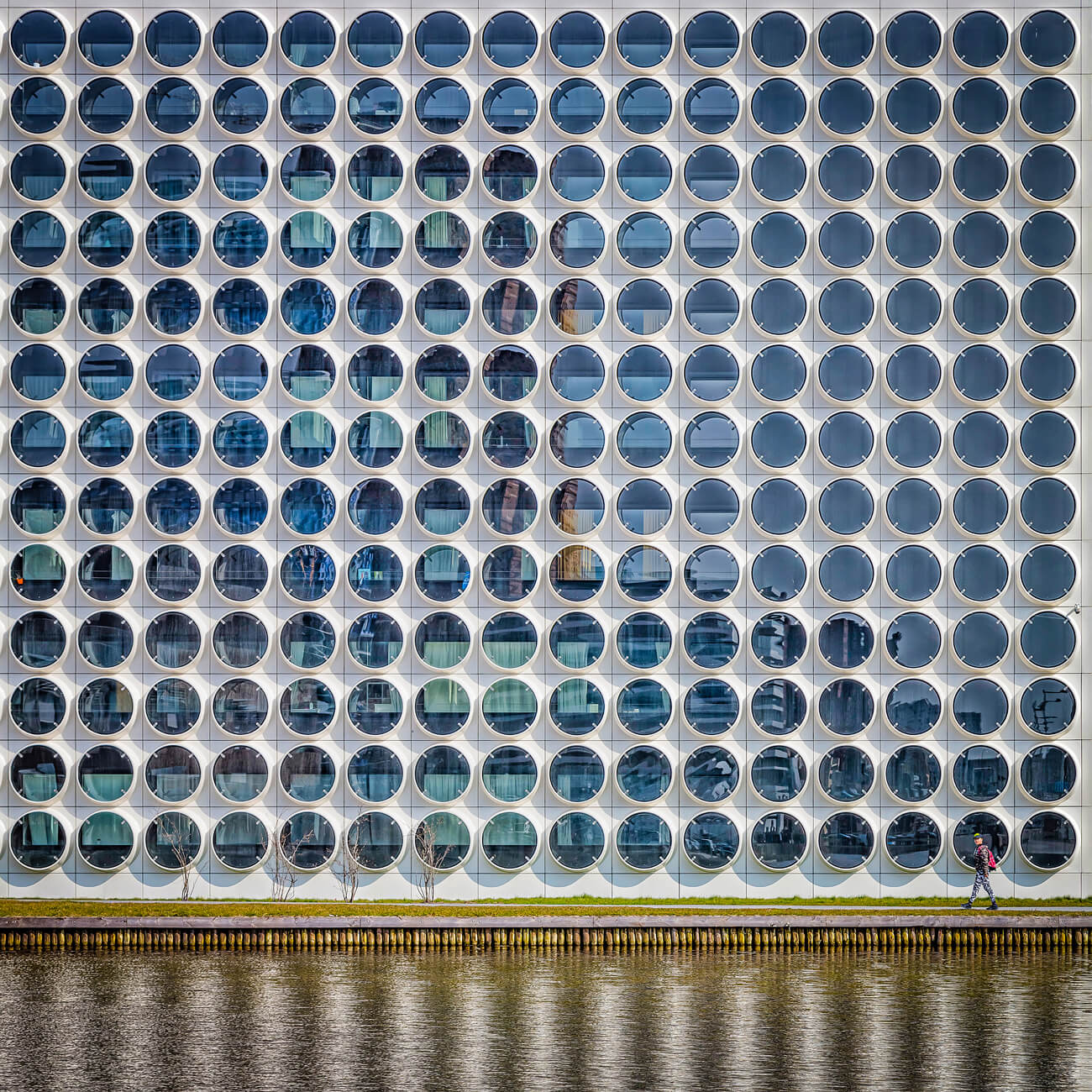 Retinal Mirage © Paul Brouns
What mistake should a young photographer avoid?
I would like to tell them this: It is okay to be inspired by what you see others do on Instagram, but please avoid the clichés. Stay away from the same jokes, poses and tricks that many people imitate from one another in all of the same locations. If you like to do something, try and find ways to take it to the next level that makes your work truly unique.
What are your upcoming projects?
Because of the current travel limitations I am mostly working on edits of my photography in my image archive. For instance there is this ongoing series Fire Escapism, featuring New York fire escapes, shot just before the pandemic outbreak. Also I am exchanging ideas with a befriended musician and composer, so that in time might result into an exciting cooperation. For the rest I am looking forward to see the end of the lockdown so I can visit some new locations again.
If you weren't a Photographer, what would you be doing?
I would definitely find some other creative visual outlet. Perhaps I would start creating reliefs of found materials or return to painting.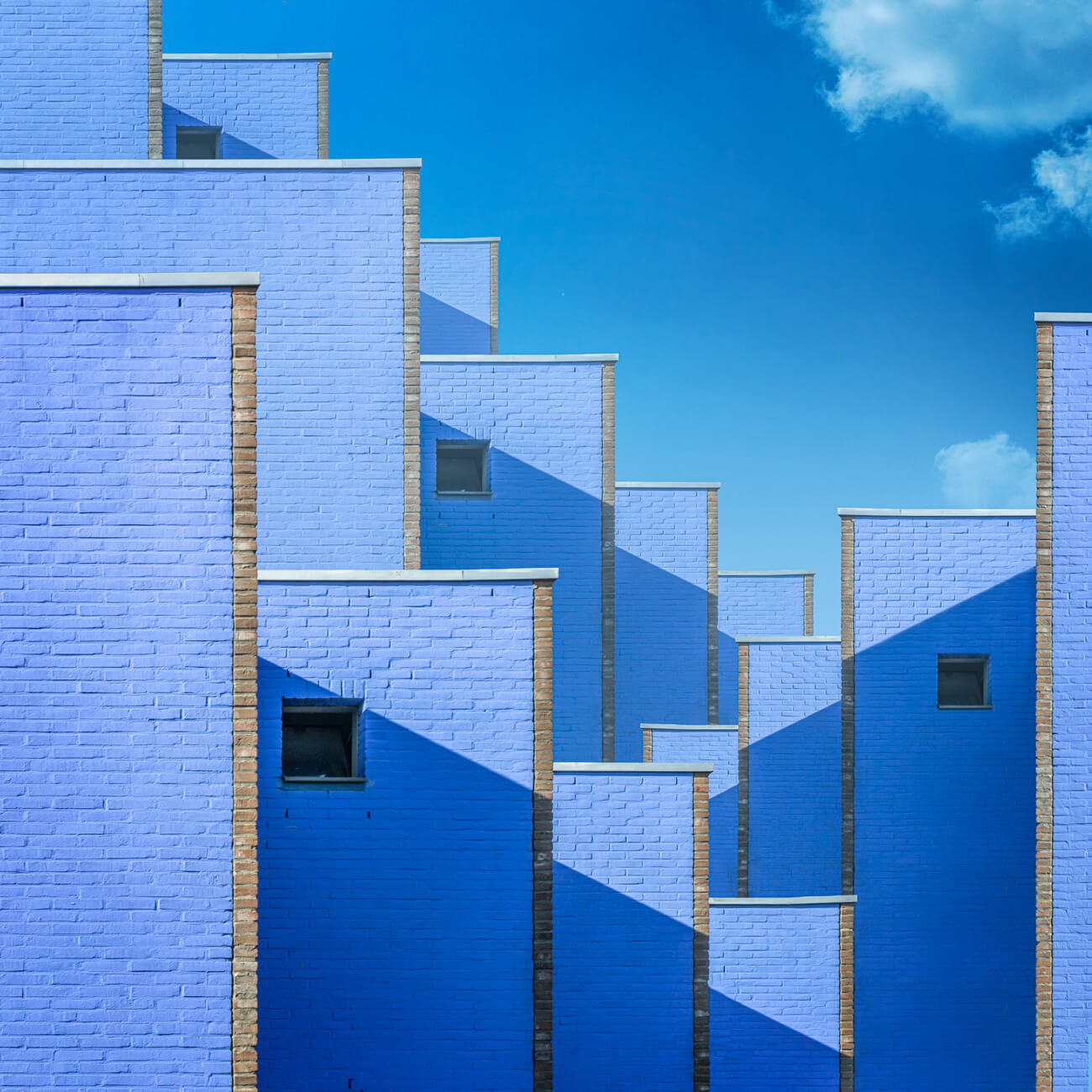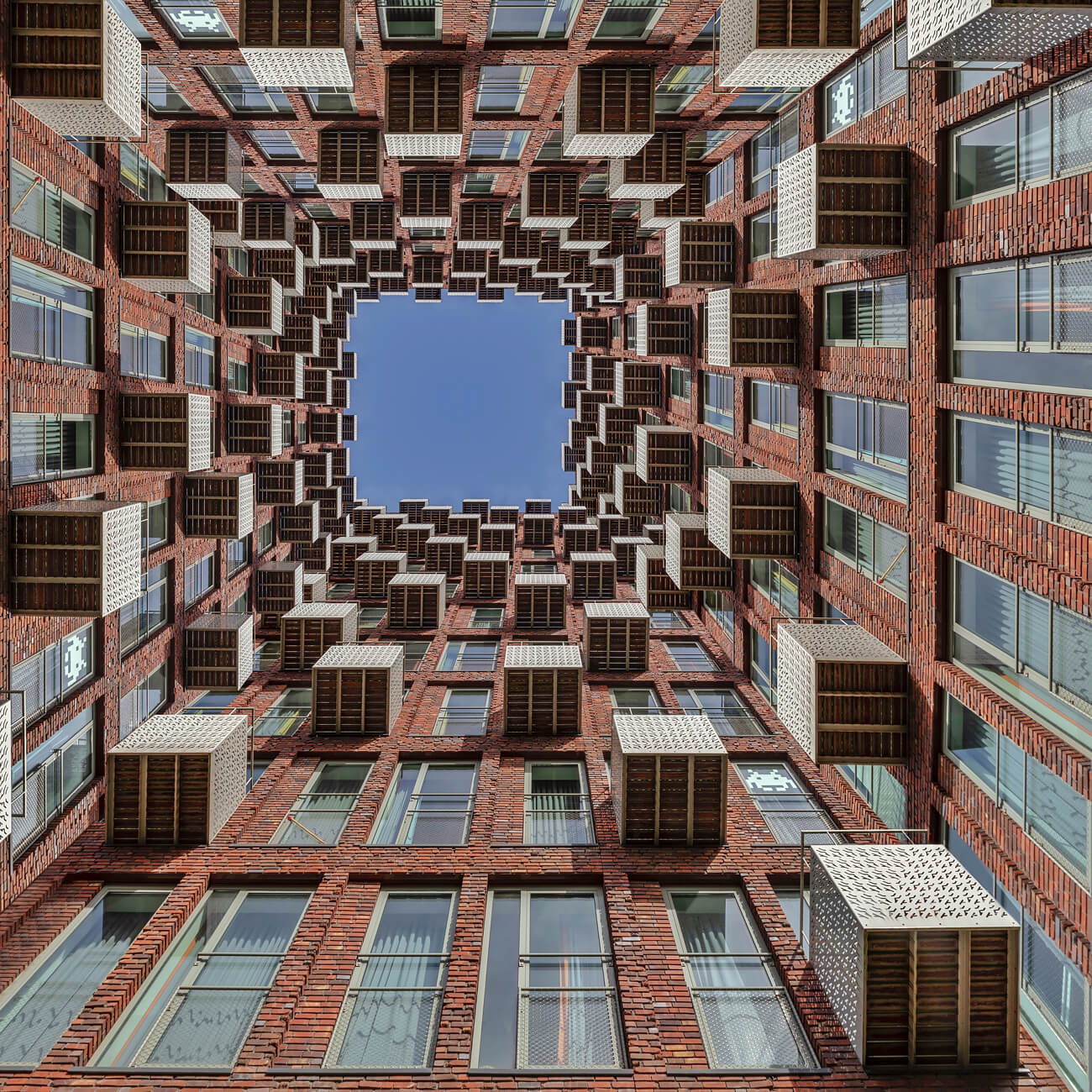 Space Assimilation © Paul Brouns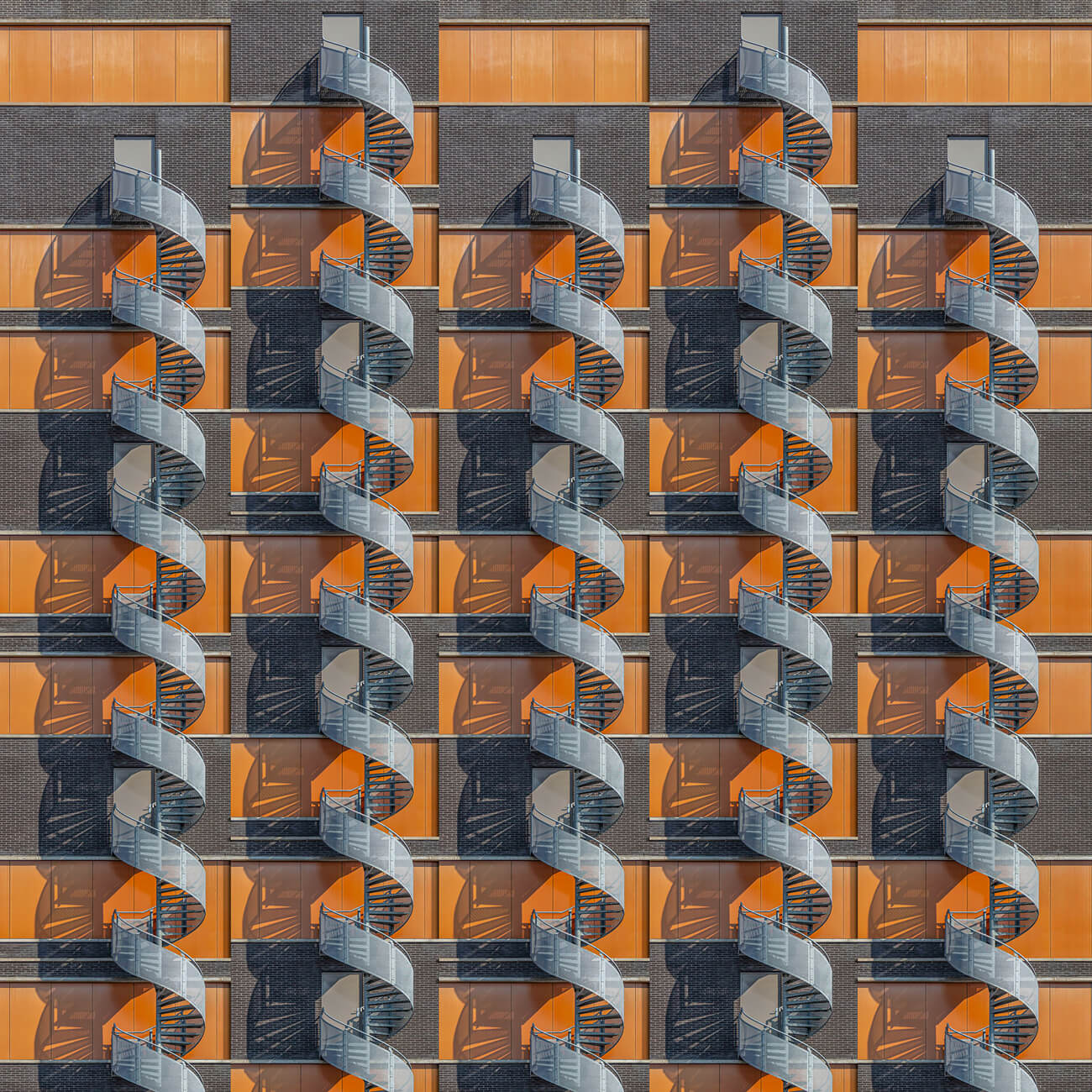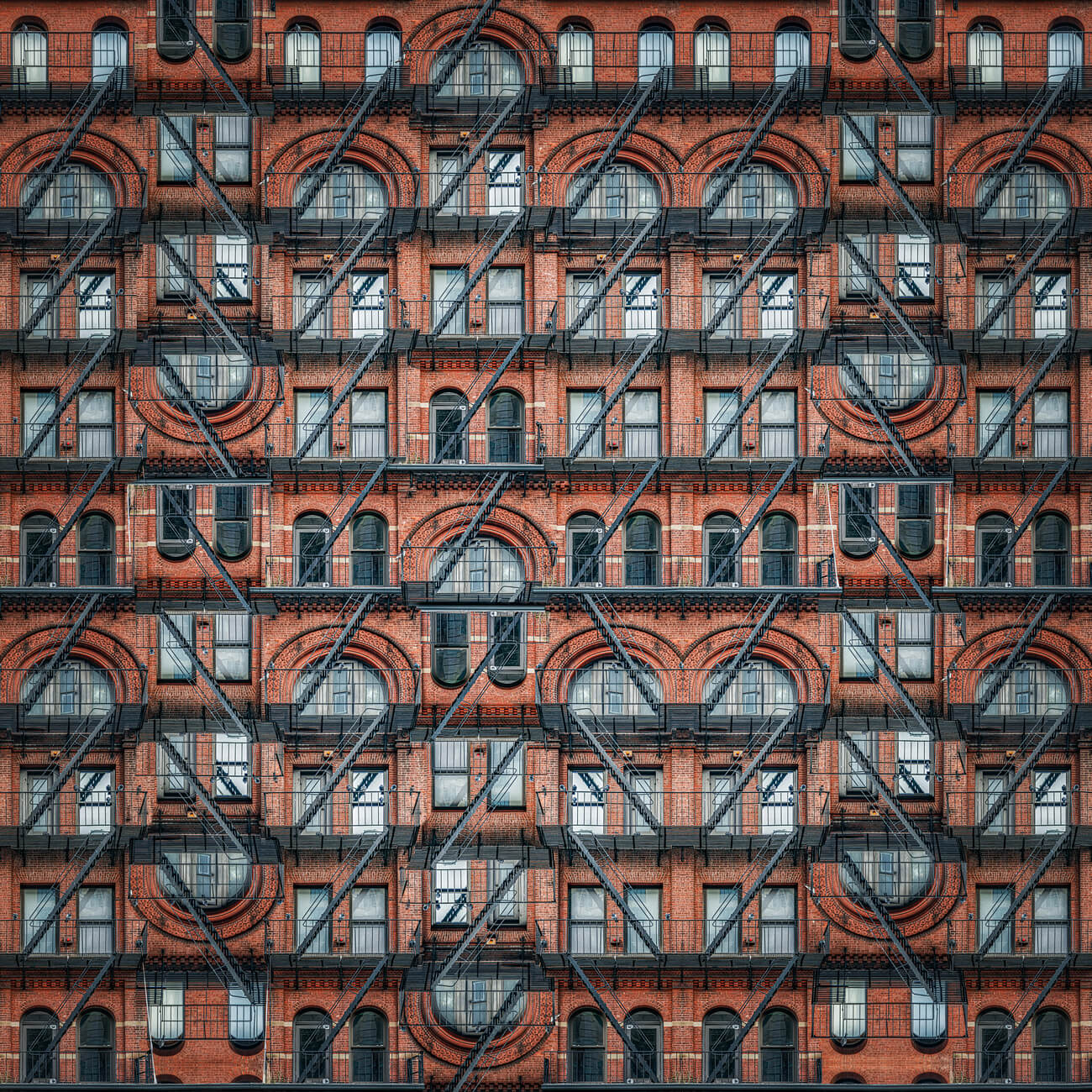 Fire Escapism III © Paul Brouns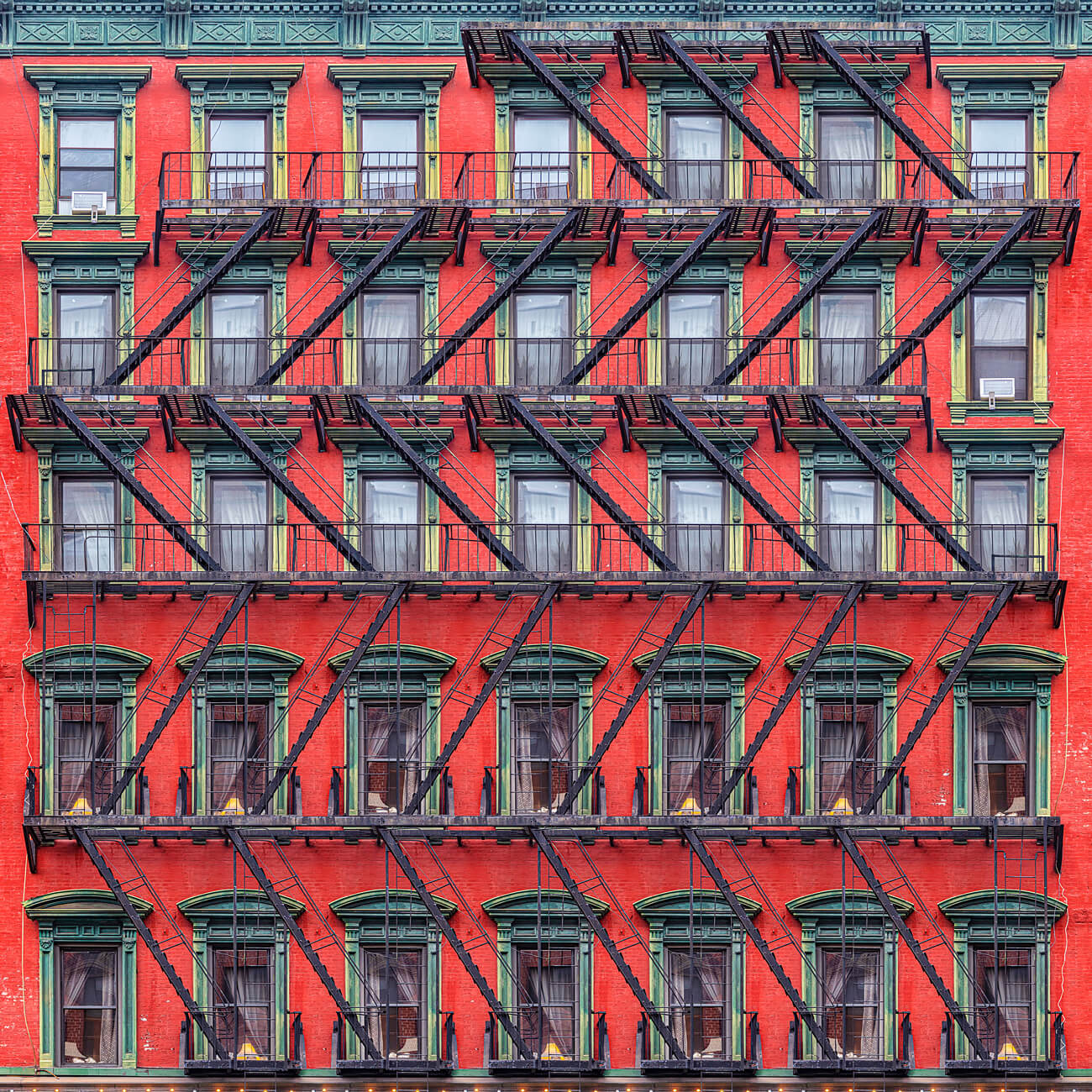 Fire Escapism IV© Paul Brouns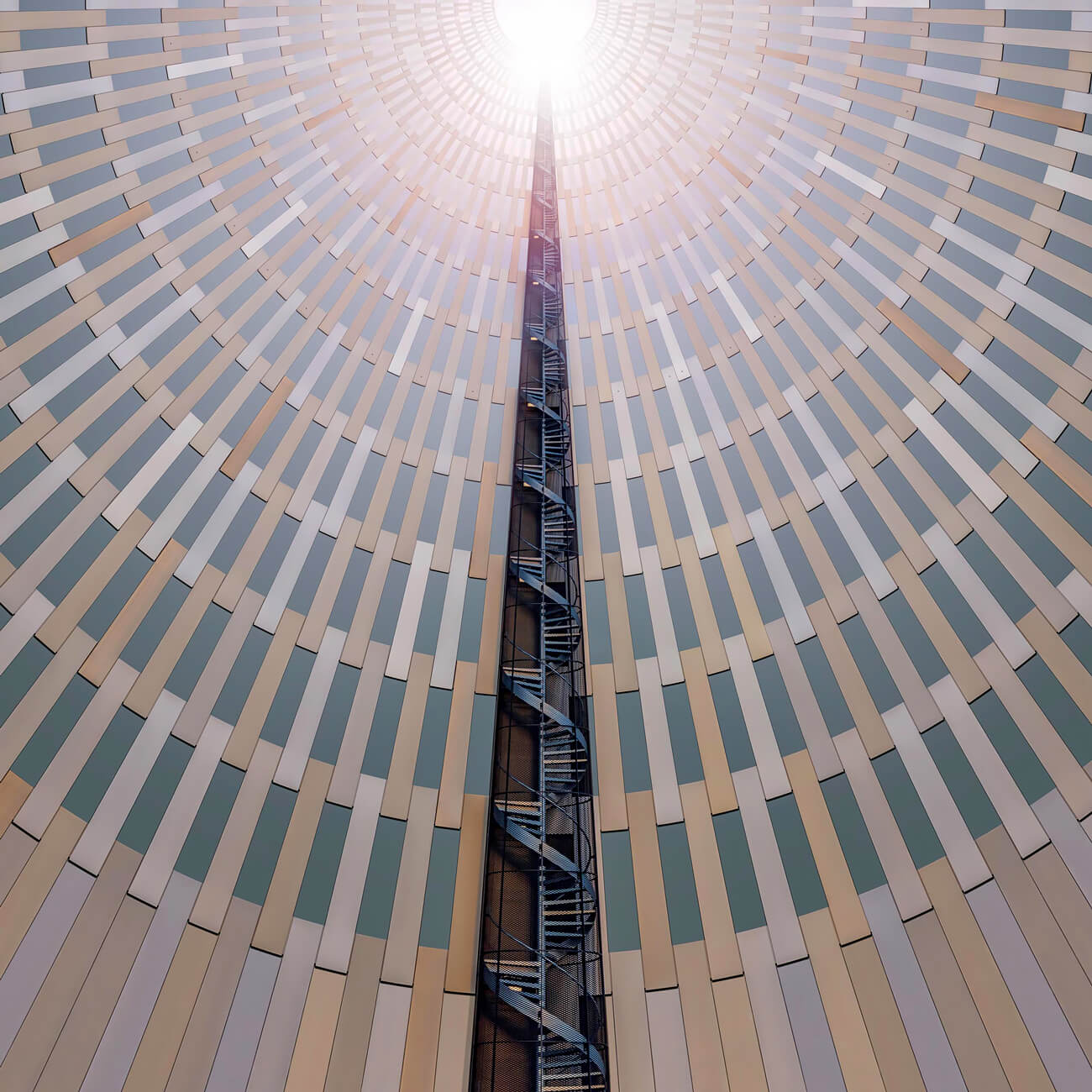 Stairway to Heaven © Paul Brouns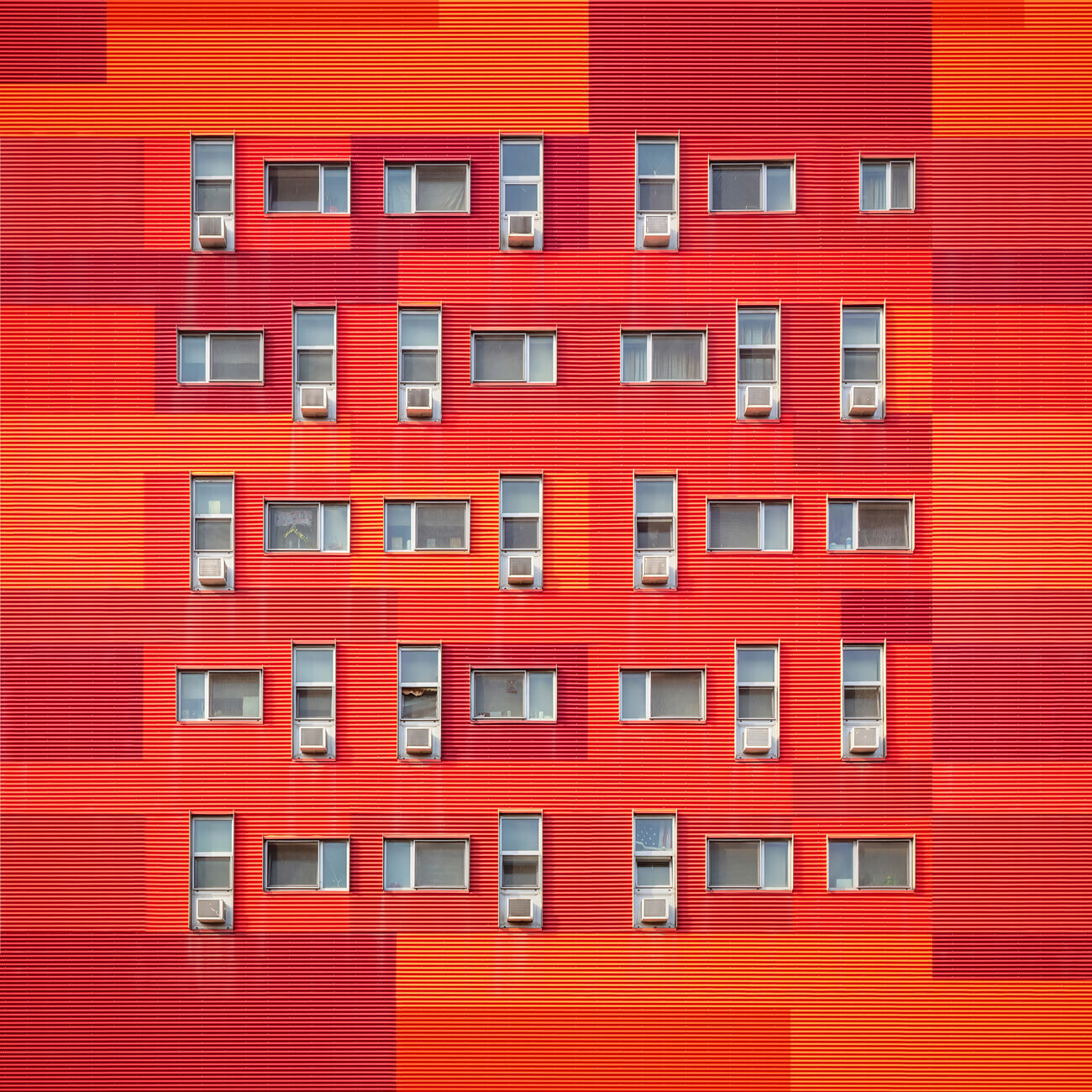 Tetris Lemonade © Paul Brouns
Paul Brouns' Website
Paul Brouns on Instagram
Paul Brouns on Saachi Art
All about Paul Brouns