We are proud to announce the winners of the 2020 Monochrome Awards!
Ksystof Mozyro (United Kingdom) has been announced as the overall winner of the professional category, winning the title of Monochrome Photographer of the Year 2020 and earning $2000 prize money. His winning image, entitled Opponents, documents a both significant and emotional situation during the BLM protests.
In the amateur category, Bulgarian photographer
Svetlin Yosifov
was announced as the Monochrome Discovery of the Year 2020, receiving $1000 in prize money for his winning image, Portrait Woman Mursi from the isolated Omo valley in Southern Ethiopia.
In 2020, we received 7,096 submissions from 91 different countries. Our jury included: Alessandro Zanoni, Christina Dim, Vassilis Tangoulis, Olga Zavershinskaya, Pedro Dimitrow, Ying Yin, Márton Mogyorósy, Henri Prestes, Clement Merouani and Petra Leary.
The Monochrome Photography Awards conducts an annual competition for Professional and Amateur photographers. Our mission is to celebrate monochrome visions and discover the most phenomenal photographers from around the world.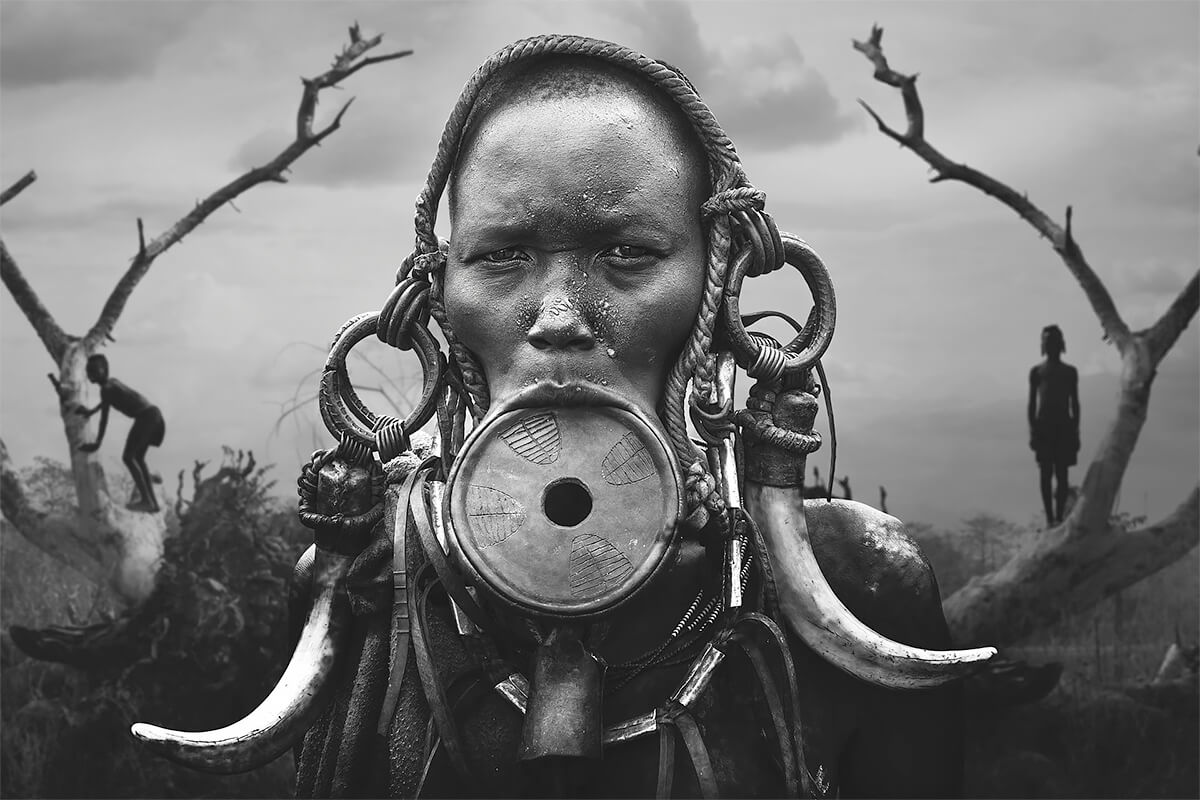 Portrait Woman Mursi © Svetlin Yosifov, Monochrome Discovery of the Year 2020 - Amateur