We're delighted to reveal the names of the 25 talented photographers who won
AAP Magazine #13: Shapes
.
For this 13th edition of AAP Magazine, we were looking for submissions of works of art that explore composition and form as a fundamental aspect of the photographic aesthetic, be it pure visual formalism or in support of a thematic objective.
We chose twenty-five photographers (from 11 different countries) for their different approach to the idea of Shapes. Their work is diverse: documentary, architecture, nudes, still life, abstractions... and use different techniques & perspectives but each one showcases a unique point of view.
Selecting the winners was certainly not an easy task, but in the end we hope you will all enjoy this collection of photographs.
The Winner of AAP Magazine 13 Shapes is JP Terlizzi with his project The Good Dishes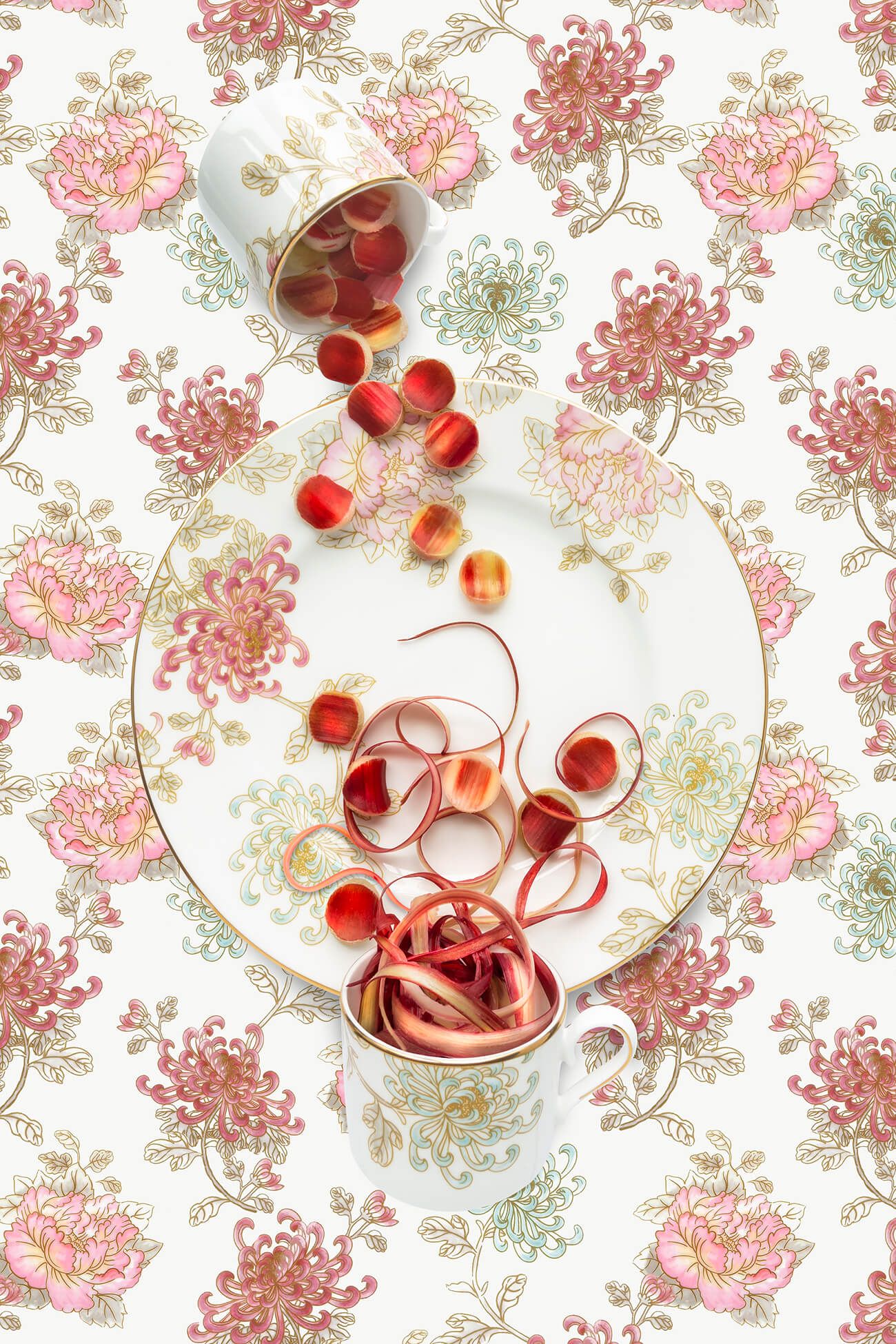 Marchesa Camellia with Rhubarb © JP Terlizzi
JP Terlizzi's Website
JP Terlizzi on Instagram
All About JP Terlizzi
The Second Place Winner is Wendel Wirth (USA) with her series This is the Place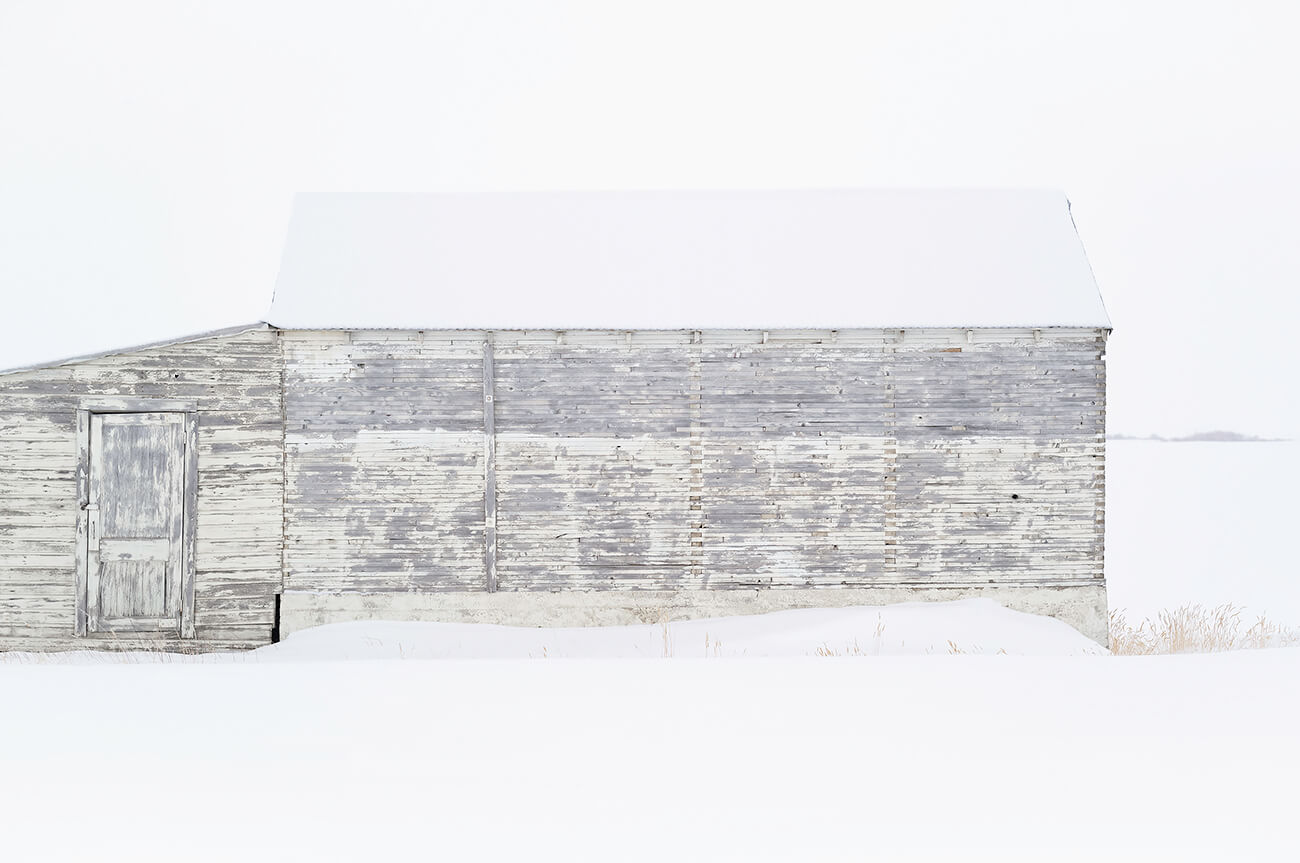 Wood III, In the winter months, the muted horizon parades elemental forms; barns and grain elevators, cow houses, cowsheds, granges as they have been called.
Wendel Wirth's Website
Wendel Wirth on Instagram
The Third Place Winner is Klaus Lenzen (Belgium) with his series Architecture Minimal
Architecture minimal I, The photo shows the contours of a cooking plant, seen in Duisburg in the Ruhr area in the western part of Germany
Klaus Lenzen's Website
Klaus Lenzen on Instagram
All About Klaus Lenzen
Merit Gallery
Maureen Ruddy Burkhart (USA)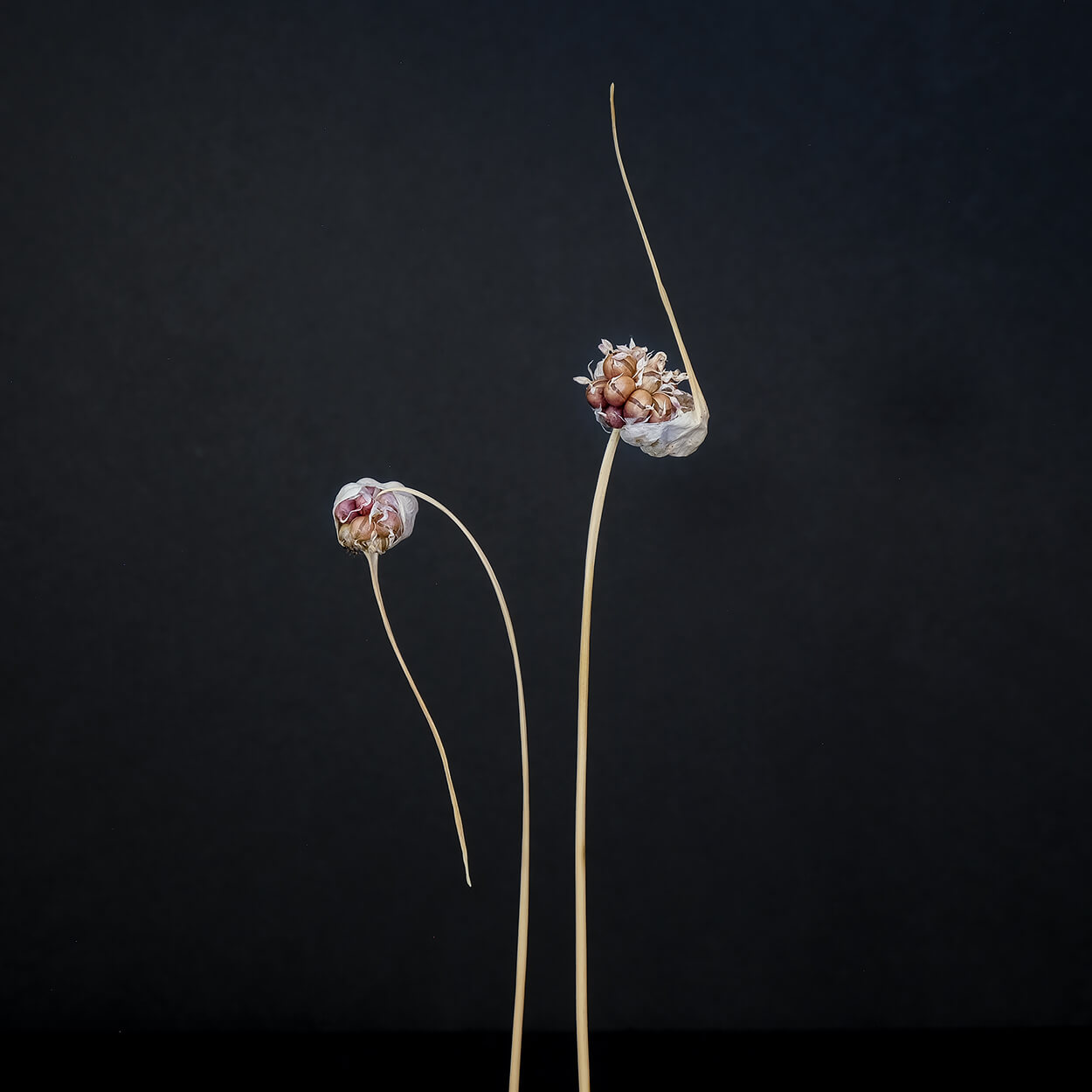 Allium Study #8, From my series: Allium Study, wild onions and garlic gathered from my walks during lockdown
Maureen Ruddy Burkhart's Website
Maureen Ruddy Burkhart on Instagram
All About Maureen Ruddy Burkhart
Zak van Biljon (Switzerland)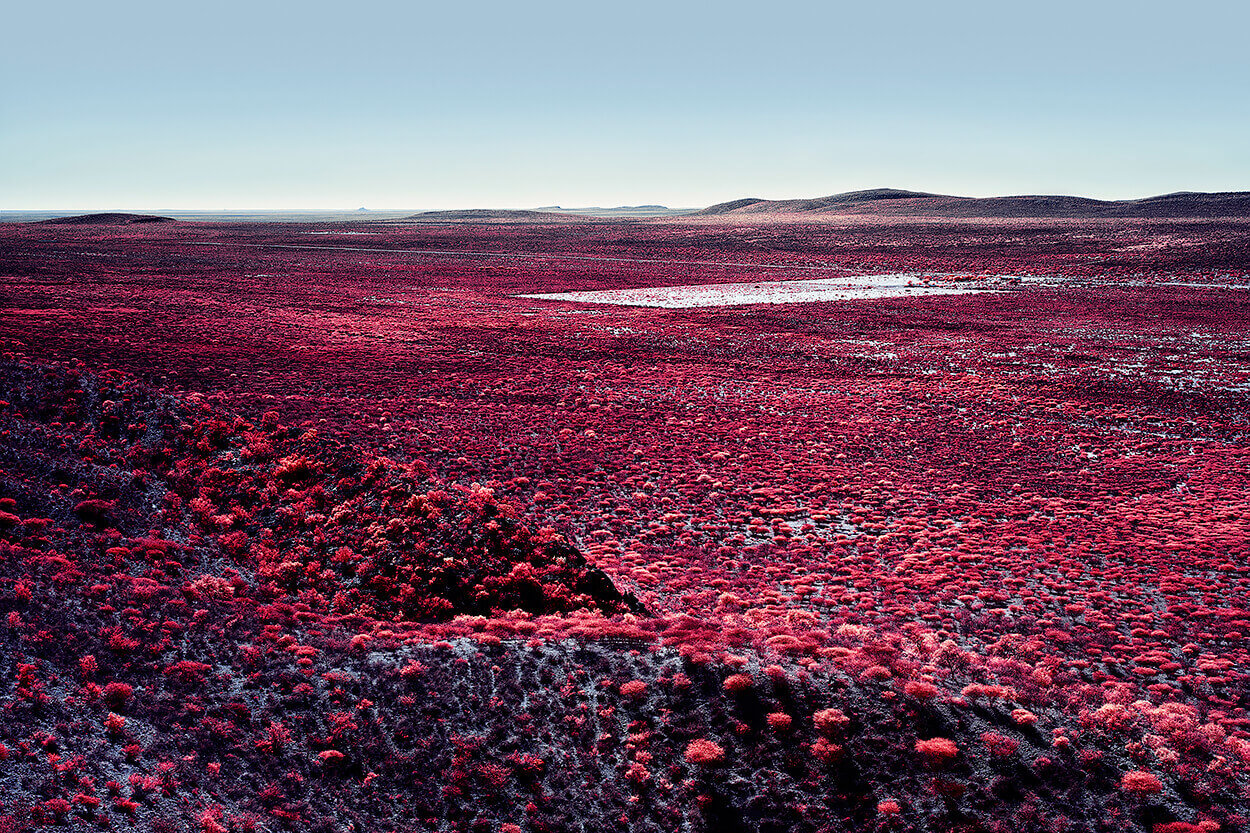 Kalakwa 5, Color Infrared image – Namibia from the series Modernising Nature
Zak van Biljon's Website
Zak van Biljon on Instagram
Hyun De Grande (Belgium)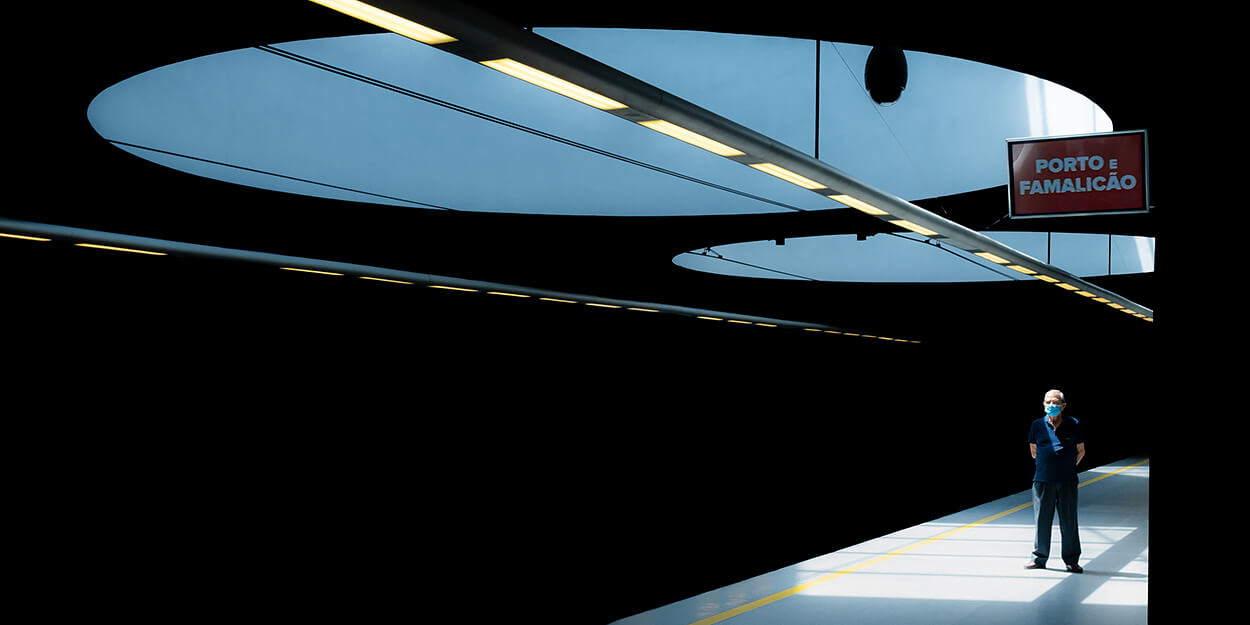 Attendre dans l'espace de rien © Hyun De Grande
Hyun De Grande's Website
Hyun De Grande on Instagram
All About Hyun De Grande
Hans Wichmann (Germany)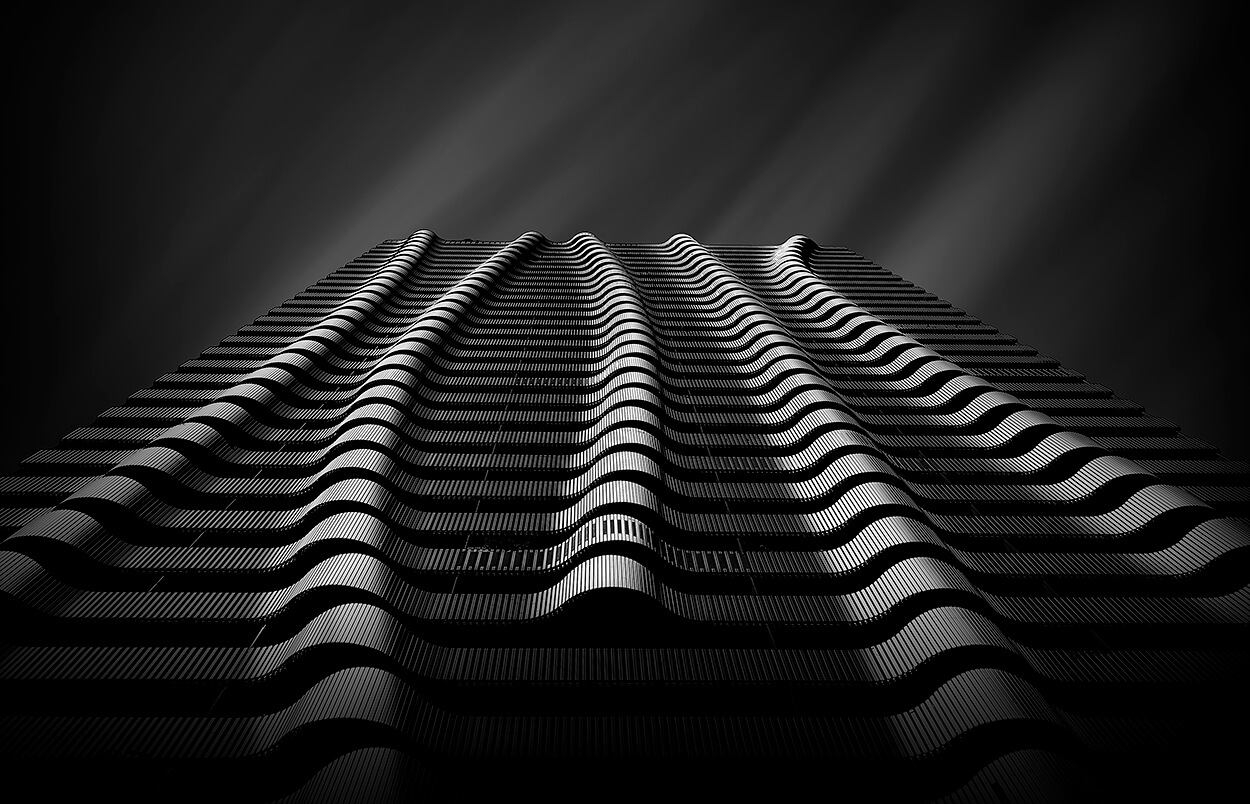 City Waves, Skyscraper in Vienna / Austria. Photographed upwards with light from the side. Edited with hard contrasts in Photoshop. The sky was photographed separately and then inserted.
Hans Wichmann's Website
Steven Raskin (USA)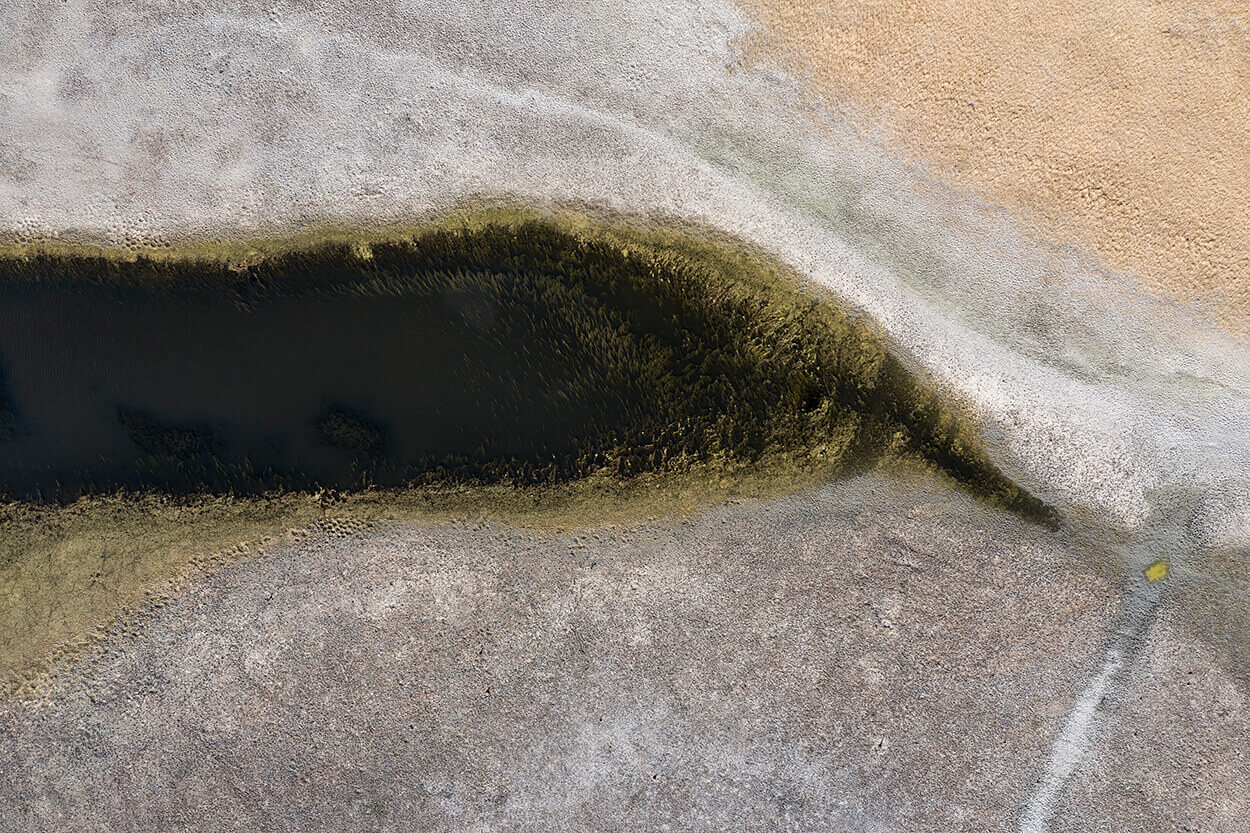 Eye on the Prize from the Hover series © Steven Raskin
Steven Raskin 's Website
Fabrizio Spucches (Italy)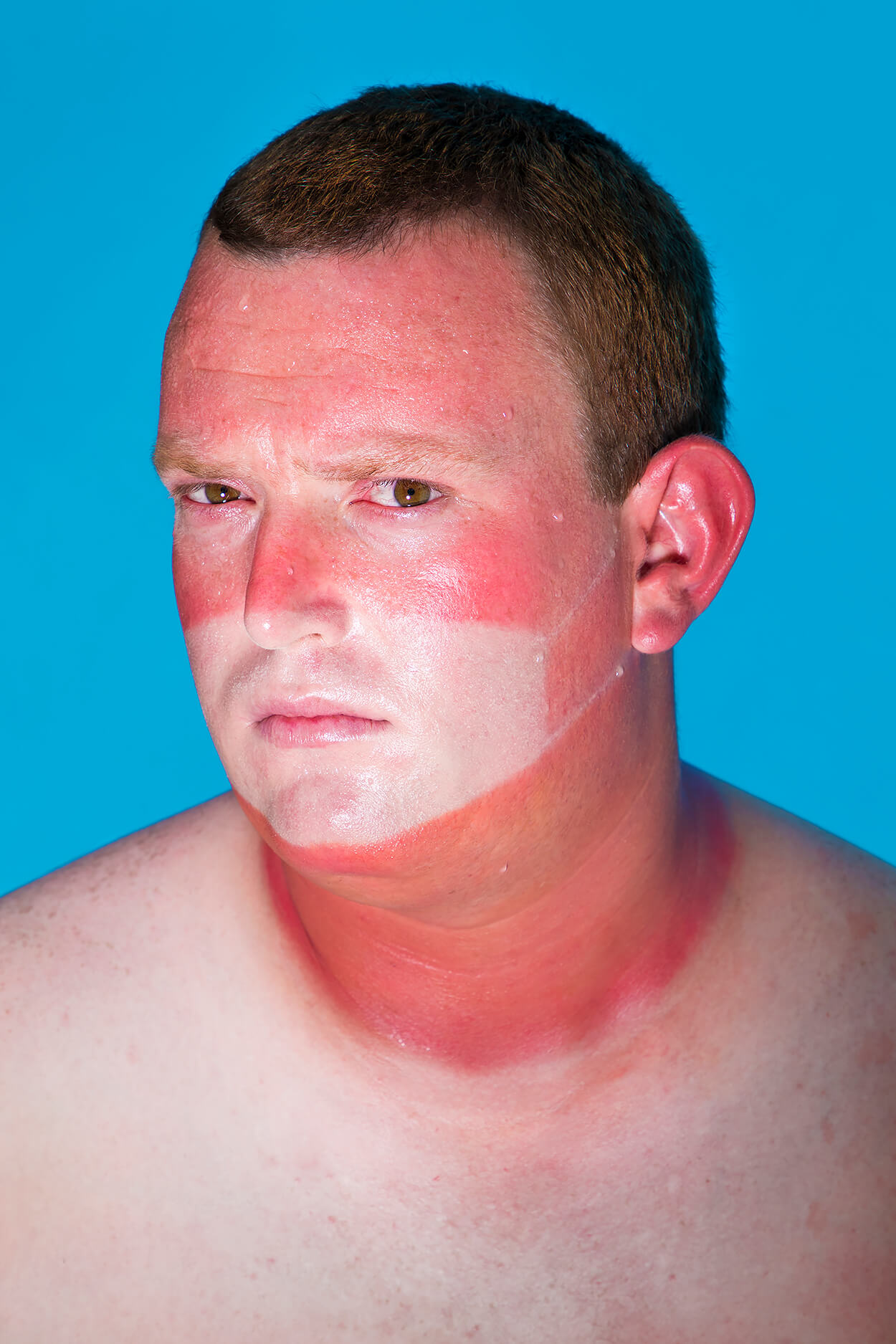 From the series Working Class Virus, Under the umbrella of Corona Virus, current matters such as integration, global warming, conspiracy theory, ecology are depicted through a series of portraits.
Fabrizio Spucches's Website
Fabrizio Spucches on Instagram
All About Fabrizio Spucches
Deborah Bay (USA)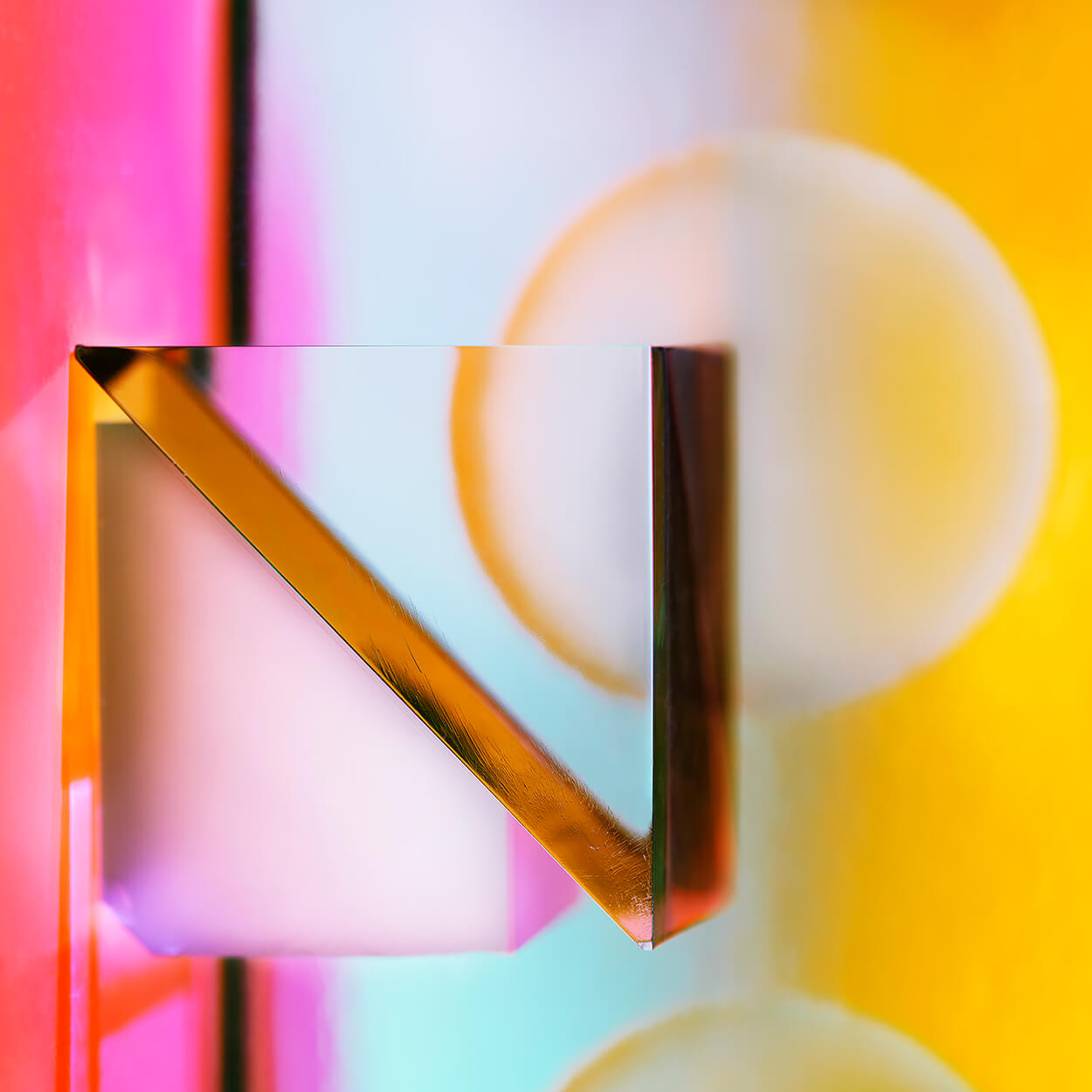 Triangle Theorem from the series Traveling Light. Image from the Traveling Light series exploring the interaction of light and color with optical objects. The series follows in a long lineage of experimental studies that investigate the most elemental components of photographic processes: light and lenses.
Deborah Bay's Website
Deborah Bay on Instagram
Donell Gumiran (United Arab Emirates)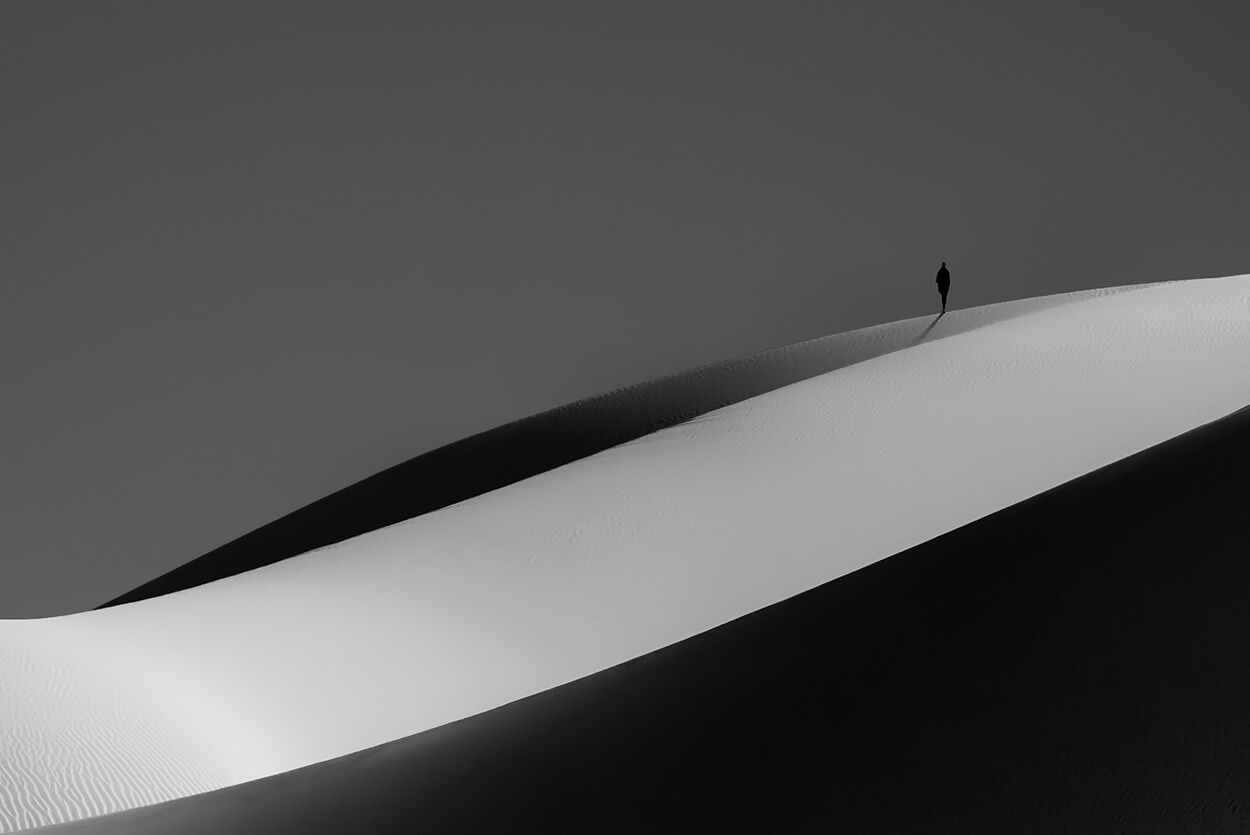 Shape of Desert. Liwa Desert lies 155 miles southwest of Abu Dhabi and about 62 miles south of the Arabian Gulf. It's at the edge of the Rub' al-Khali, AKA the Empty Quarter, a 255,000 square-mile desert that has more sand in it than the Sahara. The area has an assortment of villages and farms - situated along the top of the T - in the midst of the endless landscape of undulating sand shape dunes.
Donell Gumiran's Website
Donell Gumiran on Instagram
All About Donell Gumiran
Marcus Trappaud Bjørn (Denmark)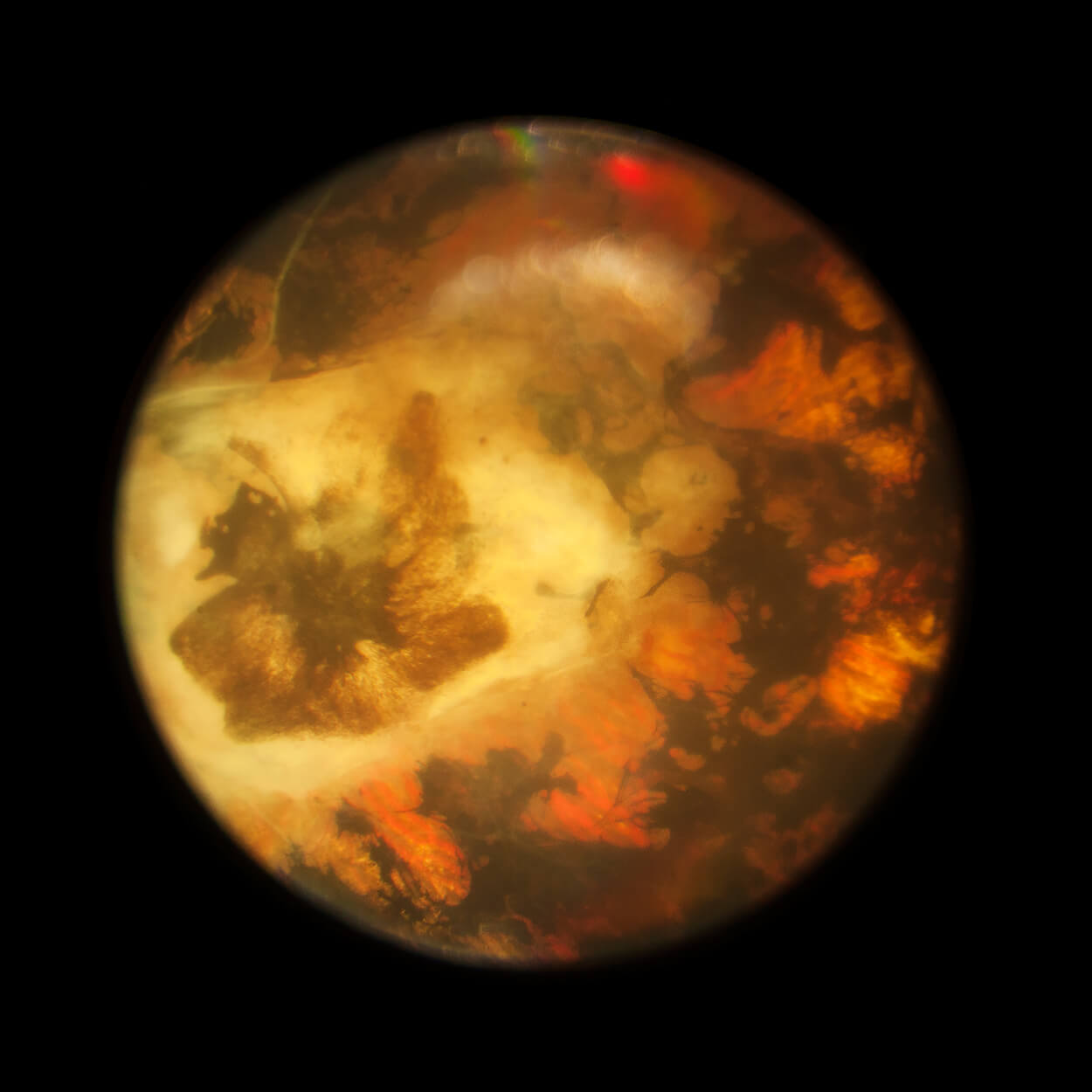 Buba Ali from the series Onchocerciasis. Using a special camera called a fundus camera, which is normally used in eye clinics and hospitals for Ophthalmology to examine diseases such as glaucoma and diabetes, it is possible to take photographs of the eyes retina through the pupil.
Marcus Trappaud Bjørn's Website
Marcus Trappaud Bjørn on Instagram
Kevin Lyle (USA)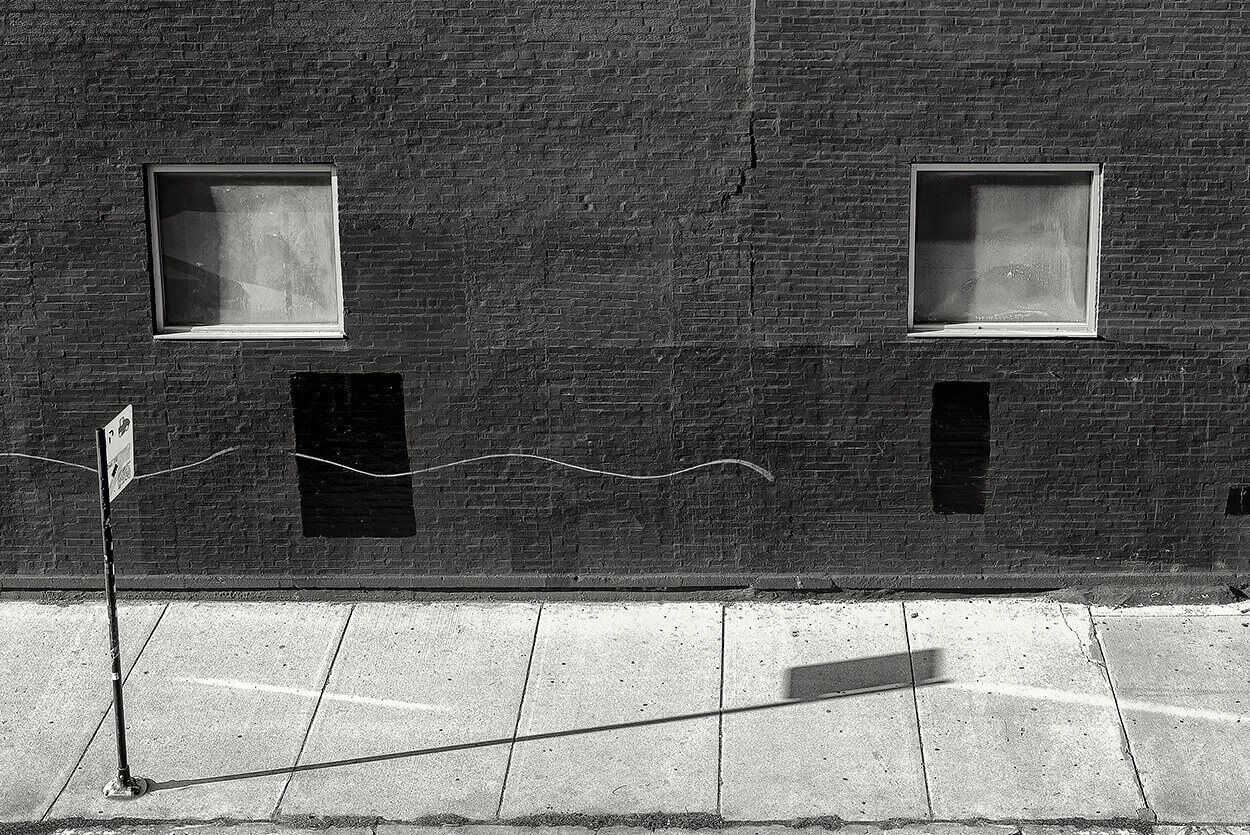 Geometry 17953, the properties and relations of points, lines, surfaces, solids, and higher dimensional analogs... mostly shapes not found in Nature... I never really liked Geometry..
Kevin Lyle's Website
All About Kevin Lyle
Songyuan Ge (China)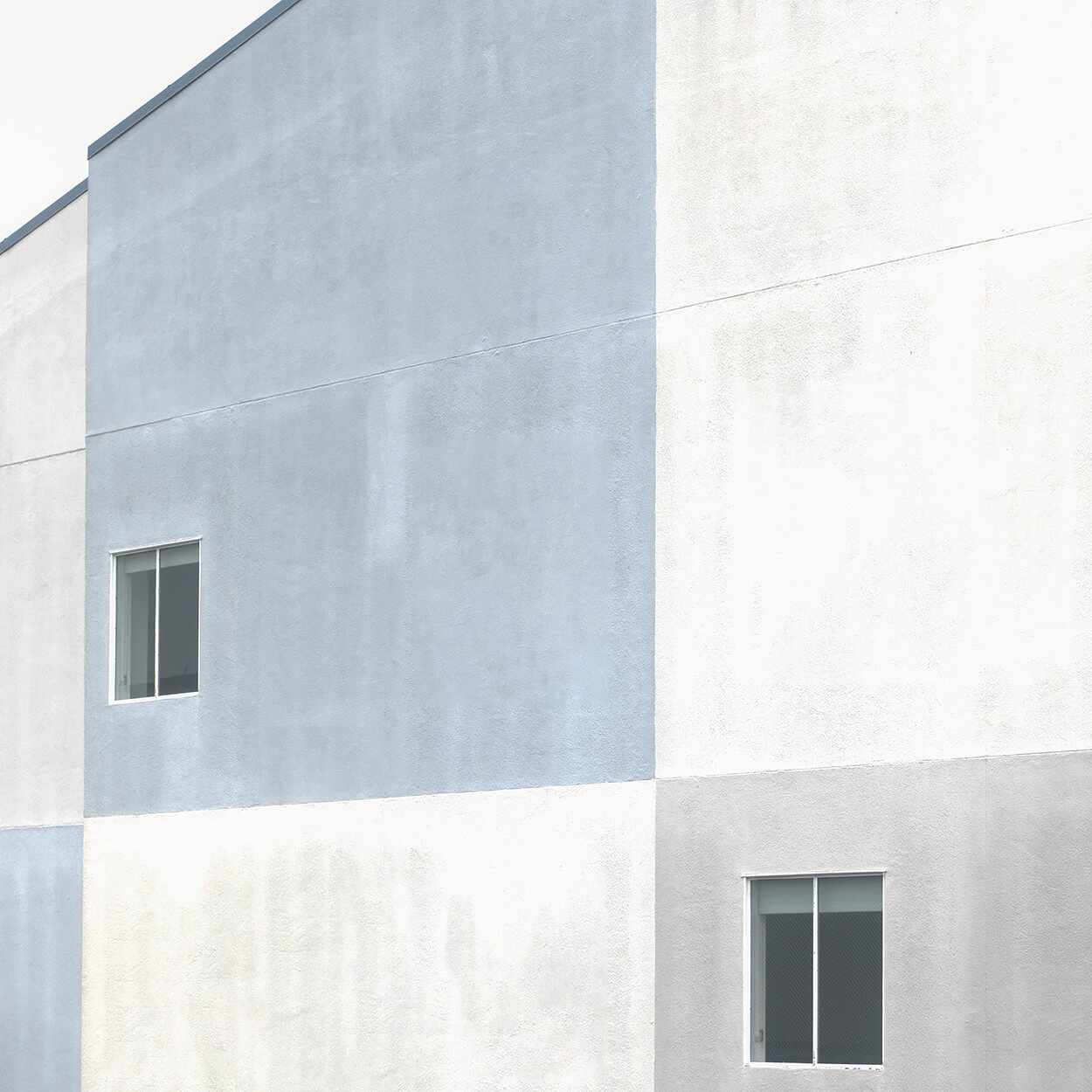 oma2 from the series Meaningless. I intend to use my artworks to relax people's pressure. This series of photos are taken in San Francisco. The subject in these pictures are the details of architecture. Modern buildings have grown tremendously with the growth of population, and people's pressure comes from the pressure of life, so I think modern architecture has an inseparable relationship with people's pressure. Therefore, I want to remind people the most beautiful thing is around us.
Nicola Ducati (Italy)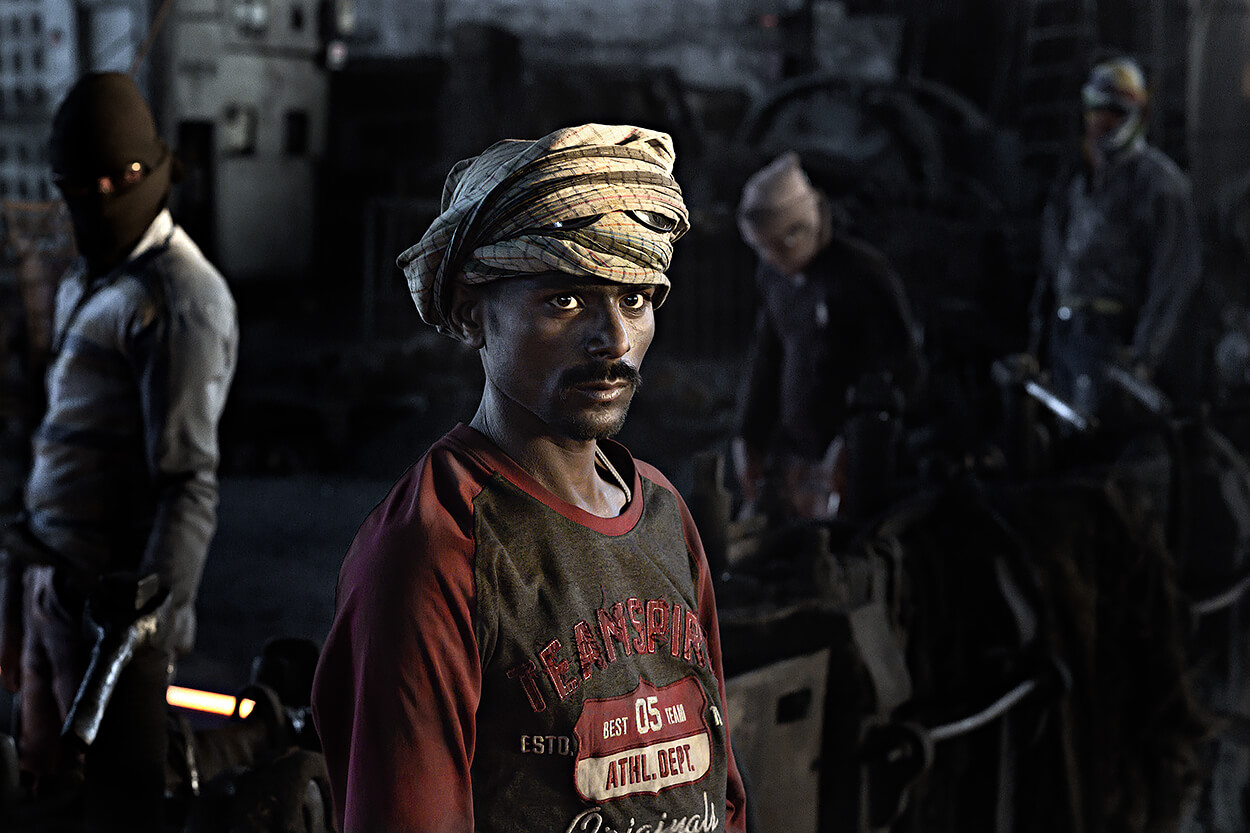 Steel Life: the privateers crew. Far east. Steel foundries. Life here has a circular flow, in the morning the workers get up early, there are those who prepare meals for the others in turn. The shifts begin and the men are all busy demolishing old shipwrecks coming from all over the world, the metal is cut, worked, melted and again transformed. Only the metal here changes life, not these men, they are always here, every day. Every day until the evening, until the siren sounds the arrival of sunset.
Nicola Ducati's Website
Nicola Ducati on Instagram
All About Nicola Ducati
Axel Breutigam (Canada)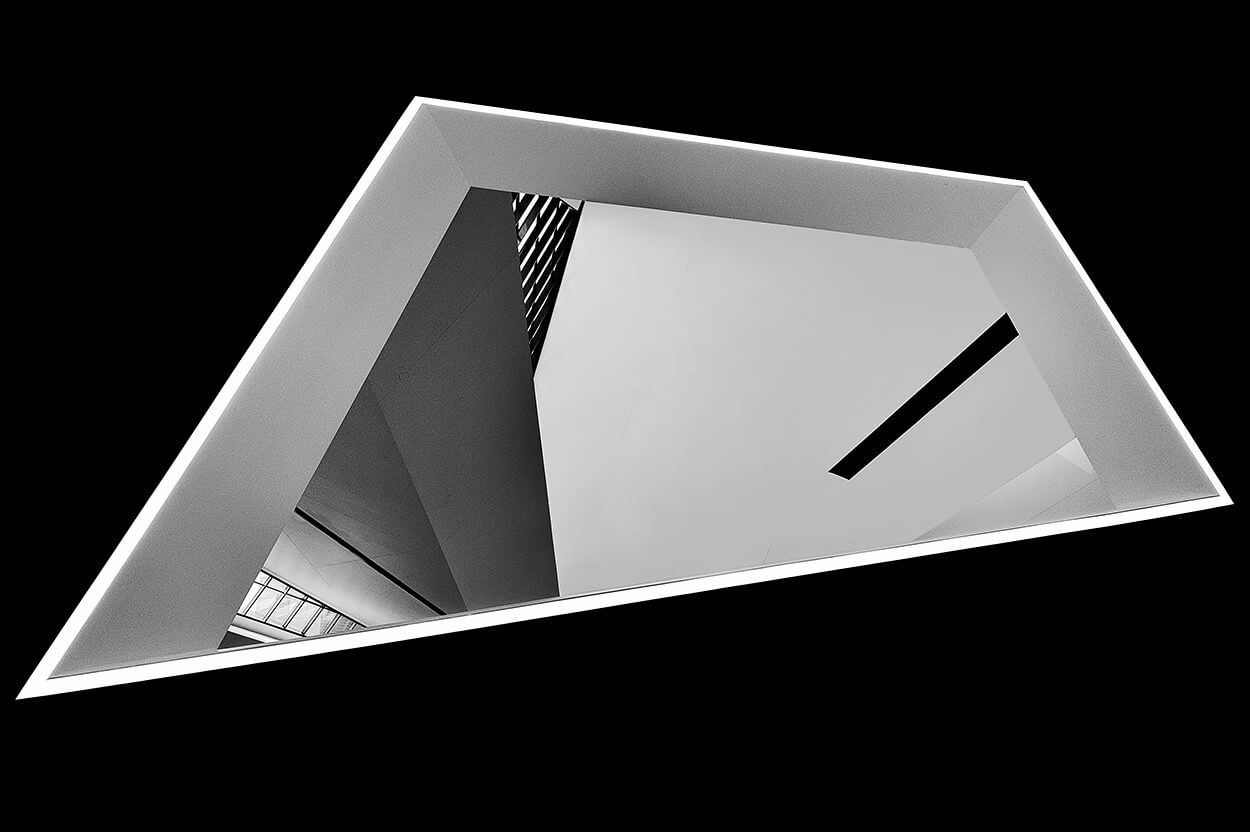 City Center Las Vegas, NV, USA Part of the ongoing series Urban Geometry Buildings and structures are fascinating to me, in particular, modern and contemporary designs. Exploring a building from all possible angles of view and finding the parts of the structure which lead to another layer of abstraction is what I am seeking visually. To do so it is often necessary to give space and put things into a reductive perspective.
Axel Breutigam's Website
Axel Breutigam on Instagram
All About Axel Breutigam
Frank Lynch (Switzerland)
Wall of Light, Osaka. This wall of light is in Osaka, Japan. It is the facade of a giant pachinko parlour. I discovered it late one night as I was looking for the Groovy Bar in the Nishinari Ward of Osaka. I spent 4 cold nights waiting patiently for passing pedestrians to walk into the photographs. After every session I rewarded myself by making my way on to the Groovy Bar for a feed of funk, blues and beer . . .
Frank Lynch's Website
All About Frank Lynch
Barry Guthertz (USA)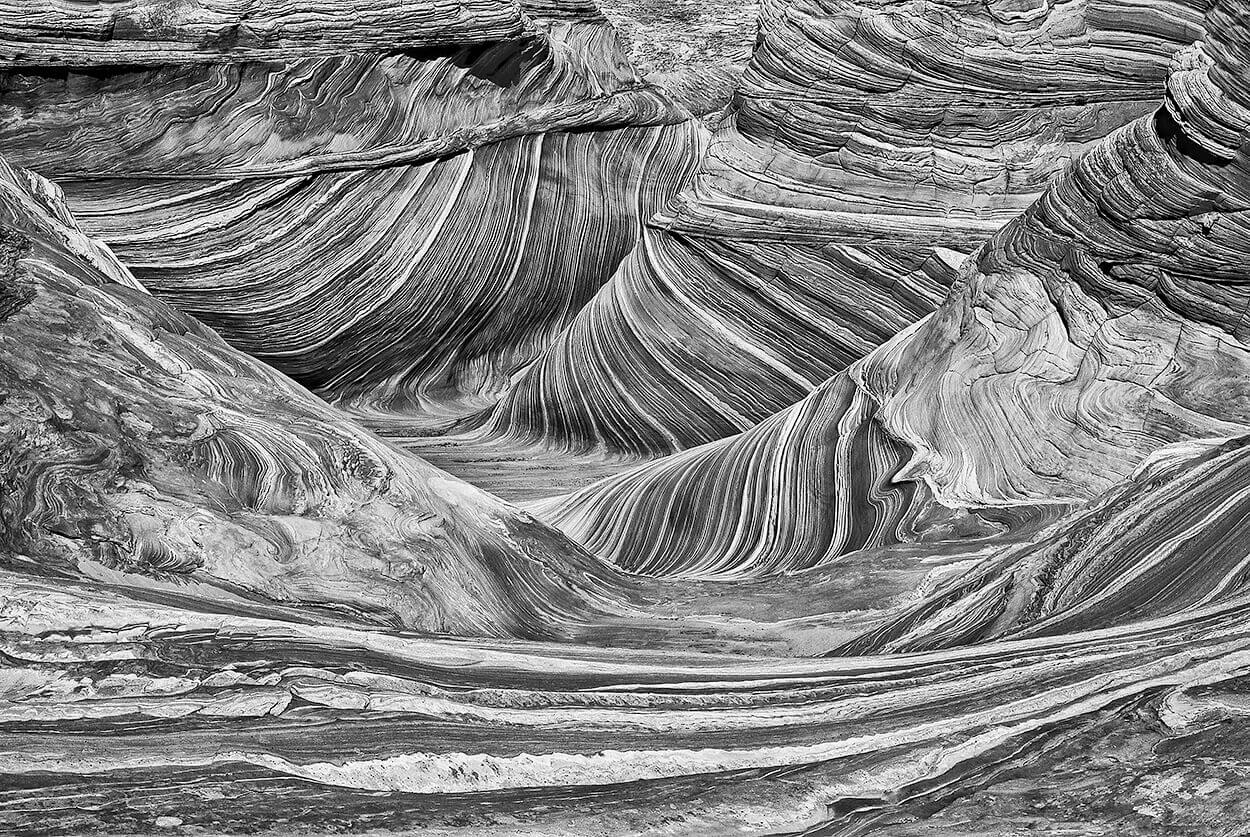 Inside The Wave from the series "Paria Canyon-Vermilion Cliffs Wilderness" After a 3 mile hike into the desert you come upon a draw dropping sandstone formation that has been carved by millions of years of wind and rain erosion.
Barry Guthertz's Website
Karine Coll (France)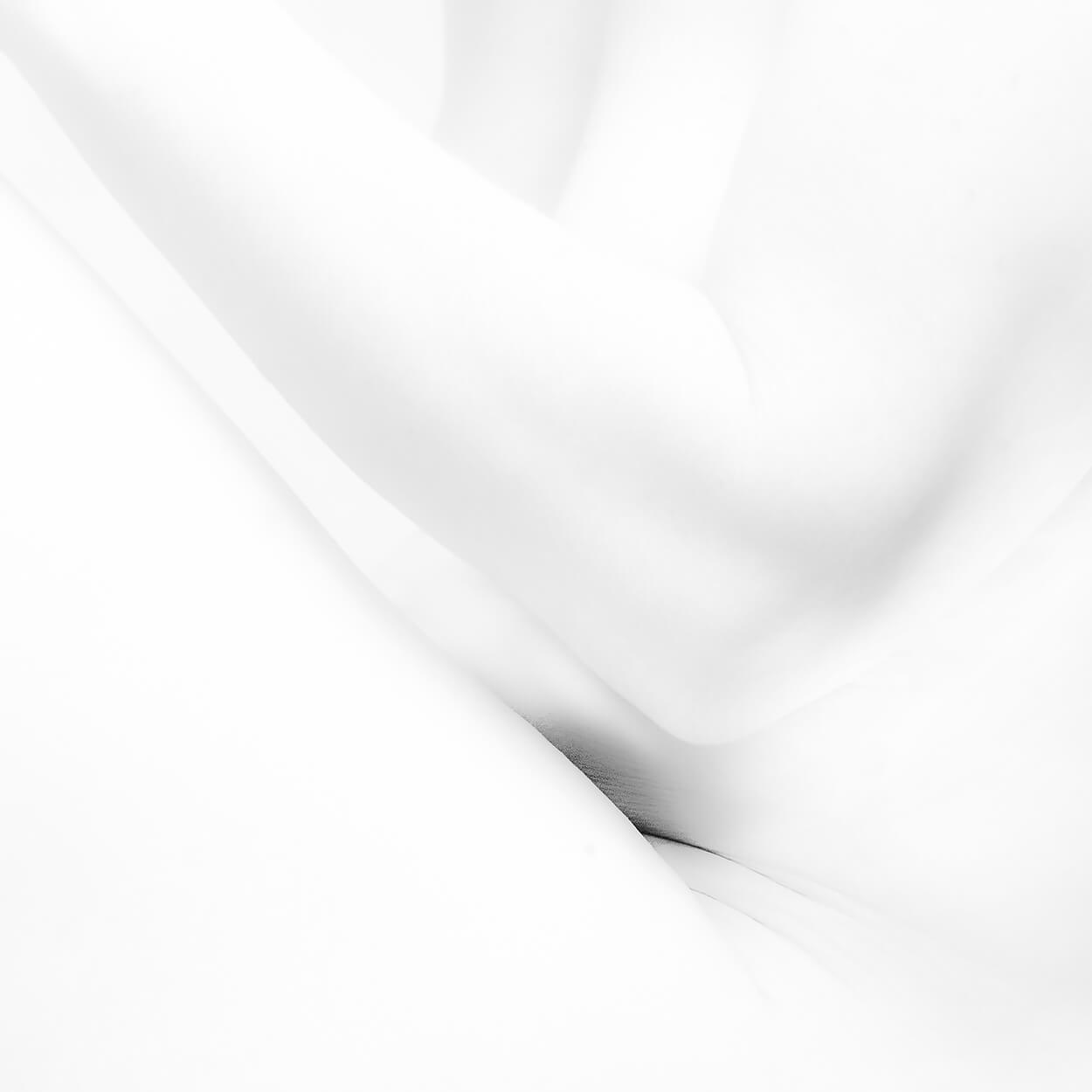 Diagonale perdue from the series Body geometry A series in black and white, ethereal, in which the body becomes abstraction, a fragmented, transformed mass, depicted only by way of a play of lines, curves, folds, shadows. Here the elusive and delicate body takes on a whole new dimension, leading the eye into a geometry of the flesh. A series in square format to force the simplicity of the look and widen the field of vision in an ideal geometry.
Karine Coll's Website
Karine Coll on Instagram
All About Karine Coll
Francesco Pace Rizzi (Italy)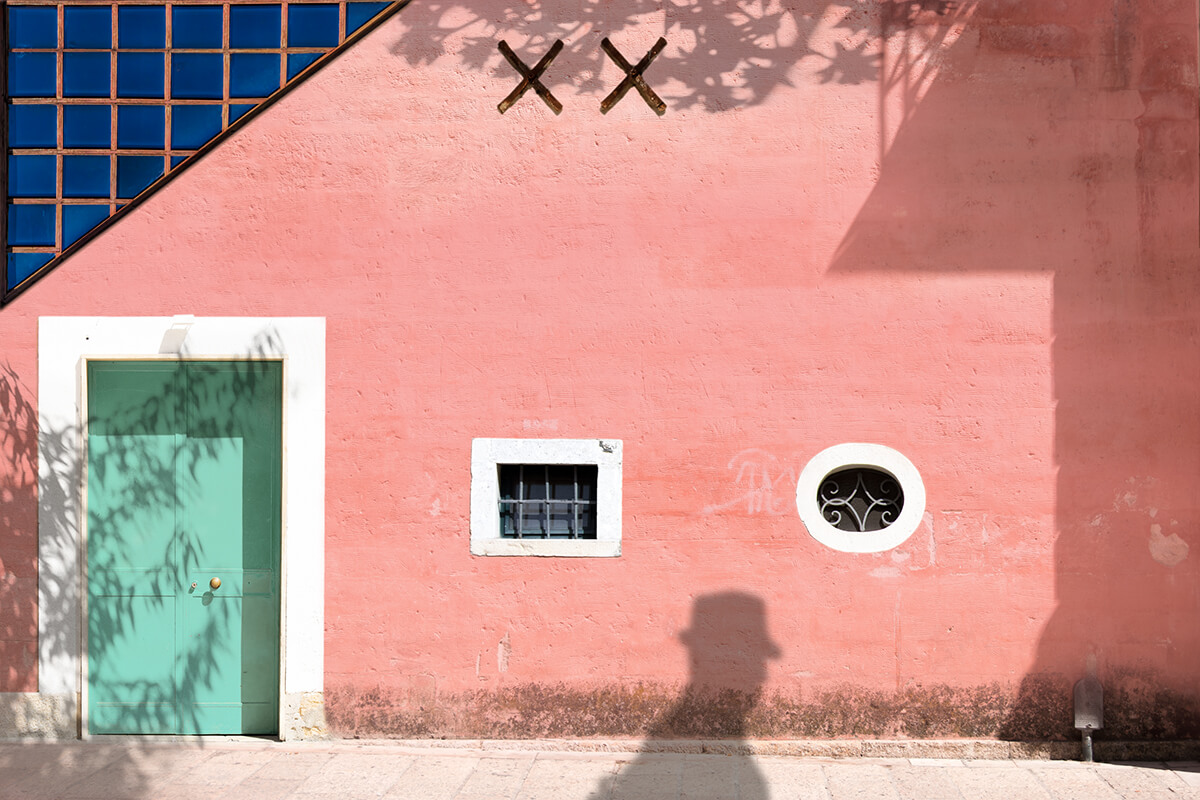 Shapes © Francesco Pace Rizzi
Francesco Pace Rizzi's Website
Abdulla AL-Mushaifri (Qatar)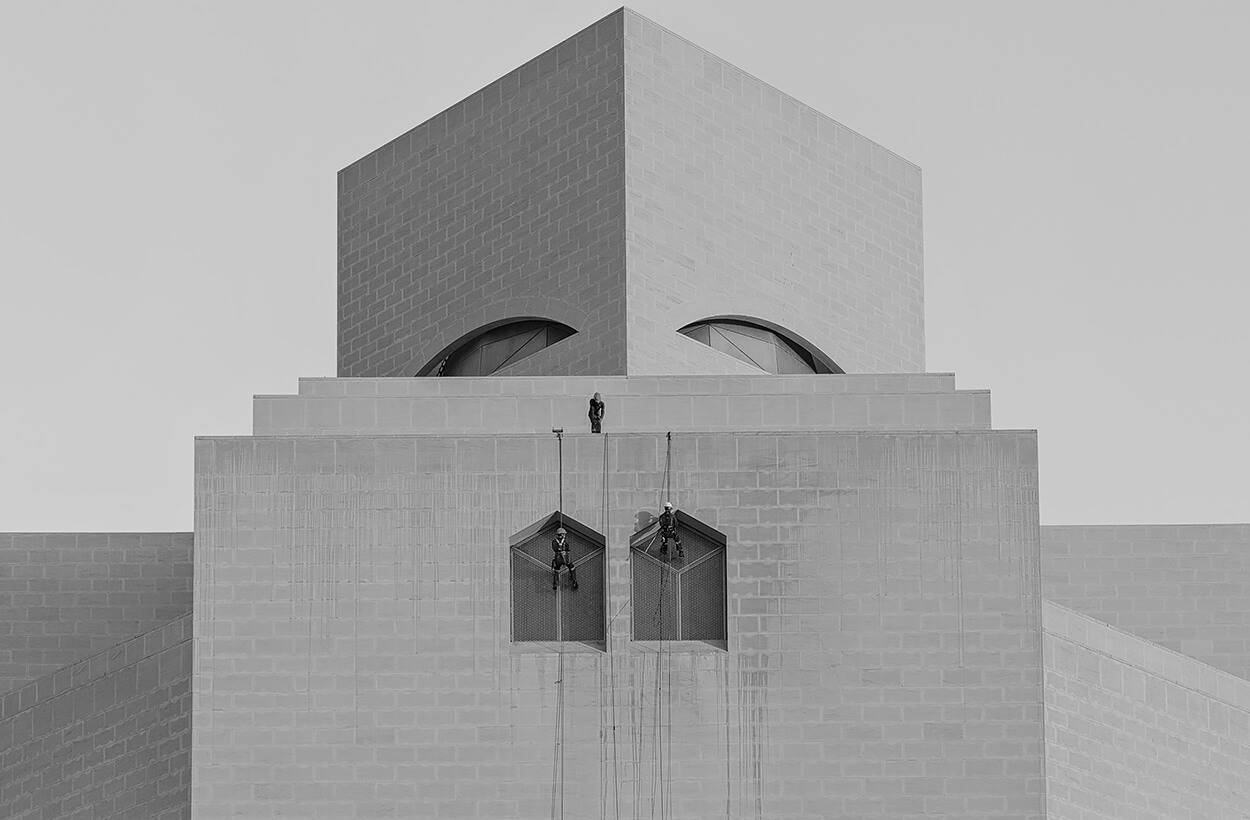 Cleaning Time. A front face photo for the Museum of Islamic art in early morning, actually it was my first image for this year (2020) since the covid 19 situation started , we were not allowed to go out all the time , so as a photographer it was hard time to me to stay far away from photography, so when finally the authority of health permitted us to go out , I took my camera and I walk around my place near by my home and I found these workers starting an early morning working to wash the building of the Museum Of Islamic Art , I really liked the composition of the architecture shapes on it, and how they are layered on top of each other which it make it a great image to be photographed.
Abdulla AL-Mushaifri on Instagram
Rosario Civello (Italy)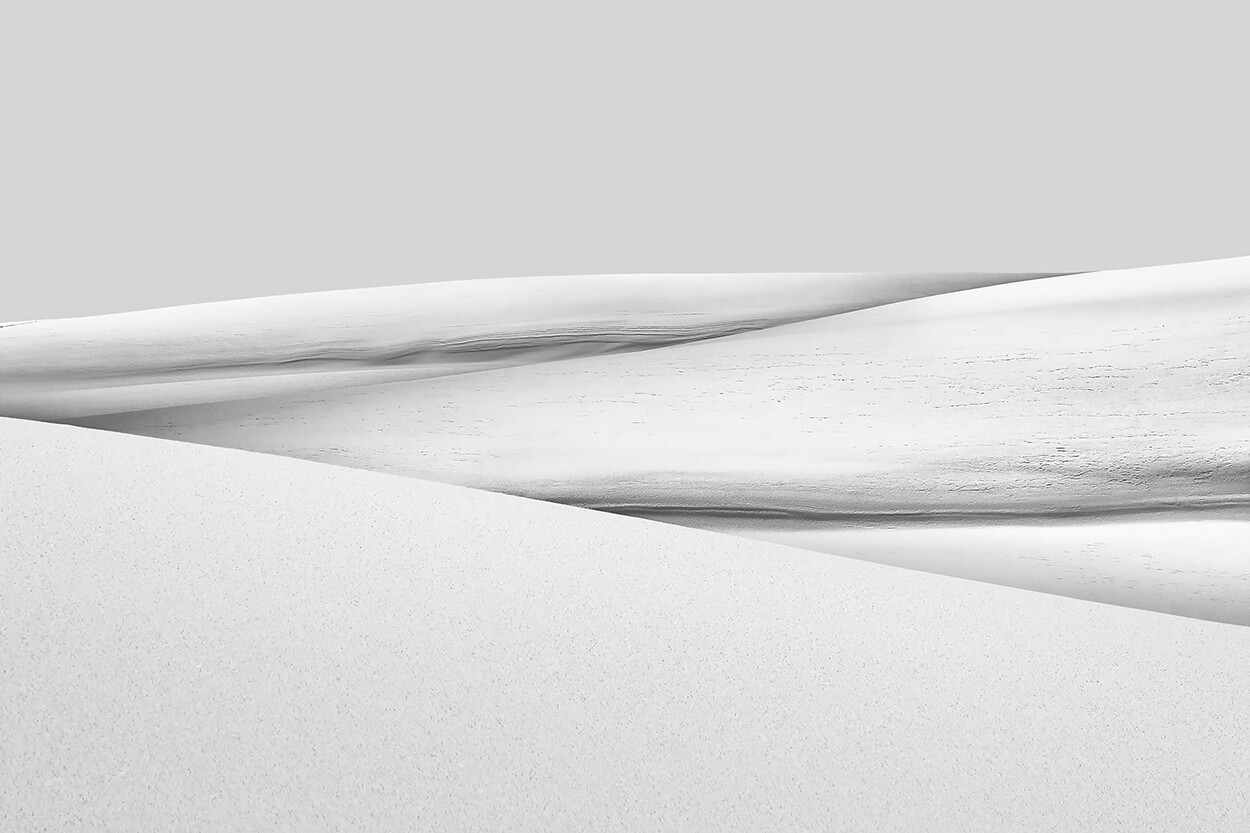 Snow Shapes #5 © Rosario Civello
Rosario Civello's Website
Rosario Civello on Instagram
Ursula Reinke (Germany)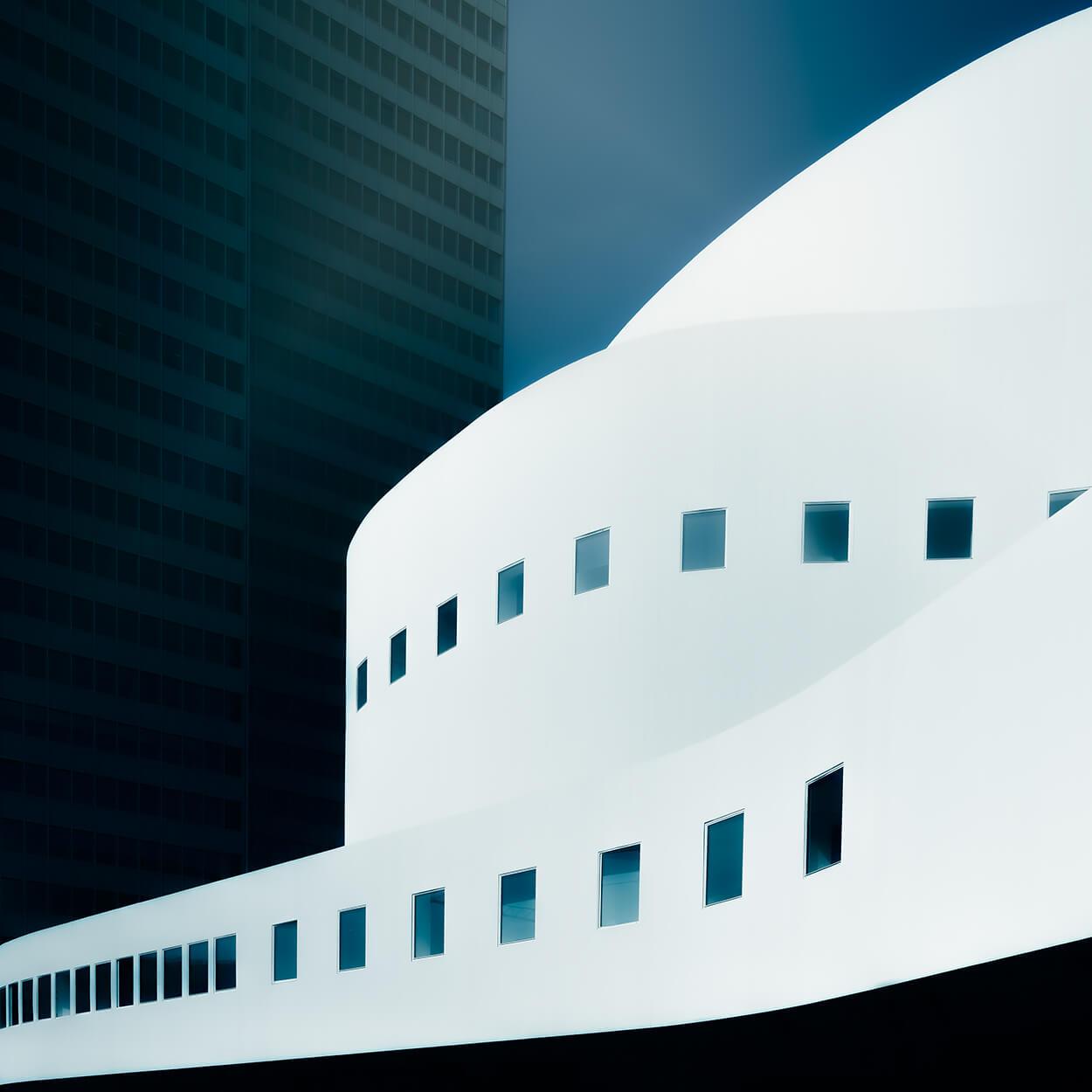 City Shapes © Ursula Reinke
Ursula Reinke's Website
Ursula Reinke on Instagram
All About Ursula Reinke
Golnaz Abdoli (USA)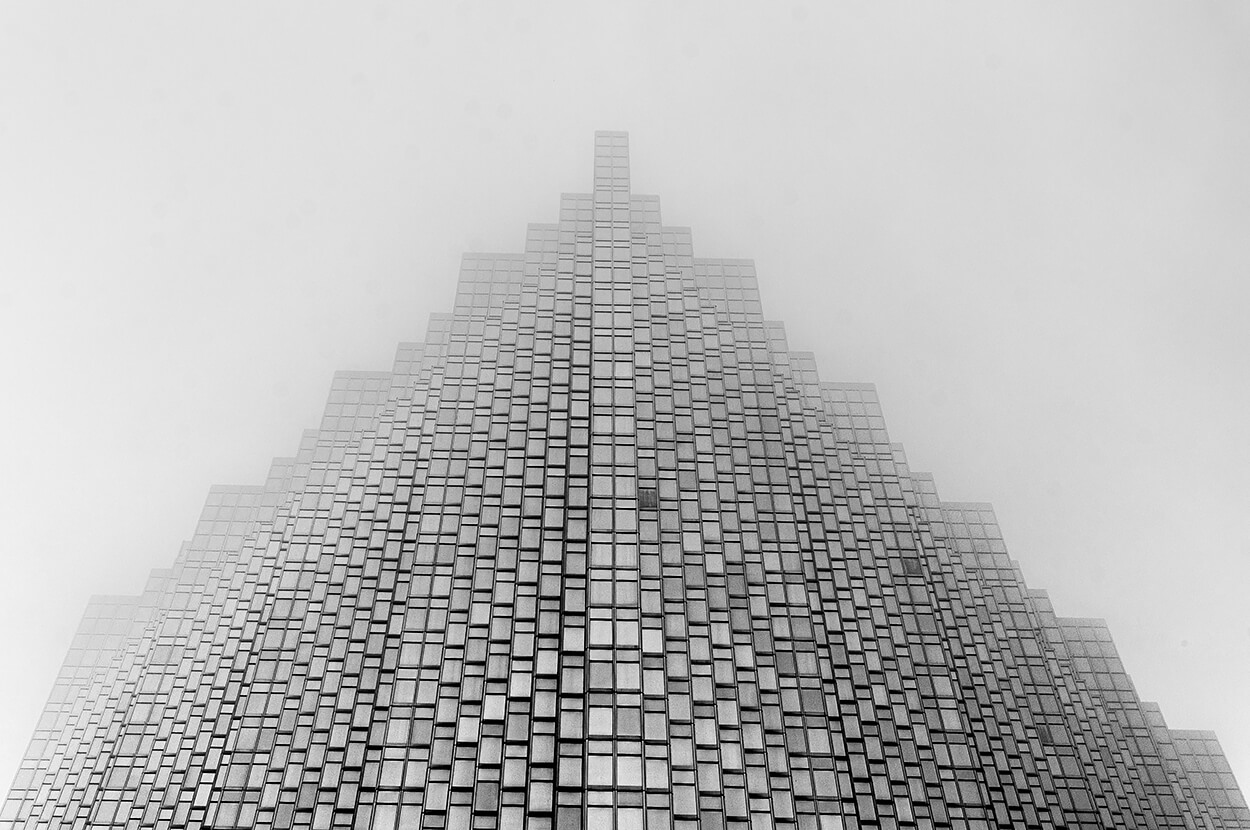 Draped in Fog. Toronto Financial Center, California, USA © Golnaz Abdoli
Golnaz Abdoli on Facebook
Don Jacobson (USA)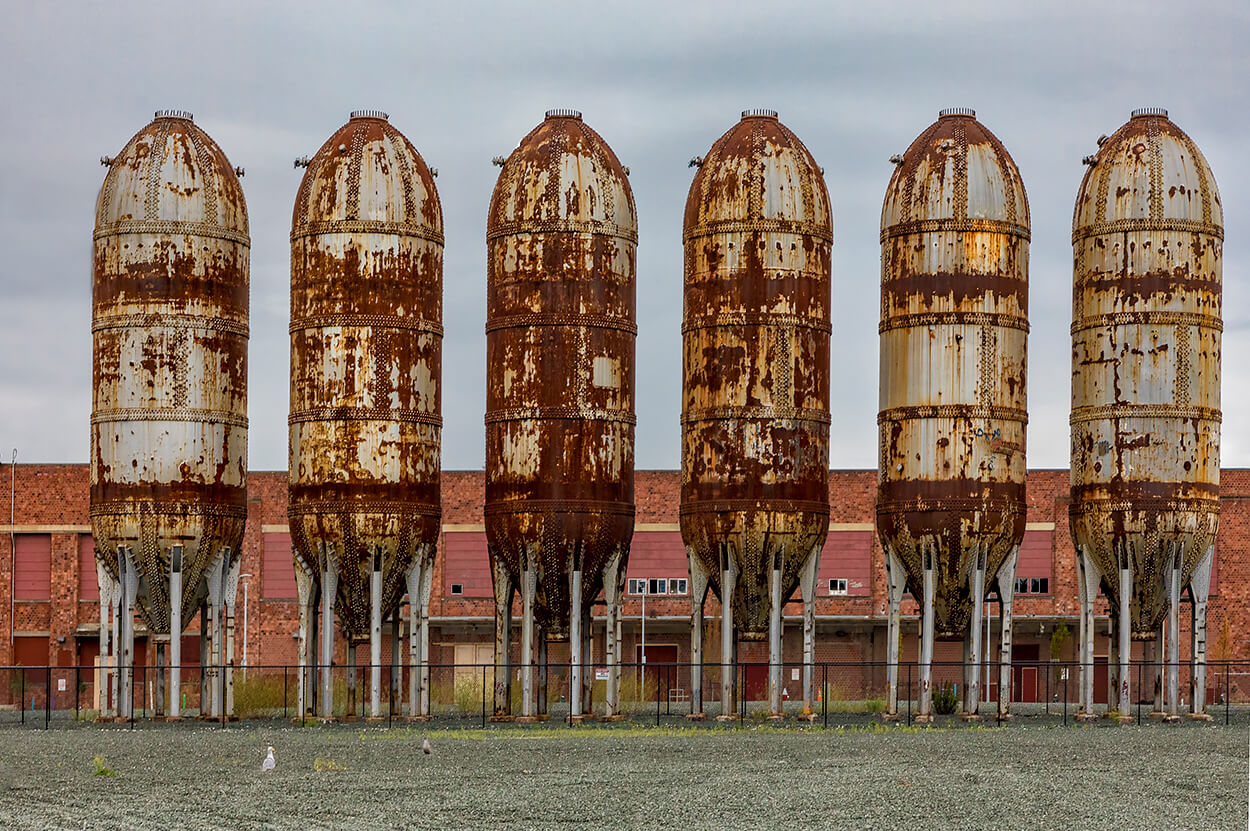 Ready for takeoff. Bellingham, WA © Don Jacobson
Don Jacobson's Website
The top 3 winners will be awarded $1,000.
All winners will have their work showcased on All About Photo Winners Gallery, and published in the printed issue of AAP Magazine #13 Shapes.