Jacopo Maria Della Valle is an Italian photographer who fell in love with photography at a young age. Since then he has travelled to Europe, the USA, Cuba, Morocco and all over Asia. He is the winner of
AAP Magazine 12 B&W
with his project
'Bull Jumping'
. We asked him a few questions about his life and work.
All About Photo: Tell us about your first introduction to photography. Why did you switch from Scenography to travel photography?
Jacopo Della Valle:
My parents gave me my first camera when I was 6 years old. Love at first sight, I was bewitched by the click that stopped the moment and the time. The camera always accompanied me in my life, but after the high school I decided to try the road to cinema. I studied scenography at the Academy of Fine Arts in Rome and once graduated I started working in the Cinecittà studios. Unfortunately in Italy the road to the entertainment's world is long and difficult and at some point I decided to try something different and I started working for a large multinational.
This new job allowed me to gain economic independence and flexibility to travel around the world.
When I met my wife, the common passion for travels became a staple of our life and I started shooting more and more assiduously. So now, in the end I deal almost exclusively with travel photography.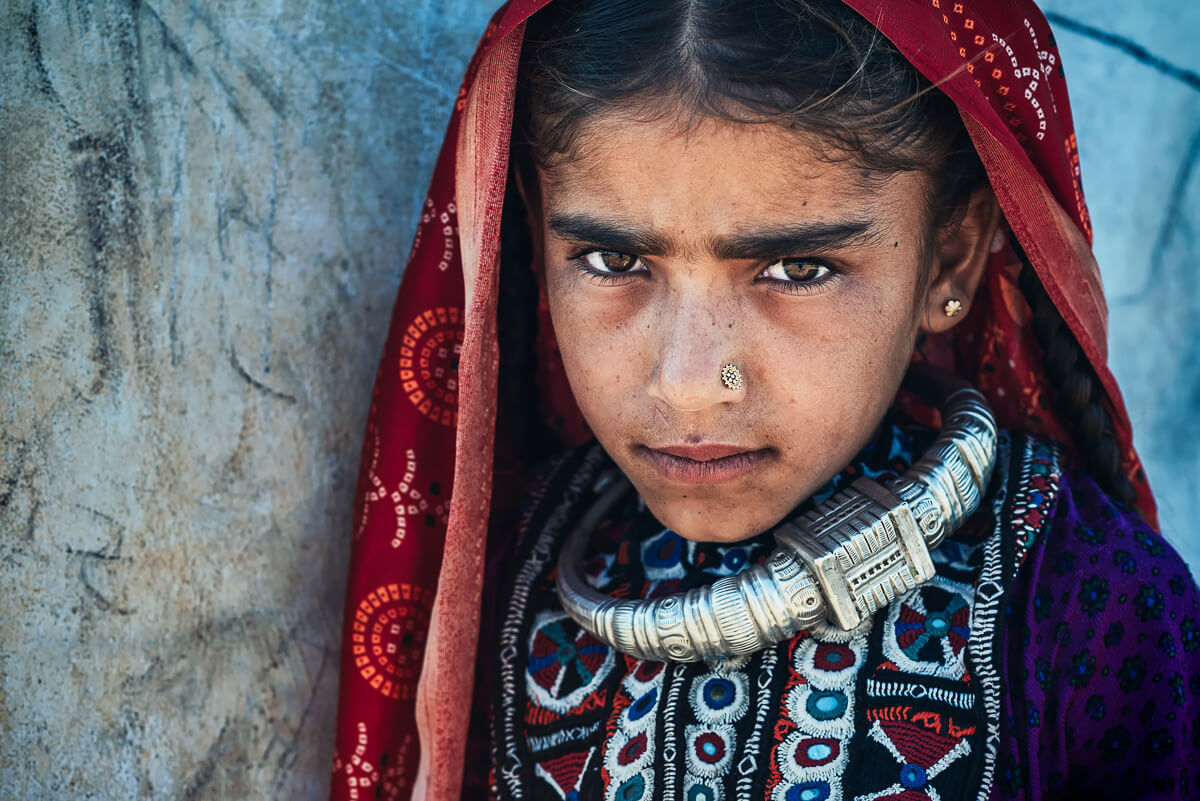 Amnet © Jacopo Della Valle
Do you remember your first shot? What was it?
I don't remember my first shot, I was too young! But the starting point of my career as a photographer, where I realized that photography was no longer just a hobby, was the portrait of Mya Shein. I was in Myanmar in front of the Mingun temple and this little girl was weaving flowers to sell them to devotees who were entering the temple. I tried to capture her sweet face, her soft but intense expression. My wife saw the picture during the backup at the end of the day and she immediately told me: yes, this is really good. It was one of those photos that do not need anything else, I edited it in the hotel in a few minutes and that's how it stayed!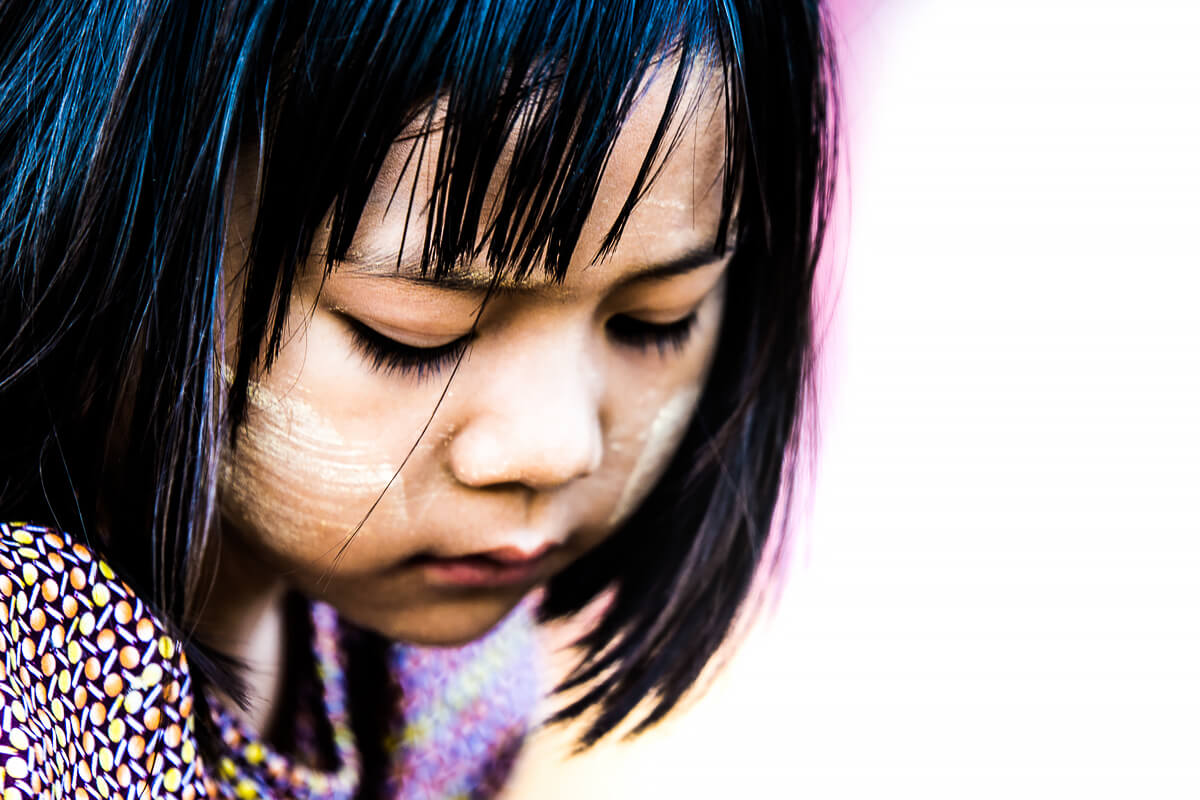 Mya Shein © Jacopo Della Valle
How do you prepare for your trips?
My travels are first born on paper: after choosing the destination I make a first draft by collecting information on internet, books, films and documentaries. I create a lineup with what I would like to see and photograph and then I talk about it with my wife. She gives me a great hand in planning the steps and the logistics of the trip and looking for different contacts. We structure the journey in order to create a roadmap that intervals more complex experiences with others that give us chance to breathe.
You have traveled in many countries, is there one that marked you more than others?
At the end of every trip, on the return plane, I always ask myself where does this trip stand in my ranking? It's a hard question.. but after quite a few years and travels Myanmar ranks first, with its mysticism, spirituality and colors.
Your images are very intimate, we feel you were adopted by the inhabitants, how did you manage to get so close?
The photo is only the final part of the process of nearness and socialization with the people I meet. What I love the most is knowing and living the customs and the habits of different ethnic populations. It is essential to first establish a relationship of trust, put the subject at ease and at the end I pull out the camera and start shooting.
What is the population's response to your camera in general?
Initially distrust and curiosity. The most curious and the bravest are always the children, who welcome you and start following you. When I take a picture I show it to the children that start laughing and joking. After that adults too overcome mistrust and get involved in fun and approach to me. Sometimes the problem was to say enough, sorry now I have to go!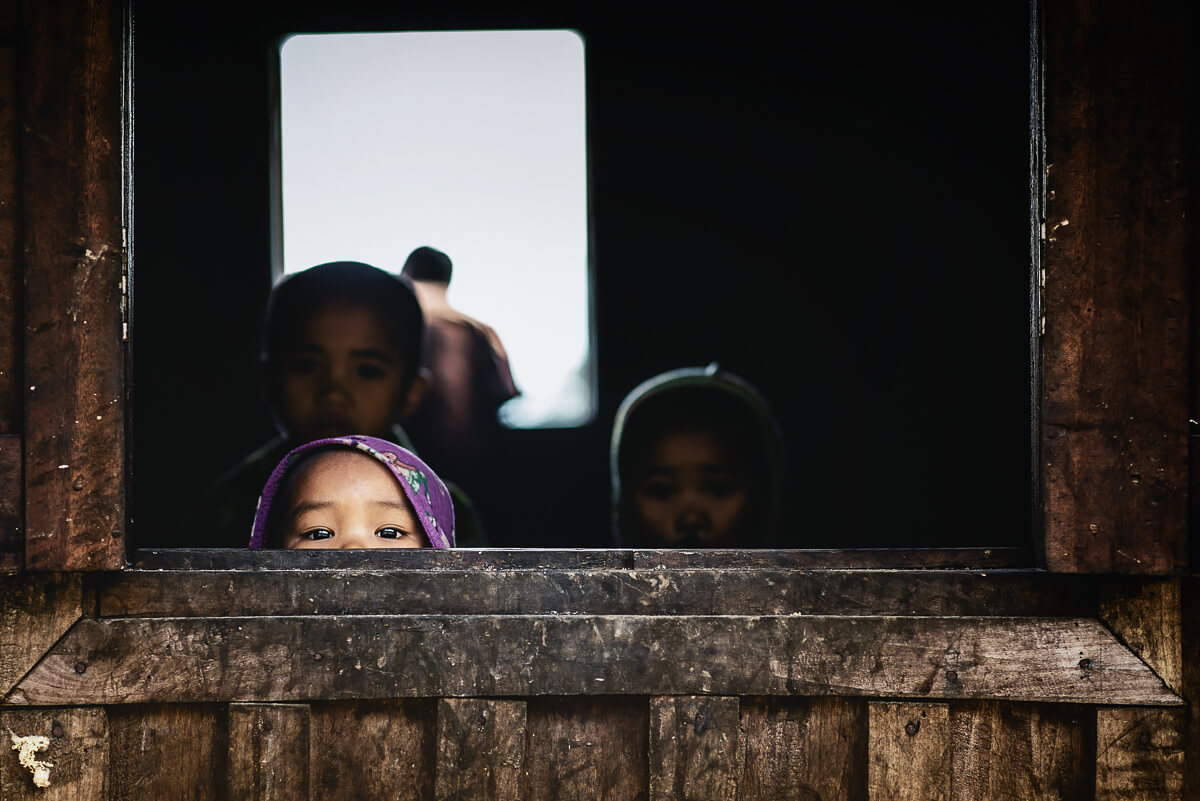 Who is coming? © Jacopo Della Valle
What was your biggest challenge so far? What is your worst souvenir? Best souvenir?
Each trip is a challenge and each trip the bar of difficulties is raised a little more, over the years I have always tried to get away as much as possible from the tourist itineraries to live the authenticity of the places I visit. Surely the biggest challenge to date was photographing at more than 4000 meters high in Ladakh and in the Zanskar valley. Thousands of km on unpaved roads and the problems due to the altitude made the journey really tiring both physically and mentally.
I honestly don't remember the worst souvenir… the best one is definitely the experiences that each trip gives me and that I take home with the memories of all the people I have met.
How do you prepare for your trips? Finance them?
All my trips, as well as the equipment, are self-financed. If on one hand it is a limit because budget is limited, on the other hand this allows me to choose and invest the projects I like the best, without constraints or compromises.
Wrinkles of Time © Jacopo Della Valle
You work both in Black and White and in Color what determines your choice?
I love both color and B&W photos. Usually I mentally plan the lineup of the shots I would like to take and I try to imagine the photos in colors or in B&W before the shooting. But at the end it really depends on the moment of shooting: the context, the emotions of the subject, the colors and the light I find. Surely Southeast Asia for me is better represented by color photos, because it is in color that it finds its maximum liveliness and expression.
What equipment do you use?
I have always had Nikon cameras. After several configuration changes I found a photographic kit that suits my needs.
I use two camera bodies: one Nikon D750 and one Nikon Z6.
My lens are:
Nikon AF-S 20mm f/1.8 G ED
Nikon AF-S 85mmf/1.8 G
Sigma 35mm 1.4 Dg HSM Art
Tamron SP 70-200mm f/2.8 Di VC USD G2
Sometimes I also use GoPro 5 Black and Drone DJI Mavic Air.
Do you spend a lot of time editing your work?
Certainly yes, although I don't make invasive corrections that distort the photo. I'm slow… I need to metabolize the picture, I look at it again and again and when I feel ready and inspired I work on it. Most of my interventions are aimed at rebalancing lights and shadows, correcting the tone of the shot and enhancing the frame.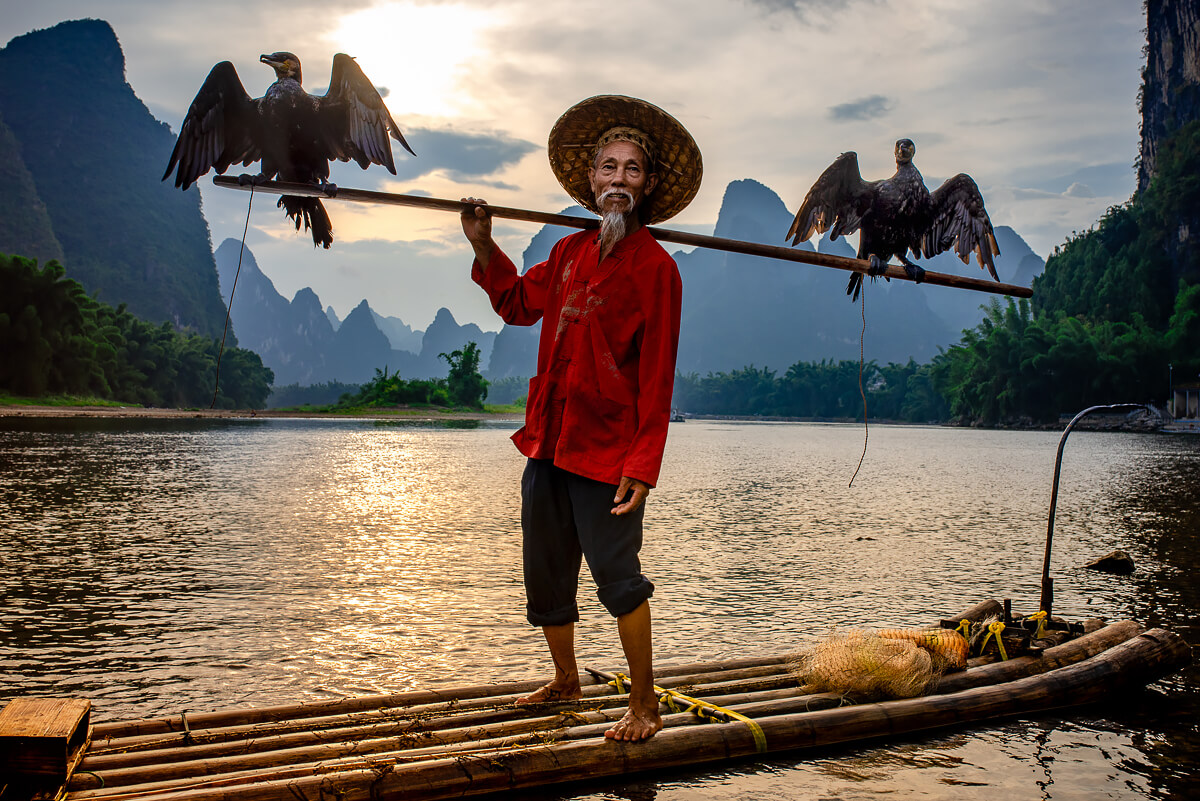 Equilibrium © Jacopo Della Valle
What advice would you give someone who would like to become a photographer today?
We must never stop studying, watching, experimenting and interpreting. We must not be harassed by technicalities: sometimes the photos that are not exactly correct have an amazing and stronger communicative power. On my opinion the difference is not made with the latest camera released on the market but by training the eye. Our eye must acquire sensitivity and speed to know how to recognize the right moment and make the right click.
Never be discouraged… sometimes new opportunities can arise from disappointments.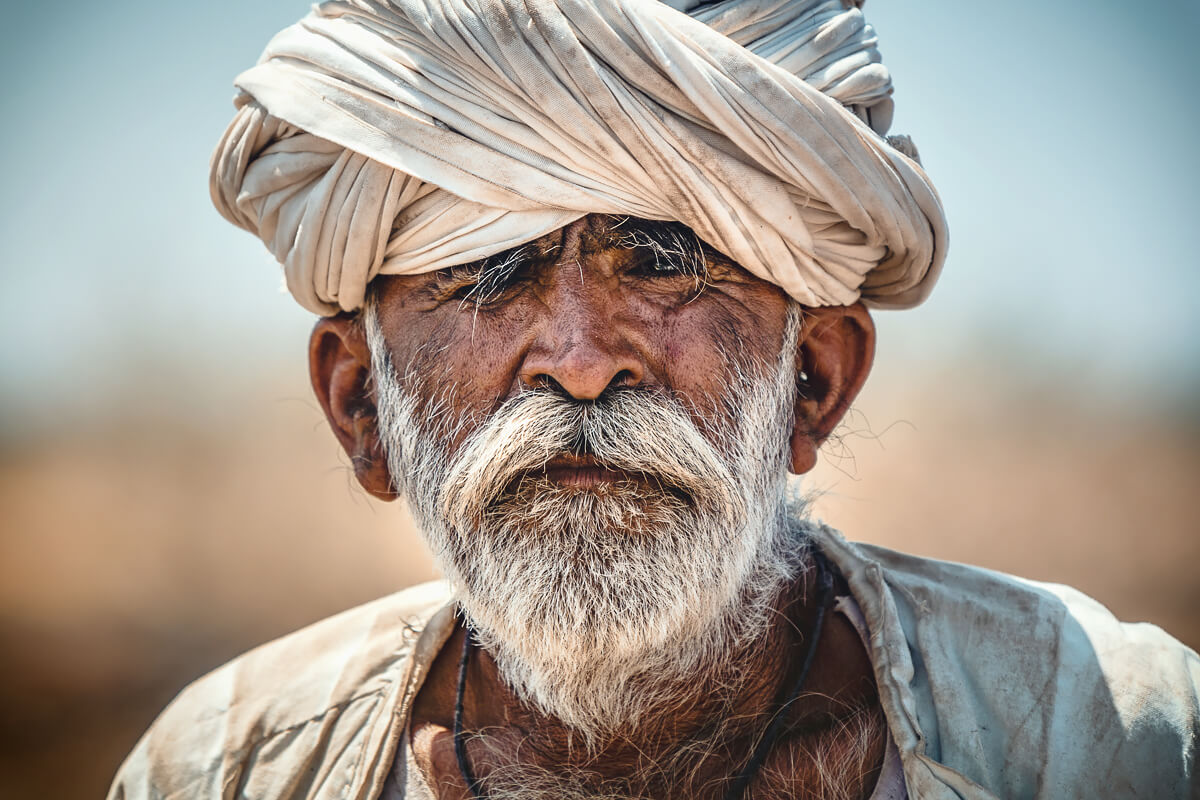 Irabel © Jacopo Della Valle
How has the Coronavirus pandemic impacted your work?
This global pandemic has completely revolutionized our lives, made us feel vulnerable and insignificant. Sensations that we had only experienced in cinemas, have now become reality. Being deprived of the freedom we've always been used to is hard to digest. I was lucky to be able to leave and return from Ethiopia before the situation drastically worsened. I took a risk and I went to Iceland this summer, it was a trip that I was always desired but queued up compared to others that I wanted to do more urgently. Iceland was a different kind of trip than usual and certainly also a different kind of photography.
While it turned out to be a simpler journey from a logistical point of view, it was challenging from a photographic point of view. I had to change my point of view: from photographing the people of the places I visit, there I start to photograph landscapes and climatic changes to tell about Iceland.
You have won many photo contests, why do you think it is important to participate in such events?
Participating in competitions gives you the opportunity to spread your name, but above all gives you the opportunity to have critical judgments and feedbacks on your works from experts.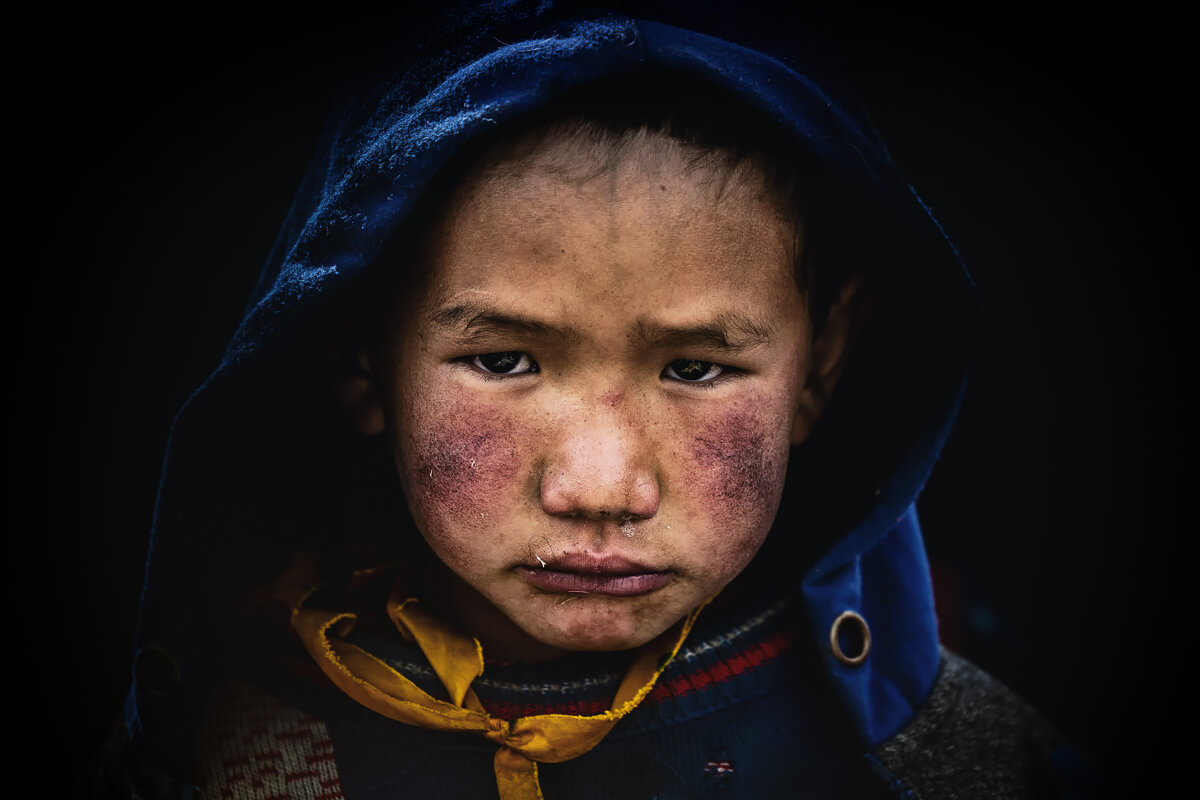 Deep Sight © Jacopo Della Valle
What are your upcoming projects/trips?
I would like to go to Mongolia. I have been studying it for a while and I hope to go there as soon as possible.
An anecdote you would like to share?
During my stay in Ladakh, while I was wandering through the alleys of Phuktal Gompa, a jewel set in the rock at more than 4000m of altitude, I met two young monks. Although I thought they were used to receive visits from foreign travellers, their first impact was one of distrust. After a few ju le and smiles I took 1-2 photos and invited them to come closer to see the pictures on the camera.
They were immedialtely fascinated and captured by the images on the LCD of my reflex and started laughing and joking. We became great friends in few minutes and friends are never denied a few shots..with my equipment! I gave them my cameras and, excited by being able to experience the adrenaline of the magical click, they left with bursts of shots as if they were attending a sporting event.
The more they snapped, the more the enthusiasm grew and the young monks continued running up and down the monastery with my cameras. I was trying to follow the children but I was trudging because of my heavy backpack but above all the 4000m altitude.
I'm usually very jealous of my things, above all my photographic equipment, but in that moment, I don't know, the smiles of those little monks, their joy and frenzy have erased all sorts of worries and I stopped running. When you realize that there are other realities without comfort, but in which one lives full of happiness and joy, immersed in nature one step away from heaven, you just have to enjoy the moment and savor that slice of paradise too.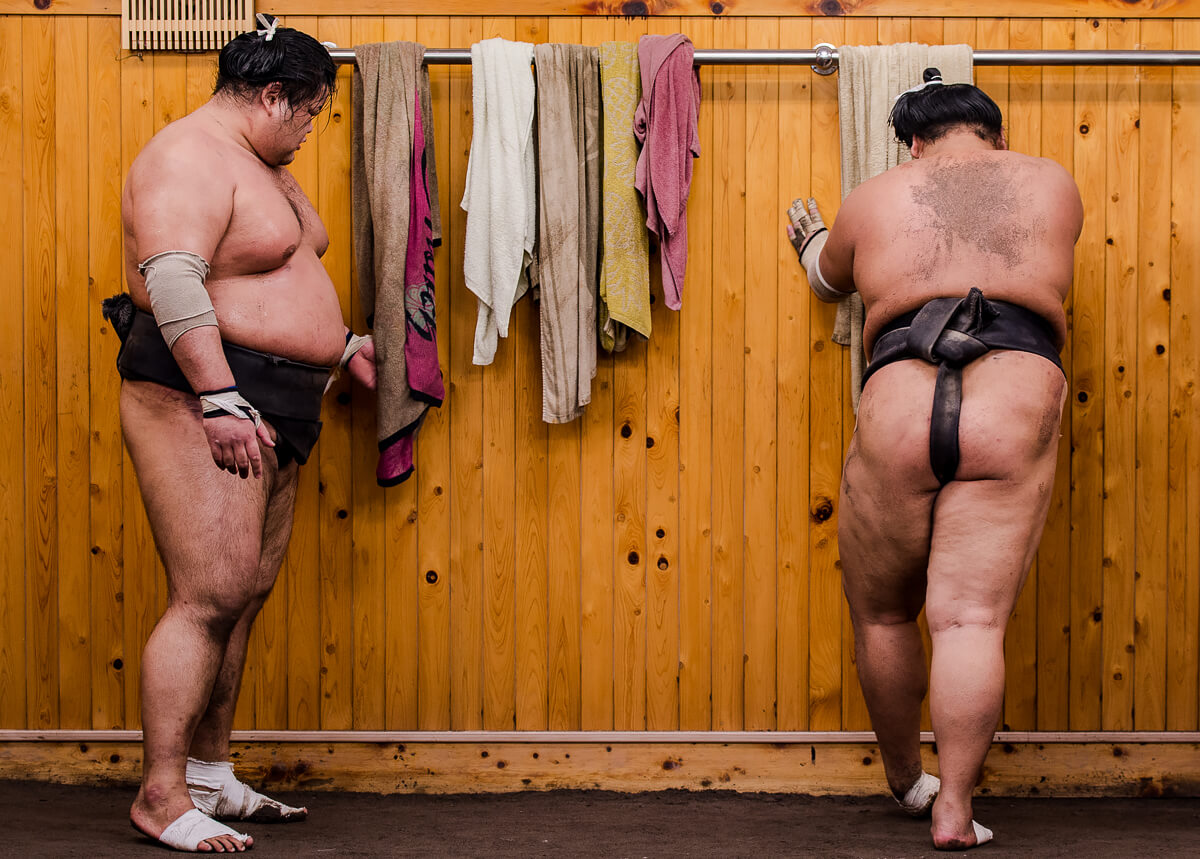 Break Time © Jacopo Della Valle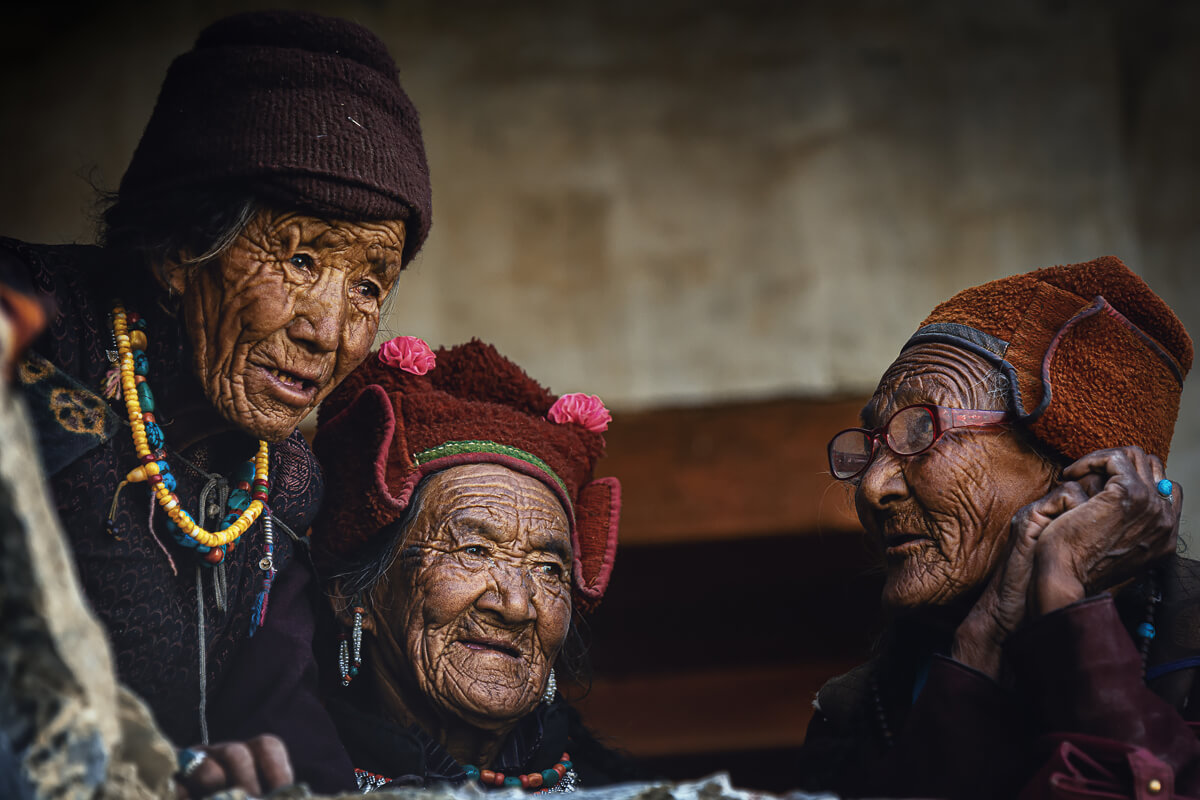 The Godmothers © Jacopo Della Valle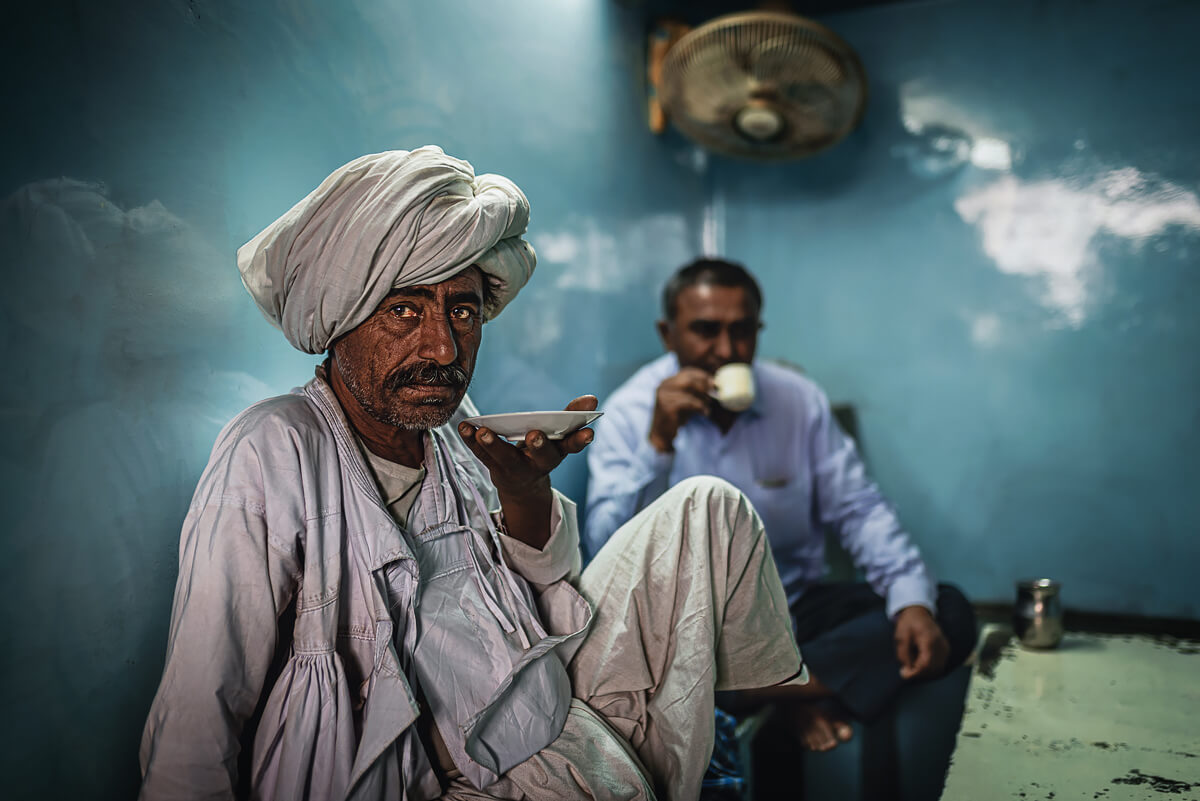 Masala Break © Jacopo Della Valle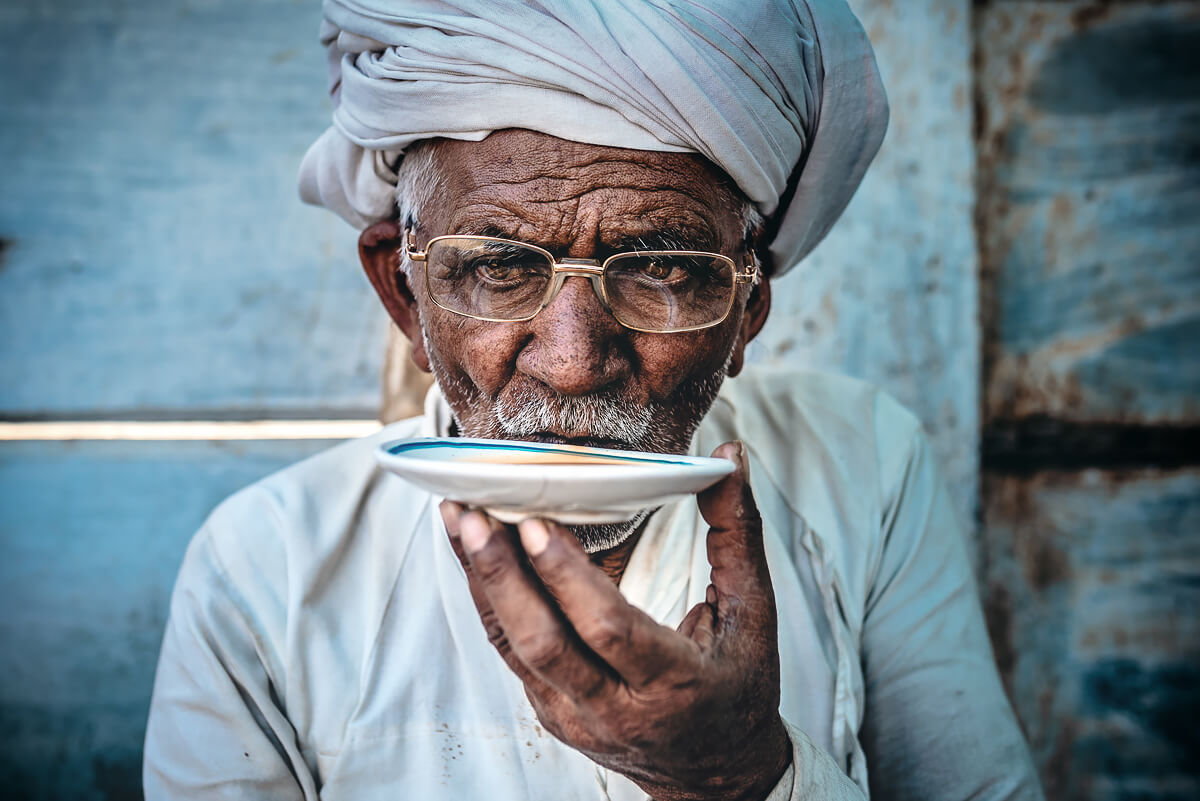 Masala Chai © Jacopo Della Valle
About Jacopo Della Valle
I was born in Rome in 1979 and I was passionate about photography and reportage from an early age. I started shooting during my second grade with the Fujica ST701 belonging to my father, who liked films and trasmitted this love to me.
I graduated in Scenography at the Accademia delle Belli Arti with honors and I developed a great passion for travel photography. I traveled throughout Europe, in the United States, Cuba and Morocco before starting my reportages along Asia: I went to Japan, Vietnam, Cambodia, Thailand, Myanmar, China and India. Fascinated by Asian culture and guided by the readings of Tiziano Terzani, I always tried to get in touch with the local populations to know - and experience - their characteristic uses, customs and traditions, avoiding the superficiality of the tourist traps. For this reason I embarked on long journeys to discover different Asian ethnic minorities, who live in tribes that are difficult to reach and that still survive globalization.
Among all pictures I prefer the portraits, because they give me the chance to capture the history and the deeper essence of the people in front of me. There are people with whom I shared a lot and others with whom there was only a brief meeting, but in all situations I used the camera to make a connection with the other and to try to represent the soul through a poem of colors. In fact, it's the camera that I often use to communicate with people so distant from us, who do not speak our own language but are so rich in curiosity and emotions.
Through my photos I would like to share with you my passion and the intensity of my experiences, which do not only testify the different anthropological realities, but they want to pay a great tribute to the different cultures that surround and enrich us.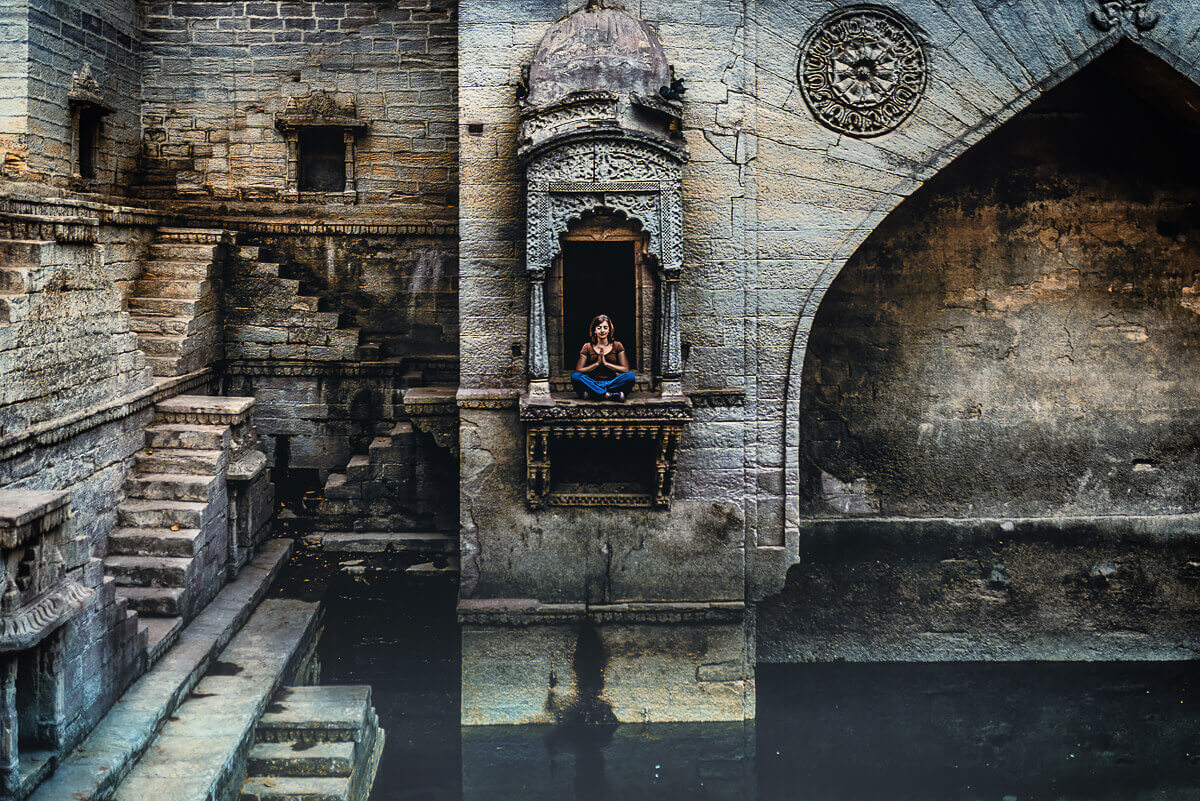 The Blue Well © Jacopo Della Valle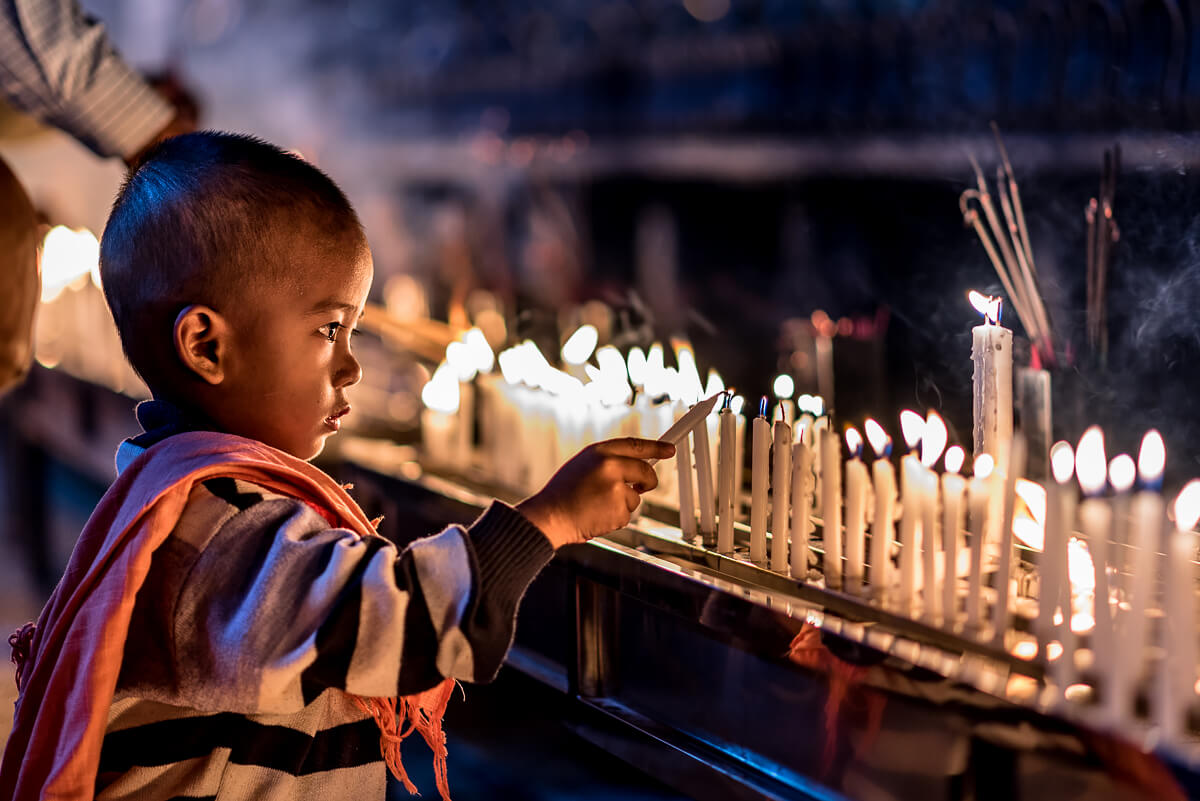 Future Light © Jacopo Della Valle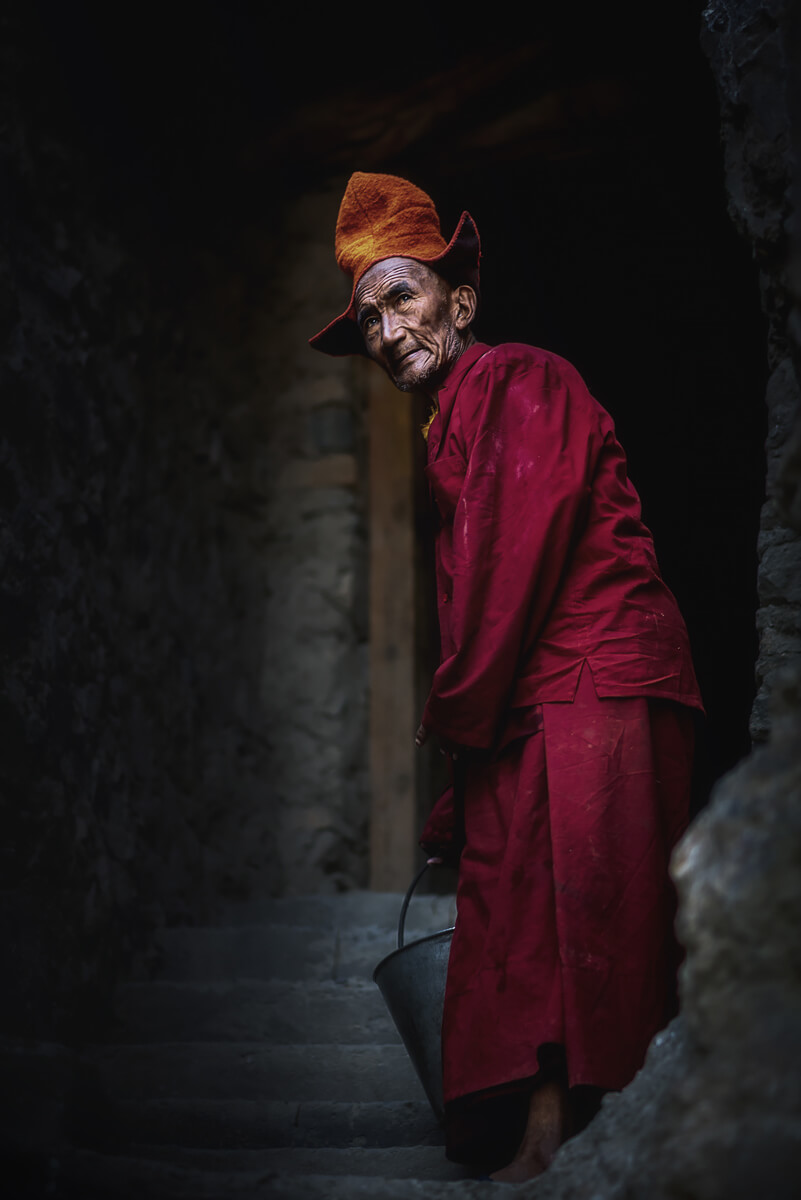 The Old Lama © Jacopo Della Valle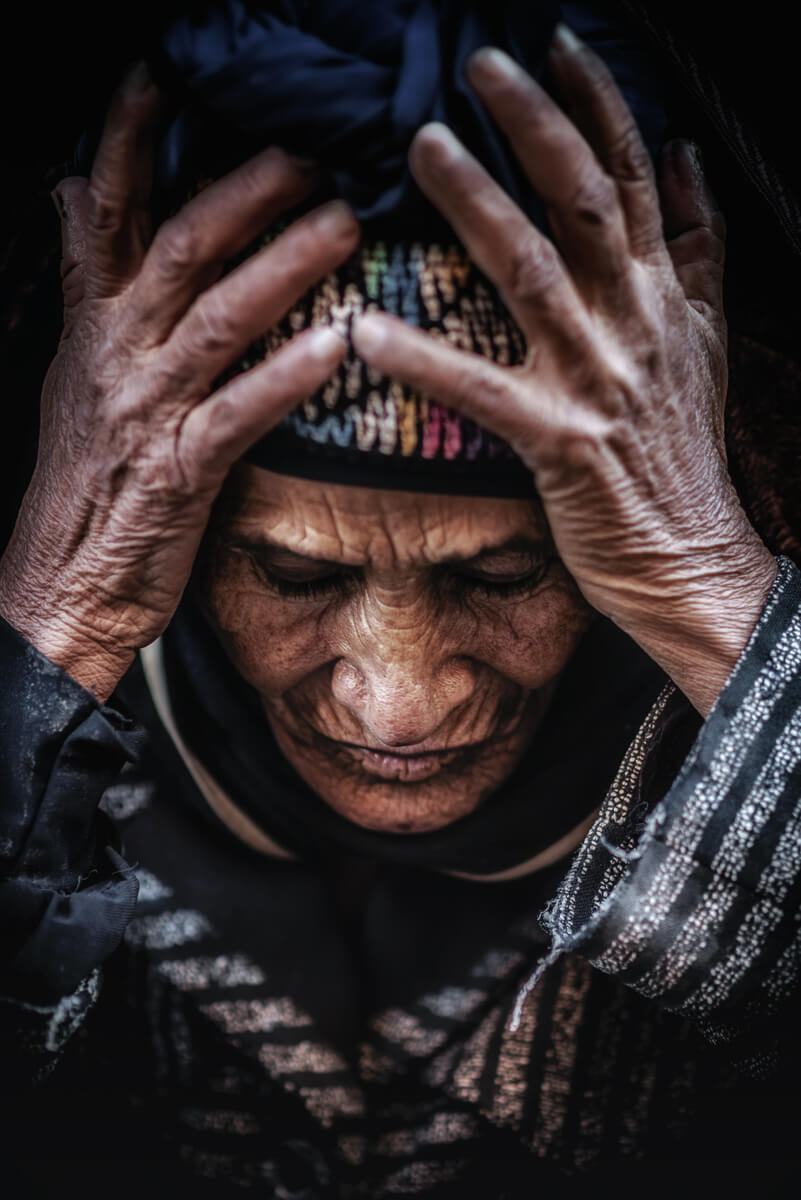 All about Jacopo Della Valle
Jacopo Della Valle on Instagram
Jacopo Della Valle on Facebook