Giedo van der Zwan is a street photographer, writer and publisher from the Netherlands. He started working on a long-term project 'Pier to Pier' in 2017 and published his book in June 2018. He is the winner of
AAP Magazine 8 Street
. We asked him a few questions about his life and work.
All About Photo: Tell us about your first introduction to photography?
Giedo Van Der Zwan:
I was given a camera (A Pentax MV) for my 11th birthday. At the time I was really looking for developing new skills as my brother was good at drawing and I was a bit envious. The world of photography immediately took my heart.
Why did you switch from wildlife, macro and travel photography to street photography?
I was looking for a more simple way of spending time doing photography. I tried street because I could start directly from home on any day instead having to wait for a holiday or a weekend.
Why did you choose to pursue a career as a photographer?
Actually I'm not a photographer by profession. I'm an economist who went into writing and communications and I am starting to add photography to my projects - I'm self employed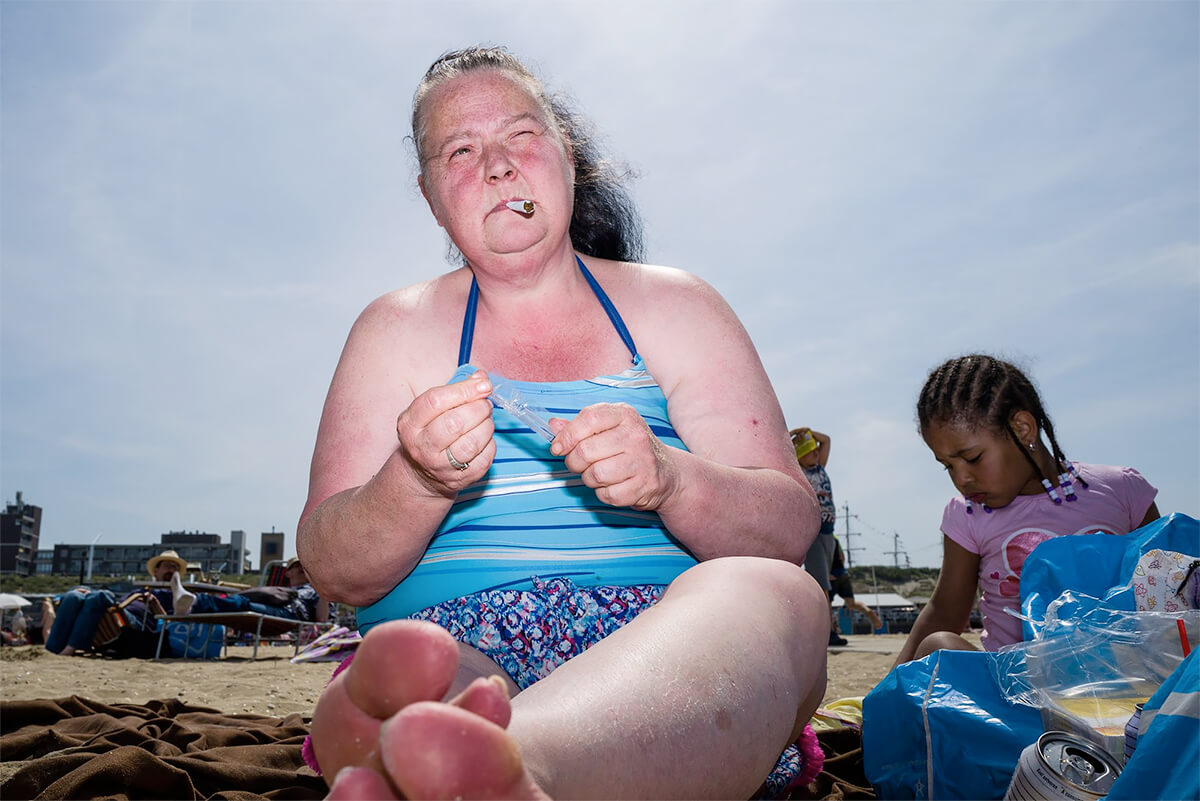 Pier to Pier © Giedo van der Zwan
How do you manage your work as a photographer and as a writer/publisher?
My work involves writing and publishing websites, books and other communication tools. They also need images and if it suits me, I can provide these as well. For my clients it's very convenient that I can do both: writing and photography. And for my book publishing I never have to ask a photographer...
Whose work has influenced you most?
I think it was Ed van der Elsken, a Dutch photographer, who inspired me to try street. Later I discovered the work from Alex Webb and learned about use of layers, composition and colours. Martin Parr - people tend to compare me with him - has also influenced me, but more in a way of confirmation: when I saw his work, I thought I recognize this vision. It is quite similar to mine, though I like cleaner shots.
What does photography mean to you?
Everything. Connecting my senses. Making me see and understand the world. Making me appreciate the beauty around us.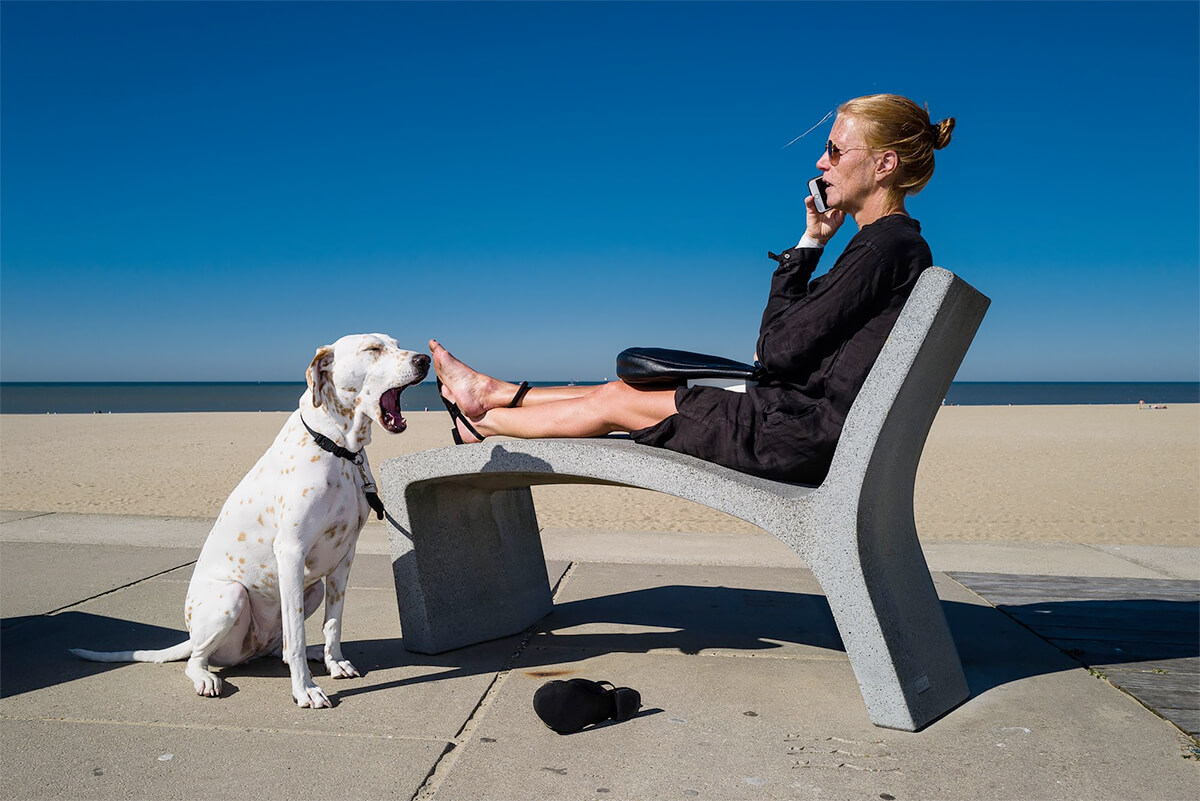 Pier to Pier © Giedo van der Zwan
What is the most rewarding part of being a photographer for you?
Being able to capture what I see and feel at the same time and being able to show that to others.
Can you tell us more about The Netherlands art scene?
For a small country, the Dutch art scene is very developed. Many facilities, festivals, programs and... artists. I mean, the Dutch are famous for their painters, but also Dutch photography is on a very high level. And although tgis makes it quite difficult to stand out locally, it really helps to become better and keep improving yourself.
Among your works, which one is your favorite? Why?
I hate to have 1 favorite, so I don't. No image is perfect. I have different relationships with several images because of when I took them, how I took them, the connections I made and how elements work together in the shot.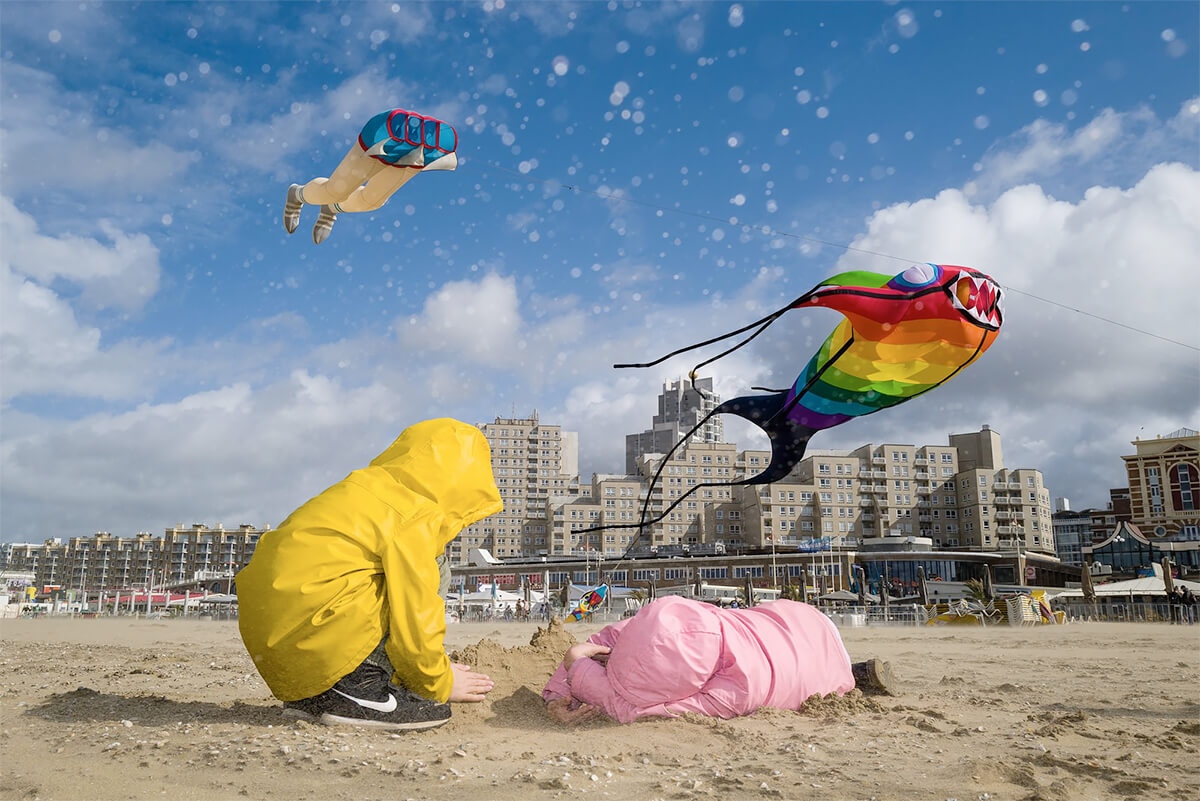 Pier to Pier © Giedo van der Zwan
What makes a good picture stand out from the average?
It should be more than the capture of a great subject, beautiful light and a compelling composition. A good picture should move you. Make a connection. Trigger something.
What inspires your unique storytelling?
Making connections inside a frame: connecting scenes and triggering the imagination.
How do you choose your subjects?
I don't. They come to me. When I see one, I know and I just go. Sometimes this can be a bit dangerous but mostly I seem to be able to get away with my direct approach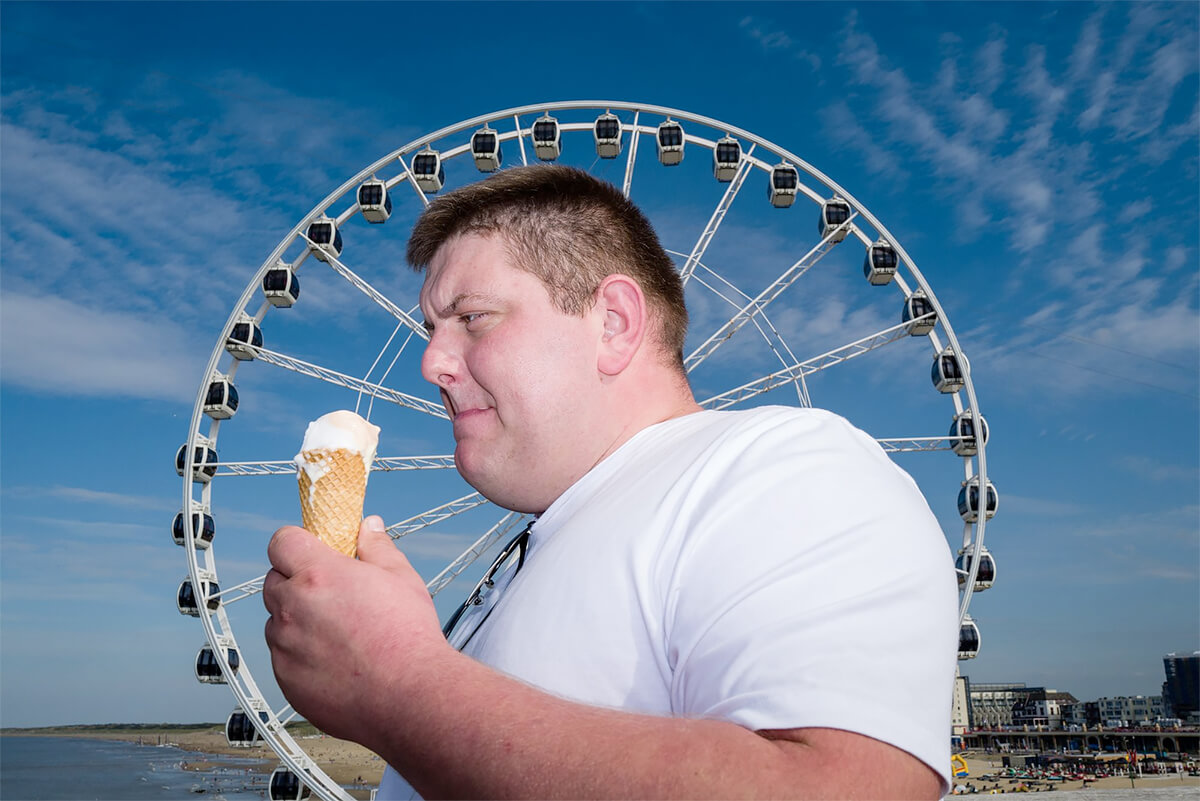 Pier to Pier © Giedo van der Zwan
What are your career goals?
Creating enough time apart from professional projects (as a writer/publisher/photographer) to keep doing my photography projects, creating new series, shooting together with others, finding new inspiration. That seems like a great way to spend my life!
What kind of gear do you use?
Single camera, single lens. No zoom: A Leica Q2 with flash
Do you spend a lot of time editing your work?
No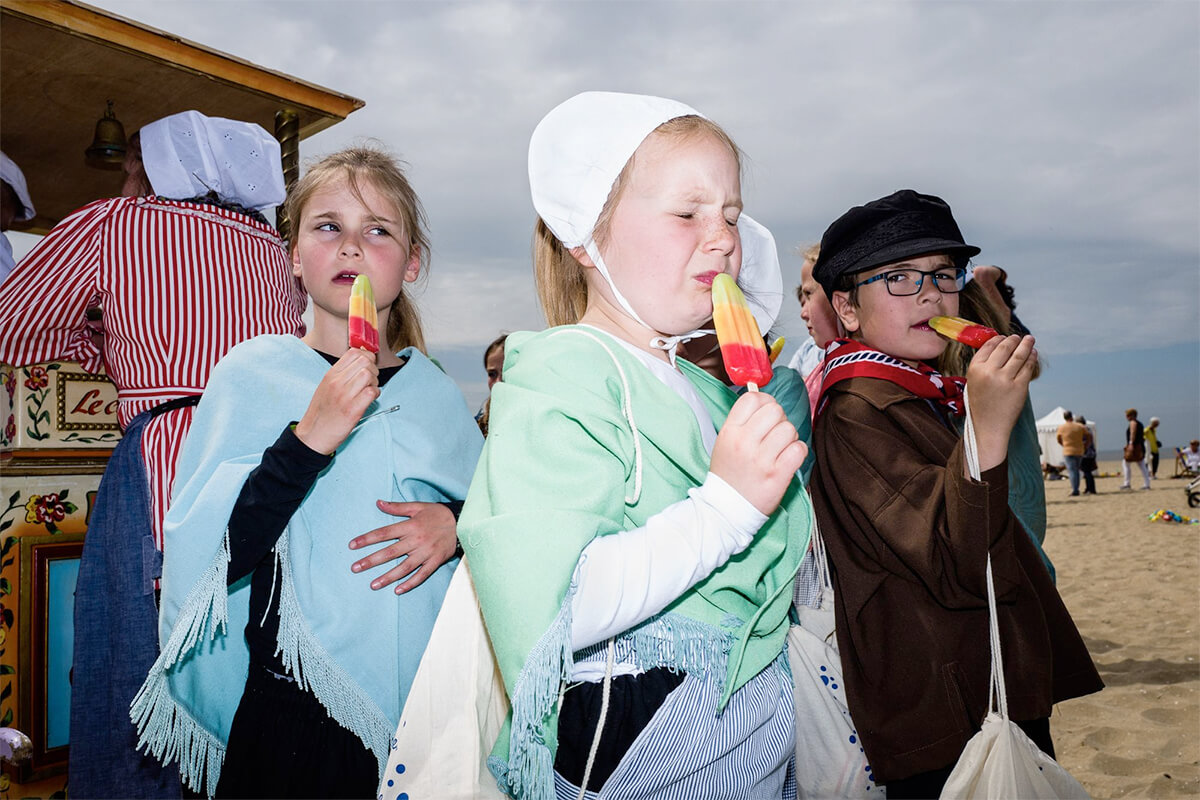 Dutch © Giedo van der Zwan
How do you educate yourself to take better photos?
Looking at great work. And also looking at paintings from (Dutch and other) masters.
How would you describe your photography style?
Absurd. Direct. Candid. Colourful. And at the same time very balanced in light and composition.
Where do you see yourself in 5 years?
No idea.
Anything else you would like to share?
Thank you for choosing me as a winner in your magazine.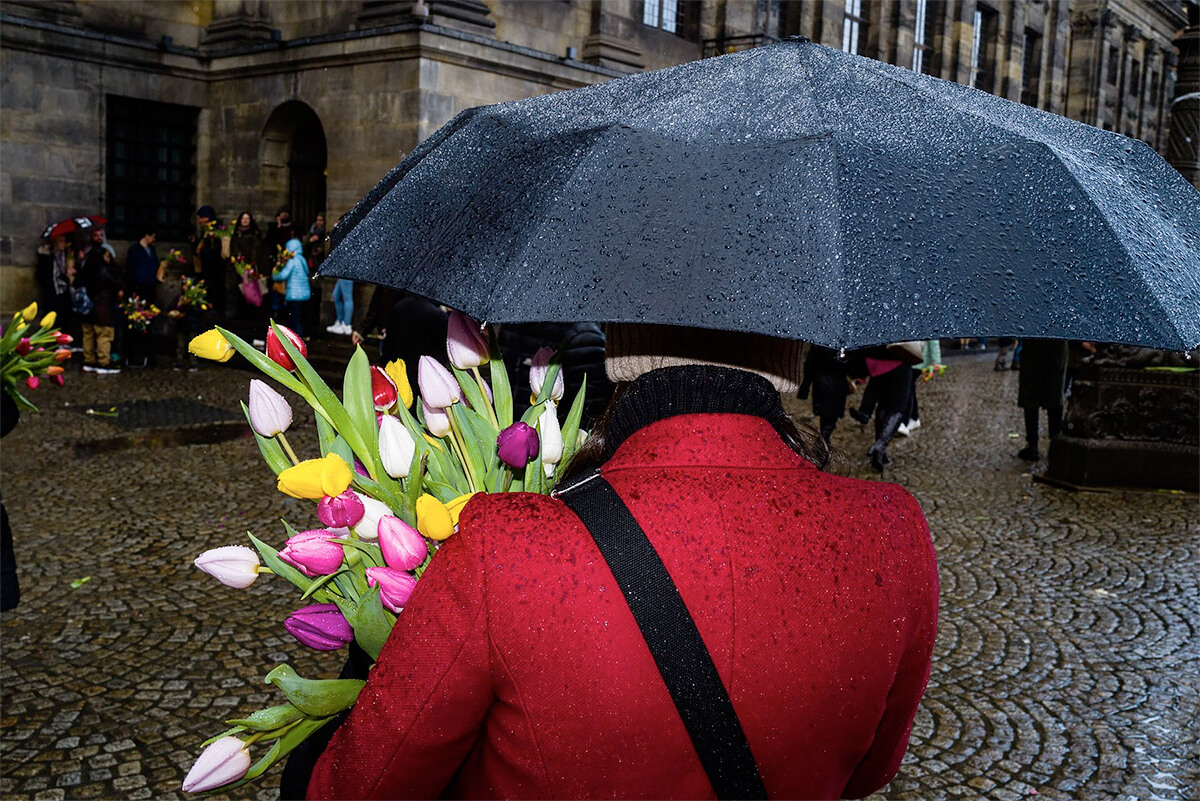 Dutch © Giedo van der Zwan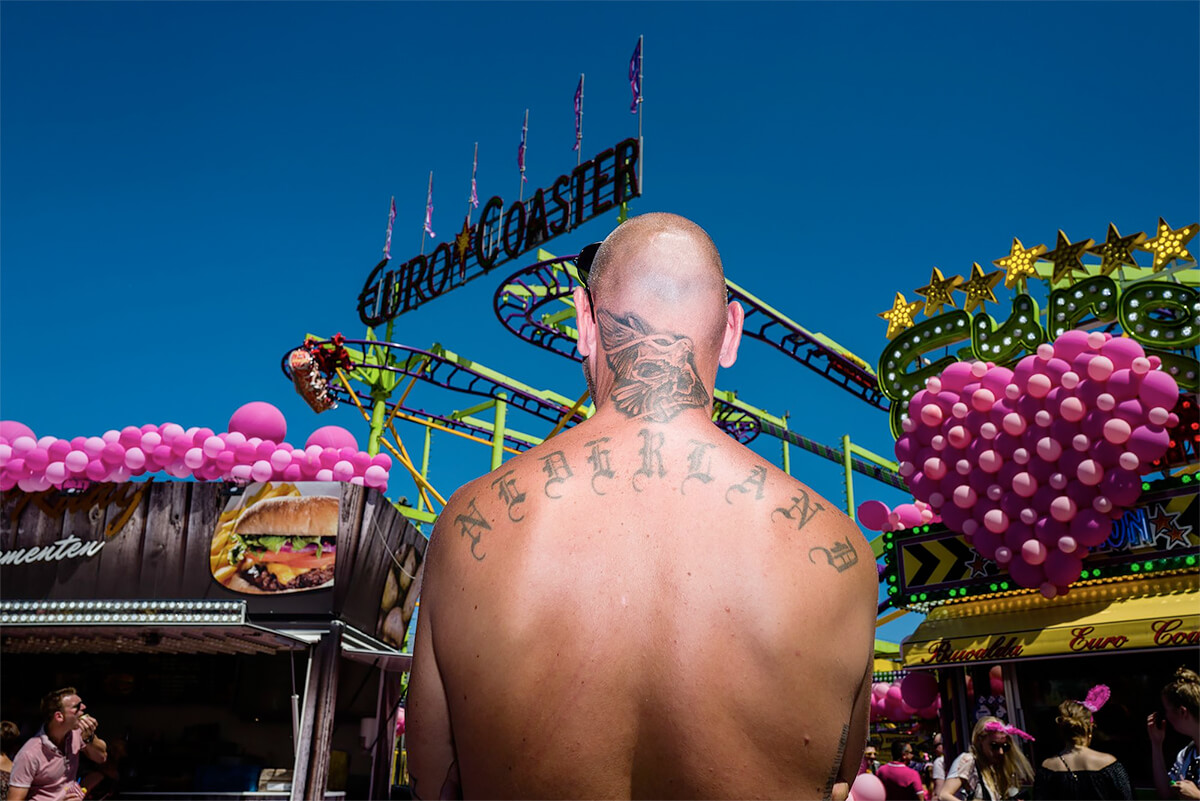 Pink Monday © Giedo van der Zwan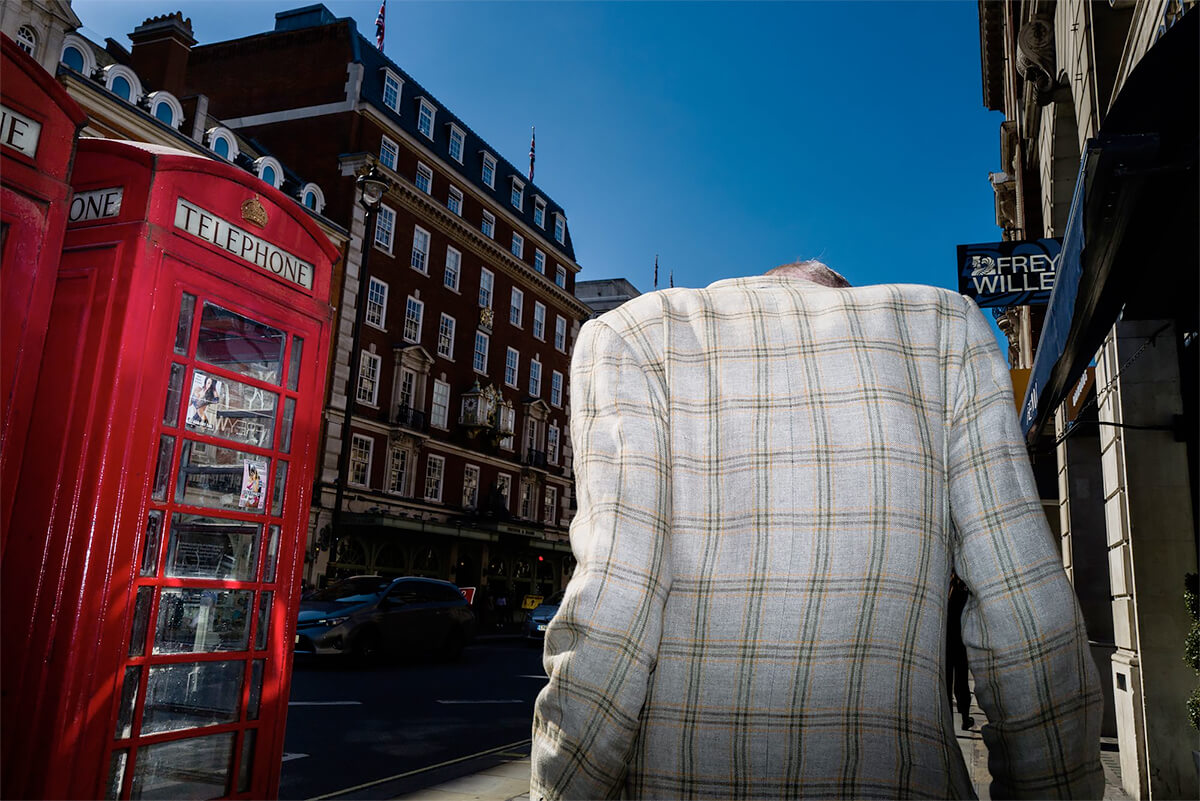 Just British, London © Giedo van der Zwan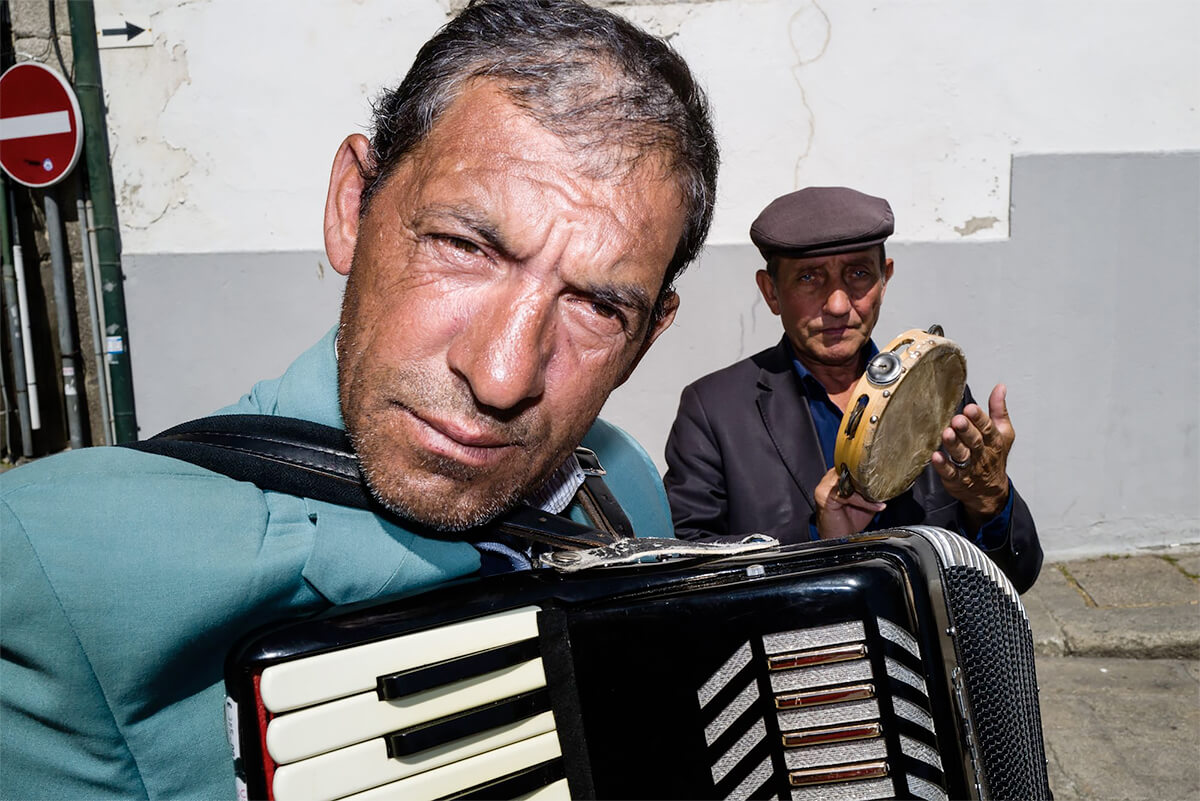 Porto © Giedo van der Zwan