George Byrne Studio is thrilled to announce Post Truth, a monograph of work developed by the Australian artist while exploring his new home, the urban landscape of Los Angeles, releasing late October, 2020.
Post Truth documents Byrne's explorations and examination of his new surroundings. He celebrates and memorializes the low-slung structures that originated in response to SoCal's automobile culture, the city's distinctive light, iconic flora and bleached facades. Images evolve from raw, photo-real street observations to dreamy compositions of pastel color.
Internationally recognized for his large-scale photographs depicting textures, surfaces and landscapes as abstract assemblage, Byrne finds unconventional photogencism in the undistinguished structures, or junk space of the City of Angels.
Ian Volner
, whose essay introduces the book, writes
''...what Byrne manages to induce is an eerily familiar mental state, an encounter with the city bound to send a chill down the spine of anyone who has spent a lonely afternoon in Las Palmas, or the eastern reaches of Chinatown, or drifting up North Gower at five o'clock, under the spreading darkness of the hills.''
''Post Truth serves in part as a 5-year retrospective of my work (2015-20) These 5 years mark a frenetic period of creative output for me. A period where my day to day life changed completely. I went from working in cafés here in LA in 2014, to being a full-time artist having 2-3 shows a year in galleries in different countries. The images in the book charts that evolution.''
- George Byrne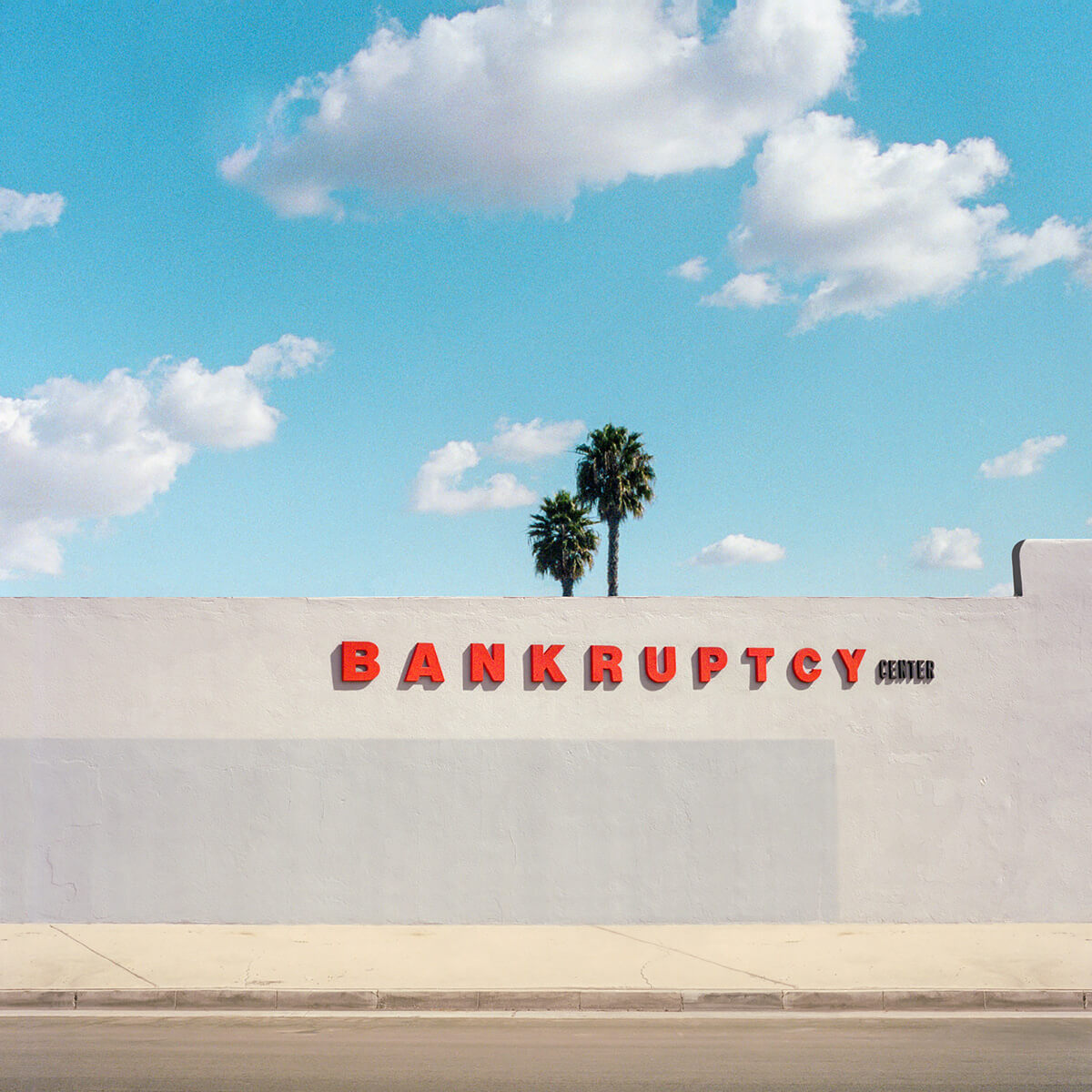 Bankruptcy 2014 © George Byrne
About the artist:
George Byrne's (Sydney, Australia b.1976) large-scale photographs depict the beauty behind everyday banal. Textures, surfaces and landscapes become painterly abstract assemblages. The artist references the clean lines, starkness and clarity of Modernism, while also citing the urban photography of the New Topographics movement. Byrne attended the Sydney College Of The Arts, travelled extensively, before settling in Los Angeles, USA in 2011 - where he now lives and works.
Byrne's work resides in numerous international collections and he is represented by galleries in the USA, Canada, Australia, Taiwan, Norway with a solo show planned for September 2020 in Mumbai, India.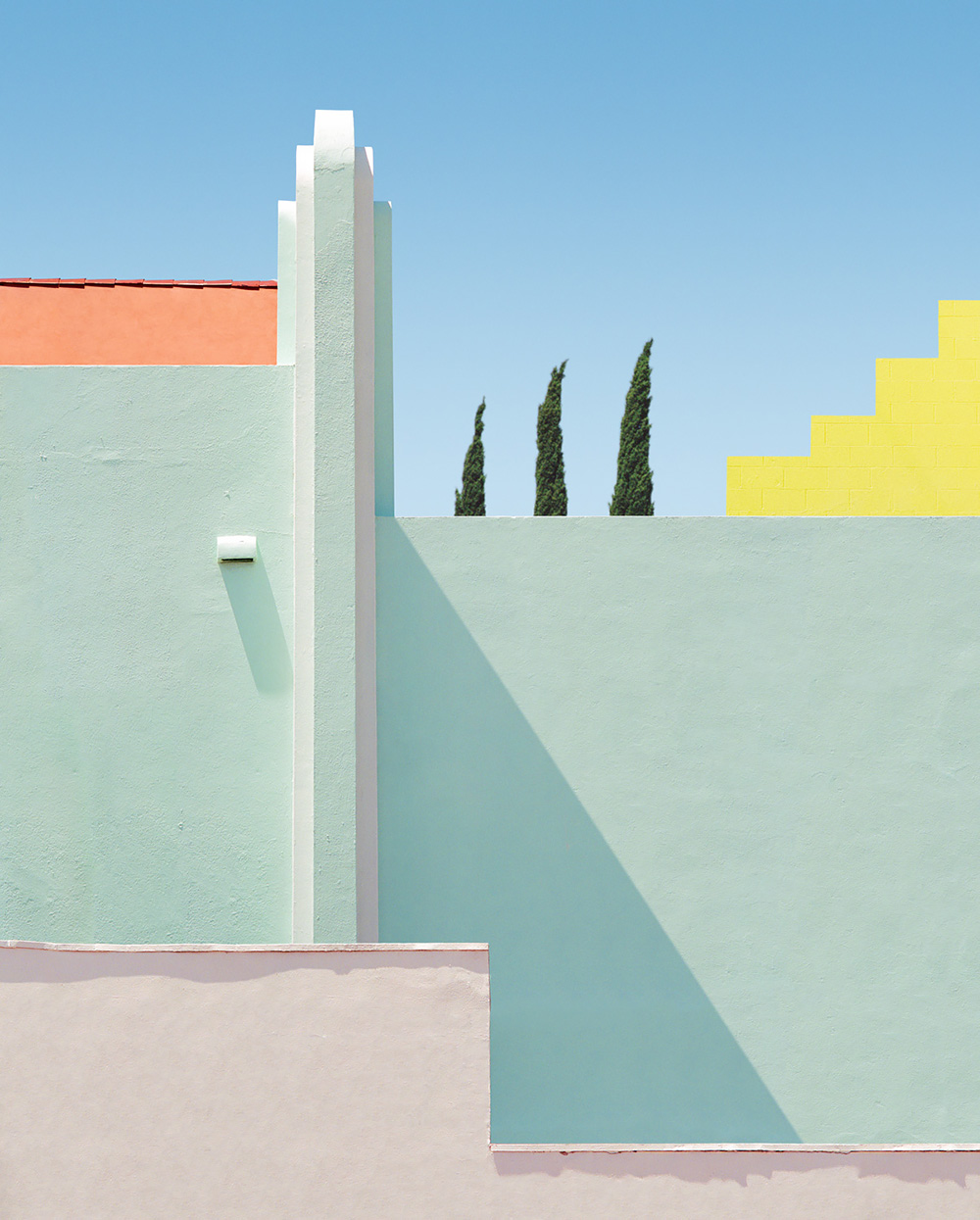 Post Truth 2018 © George Byrne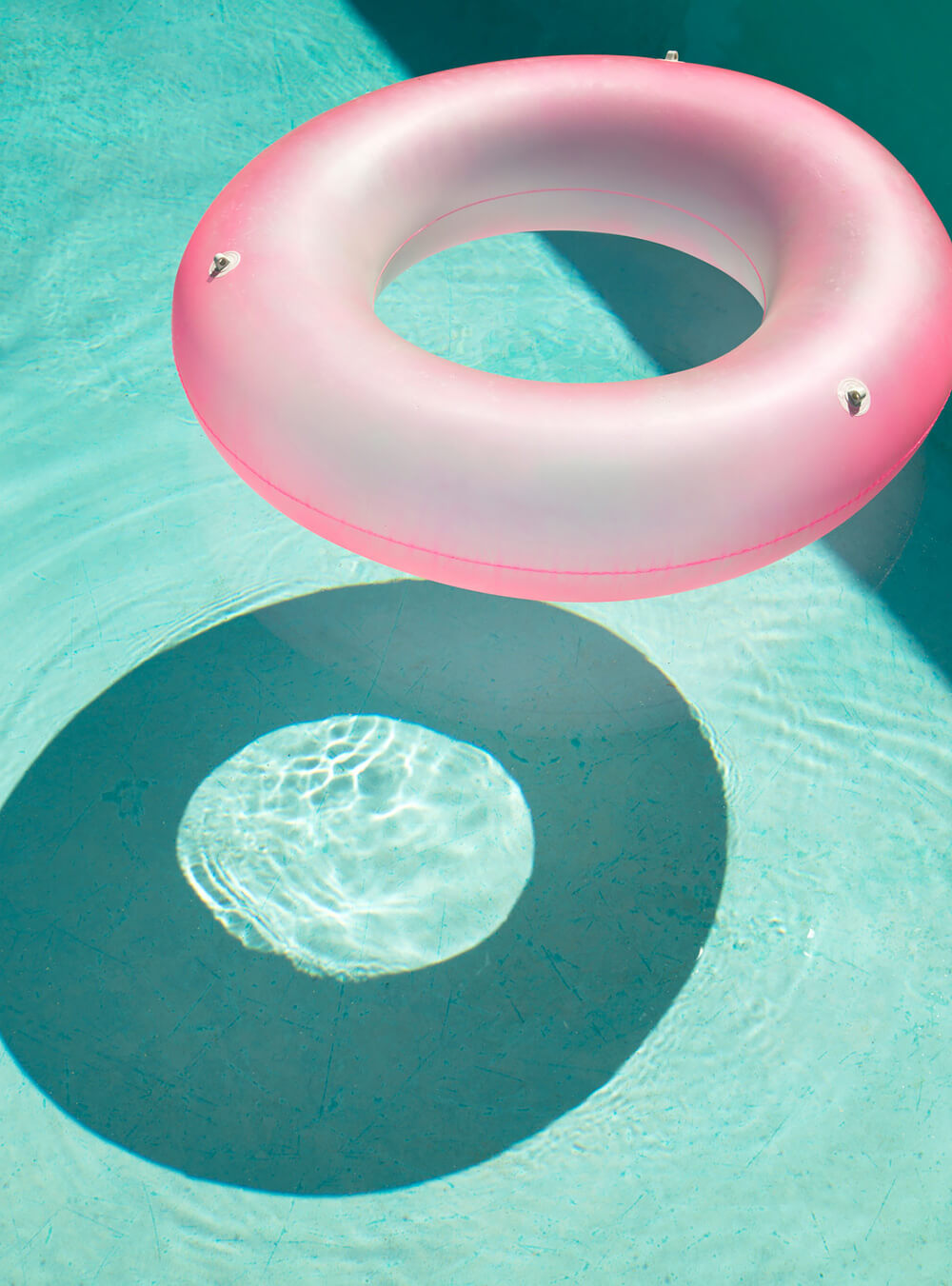 Hotel Pool #1, 2015 © George Byrne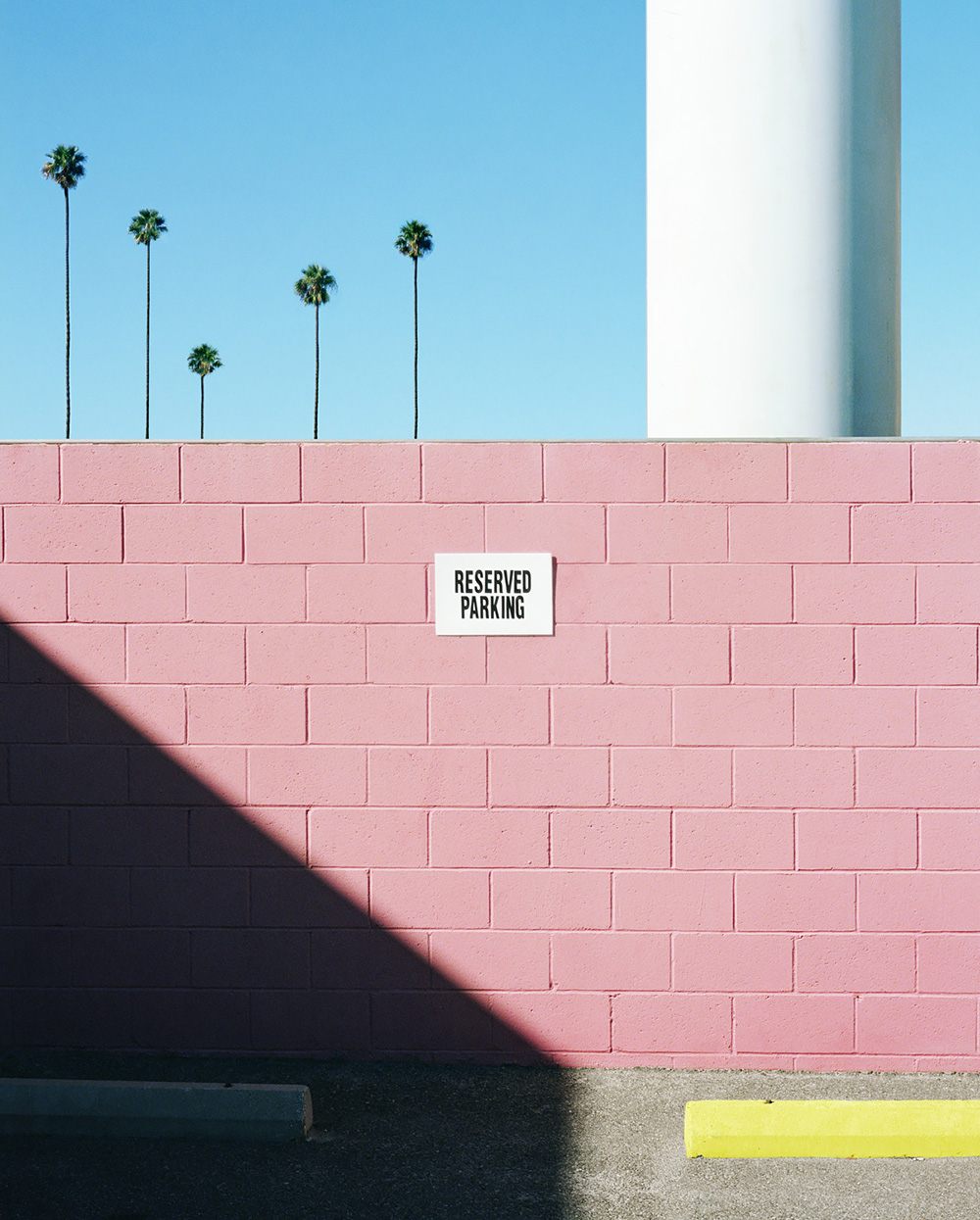 East Hollywood Carpark 2016 © George Byrne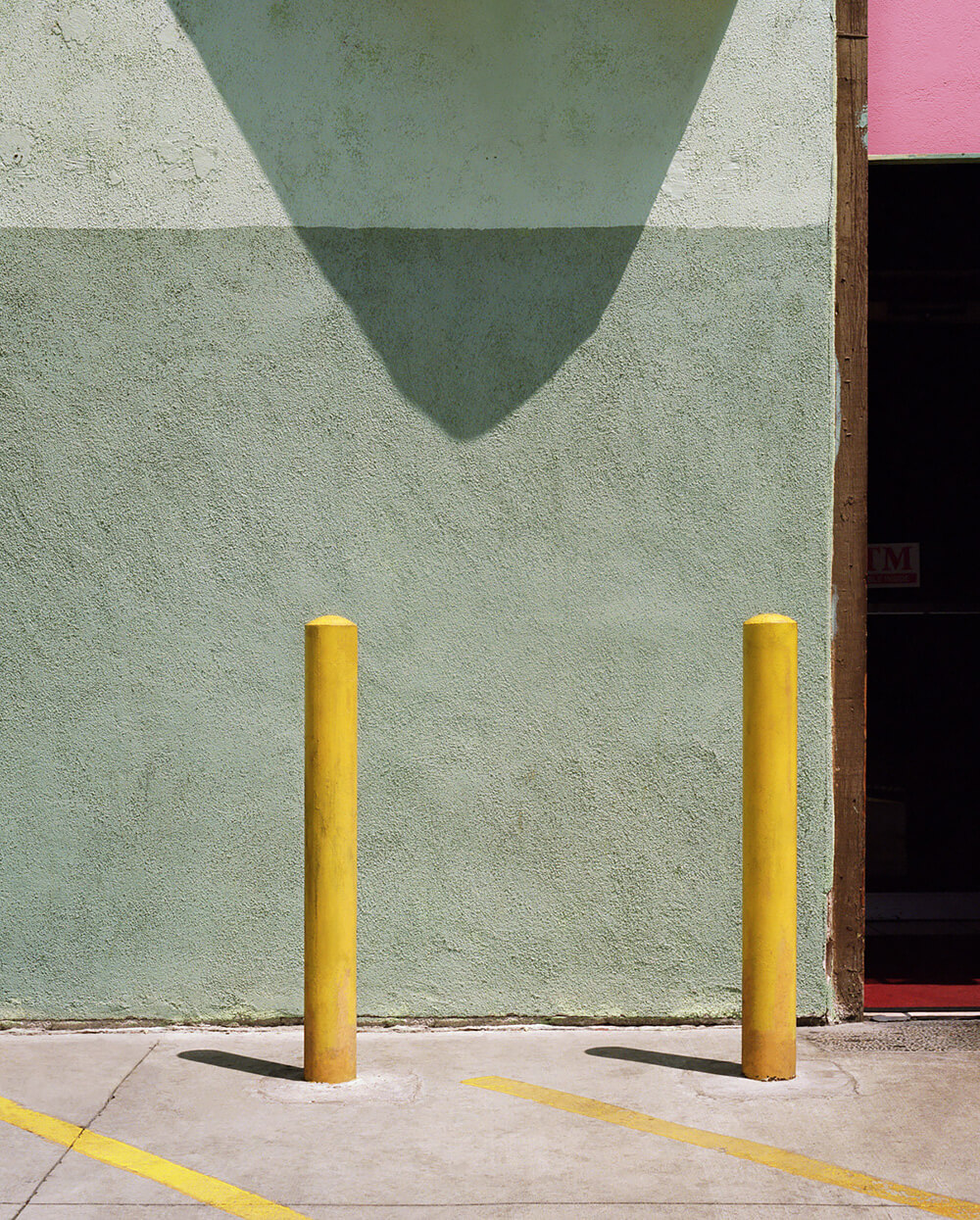 Temple St., 2015 © George Byrne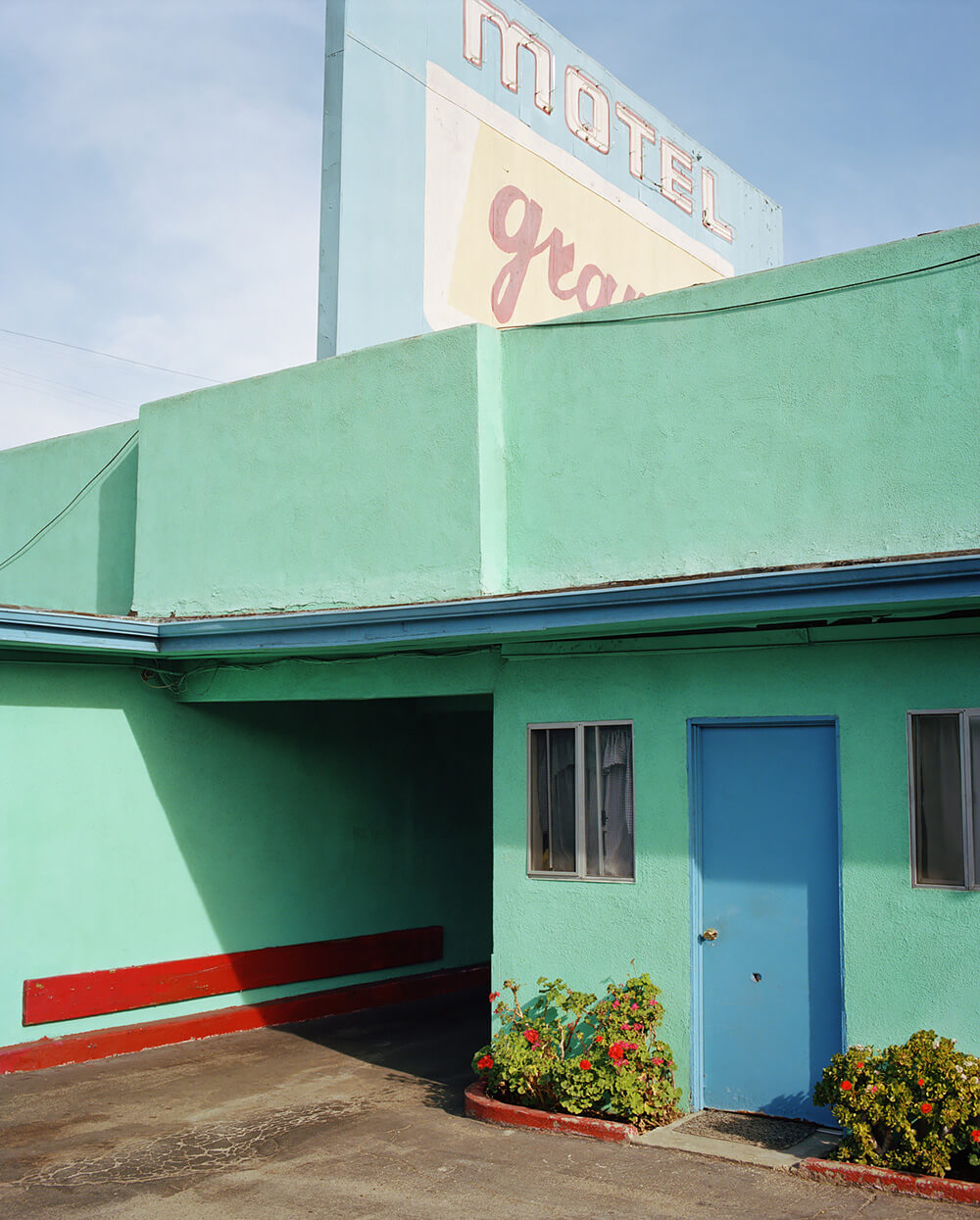 Motel Grand #2, 2014 © George Byrne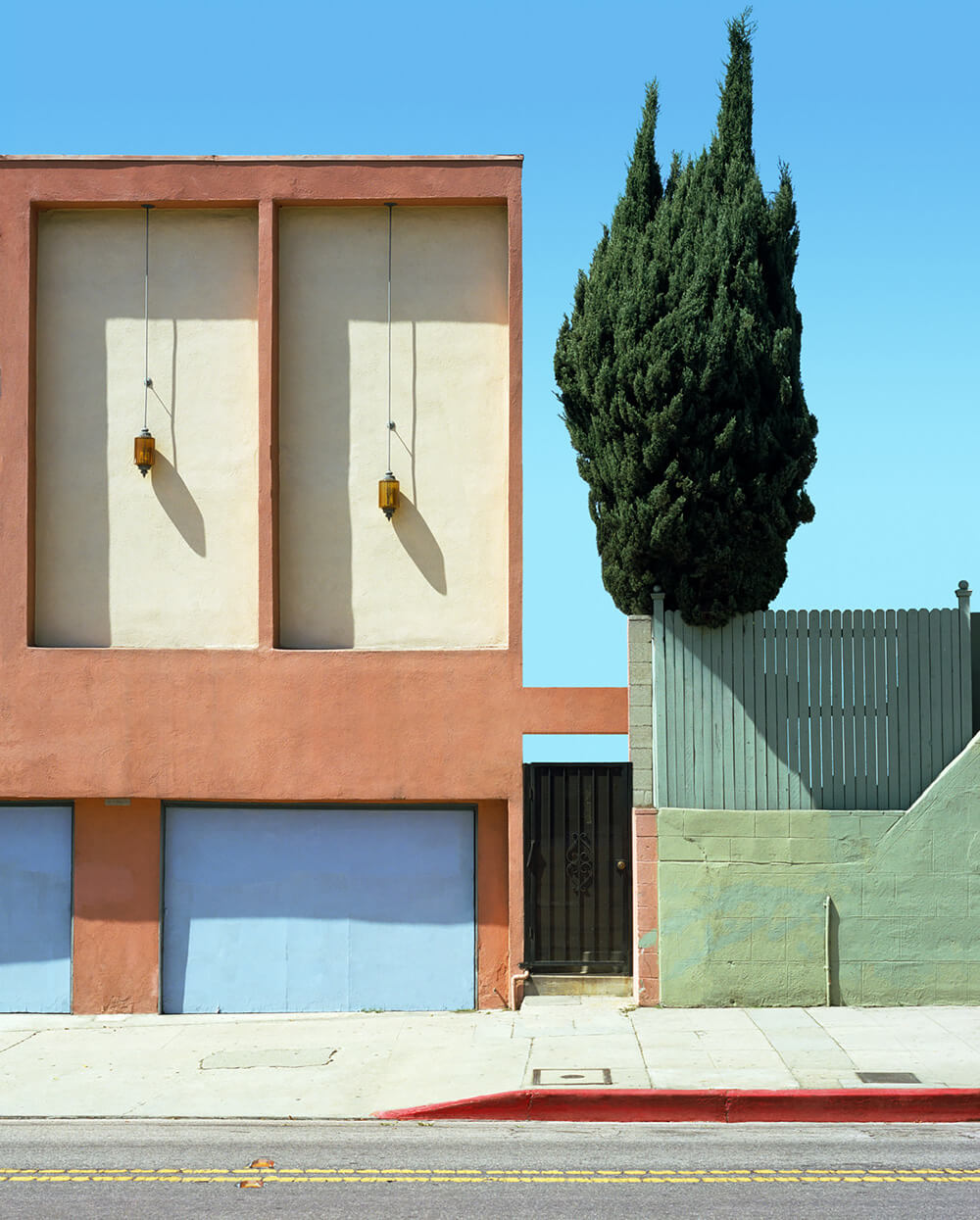 Virgil, 2016 © George Byrne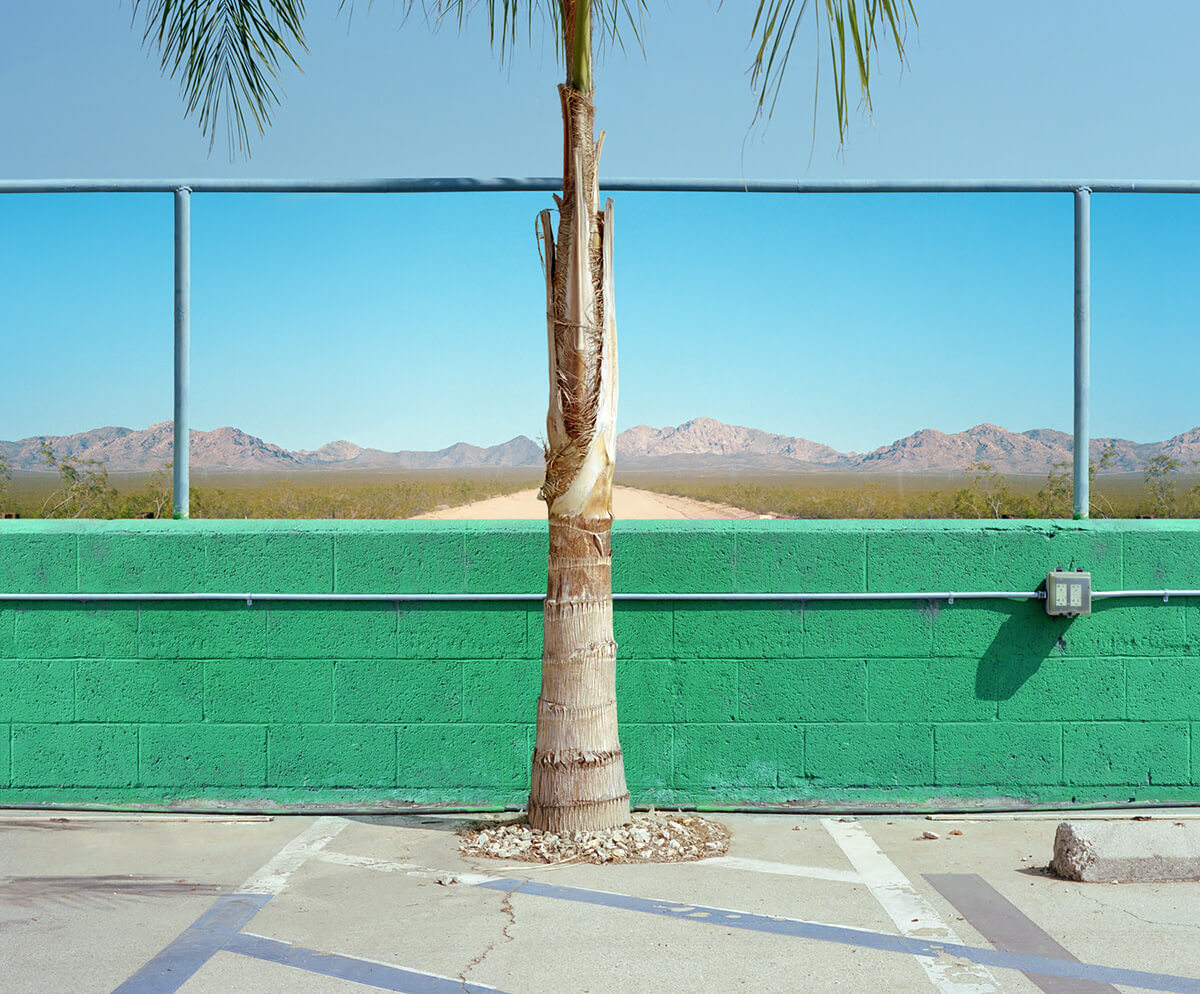 Desert Pit Stop, 2018 © George Byrne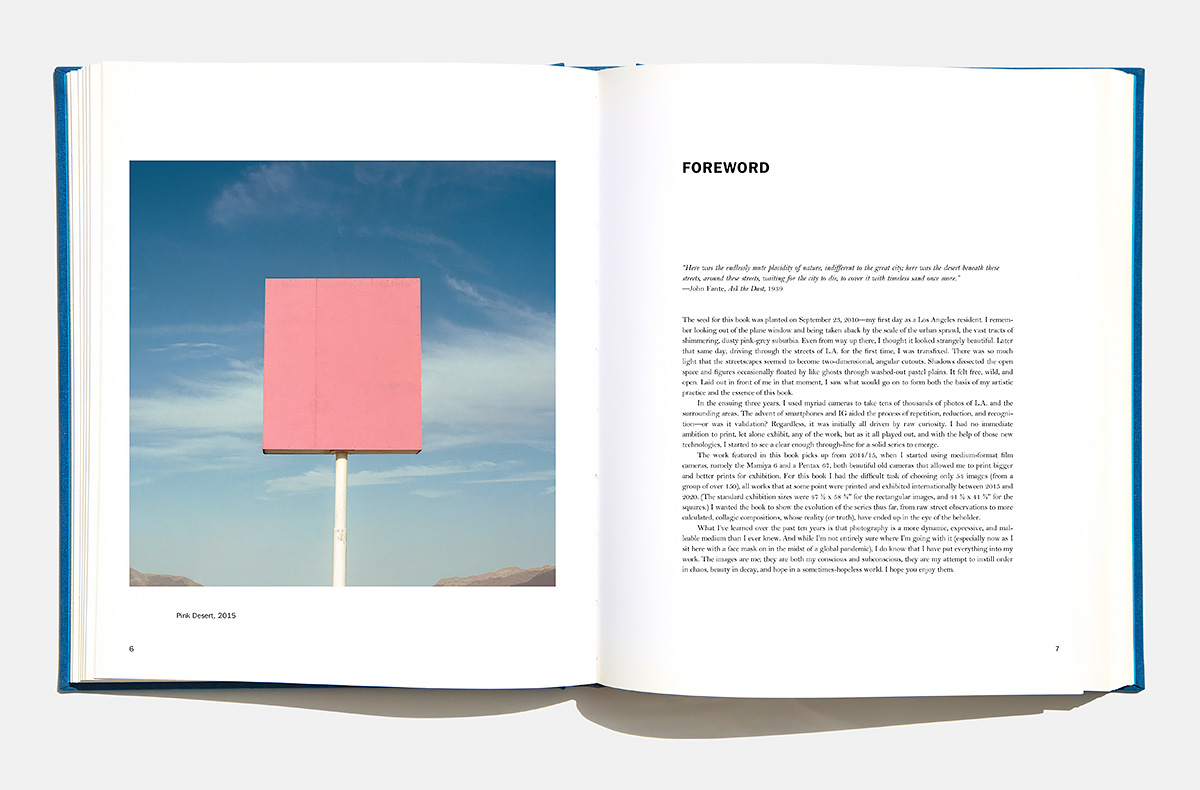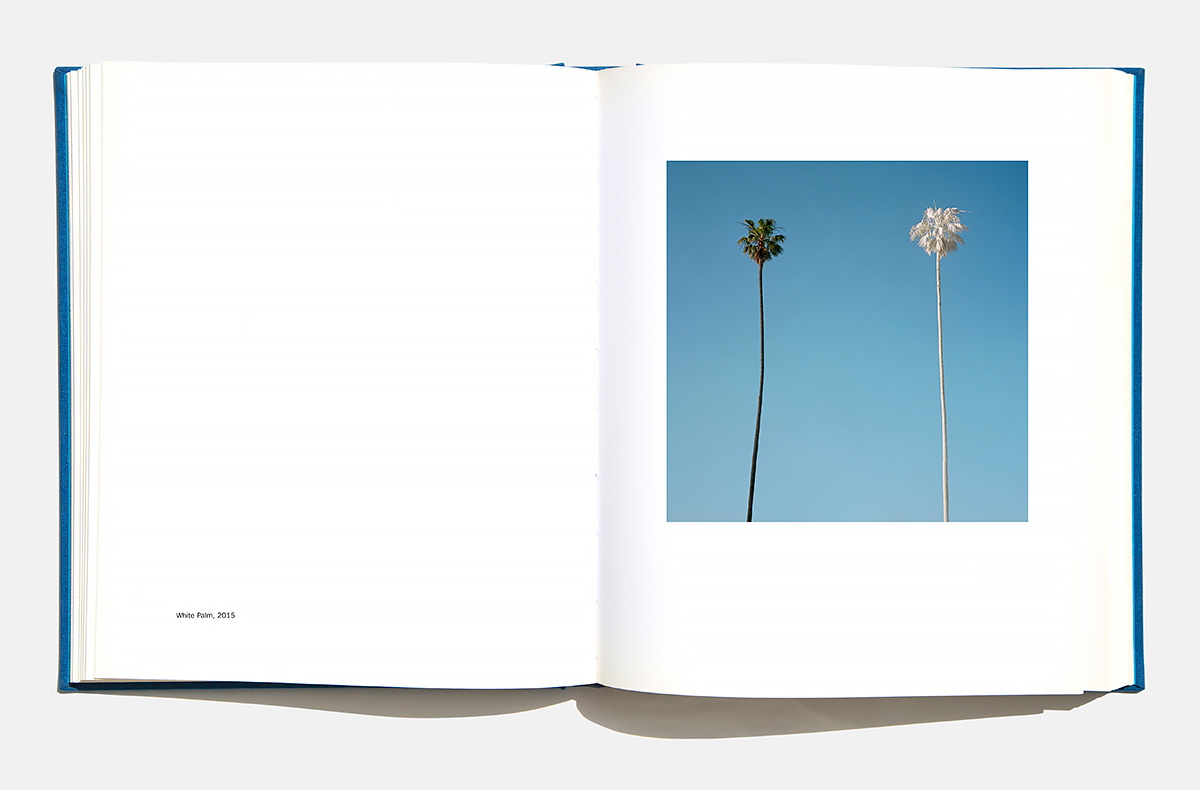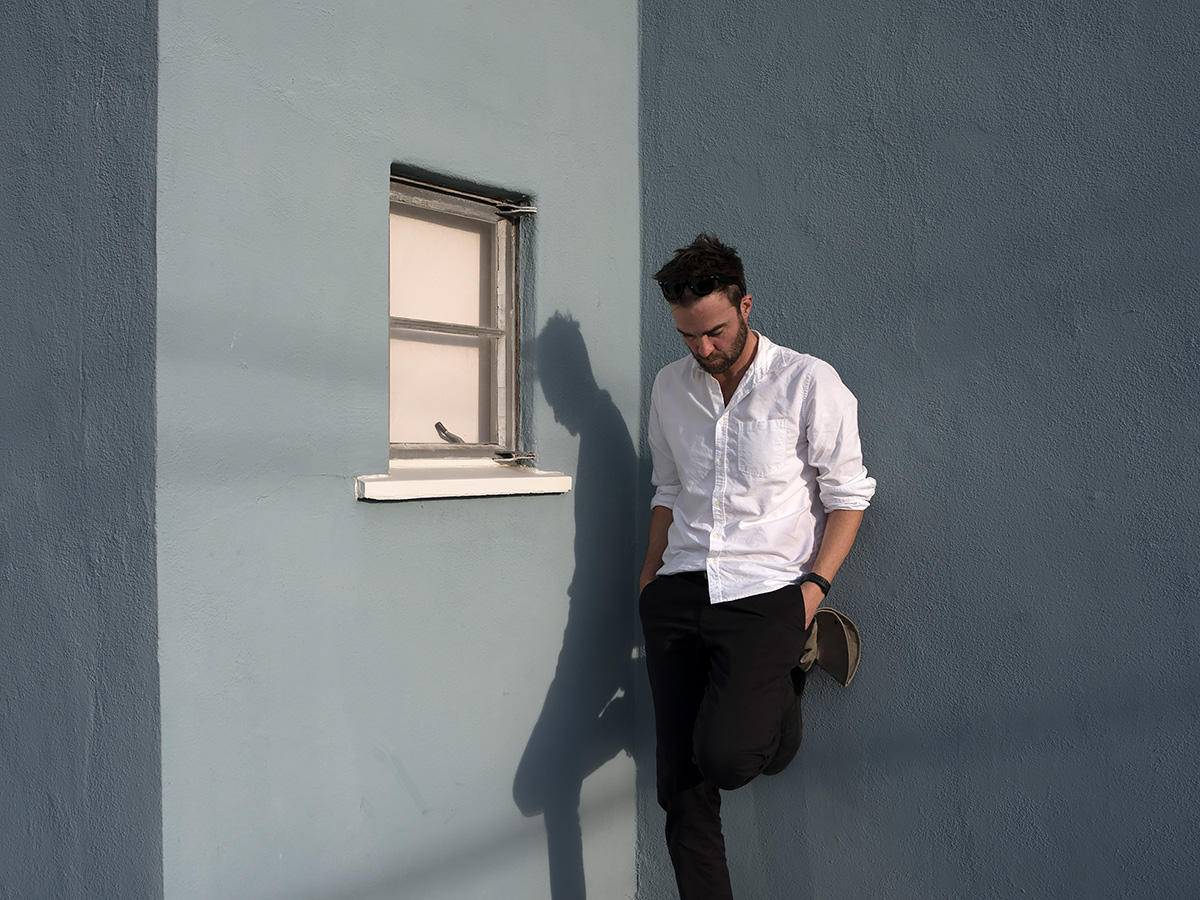 All about George Byrne