Photography is a powerful visual art medium. It can convey emotions, sensations, deep perception of the moment. Now, imagine that the photo is made from the air and shows an absolutely breathtaking view? Wouldn't it inspire and energize even more? Breathtaking, inspiring and energizing - that is exactly how our planet looks from above! And that is the kind of aerial images I look for, when I am on my photo trips.
This time I decided to go a bit further. I am intended to
enhance your visual art experience in a new and unique way
. We know that every substance on our planet is intertwined and has its own energy. We don't see the energy of things but we certainly feel it. A drop of water from the ocean is part of the ocean and has its energy. Cubic meter of the air represents the whole atmosphere.
From now on, from each photo trip I will be bringing tiny parts of our planet with me. Soil, air, sand, water - all of them taken from the places I photographed. Placed in glass capsules, each of them will be attached to my photos as an art object on their own.
You will be able to feel the energy of the place when you are looking at the picture.
Feel more connection with the universe. More love. And more responsibility to save and protect our world.
Earth Prints project will have limited number of carefully selected fine art images in particular sizes.
In march of 2020 during my latest trip to Iceland, right before a lockdown, I brought capsules filled with air, water and black volcanic sand. I'll put them in hand-crafted mahogany cases. This means that 7 images below will be printed in limited editions and will have earth prints attached to them.
I truly believe that these photos
will take very special place in your houses and will fill it with new energy and meaning.
I know it for sure, because even now, while typing these words I have chills going down my spine.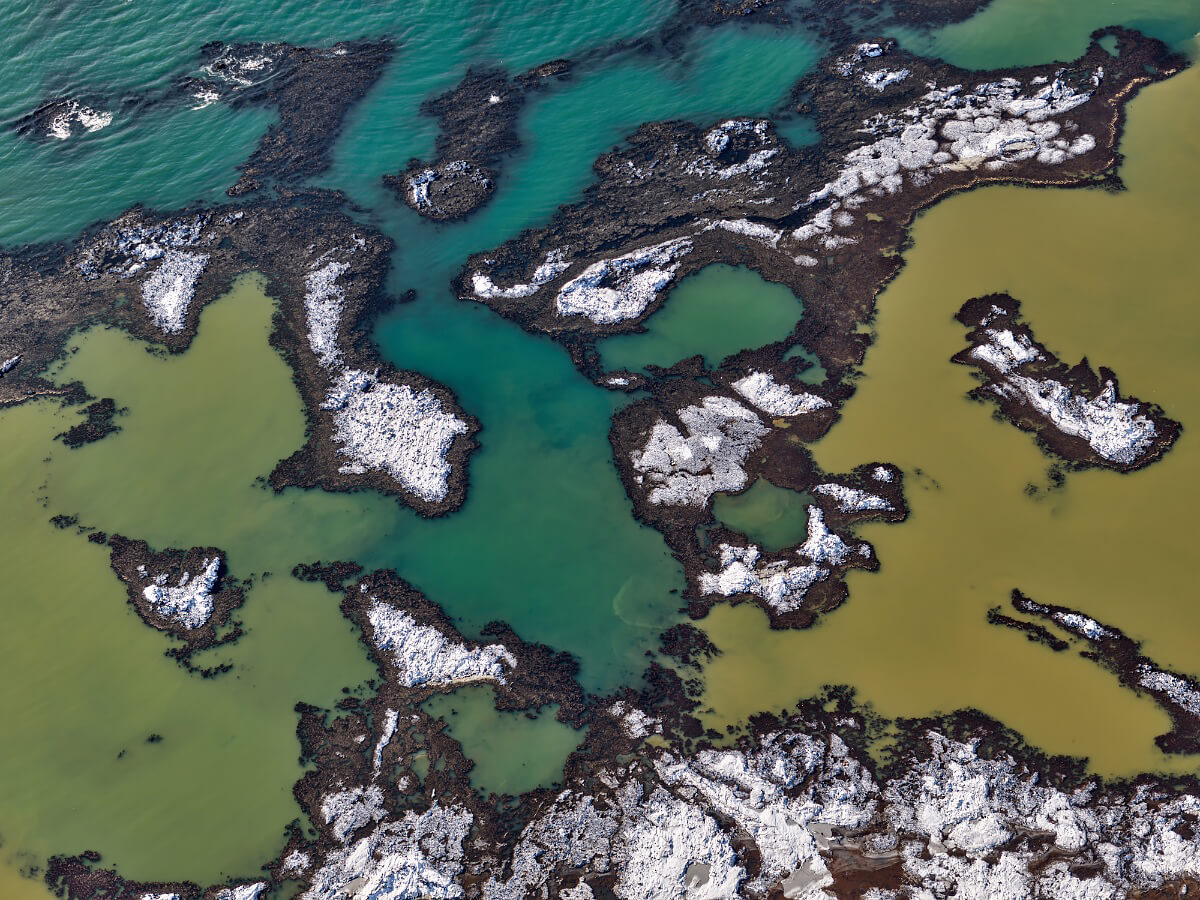 Water Kaleidoscope Iceland '20, 120x90 cm, edition of 15 Paper: Canson Infinity Platine Fibre Rag, 310 gsm, Satin © Stas Bartnikas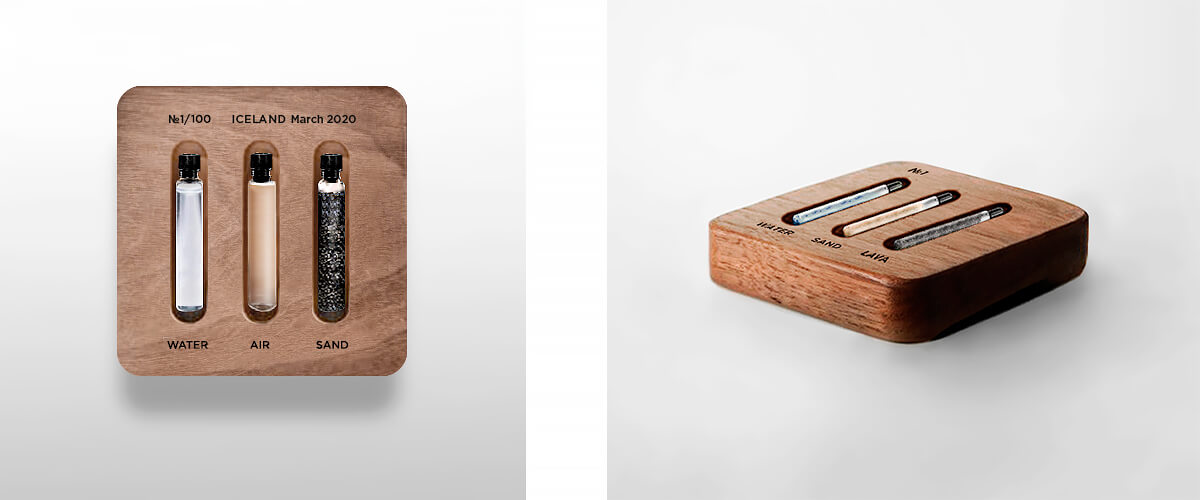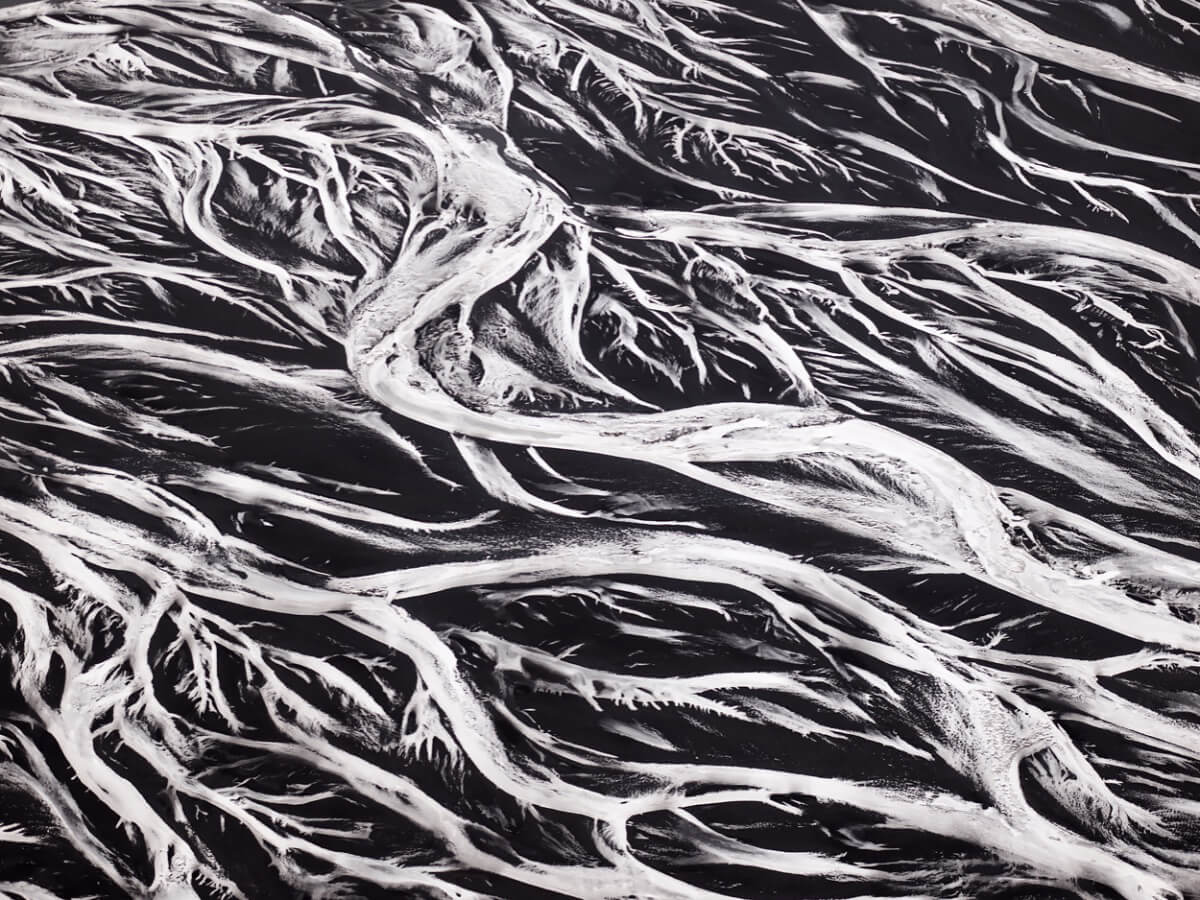 Frozen Veins Iceland '20, 120x90 cm, edition of 15 Paper: Canson Infinity Platine Fibre Rag, 310 gsm, Satin © Stas Bartnikas
About the photographer
I am Stas Bartnikas, aerial photographer from Moscow. I graduated from Moscow State University with a degree in journalism and worked as a correspondent in one of the largest newspapers in the country. After the collapse of Soviet Union I pursued career in the development of various business projects in advertising and sales.
Photography is a serious part of my life that combines my love of travelling with a passion for aviation. Past few years, I have been actively engaged in aerial photography while flying in light aircrafts and helicopters in different parts of the world. During this time I visited more than 20 countries.
I'm convinced that Mother Nature is the most sophisticated painter. I see it as my mission to capture its beauty in its perfect form and convey the energy of our planet through my images. I call my style of photography aero-art.
I won more than 170 awards at the prestigious contests, such as NatGeo Photo Travel, IPA, TIFA, MIFA, PX3, Siena International Photo Awards. My shots were published in magazines across Russia and Europe such as Sunday Times Travel magazine, Maxim, GEO, Bild, View, Vanity Fair, L'Officiel Voyage and were featured in National Geographic's Photo of the Day and Daily Dozen rubrics number of times. Currently I am a contributor for @natgeoyourshot. Some of my works are represented in London based Avivson gallery. Some are part of privately owned collections.
I hope that powerful images portraying our planet invoke deep feelings of love, admiration and respect towards the Nature. And I believe that people tend to protect what they love.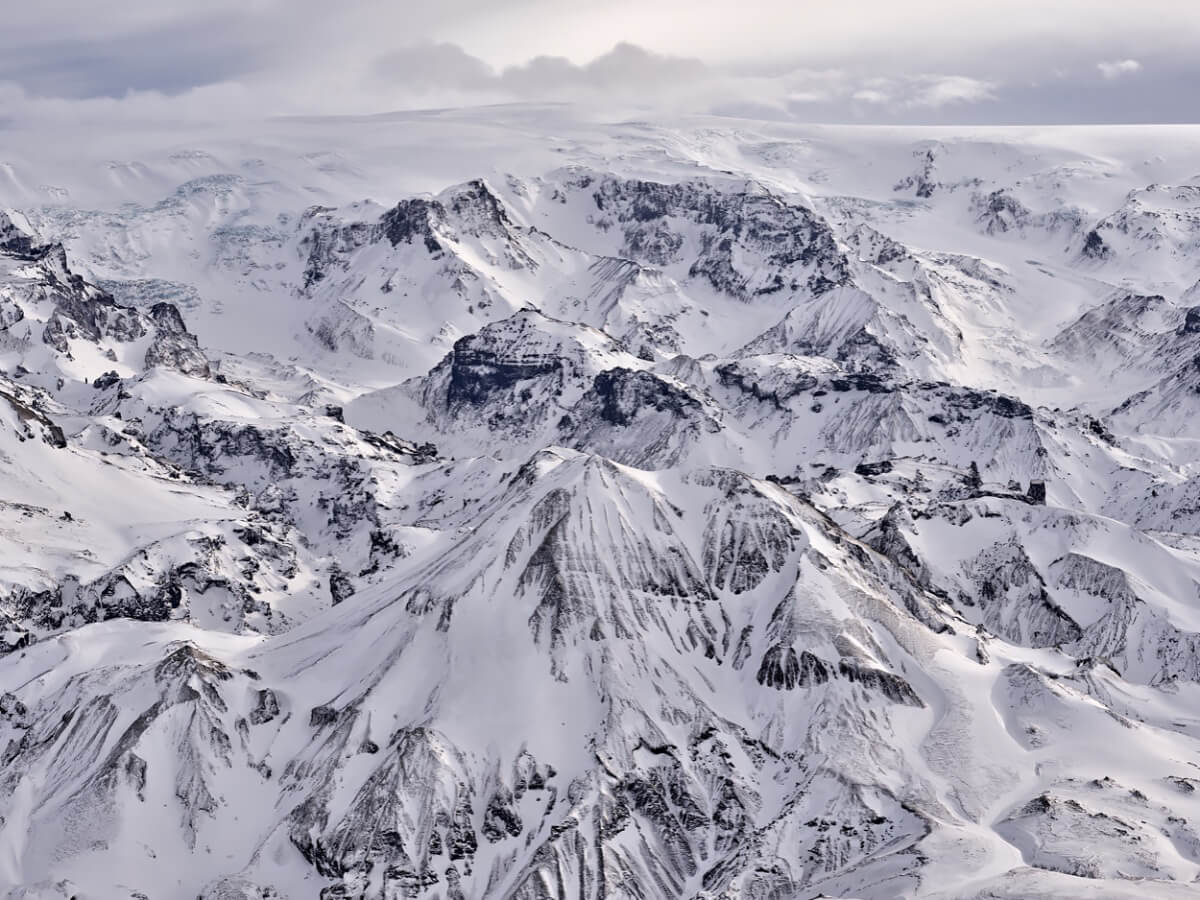 White Highlands Iceland '20, 120x90 cm, edition of 15 Paper: Canson Infinity Platine Fibre Rag, 310 gsm, Satin © Stas Bartnikas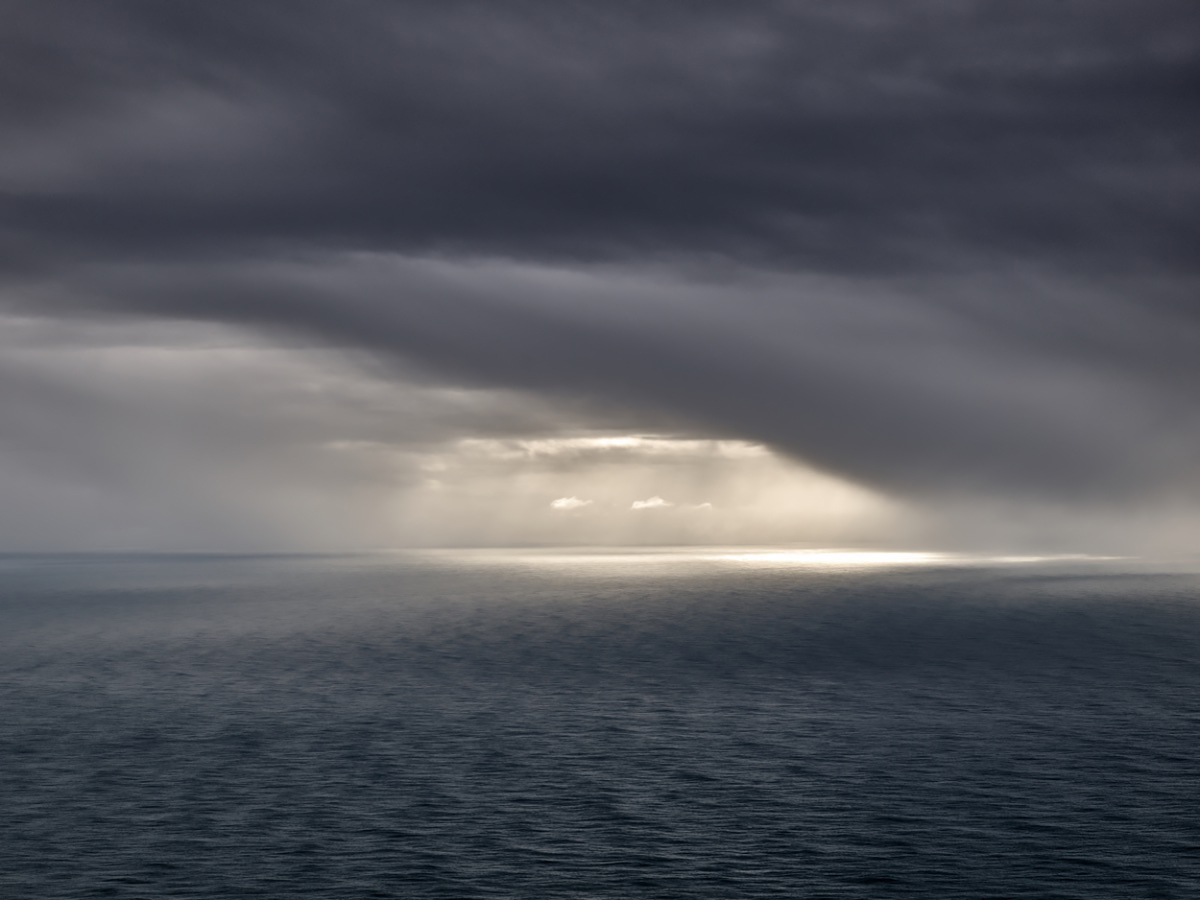 The Eyes Iceland '20, 120x90 cm, edition of 15 Paper: Canson Infinity Platine Fibre Rag, 310 gsm, Satin © Stas Bartnikas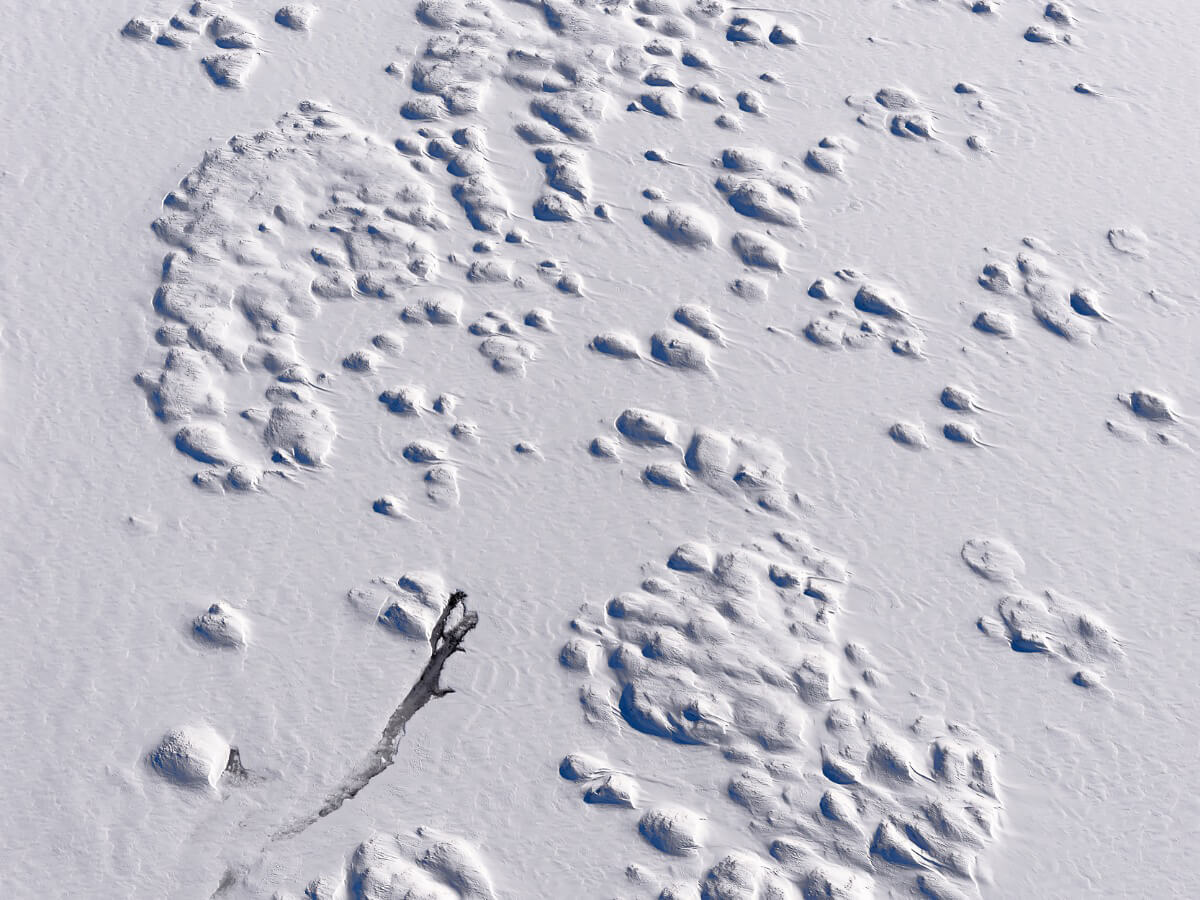 Snowy Lizard Iceland '20, 120x90 cm, edition of 15 Paper: Canson Infinity Platine Fibre Rag, 310 gsm, Satin © Stas Bartnikas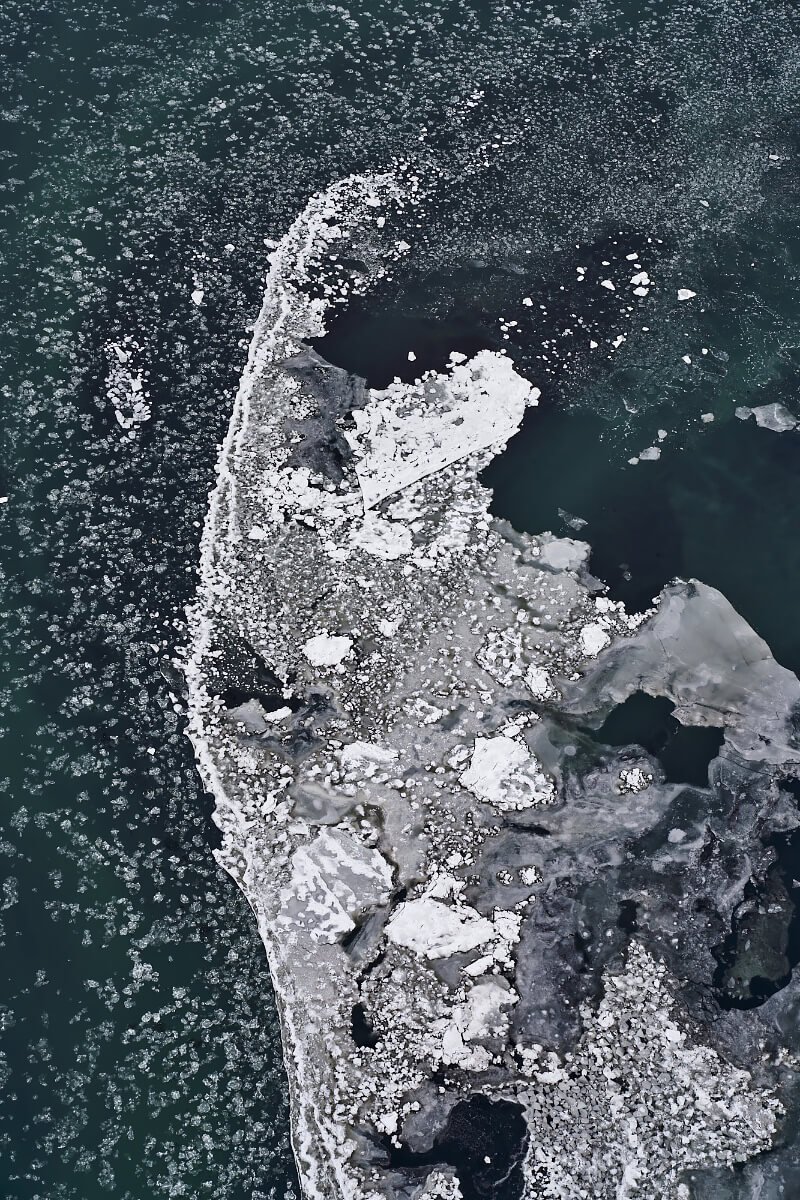 White Dance Iceland '20, 80x120 cm, edition of 15 Paper: Canson Infinity Platine Fibre Rag, 310 gsm, Satin © Stas Bartnikas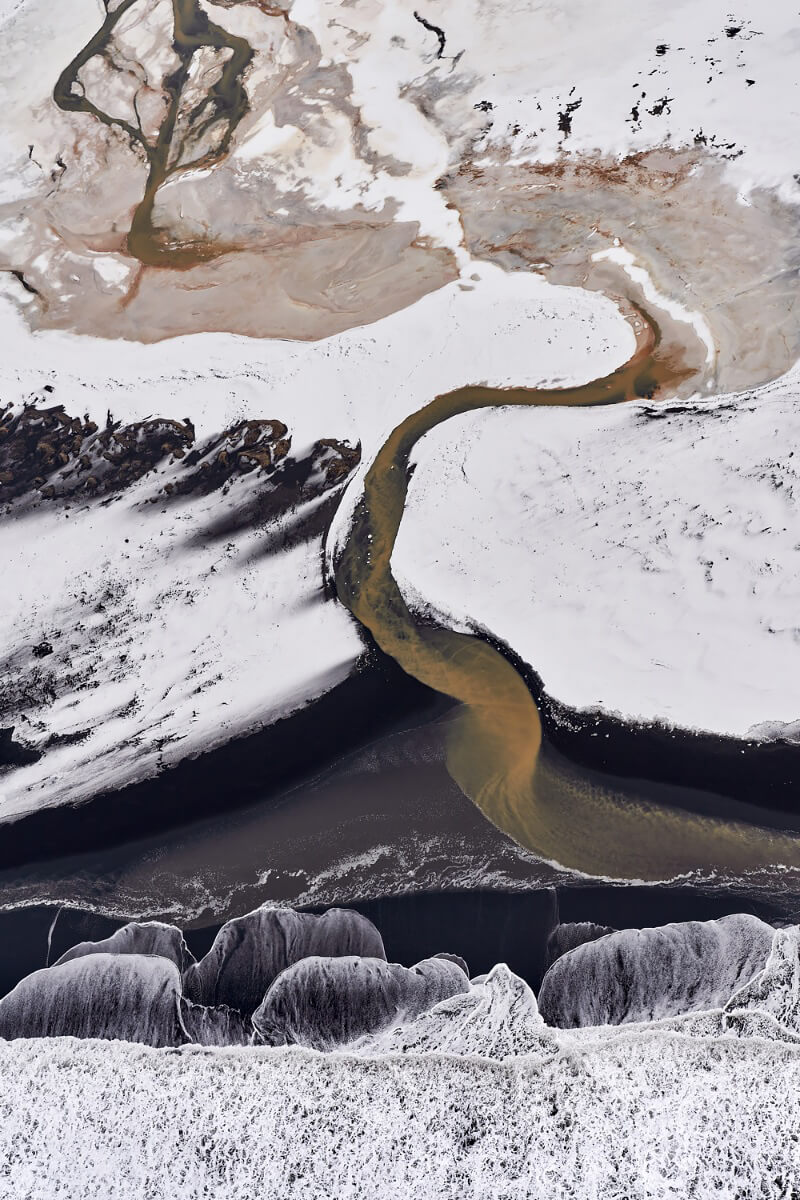 Meeting with the Ocean Iceland '20, 80x120 cm, edition of 15 Paper: Canson Infinity Platine Fibre Rag, 310 gsm, Satin © Stas Bartnikas