A Landscape of Violent Hate Crimes Against LGBTQ People in Peru
As I reflect on the images in Fatherland, I am reminded of how important it is for these photographs, spaces, and names to be recorded. Not only as evidence of the acts of cruelty trans women and LGBTQ-identifying people in Peru are exposed to, the violence with which we are treated ... but also how these projects help us to be able to expose our feelings, our situation, our love, and also have the opportunity to make our struggle known...
Leyla Huerta Castillo, Director Féminas Perú
While Peru's landscape is often celebrated for its rich history and lush beauty, the series Fatherland shifts this perception and offers a counter narrative, exposing viewers to the scars born from decades of a relentless epidemic of hate. Through extensive research from within the gay and transgender communities, Juan José Barboza-Gubo and Andrew Mroczek document the sites of hate crimes throughout Peru's cities, deserts, the Andes, and deep within the jungles of the Amazon.
Although no assailant is shown in the photographs, the series underscores the dangerous effects of patriarchy and intolerance and examines how these constructs create the toxic environments that lend little worth to LGBTQ lives. Each image stands as a denouncement of the blatant disregard exhibited by Peru's religious and political leaders for non-conforming lifestyles. Fatherland is a direct challenge to a patriarchal model that continues to enable the cycle of violence by intentionally oppressing the LGBTQ community, or dismissing and ignoring their needs altogether.
Each photograph in the book is accompanied by the victim's name, age, and the year, location, and the nature of the attack. Due to the extremely violent nature of these assaults, Barboza-Gubo and Mroczek believe that the energy of those whose lives have been taken remain at these locations, and the brutality of each event has scarred the land.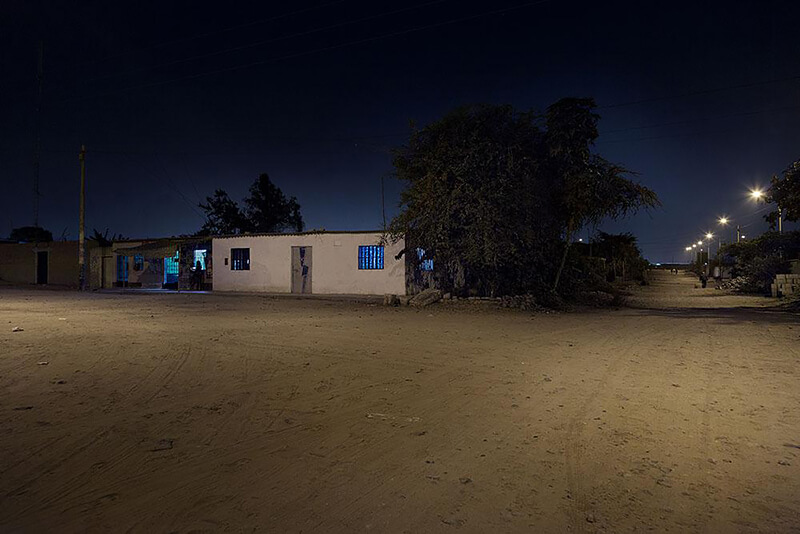 For Peruvian audiences, these accounts of brutality place an unsettling mirror on the social injustices and everyday struggle for safety and survival that many LGBTQ-identifying populations endure. It is common for Peru's victims of homophobic and transphobic persecution to have their stories absent from public record and delegated to anecdotal remembrance. Fatherland seeks to mitigate this void.
Fatherland includes a Preface by Barboza-Gubo and Mroczek, an Afterword by Fabrice Houdart, Human Rights Officer at the Office of the UN High Commissioner for Human Rights (OHCHR), and essays by Juan Peralta, Chief Curator Museum of Contemporary Art, Lima, Peru, and Leyla Huerta Castillo, Director Féminas Perú.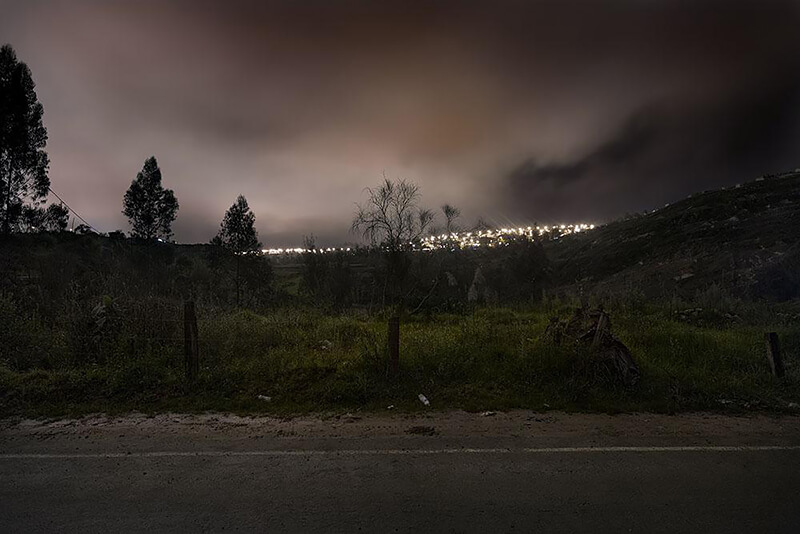 In the Afterword, Fabrice Houdart acknowledges Fatherland as an example of how art can affect social change. Art as protest, as evidence, as a reflection of experience, and a means of documenting -- such as the work of Juan José Barboza-Gubo and Andrew Mroczek ... can help bridge the gap for audiences to gain a better understanding of LGBTQ experiences and foster conversations. It is the great power of art that can amplify the voices of the marginalized and can trigger empathy for human experiences that some have difficulty grasping and would rather ignore altogether.
In his essay, John Peraulta concludes: Fatherland leads us to a critical thinking on the sacrifice and immolation that LGBTQ communities are exposed to and their struggle to achieve a fairer recognition of health, education, work, and legality. But, above all, because of the necessity to establish education and practices around respect for life and tolerance.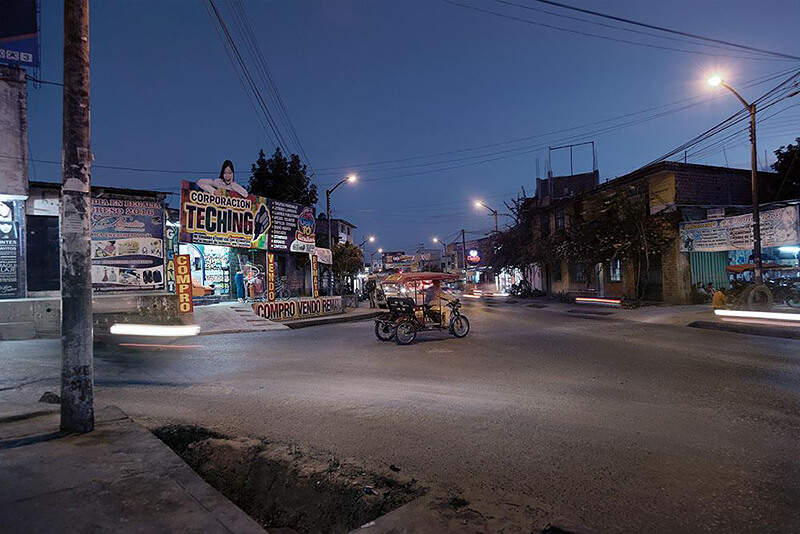 About the Photographers:
The work of collaborators Juan José Barboza-Gubo (Peru, 1976) and Andrew Mroczek (USA, 1977) has focused on aspects of marginalization as the result of patriarchy and antiquated mores of social class, masculinity, and gender roles as they effect the LGBTQ communities, most recently, in Peru. Solo exhibitions of their work have been shown at the Museo de Arte Contemporaneo de Lima, Peru (Museum of Contemporary Art); Lugar de la Memoria, Lima, Peru (The Museum of Remembrance); Centro Cultural de España, Lima, Peru (Cultural Center of Spain); Museum of Sex, New York; Chicago's Schneider Gallery; the AS220 Gallery, Rhode Island; and Houston's McClain Gallery, where their work was debuted as an official exhibition of the 2016 FotoFest Biennial. Their work has been featured in Artnet, the Huffington Post, Musée, Paper Magazine, VICE/Broadly, New York Magazine, the Advocate, Lenscratch, The Houston Press, El Comercio Peru, Artsy, and PRI's The World.
About the Publisher:
Daylight is a non-profit organization dedicated to publishing art and photography books. By exploring the documentary mode along with the more conceptual concerns of fine art, Daylight's uniquely collectible publications work to revitalize the relationship between art, photography, and the world-at-large.