Noted photographer and co-founder of FotoFest, Fred Baldwin has recently published his memoir, Dear Mr. Picasso: An Illustrated Love Affair with Freedom (Schilt Publishing). The book begins with Baldwin's encounter with Pablo Picasso in 1955, a life-changing event that emboldened Baldwin to embrace a peripatetic life as a photojournalist. His remarkable picture stories led him to locations where few or no photographers had gone before. Baldwin's book is illustrated with hundreds of black-and-white and color photographs from his vast archive.
In a conversation with Fred Ritchin, Dean Emeritus of the International Center of Photography (ICP) School, Baldwin will show images and recount some of the extraordinary experiences of his career. Books will be available for purchase. A book signing will immediately follow the discussion.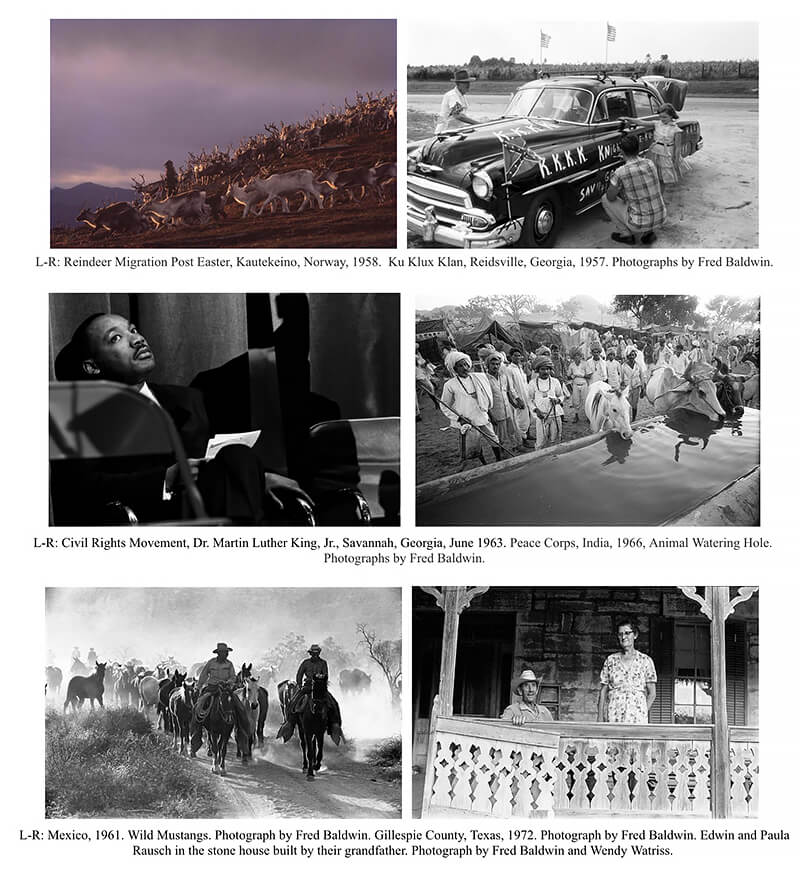 About the Photographer/Author:
Fred Baldwin was born in 1929 in Switzerland where his father served as a United States diplomat. A Marine rifleman, Baldwin was wounded and decorated twice during the Korean War. After earning his B.A. from Columbia College, New York in 1956, he began a freelance photography career that continued until 1987. Baldwin worked for LIFE, National Geographic, GEO, STERN, Esquire, and Sports Illustrated, among others. He and his long-time collaborator, Wendy Watriss, co-founded FotoFest in 1983.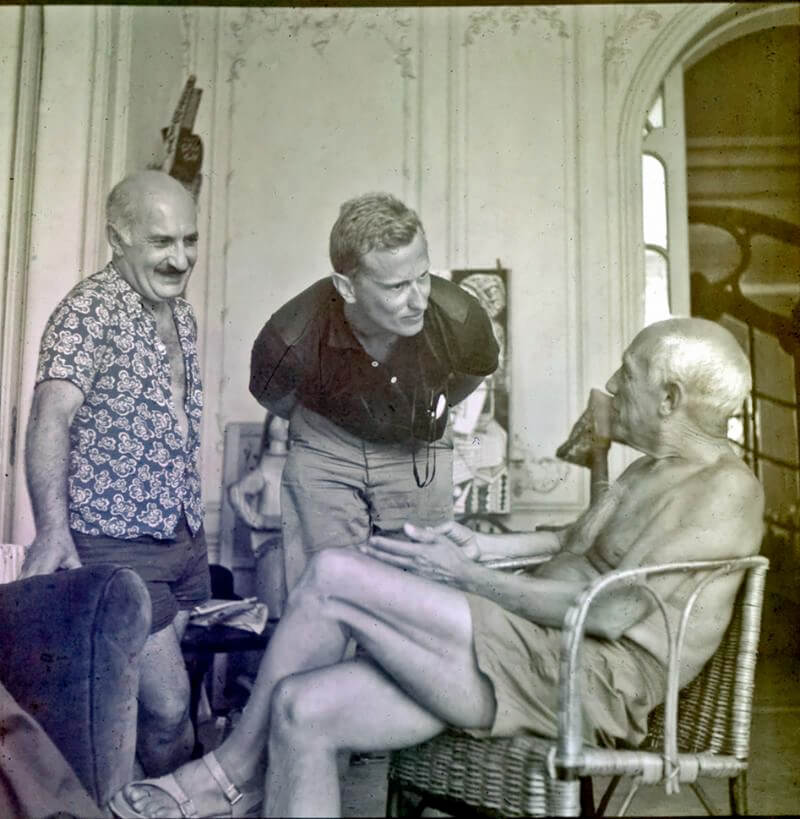 Fred Baldwin (center) talking with Picasso in his studio