Street photography is all about capturing life in urban areas. It's about our culture and humanity that is captured usually without the knowledge of the subject (if that is a person, that is). If you are new to street photography, this guide will help you get started.
1. Just Start
The best way to learn street photography is to get out there and start shooting. You can read dozens of articles and numerous
books on street photography
and learn all of the techniques, but nothing beats the first-hand experience you get when you start practicing.
Street photography is easy and difficult at the same time. Easy because there are no set requirements for it that have been universally accepted. Difficult because it is unplanned and pretty spontaneous. There are millions of opportunities available to you on the streets, but it is up to you to see the opportunities and use them.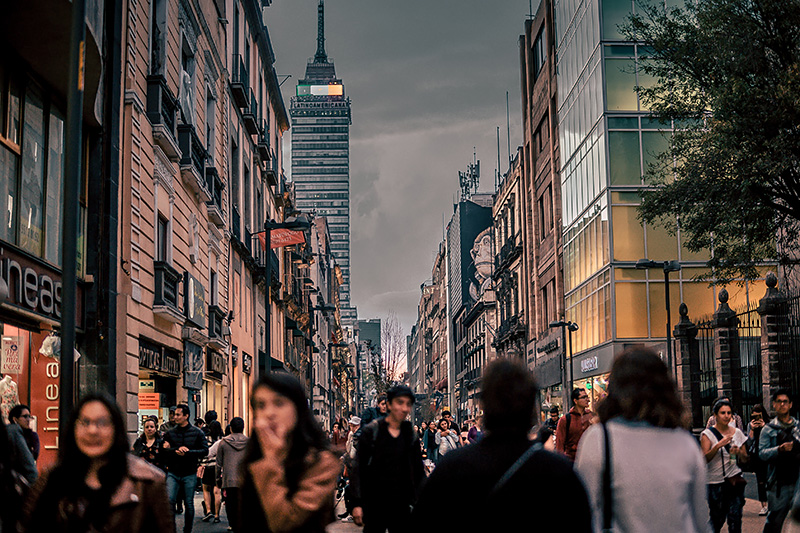 2. Do It for Yourself
There will be many people who won't get the photographs you take on the streets. There will be those who give you unusable or unnecessary advice. But what you always have to remember is to do it for yourself and take photos how you want them to be.
Street photography is kind of a niche genre and, as mentioned above, it doesn't yet have set rules. In a way, this makes street photography very flexible which means it can be anything you want it to be. Take unusual shots and experiment a lot to find your own personal style.
3. Technical Tips
I've been doing photography for a while now and I have to say that it started out as a disaster. I didn't know anything about the technical parts so I ended up messing around until my friend explained to me all of the nuances, says Melanie Sovann, Writer at Studicus.
Indeed, knowing some technical tips when it comes to photography is crucial for you to be able to focus on the process itself rather than adjusting your camera every now and then. Here's some advice to help you set up your camera:
- Use Shutter Priority mode and set the shutter speed to around 1/250th of a second. This will help you freeze the motion of your objects. Make that more or less depending on whether you are shooting in dim light or sunlight.
- Raise your ISO and make it between 800 and 3200 when you are not in broad daylight. Don't go below ISO 400. Consider using a small aperture and a lot of DOF. Your background, which is an important feature of street photography, will not be blurred.
- Opt for a prime lens over zoom lenses. Choose wide-angle prime lenses with 35mm or 40mm preferably. This will give you a wider view.
4. Differ Your Locations
The core idea of street photography is that you capture life and culture in their natural state. This means that you don't necessarily have to stick to one location all the time. Go to different places and show your neighborhood by capturing it in your photographs. You can even pick a location and wait there instead of constantly being on the go.
Apart from taking pictures of people walking on the streets, go to your local café and make some shots of the visitors drinking coffee or eating a croissant at the tables outside. Go to events held outdoors and take pictures of what you like. You don't even need to always have people in your photographs - buildings make for subjects that are just as captivating.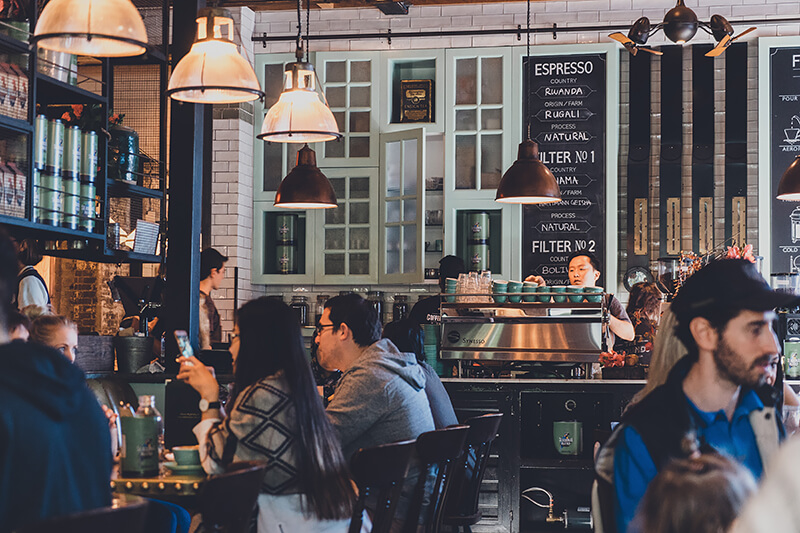 5. Trick Your Subject (But Don't Be Creepy)
Like it or not, but street photography has been and always will be a little bit uncomfortable for the people you are taking the picture of. The good thing is that it's going to be alright as long as you don't make it look creepy. Don't take dozens of pictures of one person or point your camera for almost a minute at them.
At the same time, you can make a few shots of a scene that is developing and getting better as it does. If you captured a person walking by, don't take the camera from your eye just yet and pretend that you are photographing something else. When the person turns around because they think you took a picture of them, they will be relieved to find that you are supposedly capturing something else.
6. Don't Worry About Perfection
Perfection is overrated. Of course, you will be learning all the ins and outs of photography as you progress along your way, but you will quickly realize that not every picture should be perfect. Sometimes, technical details may ruin your shots. But other times, they are that unique feature that makes them so awesome.
Look at the works of
other street photographers
. You will find that they are not perfect. Get inspired by them and discover something new for yourself. Keep experimenting and making mistakes - it's only natural.
7. Capture Images without People
As an amateur photographer, I first thought that street photography was about capturing people on the streets. Only then did I realize that there was much more about it that I didn't know before, says Bridgette Hernandez, Blogger at Supreme Dissertationswho loves taking photos.
Street photography is often associated with shots of people on the streets. However, photos of buildings and other seemingly unimportant objects can be your subjects. Photography is used to tell stories, so anything in the city can become your means of telling a story.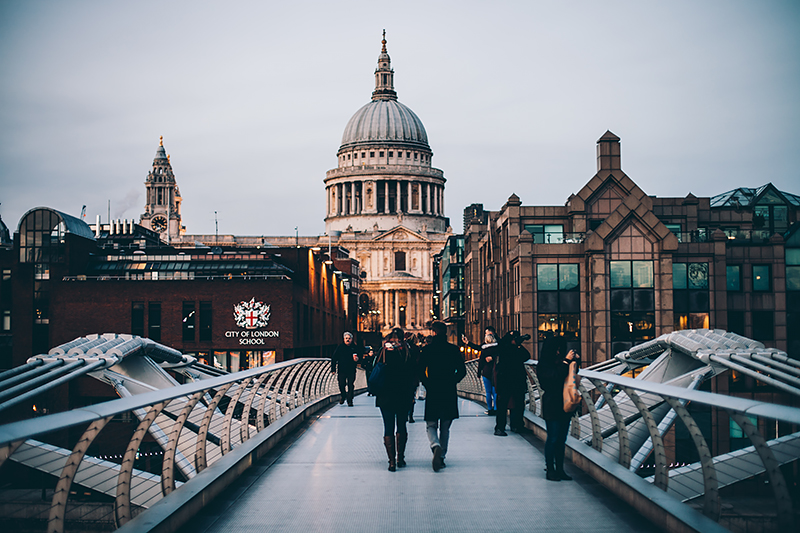 8. Edit after Shooting
For some reason,
editing
is often overlooked by beginner photographers. It is actually just as important as shooting your photographs. After you come back home, go through the images you've made and sort them out. Find the best shots and edit them. In addition to that, you can also start grouping your photos together to make them more organized.
9. Take Your Business Card with You
Lastly, always smile and take your business card with you. You have to act confident for people to notice you less. If you are confident about what you are doing, you will feel comfortable and become invisible to the people around you. If you try sneaking around, however, people will think that you are up to no good.
At the same time, always make sure you have your business card with you. If someone approaches you and asks you whether you took their photo, explain to them nicely that you are a photographer doing a project, tell them they looked fabulous and you decided to take their picture. You can even offer to email it to them or delete it if they still feel uncomfortable.
Final Thoughts
All in all, street photography is definitely worth a try and it doesn't matter whether you are a professional or only starting out with photography. Follow the tips in this guide and you will gradually become a great street photographer.
About the Author:
Kristin Savage nourishes, sparks and empowers using the magic of a word. Along with pursuing her degree in Creative Writing, Kristin was gaining experience in the publishing industry, with expertise in marketing strategy for publishers and authors. Now she works as a freelance writer at
TrustMyPaper
and
GrabMyEssay
. Kristin runs her own
FlyWriting
blog.