Have you been trying to edit your and improve the quality of your photos using your phone? Editing photos using your phone is quite a hustle because most camera apps do not have a wide variety of features that will help you progress to the next level.
With the rapid advancement of technology in 2019, it's important for you to use the best tools to have quality photos or earn money through photography. Today, we are going to discuss some of the best tools available today and how you can use them. Let's get started!
1. A+ Signature
A+ Signature is an app that allows you to make annotations and marks on the photo of your choice. Once you are through with the markings, you can add copyright information to your captures. The elegant watermarks will enable you to add irremovable content to your photos thus ensuring that those who will use your image will give you proper credit.
This app has tons of
editing features
that you can use to improve the quality of your photos however, protecting your photos is what makes this app stand out from the rest. This app can only be used on Apple devices only.
2. Camera +2
Camera +2 is an amazing camera app that has an integrated photo editing suite. It has manual camera controls that can be found on your iPhone such as ISO, focus and shutter speed. It also has shooting modes for different scenarios. For instance, the macro mode is ideal for capturing macro photos of flowers and insects.
According to Essayswriting, the slow shutter mode allows you to take long exposure photos that are stunning. Another amazing feature of Camera +2 is its ability to separate exposure and focus points. This makes it easier for the photographer to focus on one section of the image while exposing a different section. This app is only on iPhone 7 Plus progressing forwards.
3. ProCamera
ProCamera is a wonderful app that gives you control over the settings of your camera. This app is perfect for people who are looking for a DSLR like an experience on the iPhone camera. As essay writing help reports, the user-friendly interface makes it easy for the photographer to use settings like shutter speed and ISO.
Also, the on-screen histogram enables you to get a perfect exposure when taking shots. Also, the advanced white balance setting allows you to adjust the color temperature and tint.
ProCamera has several features that help you take perfect pictures in awkward lighting conditions. With the anti-shake setting, you'll never take blurry shots again. ProCamera is available on the App Store for only $5.99. You'll get extra shooting modes when you upgrade.
4. Instagram
Instagram is a wonderful photo app for photographers who want to share their pictures widely. Some have defined it as the ultimate blend of photography and the social world. In a couple of seconds, you can share your photos with millions of people across the world. According to top essay writing reviews, sharing high-quality photos is crucial to building a following of people who love your work. Instagram allows you to discover inspiring photos from a wide variety of genres.
You can connect easily with like-minded people through messages and comments. Hashtags help you find specific types of photos such as silhouettes and landscape to name a few. Hashtags can also help you find photos taken in a specific location.
The Instagram app has a wide variety of editing tools that will help you enhance your photos before sharing them with the world. There are also filters that will change the looks and feel of your photo. One good thing about is Instagram is that you can download it for free from the App Store.
5. Life Lapse
According to www.bestassignmentservices.co.uk, Stop motion videos are trending today like never before. Most people think creating stop motion videos is complicated. Actually, it isn't. Using the Life Lapse app, you can create stop motion apps that are high quality using your device.
All you need to create a stop motion app is good lighting and your phone. You can show off your creativity on Instagram using this tool.
In the past, making real stop motion videos were hustle that took days. Today, you can get the result in a couple of minutes using Life Lapse. This app is available on App Store and Play Store.
6. Later,
Running a brand account on Instagram can be frustrating and time-consuming. You have to make plans, capture your photos in a great way, edit them and analyze your performance, feedback and much more. Doing everything alone will be challenging. If you are experiencing this now, you should try Later.
Later is a scheduling app that will help you save a lot of time in the long run while increasing the engagement of your followers. Later is an easy to use app that will help you manage your account from your computer or mobile phone. You can schedule your activities and track your growth using Later.
Managing your time efficiently
will bring you all the success you are dreaming of. And this is only possible when you use Later.
Conclusion
Now everything is set for you. With these photographic tools, you'll boost your creativity and engagement levels with your followers. Sharing high-quality photos will improve your brand's image. You can use more than one app to improve your results. Start using them today. Remember, you've got nothing to lose.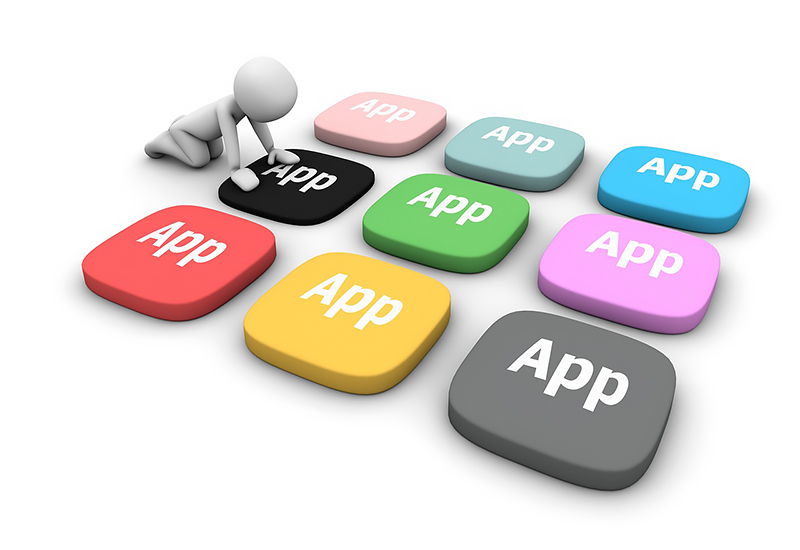 About Lauren Adley:
Lauren Adley is a writer and editor at
write-my-essay-for-me.com
. She is dedicated to her family, work and friends. She is keen on reading, playing the guitar and traveling. She is interested in educational, marketing and blogging issues. Feel free to connect with her on
Twitter
and Google+.