Recalling the Lost Moments
Memory is essential for the existence of humans because we are what we remember. Anything that happens to us changes our character, values, and attitudes. If we did not have memory, we would not have been inclined to travel, spend time with friends, and perform any other activities we are used to. Luckily, the progress has gifted us with assistance in the form of photography. Now, we do not have to fully rely on our brain cells in remembering the brightest moments of our lives. It is now many times easier to recall a joyful event when you desire. However, even photography is not perfect, and our memories are never safe. Or are they?
What happens under the hood of a computer when the file is lost?
Obviously, paper photos can not be recovered after a loss because they are stored in a physical form. Digital photos, on the other hand, give more hope to people who lost them. Let us keep in mind that photos are computer files, just as anything stored on our flash, hard disk, solid-state, or any type of drives. That is, what we see as depictions of moments of the past is, in fact, a unique sequence of 1s and 0s. Storage is essentially a controllable system that stores 1s and 0s in a way that is needed by the user. When we delete our files, we tell our system to mark the written parts of the storage as deleted, which does not mean that the storage blocks are lost forever. By the way, this is why the process of deletion is much faster than the process of writing. Marking them as blocks which can be overwritten is fast and relatively safe when it comes to restoring files, which means that the system checks sectors marked as can be overwritten and removing the mark, thus restoring files. Programmers have designed software that can do that automatically, which gives us the primary way of restoring lost photos and any other file.
Data Recovery Software
There are many programs which can recover data lost due to the deletion of file corruption on the logical level. In case the storage device is not physically damaged, these programs can help.
1. Windows Preinstallation Environment.
This program is distributed by Microsoft for free, so for those of you who are hesitant to use the third-party software, this is the way to go. Plus, if your system does not work, this program will still recover your lost photos, which can be a life-saver.
2. Stellar Photo Recovery.
For both Mac and Windows PCs, this user-friendly piece of software can recover media files with ease. Made to work with Photos, Music, and Videos, this program is a bare minimum user can use to recover files lost due to corruption, deletion, and even formatting.
3. PhotoRec.
A very lightweight and powerful free multi-platform piece of software which can run on most computers on the planet. Almost all Linux OS versions are shipped with this program pre-installed, so if Linux is your system of choice, you would not even have to download anything.
The list can go on very far, as there are no best solutions for the digital data recovery process. There are limits as to how good software can recover files due to physical properties of file storage. Unfortunately, there can be cases when the operating system gives no chances of restoration, but the best bet is to try multiple programs until success is reached or you get bored.
But what if the problem is physical?
Well, physical damage is a much more complicated situation than any digital operation that led to the loss of a photo or any other file. Computer storage devices are complex mechanisms consisting of microcircuits, thin wires, and memory sectors the scale of a few nanometers. That is, your photo might take only a few square nanometers of space on your HDD, SSD, or any other type of media. Little must be said about the range of damage that can be done to such devices. Even a nail scratch on a DVD can damage precisely your best wedding photo, and in that case, you would wish you made a backup because physical data recovery is a hardly possible task even for criminalists who work for the FBI and CIA. So, backups are considered among the most important pieces of software for data recovery by all people familiar with computers on a post-beginner stage.
Data Backup Software
While you might think that backup is not data recovery, you would only partially be right. However, if you always keep your data in two places, the chances of it getting lost approaches zero. Fortunately, after the 2010s, it is a much easier task than before. Free or affordable cloud storage is available for anyone who has access to the Internet. Moreover, the chances are that you are already familiar with many of the cloud storage option available today.
1. Google Drive.
Google has done a great job creating easy-to-use, multiplatform storage for everybody. For free, you get 15 gigabytes of storage, which is more than enough to backup your most precious photos. If that is not enough, you can pay a small fee to expand the storage as much as you can afford.
2. Dropbox.
Dropbox is another popular cloud storage option which offers a certain amount of free storage for anybody.
3. Any other cloud storage
from a popular company. If you do not want to spend money, a good way of backing up your photos is using the free portions of multiple services, which would work wonders for your wallet.
The Moral of the Story
So there are plenty of ways to keep your photos with you as long as possible. The best way to recover a photo is by not losing it in the first place. The philosophy is adopted by all people who run servers for many years, as accidents can happen to anybody. No storage is reliable enough to be the only place to store valuable files, even if it is a stone tablet with 1s and 0s craved on it. Thus, backing up the files is the best way to avoid the trouble of restoring them. There have not been any cases Dropbox or Google lost people's files, as they are wise to back up them on physical media (which you can do too, by the way) and preserve their reputation. However, if you were not as wise and lost photos, you can use the list of programs from this article. Beware not to limit yourself to the list and try as many of them as possible! And remember, backing up can save you on multiple occasions in life, even when it comes to non-digital matters.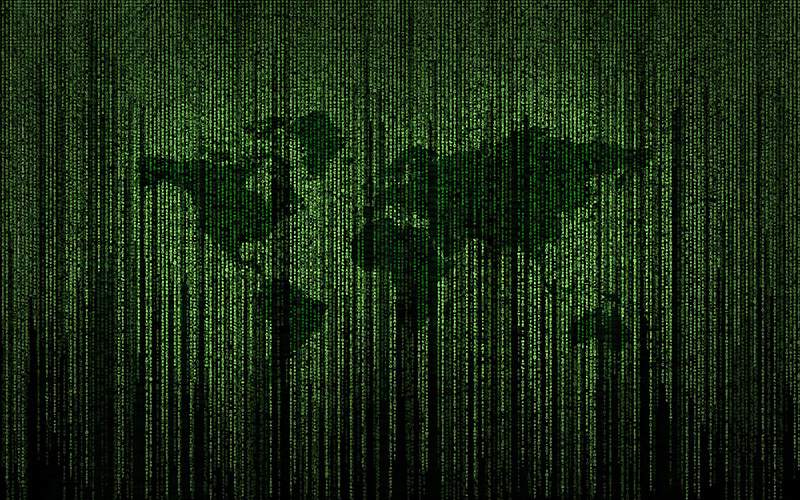 About Nicky Quinton
I'm Nicky Quinton, a passionate writer at
Writingcheap
and a blogger. I started writing at the university and can't stop till now. My favourite topics are education, self-improvement, and motivation, but I'm eager to cover other themes as well. I'm planning to publish my book, but it requires some time.