Marco Sanges
, an Italian Fine Art photographer based in London, will showcase a selection of his Silver Gelatine prints from his project Wunderkamera at the Chateau de Dampierre in France.
Greatly attracted to cinema and in particular the luminous Black and White films of the silent era, Sanges creates photographs in sequence. Every sequence tells a unique, muli-layered story, creating a highly personal, imaginary cinema. Like a in a movie, he unfolds the story with bigger than life characters, lavish costumes and the core is reminiscent of Surrealism, especially the Visual and Performing Arts of the '20s and '30s. Magnifying imaginaion beyond imagination, there is dedicaion to often-elaborate projects that are staged as a live theatrical performance. The surrealisic feel of his work represents the liberaion of the unconscious, as a means to create art outside the boundaries of official culture, the rejection of established values and a concrete effort to illustrate extreme mental states, unconvenional ideas, or elaborate fantasy worlds, all elements typical of 'Outside Art'. There is an enchaning, yet dark side to his work, an intriguing depth that appears to be destined to highlight the drama of life and capture the sincerity of the journey, the scenes of inimacy that confront human vulnerability, challenging our own fragility. Sanges's work makes the spectators enter an emotional journey so they can find themselves absorbed in the narrative, visual richness and the power of story telling. His exhibitions bring together the work of an arist who is passionate about life in its entirety and continues to evoke, transcend, and excite the world! Although fascinated by digital arts, Marco strongly believes in the immortality of film, the real essence of photography. He works with a 6x7 camera, and always expects the pictures to be perfect at the first raw. Photography is a mystery and every mystery should remain unveiled.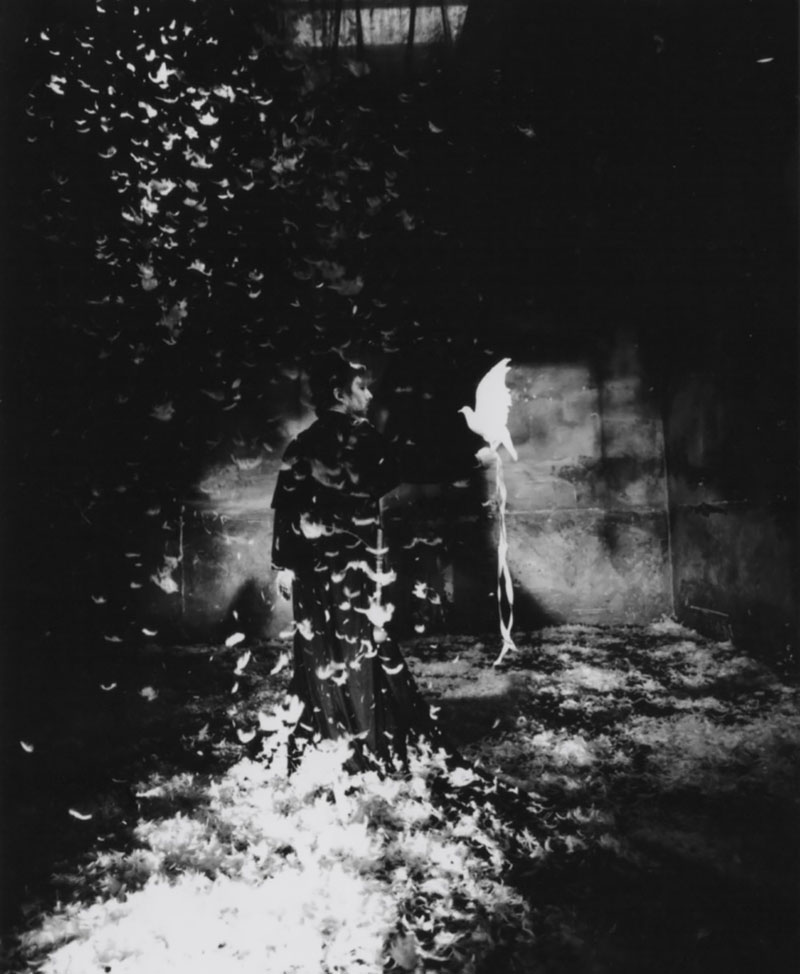 He explains: At the early age, I worked at my uncle's lab and I became fascinated by the crafts and the process of developing and printing black and white photography. My uncle was my first inspiration to grab the camera and take my first shot.
This process stayed with me until today and I keep following what I have learnt from him.
I am still using analogue and keep printing the photographs straight from the negative in the darkroom.
Since early age, I have been fascinated by black and white films and I wanted my photographs to talk in cinematic style. Surrealism was the form of art that captivated my imagination of adolescence period.
I developed my style of photography further based on the dream imaginary evoking multi-layered story, creating a highly personal imaginary cinema.
My latest project Wunderkamera.
I wanted to play with virtual reality by mixing elements. superimposes them in multiple layers, The resulting compositions reveal the various states of consciousness of the character and explore the dualities between content and absence, space and surface creating a scene from an imaginary world.
From new kinds of compositions and perspectives to photomontage, technical experiments, and staged scenes, I wanted to rediscover the range and multifacetedness of photography between the real and the surreal. I use photography as a medium to explore the unconscious and fantasy realms.
My next exhibition will take place at the Château de Dampierre in France from the 28th of September until the iith of November. The poetry and dreamlike world of the photographs will extend the mystery of Alchemy that is the very magic of the place since Fulcanelli's writing.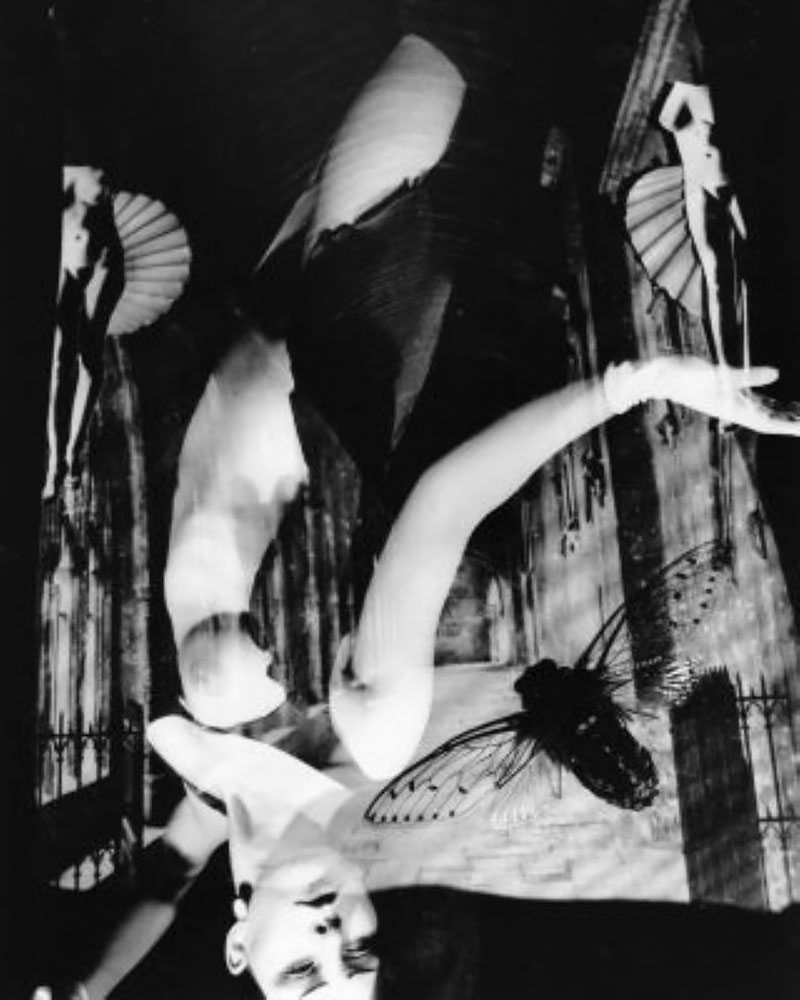 The castle is an architectural gem with its sculpted gallery with mysterious alchemical decoration. It has been visited by prestigious guests, from François ist to Louis XIII, and later the surrealist painter Salvador Dali, whose engraves on Alchemy are exhibited permanently at the Castle.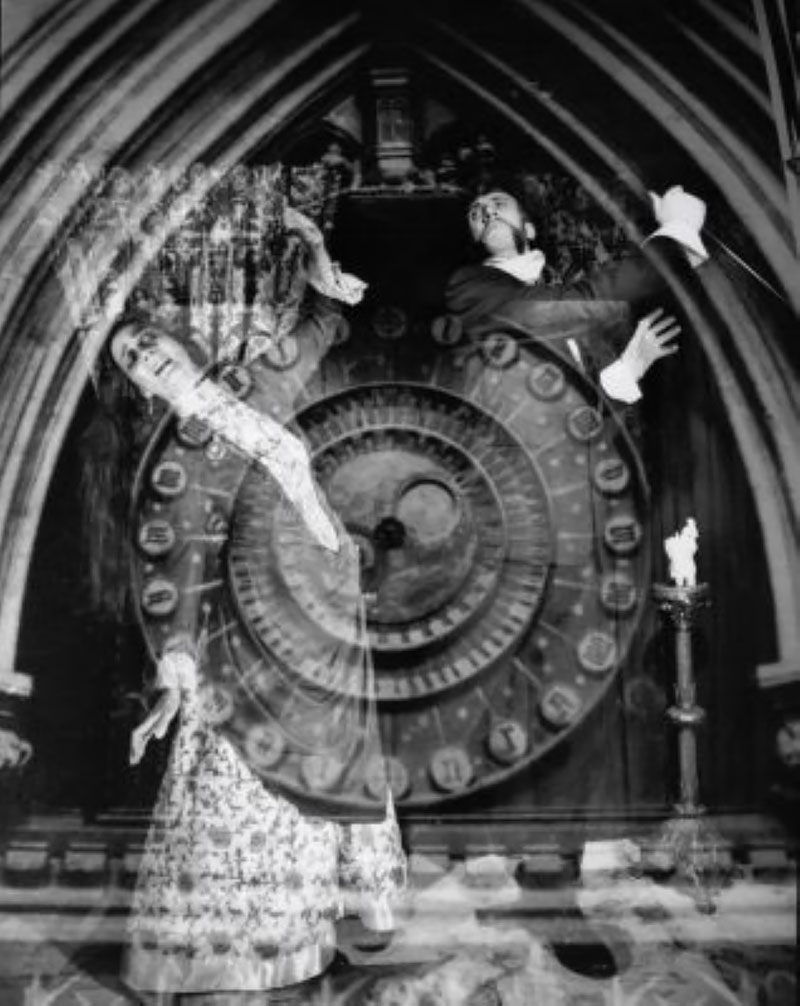 Marco Sanges is an imaginative and innovative photographer who has exhibited worldwide. Marco's clients include: Cutler and Gross, Agent Provocateur, National Opera House Munich, Vogue, Sunday Telegraph, Photo, Katalog, Dolce&Gabbana, Eyemazing.
Books include: Circumstances,Venus, Wild, and Erotic Photography.
Previous exhibitions include: THAN - New York Academy of Art, Da End Gallery Paris, At Home with Art in aid of the Prince's Trust London, Art Warehouse Rotterdam, Proud Gallery London, Eduard Planting Fine Art Photographs Amsterdam , Art and Design London, Gosh Art Auction London curated by Tamara Eccleston, Edward James Foundation West Dean,Espai Barcelona, Hay Hill Gallery, Cork Street, London, Hackney Empire, London, Windsor Arts Centre, GG Gallery, wanted gallery, NY Academy of Arts curated by Eileen Guggenheim,'Savile Row' at B-Store, 'Purity' at Cobden Club, 'Hidden Light' at ICI and 'Enigma' at Arte Fiera, Jonathan Cooper Park Walk Gallery, British Art Fair, Art London.
Awards include The Best Experimental Art Film at the Open Cinema Festival in St. Petersburg, Russia 2009 and Best Art Film at the Portobello Film Festival London, UK, 2008 for the short Circumstances.
Marco's work is in the permanent collection of the Virginia Museum of Fine Arts USA
There is something remarkable about those pictures, something unforeseen, something of new (...) No reply is ever given because of opened pictures to create draft those of Rêveries. What if poetry was there after all?
Patrice Leconte, Film director, from the preface of Marco's book Circumstances