I first met
Paula Riff
in 2015 at the
Medium Festival of Photography
in San Diego. Her mother had just died or maybe I'm making that up because my brother had recently died, but she had a number of photographs, straight photographs (well, as straight as hand-colored gelatin silver prints can be), and then she had a small box of cyanotypes and she said, Well, I wasn't going to show these... Which, of course, meant I had to see them. They were small enough to fit in my hand and they at first looked like constellations against a deep blue sky...and then I thought, no...dust...and then Paula said, no...ashes...and bones. Her mother's ashes and bone fragments from when she was cremated. Wow. Just when I thought I couldn't be surprised anymore at a portfolio review, there I was. And speechless too. And more than a little impressed. Why hadn't I done something with my brother's ashes besides scatter them near and far, so far I would never visit parts of him again. Anyway, there I was, holding the cyanotype photograms of Paula's mother's remains in my hands and I had one thought, Brilliant. Ok, two thoughts, I've got to watch this artist. Because she was just beginning her journey into photograms and alternative processes and I could have no way of knowing what was to come.
I would encounter Paula Riff a few years later at
PhotoLucida
in 2017. She had temporarily left the cyanotype behind and was making platinum prints of botanicals on some textured hand-made paper. The effect was at once a nod to the history of photography and the first photograms of plants, but the second nod was to psychedelia and Japan simultaneously. Or at least that's where I was taken during our 20 minute portfolio review where we ran out of time because I was asking too many questions about process. These images from her series,
Concerto
and
What's love got to do with it?
are whimsical and beautiful with a certain grace to them. The prints sometimes feel like they are themselves trembling. I made another note in my book. Keep watching.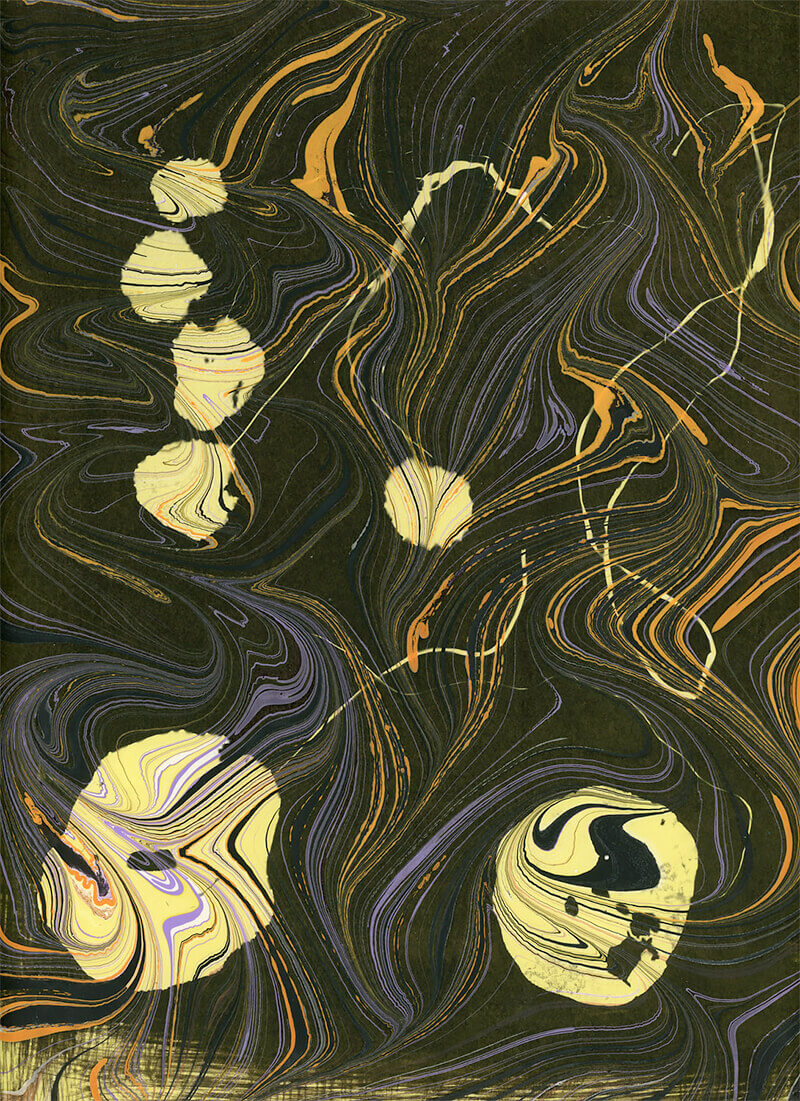 And then there was Paula at
PhotoNola
this past December 2018 with her latest creations. Now back to cyanotypes, but with layers of gum bichromate and sometimes cut away pieces, collages, and peek-a-boo slits where I could see rich colors beneath. There were the botanicals from her
Shibui
series, transformed into silhouetted mysteries, white shapes, blue shapes, bold colors. (Paula Tognarelli from the
Griffin Museum
is featuring these in their current exhibition,
Down Garden Paths
. On view through June 2, 2019, if you're in the Boston area!)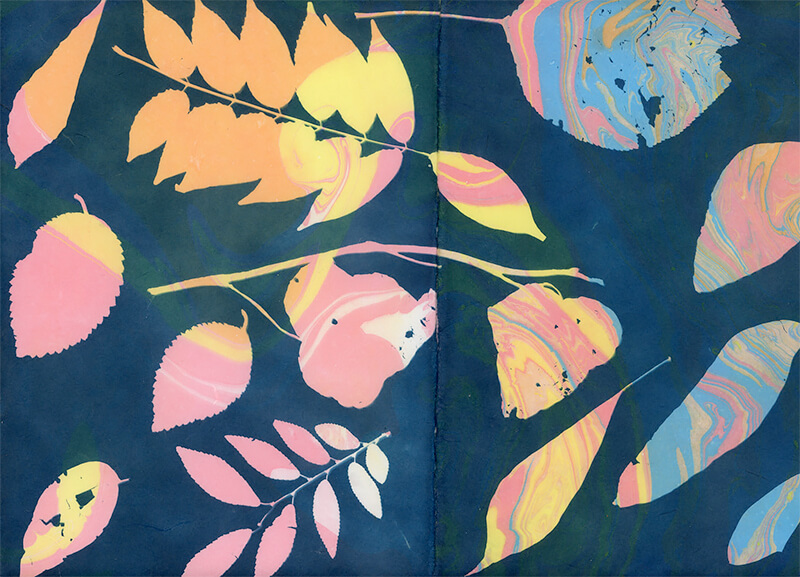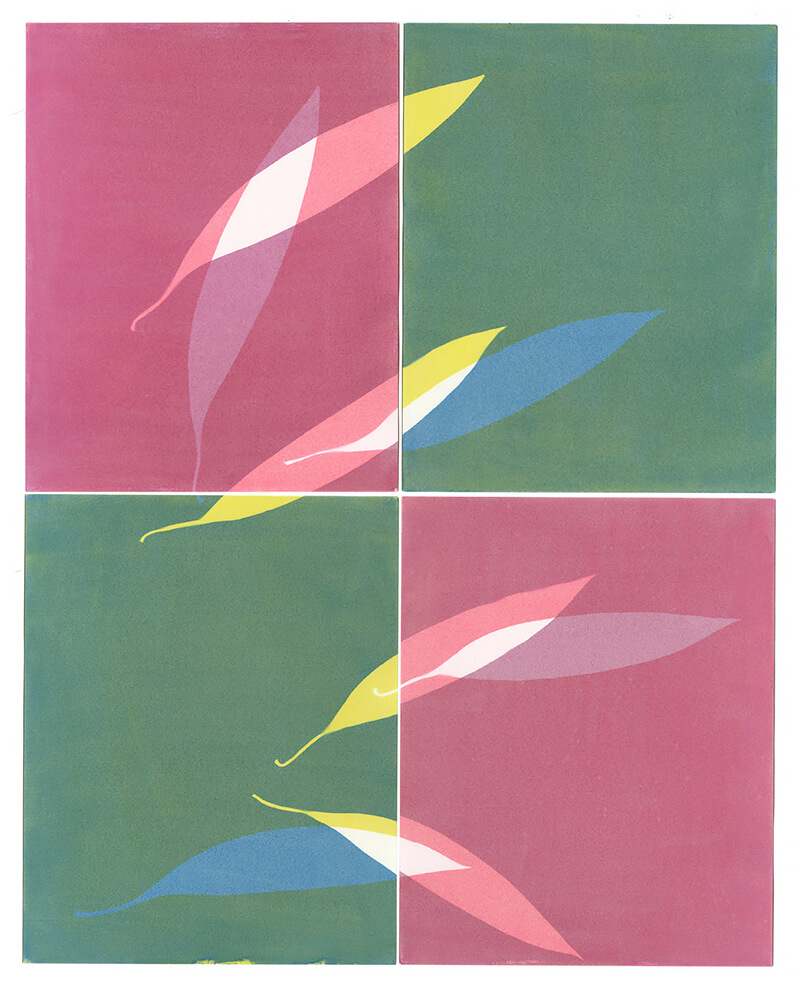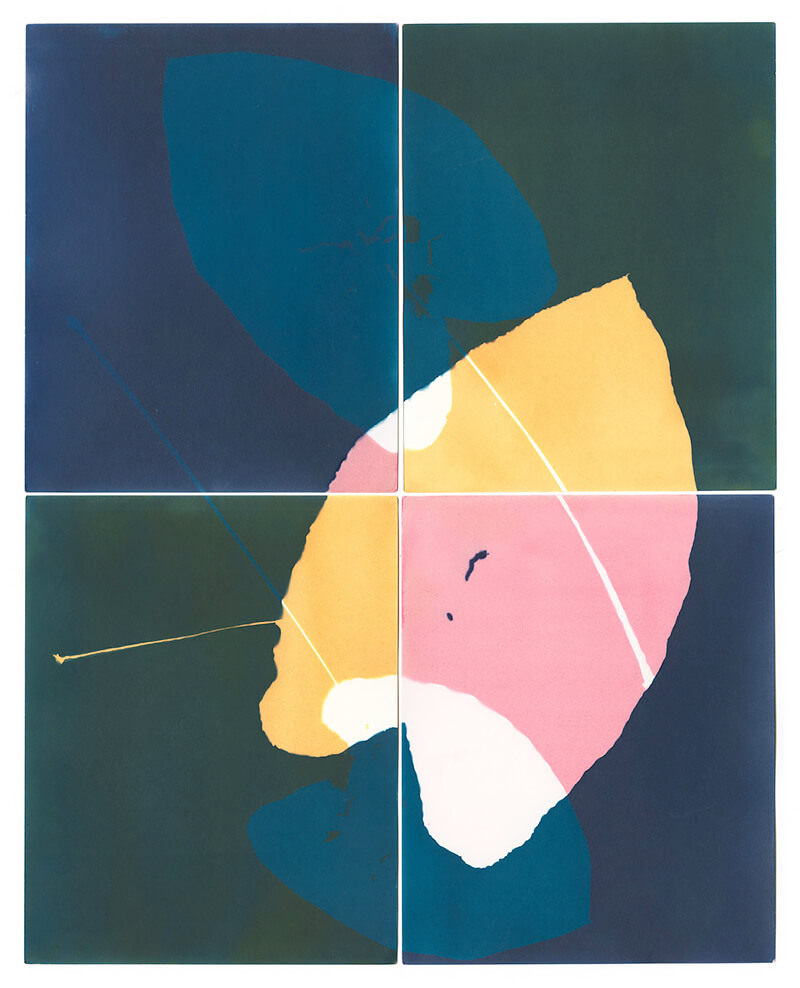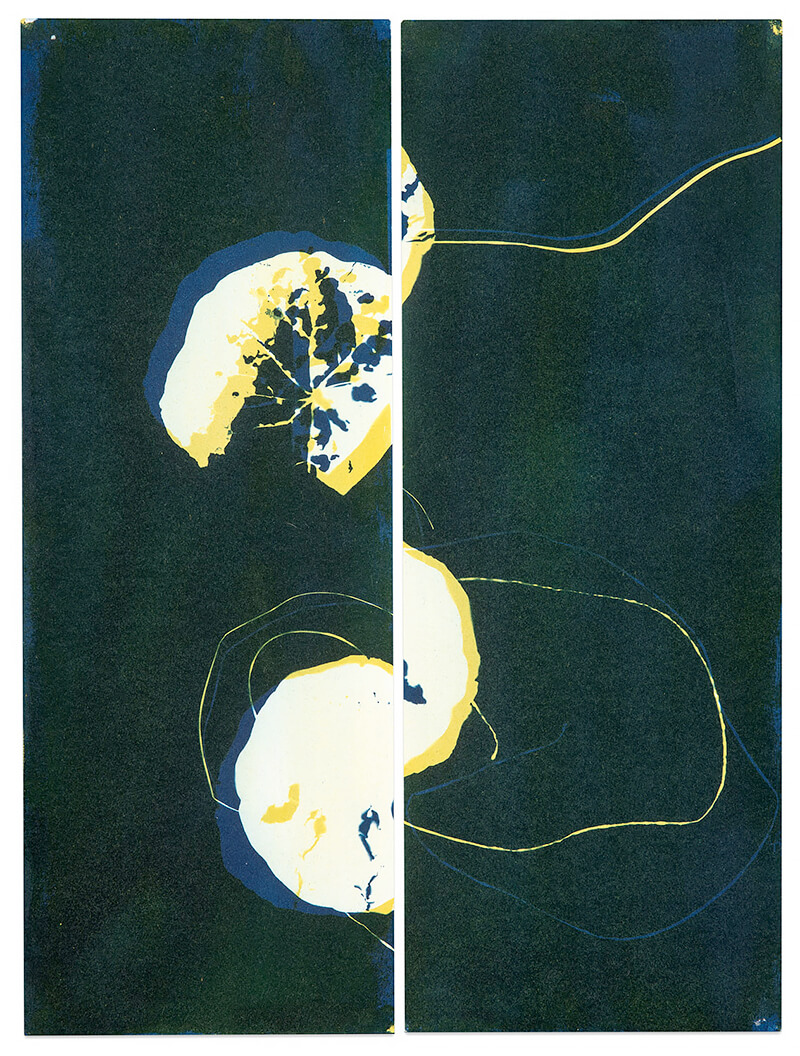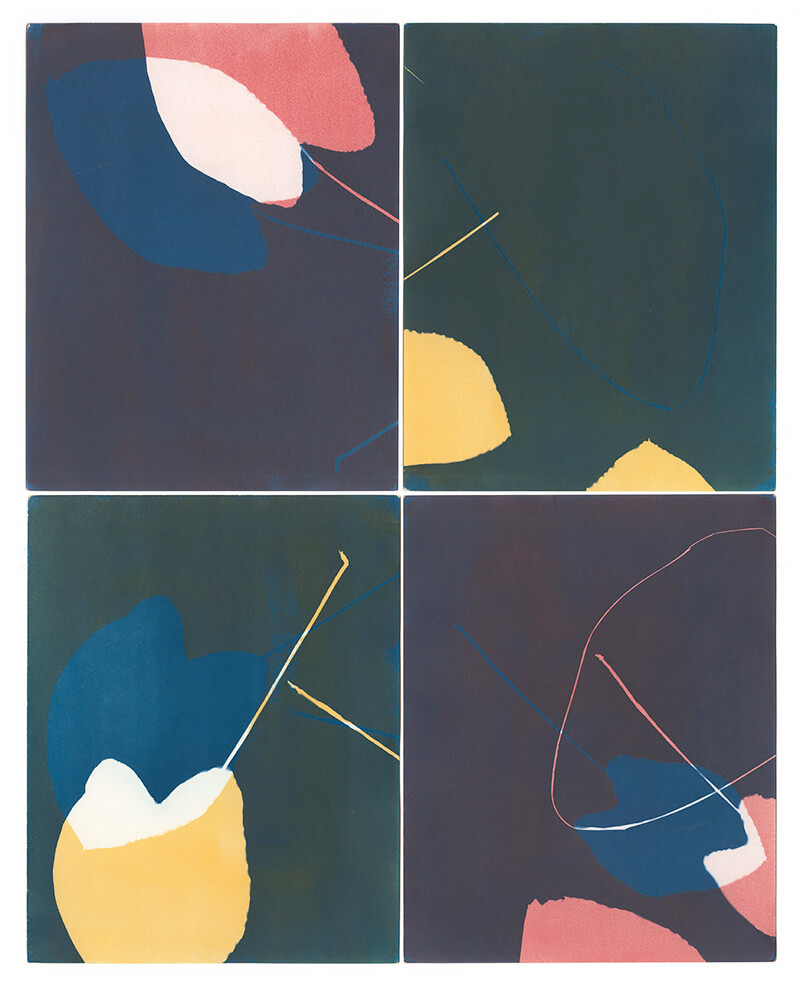 And then there were what came next in Paula Riff's trajectory as an artist: the graphic revolution that took me to the future, like I was in a Jetsons' cartoon of my childhood. I wanted to somehow crawl into Paula's brain and see where these creations were coming from. How does a blueprint of a gentle leaf become a cut away of obtuse rectangles and parallelograms with masked areas that make me think of funky designs from the 60s while at the same time pushing me to a new photography, one that is not described with traditional negatives or even recognizable images. Riff has made the negatives and made the choices on what these graphic designs would look like for this series,
Blue is not the sky.
I had some trouble putting a descriptive words with these pictures, but Paula has a concise statement:
Blue is not the sky, is an exploration of color, form and design through experimental and camera-less photography. I use the historical processes of cyanotype and gum bichromate to imagine the universe through the world of abstraction, as a place where all possible shapes, forms and colors coexist. Inspired by abstract painters and the experimental photographers of the early 1920's who created abstract images with the intention of moving beyond the medium's ability to reproduce reality, my vision is to create a different reality by letting go of any preconceived ideas of photography. I seek to consider art in its purest form by looking at the fundamental elements of shapes and lines while giving homage to the beauty and simplicity of abstraction.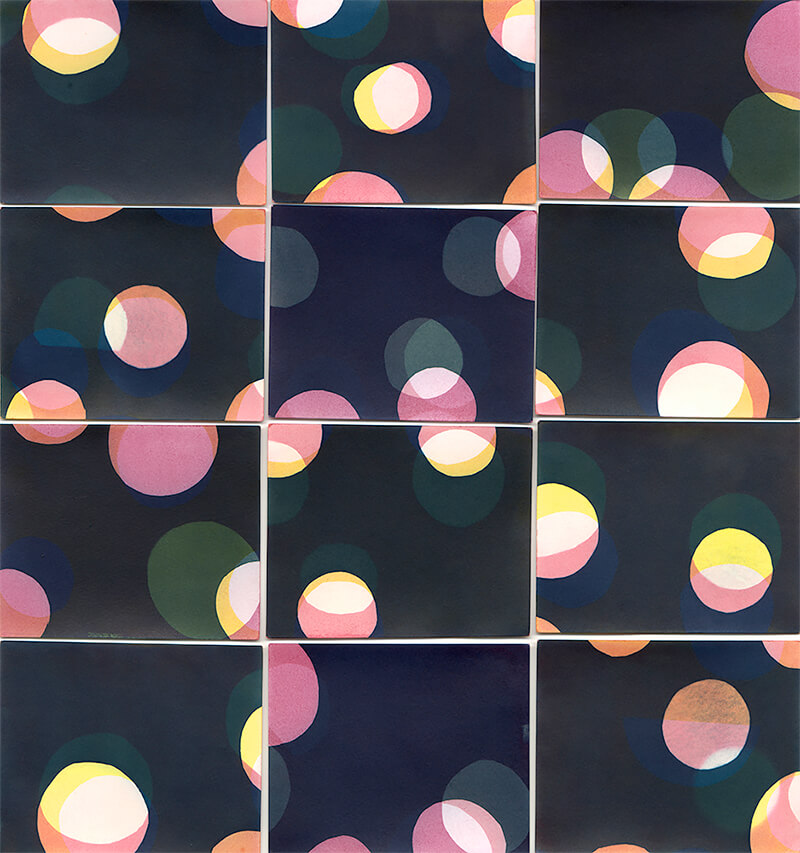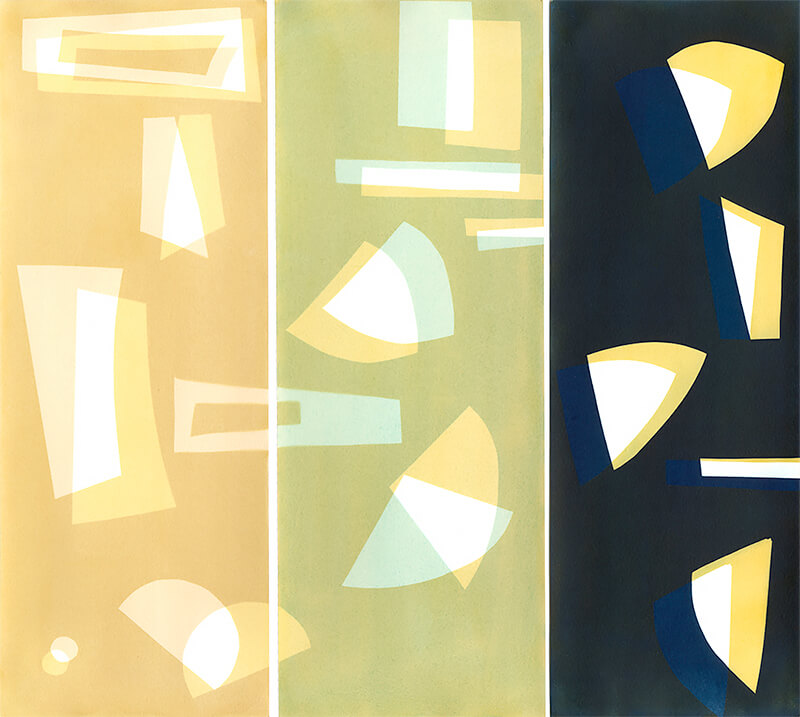 We discussed how people might not perceive them as photographs. I perceived them as being born of her mother's ashes and the magic of 1850s photography interpreted as only this artist could. The cyanotype process was reborn for me in this review. So much so that as I begin my tenure at the
Center for Photographic Art in Carmel
, I begin building a show around the cyanotype and all the things it could be.
Paula Riff is one to watch for sure...because after this, I can't even begin to guess what she could possibly create next. I've got bated breath though, that's for sure.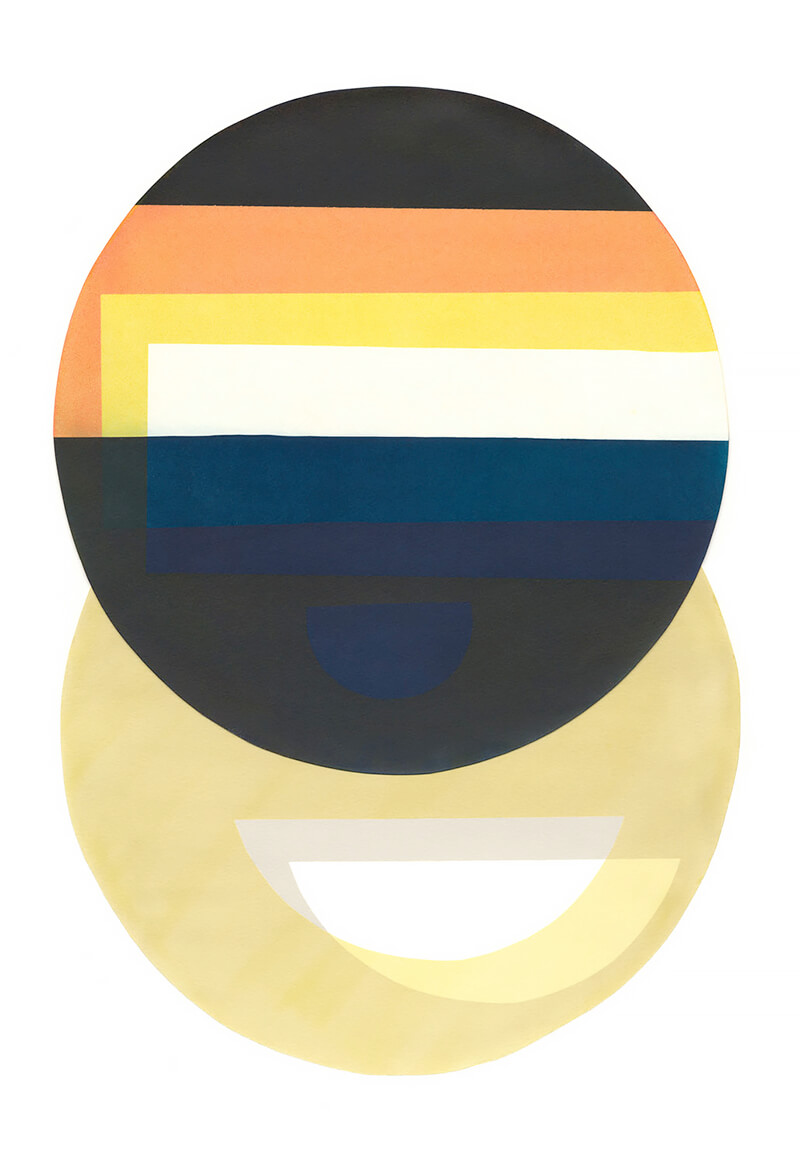 All about Paula Riff
Paula Riff is a Los Angeles based artist known for creating one of a kind camera-less photographic works on paper that embrace bold colors, form and design. She combines the historical processes of cyanotype and gum bichromate allowing her a physical and intimate relationship with the materials that she uses to push the boundaries of the medium while considering themes of abstraction and the natural world. Paula graduated from UC Berkeley with a degree in Japanese language and was an interpreter in Tokyo, Japan for several years. Returning to Los Angeles, she worked at the Los Angeles County Museum of Art in the photo department. Her work was selected for the Top 50 Critical Mass Award of 2018 and was a 2018 finalist for the Julia Margaret Cameron Award for Women in the Alternative Process Category. Her work has appeared in numerous museums, galleries, publications and exhibitions throughout the U.S and internationally. Paula's work is also held in private collections.