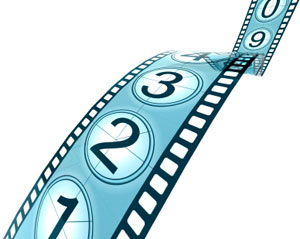 How to prepare for a photo contest?
Here are just a few tips to help you but it doesn't guaranty that you will win! There are so many photo contests that sometimes it is difficult to know exactly what to do. We will try to give you a few advices.

Choose the contest that is right for you:

Even if it seems obvious, don't participate in all the contests you can find on the internet. Select them carefully. For instance, choose the good subject. The theme of the contest has to be relevant with your body of work. Try one's luck in a contest were you can send images that match the subject. Also, check the level of difficulty. If you are an amateur keep in mind that you will have less chance to win a professional contest. Of course you can try but just try to remain realist in your expectations.

Carefully read the rules and regulations:

Some photographers tend to forget to read the rules and regulations but it is very important. You need to know what you are allowed to do or not, check out the rules about copyright if you don't want to have a nasty surprise. In some cases you will see your work in catalogs without you knowing about it. Be also very cautious with entry fees. Some contests are very expensive but it doesn't mean that it is more reliable or serious than a free contest.

How is your image judged?

Sometimes by vote, sometimes by a jury and sometimes both when there are several stages. In the contests were the public vote it is often the photographers who have more friends who win. You's better be a good salesman than a good photographer. I would recommend to avoid these types of contests unless you think you have a really good chance. I prefer the contests where professionals judge your work. First of all because it is the best challenge there is. If a panel of jurors like your work you can be proud. It is sometimes a good idea to try to find who are the judges so that you can try to find what type of work they like. It can help you choose an image over another if you feel it is more likely to be liked by that juror.

The choice of the image:

There is no miracle recipe but pay attention to a few things.

*Check out the previous winners it can give you an idea of what the judges are looking for.
*Keep in mind the theme of the contest. if your image is just slightly relevant to the theme you have less chance to win.
*If you are submitting a portfolio make sure that the images tell a story or that there is a real link between them. In other words don't send images that don't go well together.
*Be original. Competition is hard and a jury will be more likely to notice your work if it is a little different than others.
*If you want to participate in a specific contest but you don't have in your stock an image that would fit, don't hesitate to create one. It is a good challenge and the chosen theme might inspire you in a new way.
*If it is a contest with votes, submit your images as soon as possible. The earlier the better. If the contest is judged, no rush! Take time to choose wisely.
*Prepare clean files or prints. Read carefully what the guidelines. Check out if your image is going to be printed on paper or judged on a screen.

Good luck!!!