Brooke Shaden
explores the darkness and light in people, and her work looks at that juxtaposition. As a self-portrait artist, she photographs herself and becomes the characters of dreams inspired by a childhood of intense imagination and fear. Being the creator and the actor, Brooke controls her darkness and confronts those fears. We asked her a few questions about her life and work:
All About Photo: When did you realize you wanted to be a photographer?
BS:
I graduated from college with degrees in film and English, and I have always wanted to tell stories. The stories I was telling weren't fulfilling my personal creative process, mostly because I like to create one concept and move on rather quickly. Photography allowed me to tell many stories, nearly one a day, and create at a more fast-paced level. Once I started shooting, I knew I wanted to do photography full time about 5 months in.
AAP: Where did you study photography?
BS:
I am self-taught in photography but did study filmmaking before that at Temple University.
AAP: How long have you been a photographer?
BS:
I have been doing photography for 4 1/2 years now.
AAP: Do you remember your first shot? What was it?
BS:
Absolutely! My first picture was done on December 19, 2008 in my bedroom in Philadelphia. It was a self-portrait and a clone shot where I placed myself in the image twice.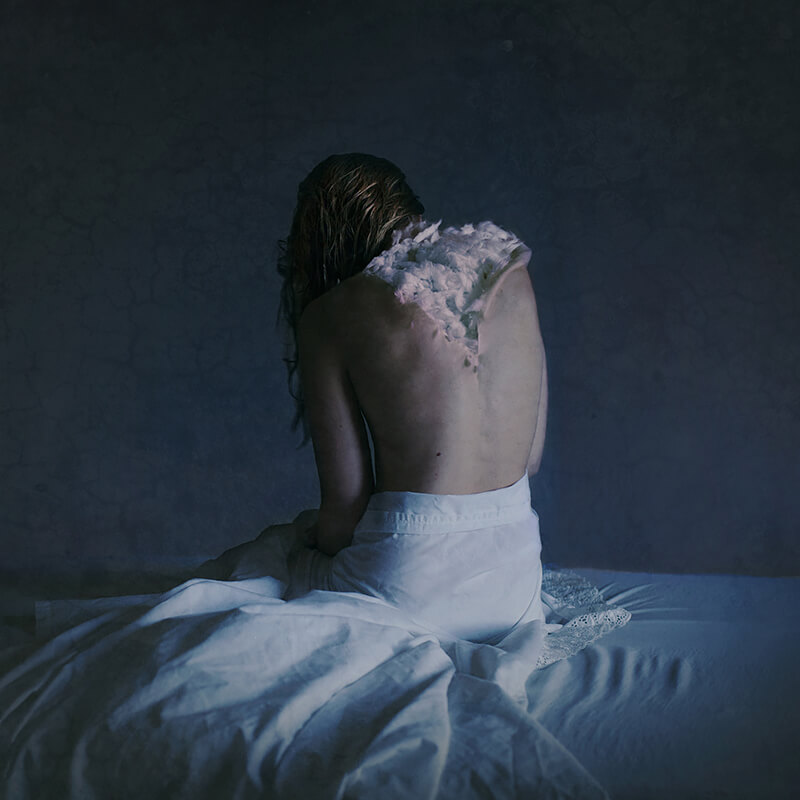 AAP: What or who inspires you?
BS:
I am inspired by paintings, by nature, fairytales, and darkness. I love finding beauty in darkness.
AAP: How could you describe your style?
BS:
Dark, mysterious, timeless, whimsical, square format, painterly.
AAP: Do you have a favorite photograph or series?
BS:
Dream Catcher and Changing Winds. These two images are that are shot in a sewer, and I am working on a new series in which I edit images taken in a dark and dirty space to make it beautiful.
AAP: What kind of gear do you use? Camera, lens, digital, film?
BS:
Canon 5D Mark II and a Sigma 50mm f/1.4 lens.
AAP: Do you spend a lot of time editing your images?
BS:
I spend anywhere from 2 hours to 40 hours editing my pictures, and I do so because I love creating new worlds with my creative process.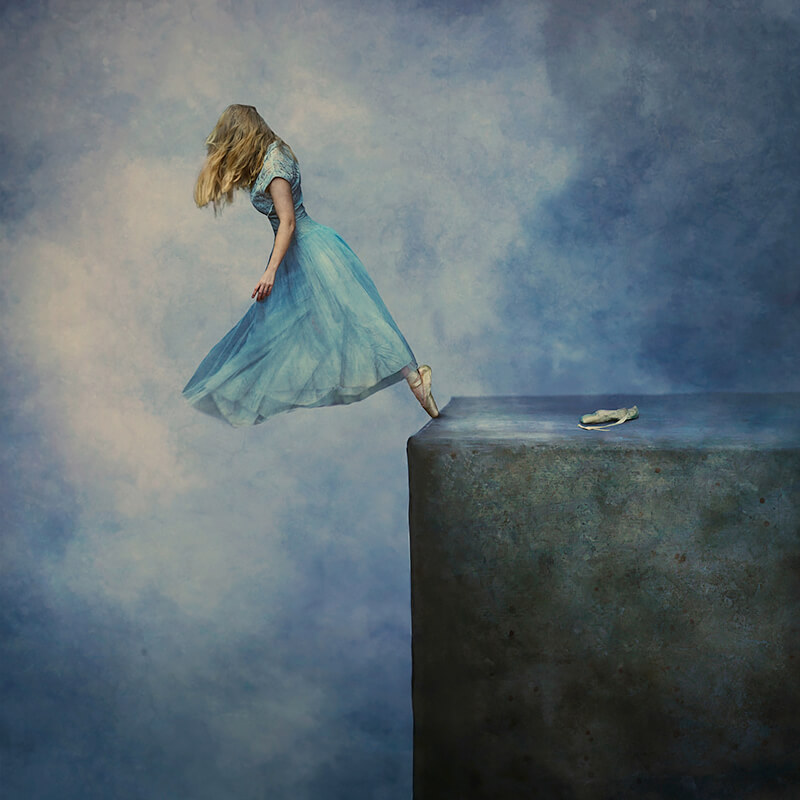 AAP: Favorite(s) photographer(s)?
BS:
Gregory Crewdson, Jamie Baldrige.
AAP: What advice would you give a young photographer?
BS:
Figure out what you love to shoot, and then shoot it. Try not to think about what other people want you to do. Be passionate, inspired, and always believe that you are worth those feelings.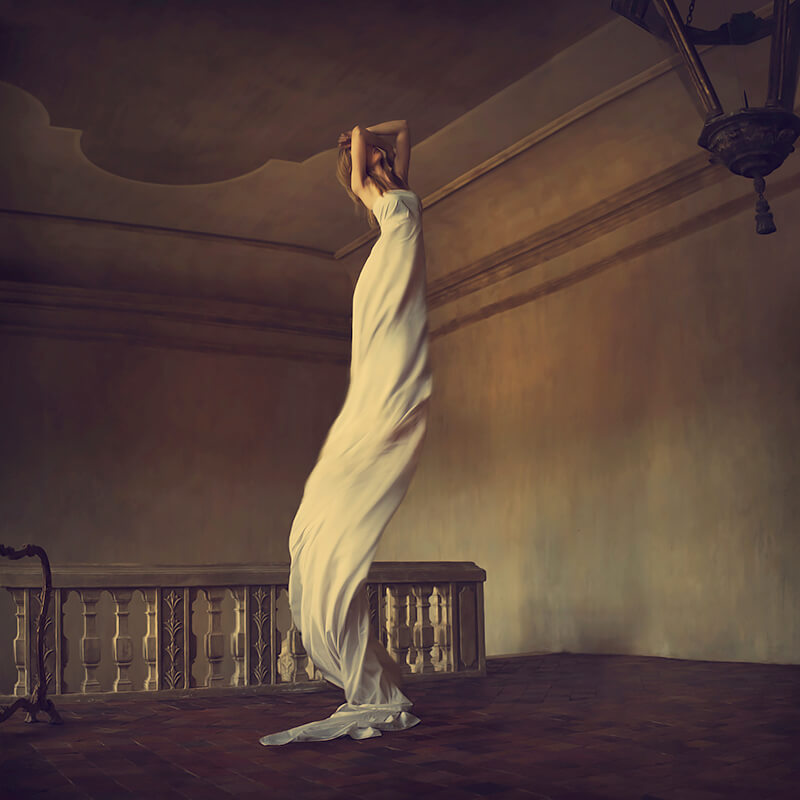 Brooke Shaden, House of Solitude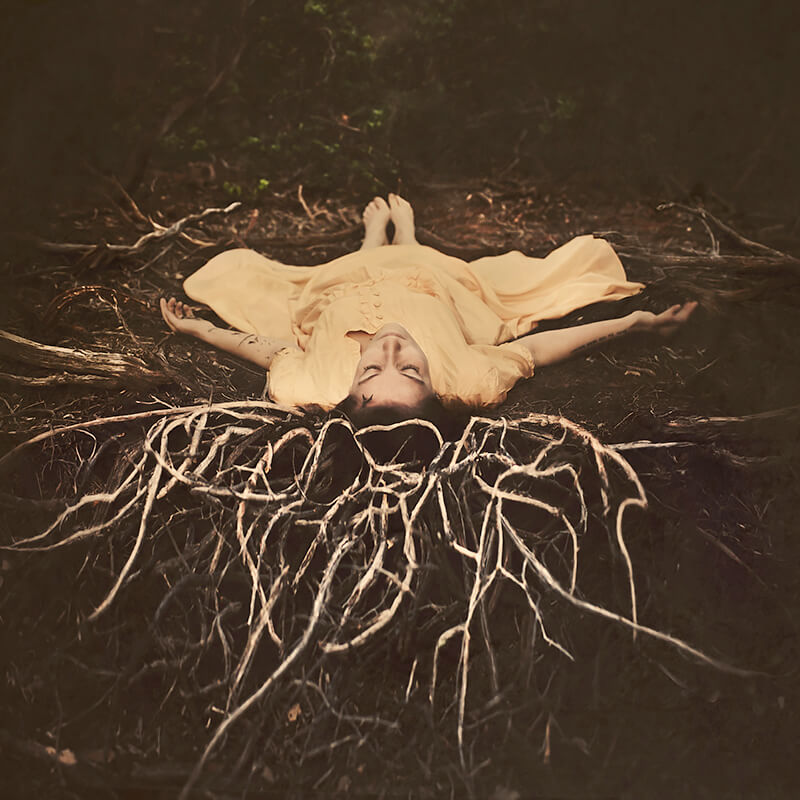 Brooke Shaden, Character of the world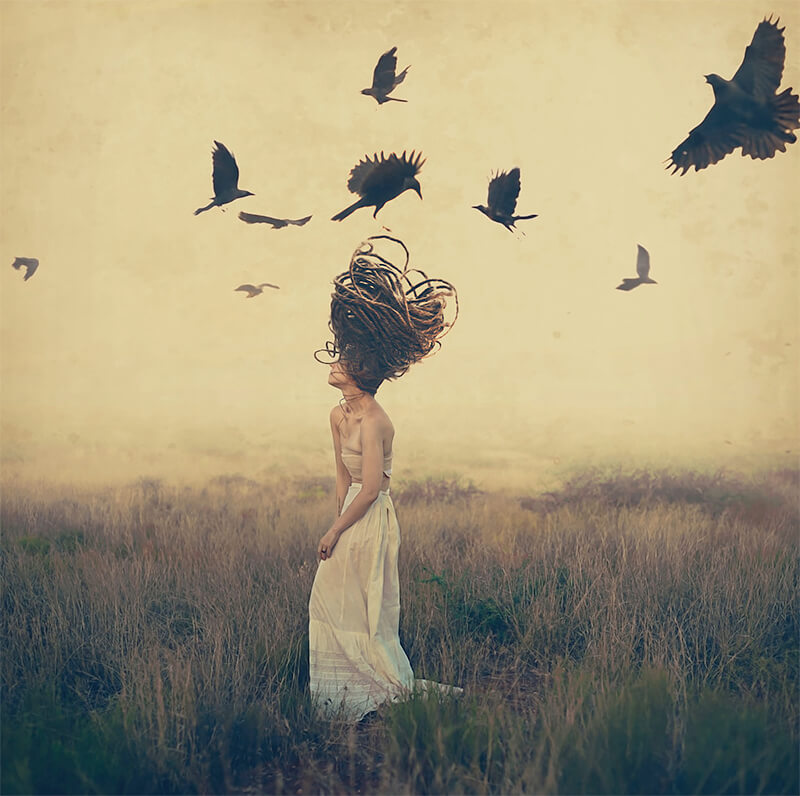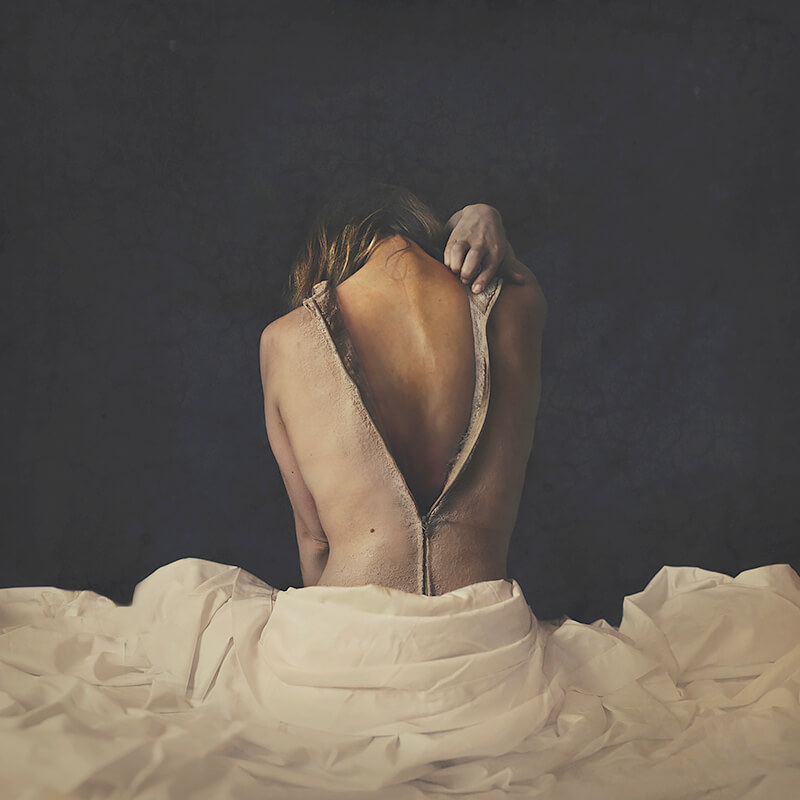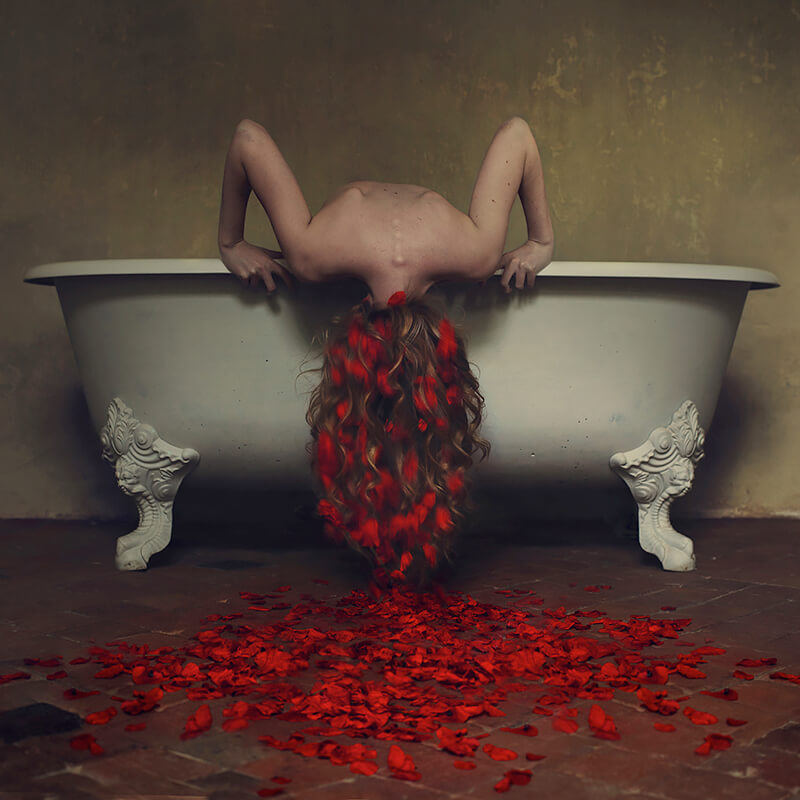 Brooke Shaden, Petals from my roots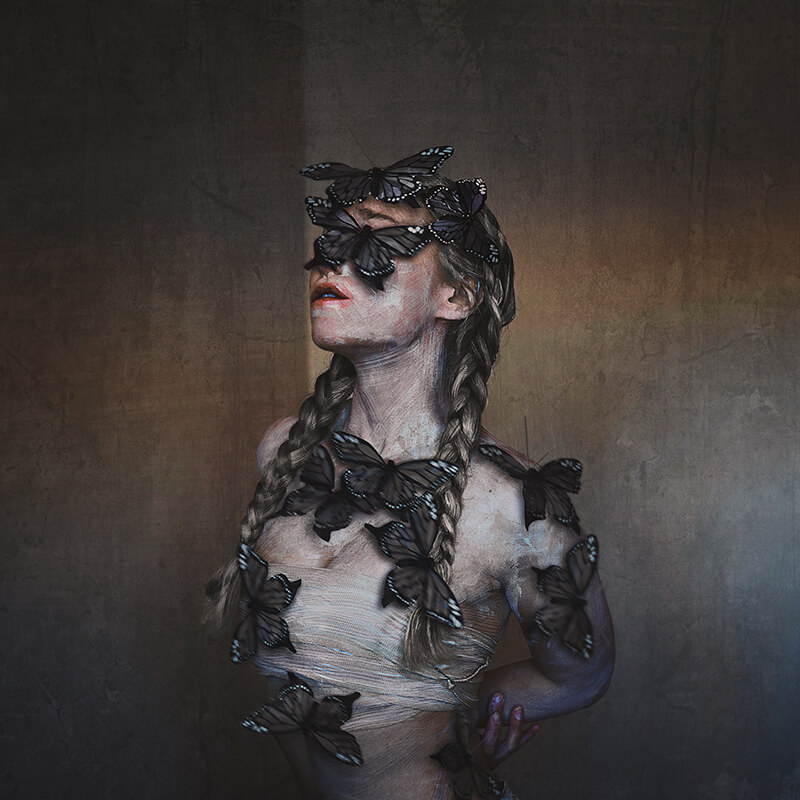 Brooke Shaden, Quiet the night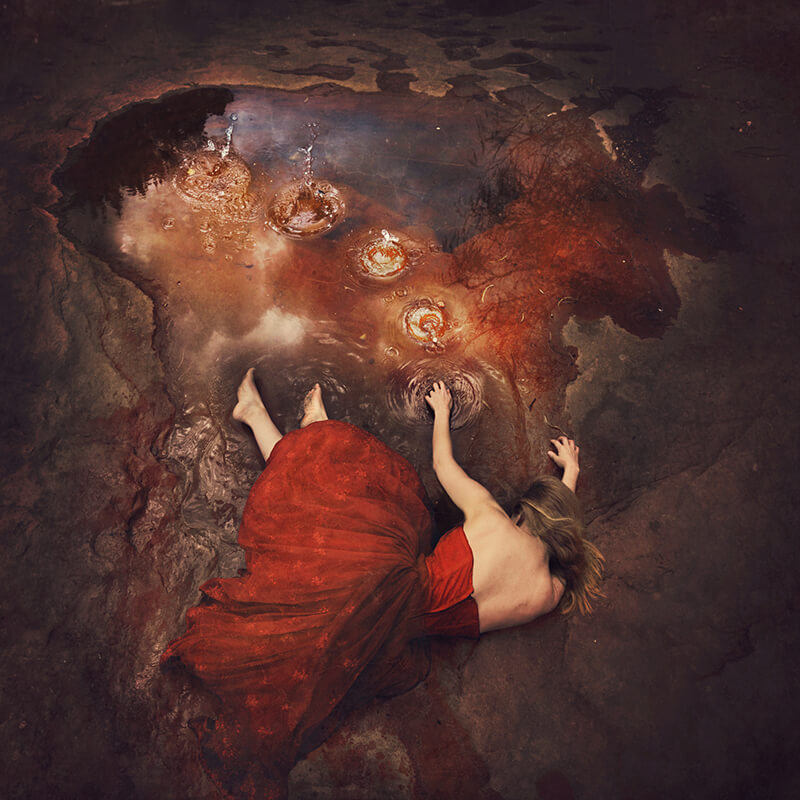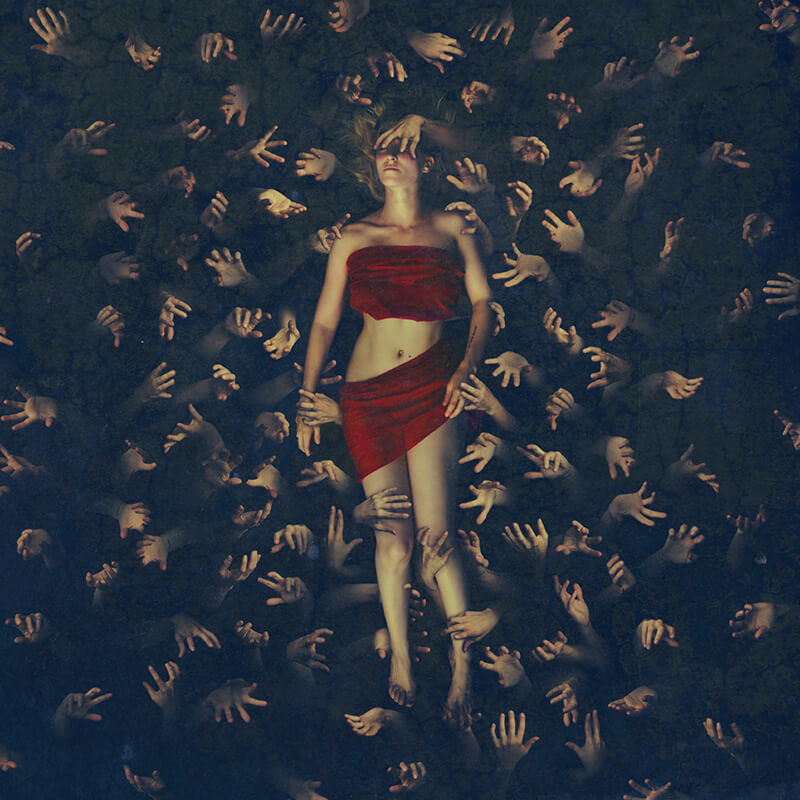 Brooke Shaden, Push and Pull