You have decided to become a freelance photographer. Congratulations! It takes a lot of guts to chase after your dreams in a world that can pretty much be summarized in two words: rat race.
There is still a lot of stigma around freelance photography. No one thinks you can make money that way, says Angela Meyers, a photographer at
Brillassignment.co.uk
. Your friends and family and going to be a little supportive for a while, but they'll secretly be hoping you get a 'real' job pretty soon.
You might even have this fear yourself. Photography, while deeply artistic and creative, isn't guaranteed to turn you into a high rolling millionaire. It's not like the other freelance jobs out there.
And yet it is possible to be profitable with it. Like with everything else, it takes a bit of knowledge and thinking outside of the box to make it with freelance photography. Everyone will be going for the same things, such as selling their photos to
stock photo sites
. But you can be different. You can go off on tangents that most people don't think of. The trick with photography, like with everything else, is to find a unique niche and stick to it. It has never been enough to just say you're a photographer. It makes more sense to say what you specialize in. That's where all the profitability lies.
So here are 7 ways you can make money while chasing your passion of being a freelance photographer;
1. Small Business Photography
Have you noticed that businesses are increasingly going online? Without a website or some kind of online listing, it's practically impossible for a business to be successful at the moment. There are lots of them, from yoga centers to hotels to Airbnb listings.
All of these businesses will want to be as appealing to potential clients as they possibly can. That means they will need to beef up their listings and websites with high-quality photographs. That's where you swoop in like the hero these businesses desperately need.
Shoot some of these businesses an email with a link to your online portfolio. Try going for the local businesses in your area as most of them will already be looking for a photographer to put them on the map.
You could also target property owners who need awesome shots of their properties for Airbnb listings. You have no idea how many people out there need a photographer just like you.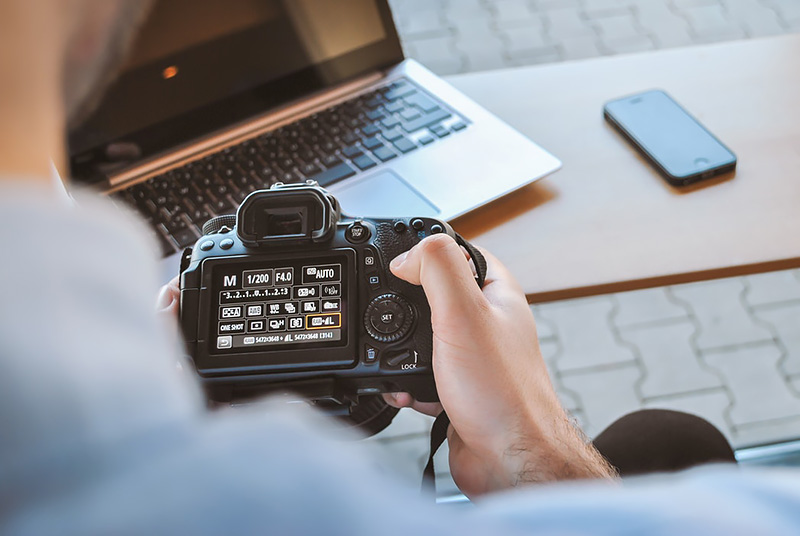 2. Become a Photography Teacher
If you have been a photographer for a long time, then you have probably gained a lot of knowledge and experience that a lot of burgeoning photographers out there desperately need to hear about. Start with the basics and teach them to the beginners in your locality. Make sure that you're not only transmitting lessons to your students but passion as well.
One of the magical things about teaching is that you actually learn a lot more about what you're teaching about in the process. You're not losing anything since you'll still have the knowledge you're imparting to your students, and you will have everything to gain in the process.
Take advantage of the fact that people are now learning stuff online. Publish some of your teaching videos on your website and charge people a small fee to view them. If you're going to be doing this from home, work on your
efficiency
and productivity to make it work. Now all you need to do is focus on growing your audience.
3. Become a Portrait Photographer
There is a little vanity in everyone and we all want the most flattering photographs of ourselves to show off to all and sundry. You can either open a studio where you will shoot the portraits or go for clients who love location shoots. Be a little different from other photographers, going for creative alternatives to traditional passport-type photos.
Apart from the vanity, people want great photos for their social media profiles, especially the ones that count like LinkedIn and Tinder! Pet owners will want flattering photos of their pets and are willing to pay a premium for good quality. Build up a photography portfolio and use it to attract clients.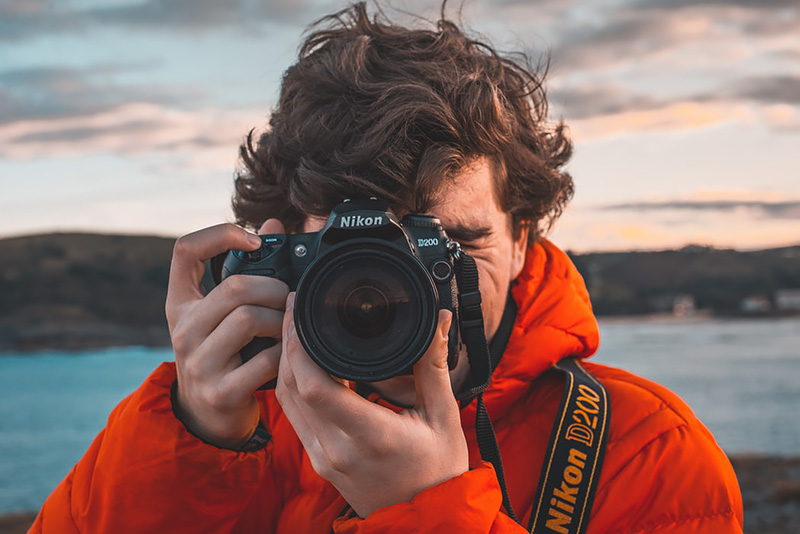 4. Become an Event Photographer
This is probably one of the textbook ways to make money as a photographer. It works now just as well as it always has and you shouldn't ignore it as a money-making option. Your reputation, the season, the location, and a bunch of other factors all determine just how much you can charge.
What's different in the modern day is that you can use the internet to find clients without having to leave your home. Just have an impressive portfolio that you can show to potential clients to attract them.
5. Try out Photo Contests
If you're really good, this could be a great way to make a large amount of cash at once every once in a while. However, it can also help you win free equipment and sponsorships to do your dream projects.
Note that this is an unreliable way to make money since the results of every contest are pretty uncertain. However, you can do
contests
on the side as a way to keep yourself challenged and at your best. At the very worst, you'll grow as a photographer. At the very best, you'll grow as a photographer.
6. Become a Photo Editor
There are lots of people out there who want their photos edited and retouched, whether models or hotel owners and the market is extensive. If you're good with Photoshop and other editing software, you can use your skills to make some money. The beauty of it all is that you can work from home at whatever time of day is convenient for you.
7. Become an Influencer
Social media is proving more and more lucrative for people of all professions and photography is not to be left behind. Consider using Facebook or Instagram to present your work and build an online following. Once you grow large enough, you will be getting lots of free stuff from brands that want you to promote them. Some of them will even pay you cold hard cash.
Be careful, however, have a style and theme to your profiles. That means you don't have to accept every offer that comes your way. Go only for what matches your style so that you create a niche for yourself.
Scott Matthews
is a professional content writer in such topics as a business relationship, recruiting and HR management. Scott's the biggest passion is blogging and travelling. He regularly takes part in different career growth conferences and contributes his posts to different websites. Contact him on
Facebook
and
Twitter
.