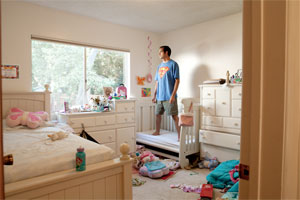 Jane Szabo
TBM Photography Network is very pleased to announce our popular segment: Photographer Spotlight.

In this part of our newsletter we will be interviewing various fellow photographers and learning more about what motivates them, what their goals are and what direction they wish to take with their art.

TBMPN: Please give us a little background info about yourself. Was photography as a career an early choice for you?

JS: Actually, I began my career studying painting as an undergraduate and then received an MFA at Art Center College of Design in Pasadena, California USA. Unfortunately, at that time in the late 1980s painting was declared dead which made it very hard to be painter at a conceptually-driven art school. My work developed as I incorporated painting and mixed media into larger installations. I did use photography at that time, but only as a secondary element. Only in the last couple of years have I turned to photography as my main art medium. It has been exciting to refine my skills and dive in with a sense of wonder and exploration all over again.

TBMPN: From what sources do you draw your inspiration?

JS: My first response is that the ideas are all there swimming around in my head and things just pop out at exactly the right time. I am also constantly thinking and absorbing new information by participating in photography workshops, attending exhibitions and lectures, and very intently studying the creations of other artists. This exposure to other works and art forms opens up the realms of possibilities within my own art-making processes.

TBMPN: Can you classify your work by a certain genre?

JS: For me, making art is usually about the exploration of a thought or a feeling and not just the classification of an idea. Of course, certain bodies of work may fit into a genre, and I have been developing many bodies of work. My focus has been on environmental portraiture, macro abstractions, travel / documentary images and, most recently, a more experimental and conceptual series of self-portraits entitled 'Sense of Self.'

TBMPN: Any special equipment you favor?

JS: As far as my equipment, I would say less is more. I shoot with a Canon 5D mark ii, and rely on a Manfrotto tripod. More importantly, though, it's all about the light. Whenever possible I like to make use of natural light and ambient light.

TBMPN: You have described your images as possessing a hint of voyeurism. Why have you explored this route?

JS: The comment about a hint of voyeurism was said specifically in regards to my series dis.place.ment. This is a body of environmental portraits in which I shoot the subject in their home and in a room that is not their own. The images of parents in their children's room and children in more adult surroundings create a displacement of the subject and an interesting psychological tension. I recently was asked the very valid question as to why I had chosen to photograph people. When returning to the camera after a long hiatus, the first thing I said was I don't shoot people. And yet, here I am, inviting myself into people's homes, invading their personal spaces and looking deeply into their psyches. As humans, we are drawn into the lives of others, yet see our own reflections. I hope this project serves to allow each viewer a moment of self-reflection. These beautiful images invite you in, but once inside they force you to question your own identity, and your relationship with others.

TBMPN: Any current or future projects you are contemplating?

JS: After shooting many portraits of people in their homes and attempting to tap in to a psychological element, I realized that I was frequently referencing my own self-identity and issues. It was then time to turn the camera around and start working further outside my comfort zone. It was time to expose my Self and reveal my own vulnerability. I am currently working on a series of self-portraits entitled Sense of Self. Many of the images within the project document a process or activity. Blur, movement and light are used to add a psychological element to the work. This is a large body of work and is much more conceptual and experimental than my previous projects. These images explore my struggle to maintain a rigid sense of order upon myself and my environment (a process that is failing). This attempt and failure to contain chaos parallels my personal struggles and sense of identity. Unfortunately, this self-imposed rigid sense of order, a self that wants to grid, to sort, to map, to control, conflicts with my need to escape into freedom.

TBMPN: Finally, what do you ultimately wish to accomplish with your photography?

JS: My main goal as an artist is to explore, to learn and to never be afraid to make mistakes. Taking risks and working outside my comfort zone is where the creativity really begins to happen. Of course, I would love to get my work viewed. Exposure is so vital to creating a solid career as a fine artist. First and foremost, though, one must MAKE GOOD WORK, and that is my mission.