Gary Arndt has been traveling around the world capturing incredible images for the past eleven years. We asked him a few questions about his trips as well as his his successful travel blog
Everything Everywhere
.
All About Photo: Tell us about your first introduction to photography.
Gary Arndt:
I didn't really do anything or know anything about photography before I started traveling full-time in 2007. I purchased an expensive camera I didn't know how to use and I started taking really bad photos. Thankfully, I realized the photos were bad and I began working on improving my photography almost from the start. Everything else was just a matter of evolving and incremental improvement.
AAP: What triggered your choice to sell your house and travel around the world?
Gary Arndt:
I didn't travel that much before I sold my house, but I did enjoy the trips which I took.
AAP: What was your biggest challenge so far?
Gary Arndt:
Trying to balance work and travel. To run a website you have to be in front of your computer, and to travel you have to be away from your computer.
AAP: Do you travel alone?
Gary Arndt:
Almost always.
AAP: How do you prepare for your trips?
Gary Arndt:
I do very little predations. I usually pack the night before. I'll do some cursory searches online for places I'll be visiting, and that's about it. I like to experience it when I'm there.
AAP: Do you finance your trips or is your work commissioned?
Gary Arndt:
For years I funded all of my travels from my personal savings. Today I usually work with companies and tourism boards.
AAP: You have visited 195 countries and territories what country(ies) marked you the most?
Gary Arndt:
Probably South Georgia Island. It is an incredible place that few people ever get a chance to visit.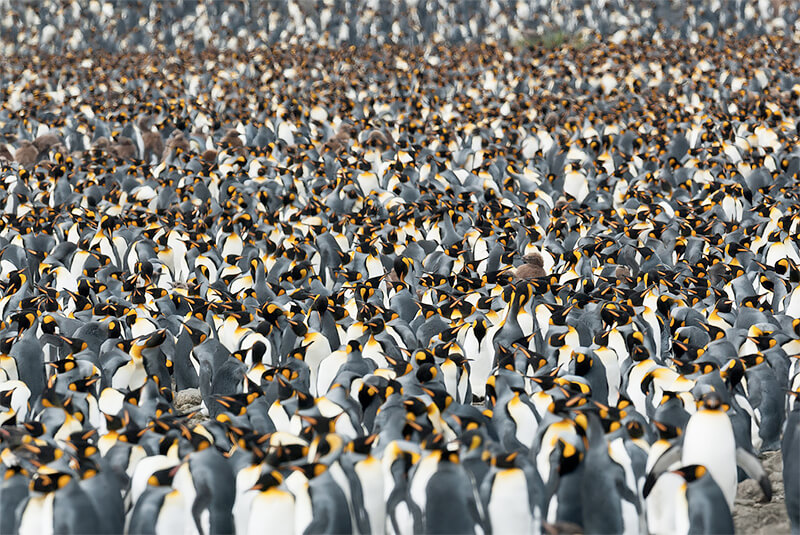 AAP: What people touched you the most?
Gary Arndt:
It would probably be the experience I had in Oman. There a man picked me up in his car, drove me 100km to my hotel, while not speaking the same language and refused to take any money from me.
AAP: Of all the incredible experiences you had like swimming with whale sharks or fleeing war zones or a tsunami, which one did you scare you the most? You enjoyed the most?
Gary Arndt:
The scariest thing was bungee jumping in New Zealand. Jumping off a bridge is not a natural thing to do.
AAP: How do you work? Do you prepare specific subjects/locations or do you just shoot whatever you come across?
Gary Arndt:
For the most part I'm pretty opportunistic when I shoot. In some cases I'll plan a particular shot, but in most cases I see what happens.
AAP: What equipment do you use?
Gary Arndt:
I currently use a Sony a7rii. I
switched from Nikon to Sony
two years ago and I do not regret the move. I travel pretty light compared to other photographers. I normally only carry 3 lenses, 2 bodies, a few filters, and a tripod.
AAP: Do you spend a lot of time editing your work?
Gary Arndt:
Collectively, yes, but that is because I have so many photos I have to edit. I don't spend much time usually on any one given photo. I do think
editing your travel photos
is extremely important, but it can obviously be taken too far. Photo editing is no different than developing photos in a darkroom during the days of film. The camera is only capturing a raw image, and it is not, nor is it intended to be, the final product.
AAP: Do you print your shots? How do you manage to organize all your travel shots?
Gary Arndt:
I have printed a few images, but for the most part, I don't print my photos. I simply have too many of them and the cost and logistics of that many photos would be too much. I have some which were printed as part of an exhibition I did, but that's about it.
AAP: Do you have one favorite photograph? If so which one?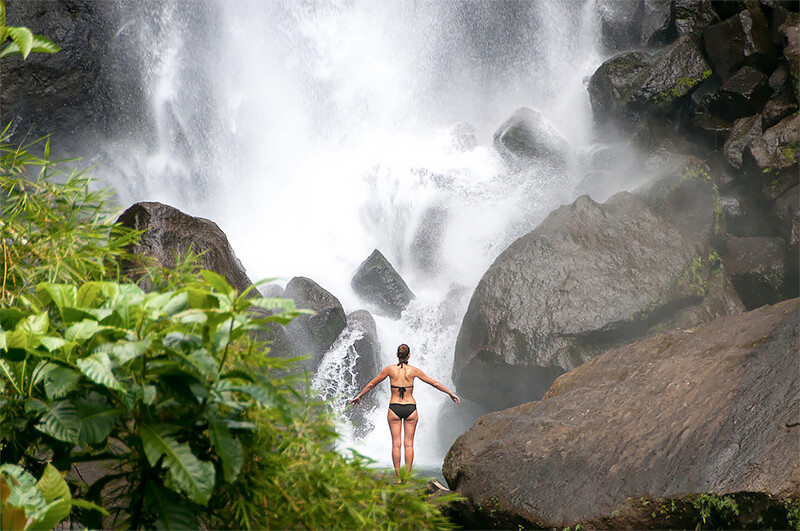 Gary Arndt:
I took this photo on the island of Dominica in the Caribbean. I have no idea who the woman is. I was about 100m away from her and she was near the front of a waterfall. She just randomly stood up, posed, and then sat back down. It couldn't have worked better if I had planned it.
AAP: Do you have a mentor? A favorite photographer?
Gary Arndt:
I am completely self taught. I never took a course, or read a book on the subject. My favorite photographer is probably Art Wolfe.
AAP: What advice would you give someone who would like to travel like you?
Gary Arndt:
Save up your money and don't get too carried away planning your trip. Your schedule will change as you discover new places you want to visit. Give yourself the leeway to discover new things as you travel.
AAP: What mistake should a young photographer avoid?
Gary Arndt:
Don't get hung up on gear. Gear is designed to solve a technical problem. If you don't have that problem, then more gear isn't going to help you. Focus on putting yourself in front of beautiful things.
AAP: Your best memory as a photographer?
Gary Arndt:
Probably when I caught a giant bull moose feeding on weeds below the water in British Columbia. We slowly inched up to him in a canoe until he ran away. It was pretty incredible.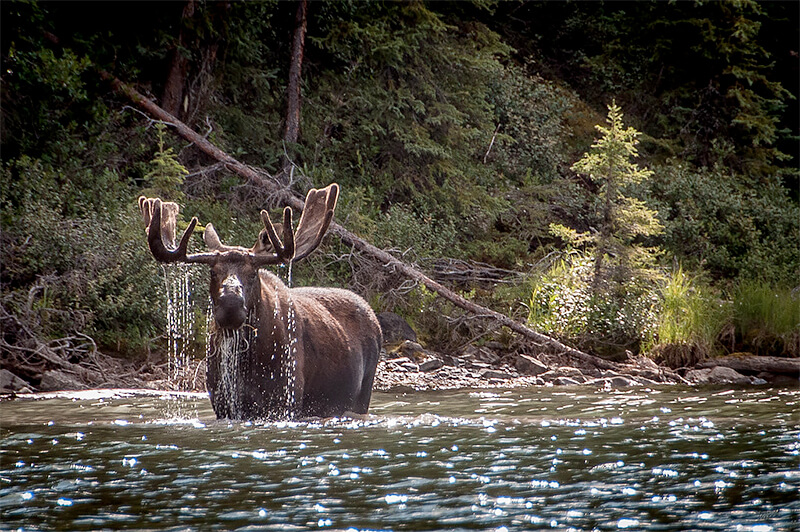 AAP: What compliment touched you the most?
Gary Arndt:
When people who have followed me for a long time say "Your photography has really improved". They usually are hesitant to say it because it implies that at one point it was bad, but that's true. It has gotten better and it is nice to have that acknowledged.
AAP: If you weren't a photographer, what would you do?
Gary Arndt:
I'd probably focus more on podcasting or a YouTube channel.
AAP: You have an amazing travel blog what was your main purpose when you started?
Gary Arndt:
I originally decided to
start a travel blog
so I could document my travels for my friends and family. Over time it became popular and grew and audience.
AAP: What are your future projects?
Gary Arndt:
I have a new podcast I'm going to be launching
AAP: Have you an exhibition or a book in the making?
Gary Arndt:
Not currently, but if the right project came along I'd be very open to it.
AAP: You must have witnessed the effects of global warming, where did it sadden you the most?
Gary Arndt:
Probably in Churchill, Manitoba when I was there to photograph polar bears. The sea ice came in very late that year and the bears couldn't go out to feed on seals.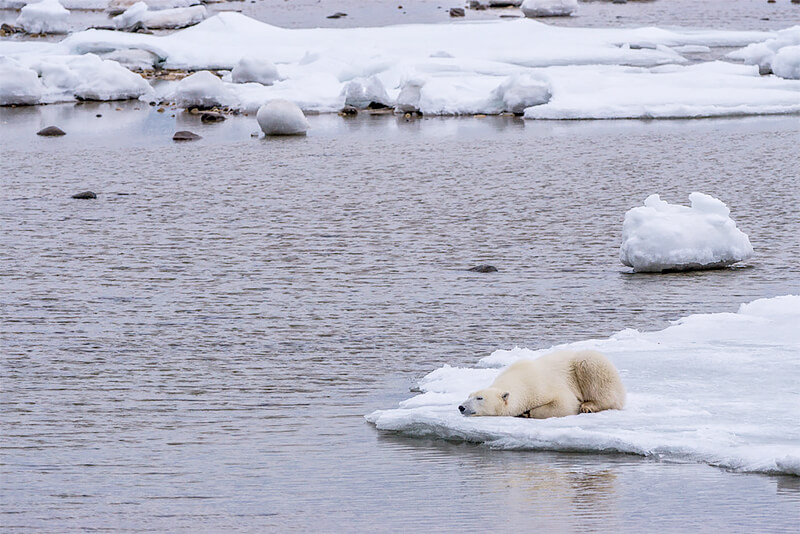 AAP: Is your work in any way political?
Gary Arndt:
Not at all. I totally shy away from politics.