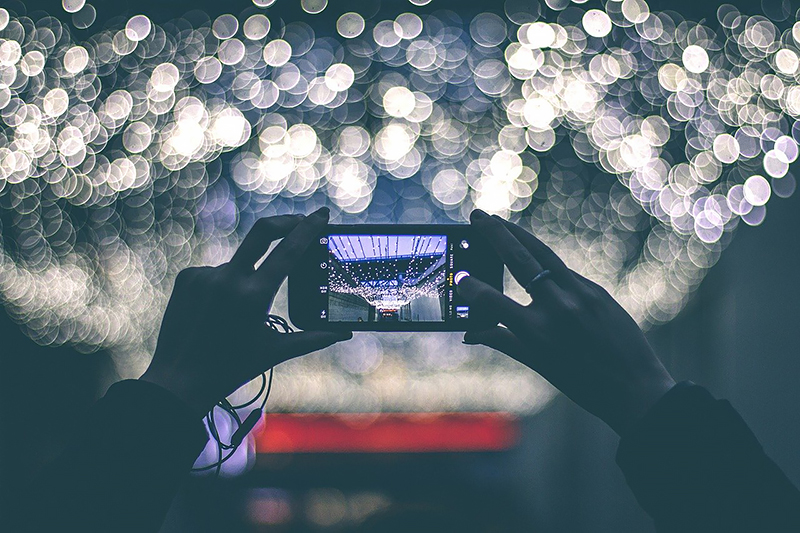 It is important to choose your photo contest. If you search on the internet you will see that there are many photo competitions and that the first rule is to choose them well for avoiding some pitfalls.

Moreover, it is for this reason that All About Photo offers you a list of selected contests, national and international competitions to facilitate this choice.

Now that you have chosen your contest, Let's see how to put all the chances on your side with some tips and tricks to successfully win a photo contest. Do not dream either, we will not give you the keys to be certain to be the winner of the next contest, but tips and tricks to prepare well and thus put maximum chances on your side.

Read the rules and make sure you respect the theme of the photo contest

This seems obvious but as most photo contests have a specific theme, the first thing you need to do is to get it right and respect it. It would be a shame to make an off-topic with a technically perfect photo, but in this case an off-topic image can be fatal.

Very often the winning images of a photo contest are those that are made especially for the competition in question. So if you do not have in your library the ideal photo to illustrate the theme, then I advise you to start from scratch and work on an idea to make the photo that seems best suited to you.

And even if you have something to illustrate the theme from your stock, I recommend you to make a new picture, simply because if you realize that the picture you already have is better than your new work you can always send the previous one. The opposite is not possible if you have not done it, so put all the chances on your side!

The theme of the contest will certainly give you ideas that you would not have had before. To win a photo contest, you must think on how to stand out, you need to attract the attention of the jury with something different but also sometimes a photo that is too original may not please some jurors. The good choice is to find an in-between, it's also by looking at what has already been done that you will find inspiration.

One of the surest ways to stand out from the competition is also by paying attention to your composition. If you are not sure of yourself ask for a second opinion. Show your work to your closed ones before sending it. Also make sure that you get a perfect sharpness. Once again it seems obvious but I see so many pictures that are blurry in each contests. Make sure your image is sharp!

Know your jurors

Jurors are humans and have specific tastes. The better you know what they like, the easier it will be for you to send images you know they might like. It is not true of all jurors especially if they are regular jurors. They see so many different images that they tend to chooses images that are different, that they have never seen before even if it is not their style. In other words know your jurors and the competition. Avoid sending an image that you have seen over and over again on the internet.

Send the photo at the right time.

Now that your photo is ready, you have to send it.

If the contest includes a vote of the public (often it is more your popularity than the quality of your photo that will be evaluated), the best thing in this case is to post it as soon as possible, so you will have more time to collect the votes.

Quality is the key

In many competitions, you send your files digitally, very often a maximum resolution is stipulated , I invite you to send your photo with the maximum authorized resolution and to be attentive to the compression of your file, you will thus transmit to the members of the jury a photo with the best definition possible.

For contests where you have to send a print, I advise you to use a quality service and thus avoid low-end printers that may give a bad color or even eliminate details of your photos.

That's it, now get your work out there! Sending your work to photo contests helps you compare yourself to others and develop your creativity. I encourage you to participate in photo competitions, it is a very good exercise to develop your skills. Winning is not an end in itself, even if it is the ultimate goal, but it pushes you to work on a specific theme and to get better. Even the best photographers lose. Think of it as an opportunity to better yourself, to be more creative and never forget to have fun!

But if you are the winner or if your work is selected for the second round or even better a finalist, you get exposure and your name out. It is the best way to gain recognition from your peers and to get a chance to be noticed by curators, gallerists, agents and of course clients!