In my late teens, I became obsessed with the concept of shooting empty billboards. At the time, the only blank billboards I knew were a long series along route 70 into the Pine Barrens of New Jersey. I thought these roadside ghosts to be telling in many ways - but I was concerned with their surface, and not so much their structure.
TJ Norris, in Shooting Blanks the culmination of more than ten years spent roaming America, cataloguing its gradual disintegration, places his gaze on much more than just surfaces- his gaze is rooted in deep experience, shooting the ephemeral from a solid footing below. It is this same feeling I got when watching a video of Mr. Norris giving a museum lecture on his works. Behind him was a large grid of images from the series. All were beautifully printed, and displayed at a size that was perfect to fill one with the unease that these massive totems seem to hold, no matter where they are placed. His focus is as much on the containers meant to hold so many empty signs…and empty promises. The messages are gone. The armatures, the containers, remain, posing as Arte Povera sculptures left to decay like the sites they occupy. These totems, whether gutted to reveal a lone neon bulb, or wrapped in a plastic tarp, belie none of their former purpose. There is no information, no vestige of a word, not even a letter. Their new identities are hermetic, graphic. They take on a heightened sense of the graphic in the design of this book, which must be mentioned. It is radiant example of what the book as artform in its own right can accomplish, and gives the viewer a backstage pass into the mind of their creator.
Norris began to shoot these images as his general work, but found that later he was more and more drawn to these locations- and this type of image, and compelled to return to these sites as well as to find many more. A story he tells in one of his museum lectures says much- in a small town in Oregon, Norris asks the locals why there are so many billboards and signs and why they are all empty. He is told simply, We were a tourist spot… But, soon he discovers that the town had ordinances passed that only allowed advertisements in the form of these gigantic totems- no window signs, no other means to get your message out- these testaments to planned obsolescence fill the landscape. So the sense of America being chipped away - by greed, by spiritual oxidation, permeated this series from the beginning. Later, a crash of his computer systems led to the loss of many of the initial images - adding to an already existing sense of disintegration.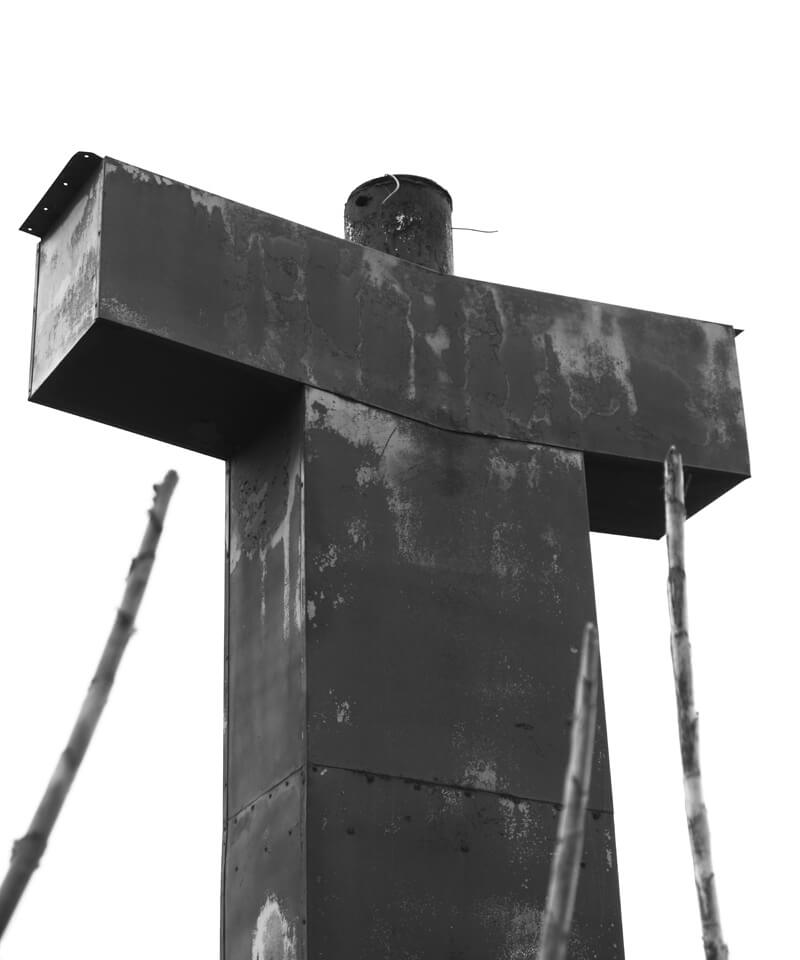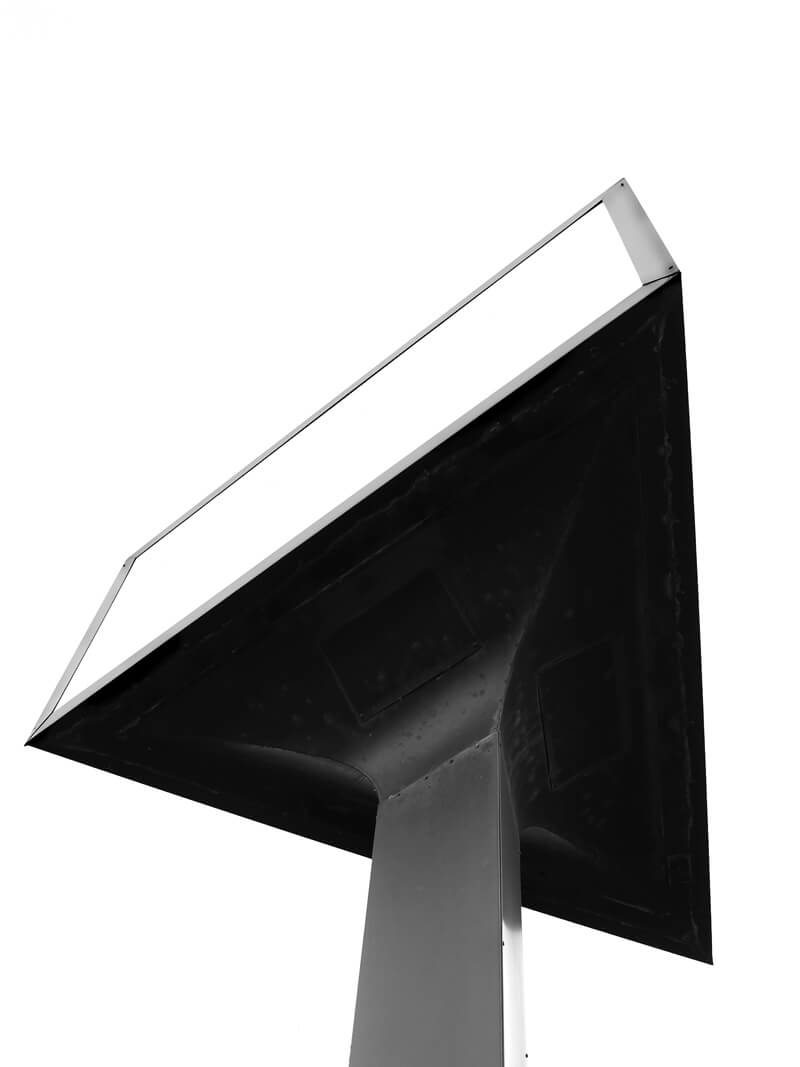 But the beauty of these structures- the beauty of their rusted, abandoned surfaces in these dog days of American Capitalism, gives them a sense of the majestic graphic sweep of a Malevich, a Reinhardt, even a Twombly sculpture. We search for clues on the oxidized surfaces, in the complex yet empty crisscrossing of frames, struts, bolts- and are left with our own search for narrative. A gas station, a fast food joint, a motel - many could be the lonely armatures of most types of businesses- now left to our imaginations. But the way Norris shoots- each shot from below, lifted from its context, increases the sense of alienation.
The last single image in the book- a polaroid of what I can only assume had been a Dairy Queen sign, ( the only shape I recognized from its former life ) seemed to sum up the series for me. As I stared at the empty shape, and the translucent plastic front now stripped of its identity, it seemed to be trying to tell me something. Perhaps it was a bittersweet story of the ebb and flow of the everyday in America. Or the now distant tale of better times, with the soundtrack full of happy children with their ice creams? No matter which, the story these photographs tell, of a time just passed, is brought to a stark new reality in Shooting Blanks. I read through the book again, and always drifted back to the last image . And I couldn't help but imagine a tear, emanating from the side of the eye-shaped container, dripping onto the ever-changing American landscape.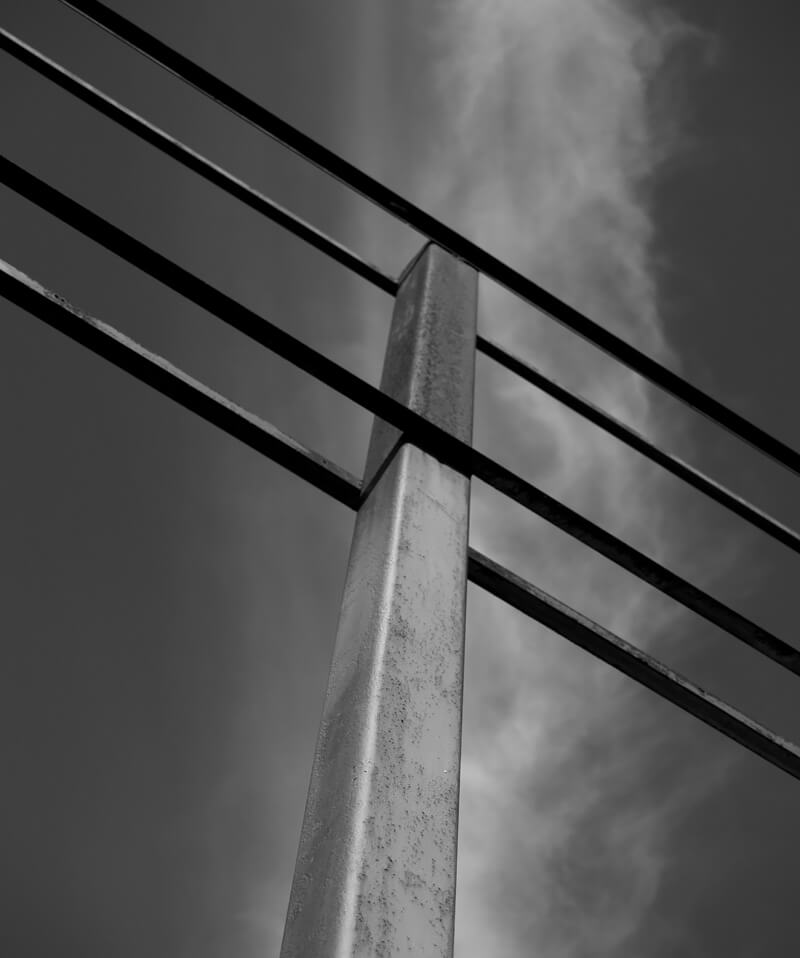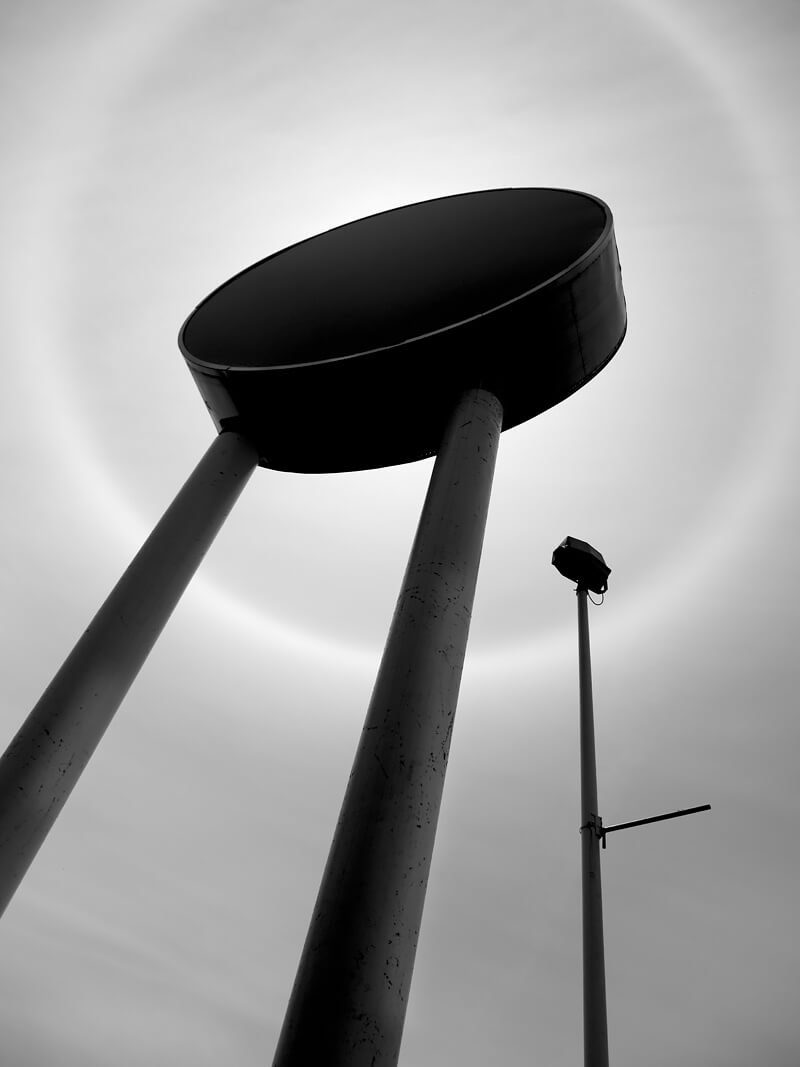 Shooting Blanks is available via the
artist's website
: - and soon available also through
Upfor Gallery Editions.