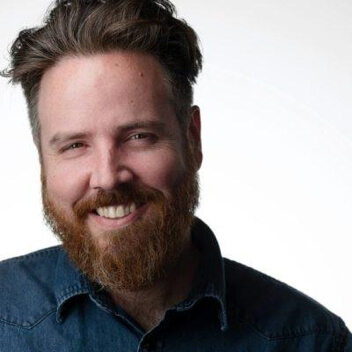 Essential Tips On How To Take Amazing Black and White Street Photos Ever since you were young, you've always loved photography. You always enjoy taking photos of people, places and just about everything that's happening around you. Wherever you are, you make sure that you bring your handy camera or your phone with you because you'll never know when you'll need it. And because you've taken the time to learn about this craft, many people have commented on how good your shots are. Your photos can be publicly viewed on your social media platforms, so a lot of people have shown their appreciation for what you do. And just when you thought you knew everything about photography, you were wrong. You've recently discovered the beauty of black and white street photography, and this caught your attention. You want to try this out as soon as possible.

If you've been inclined to photography for years, you'd know that the skills for this craft doesn't happen overnight. There are a lot of things involved for you to produce great shots. And since you're still trying out black and white street photography for the first time, you should also be aware of what you do and don't do. You want to be successful in this new endeavor, right?

These tips might be essential for you to achieve your goal of taking amazing black and white street photos:

1. You should work the scene: Since you're still new to black and white street photography, you might take 1-2 photos of your subject because you're either too impatient, nervous or self-conscious. Feeling all of these is normal but don't let it get the best of you as this might ruin your chances of taking the perfect black and white street photo.

- Once you're eyeing a location or a person as your subject, take the time to work the scene. Don't stop taking photos once you had 1-2 shots. Instead, go for 15-20 because more is always better.

- One small move in hand gesture, or anything in the background can make a very big difference in your photos. Since you already know what you want to take for your photos, stay there and work the scene.

- This point will be easier to convey if you relate this to the analogy of baseball – the more times you wing your bat, the more likely you're going to hit a home run.

2. You should get eye contact: You know how important the subject's eye is when dealing with just about any type of photos. The quote that says the eyes are the window to your soul is true. You would want to create the feeling of your subjects looking straight into your viewer's eyes.

- To achieve that goal, the best thing you can do is to get close to your subject and keep clicking until they notice you. Wait for the moment when they make eye contact with you and be ready to click once it happens. You don't want to miss out an emotional moment like this.

- You should direct your subject: Black and white street photography requires you to be out there in the open and mingle with everyone you'll meet. This is the best way for you to find the perfect subject. And once you do, don't hesitate to talk to them about your intentions.

- Ask permission if you're planning to work with a certain subject for your black and white street photography. Once you get their approval, don't hesitate to direct them. You're the expert during the session so make sure you'll tell your subject what to do.

- Even if you're already directing your subject, don't create a stiff environment between the two of you. Instead, create avenues wherein the subject can be at ease to work with you. You can direct them to jump up and down or play with their hair before the session starts – anything that'll allow them to be more comfortable in working with you.

4. You should try the fishing technique: You've been a photographer for quite some now and, for sure, you already have several techniques to make your photos can look good. While these techniques might still work today, there are also some which are tailored-fit for your black and white street photography stint.

- The fishing technique is one of the most fundamental techniques that you should learn to do. This involves you, looking for an interesting background and waiting until your subject walks into the frame. The moment your subject steps in is cue for you to take the photo.

- There are a lot of challenges involved in this technique such as the availability of an appropriate background or the number of subjects which will enter the frame. But if you're dedicated to your craft, for sure, you wouldn't dwell too much on the downsides.

Even if you've been doing digital photography for a long time, there's still a difference once you jump into black and white street photos. And although you already have techniques which you can apply, you should also take the time to learn more about black and white street photography – just like what you did when you first started taking photos. No matter what approach you're planning to do make sure patience and practice are included. These are essential to speed up your progress!

Michael Schacht

Michael Schacht is a portrait photographer and photography educator based in Chicago Illinois. As owner/operator of 312 Elements Headshot Photography located in Chicago's West Loop neighborhood, Michael overseas the day to day operations and has had the opportunity to photograph thousands of corporate professionals over the last decade. Through his direction, attention to detail, and people skills, he's helped these clients to craft a narrative around their personal brand. It's his belief that the headshot is the modern dad business card and that a better headshot is essential for a better career. Michael, his wife Meghan and his two daughters reside in Tinley Park Illinois where he is a community leader and active participant in the local business sector. Michael studied business at Ball State university and photography with world renown headshot photographer, Peter Hurley. It was Hurley that trained Michael in the art of human expression. Michael is now a Headshot Crew certified Mentor and active member of the Headshot Crew community where he was named one of the top 20 headshot photographers in the world.