We're excited to announce the All About Photo Awards 2018 - The Mind's Eye! These Awards aim to discover and spotlight the world's best contemporary photographers. The Awards will culminate with a digital exhibition in San Francisco, worldwide media coverage, and career-changing exposure for the jury's five winners as well as 20 jurors' picks in the merit gallery. Show your work today to our incredible jurors and get a chance to win $10,000 cash prizes!
Liu Bolin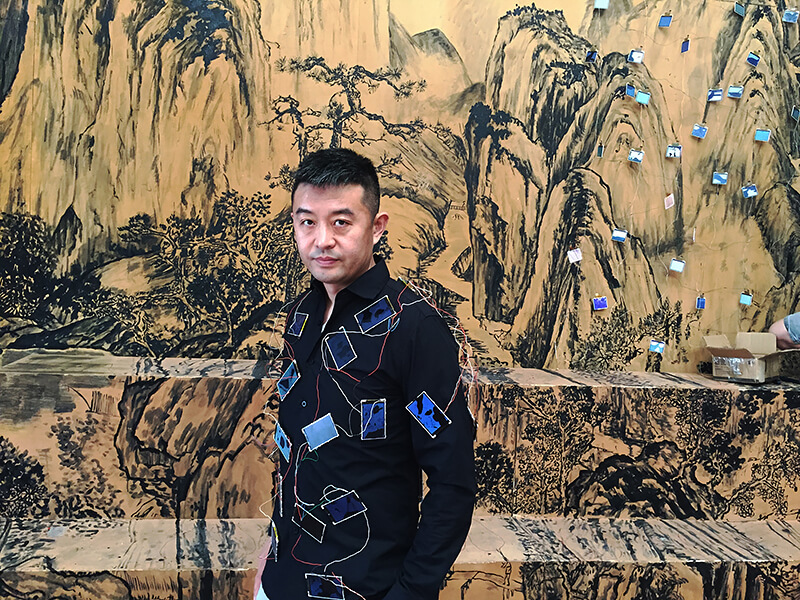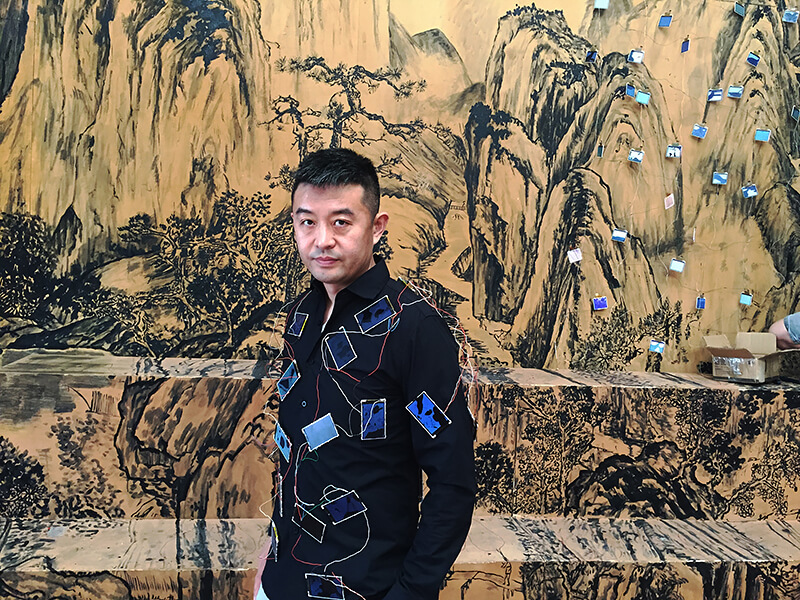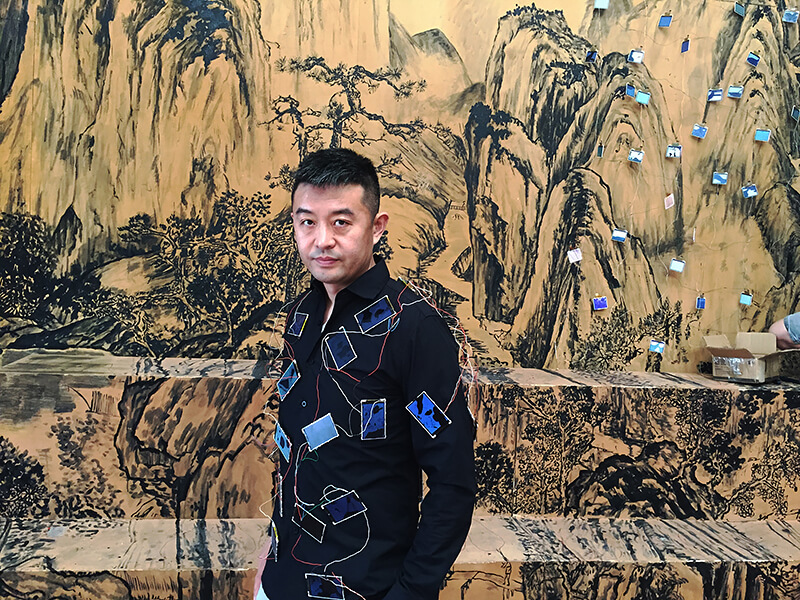 Liu Bolin was born in 1973 in Shandong, China and studied sculpture at the Central Academy of Fine Arts in Beijing, graduating with an MFA in 2001.

Better known as "The Invisible Man" in media circles. He discusses the social concerns of his home country through his artistic practice, most prominently through his 'camouflage' installations. Traversing mediums such as performance, photography , Liu Bolin dissects the tense relationship between the individual and society by 'disappearing' into environments which are sites of contention and criticism. His "Hiding in the City" series has been displayed in numerous museums and institutions across the globe. Inspired by his powerful visual messages, artists and institutions and organizations such The Louvre (Paris, France), Harper's Bazaar Magazine, Centre Pompidou, Ruinart, Moncler, Fred, Renault, JR, Carlos Cruz-Diez, Jon Bon Jovi, Kenny Scharf etc. have invited Liu Bolin to collaborate on creative projects. In 2013, Liu presented a TED talk in Long Beach, California. In 2015, Liu was selected by United Nations backed campaign The Global Goals to create an image that conveyed 17 goals – including ending poverty, encouraging sustainable development and fight inequality and injustice – where he hid himself within 193 flags of the world. In 2016 he participated in a collaboration with Annie Leibovitz and Moncler for their Spring/Summer 2017 Campaign. Liu Bolin currently lives and works in Beijing.
Eli Klein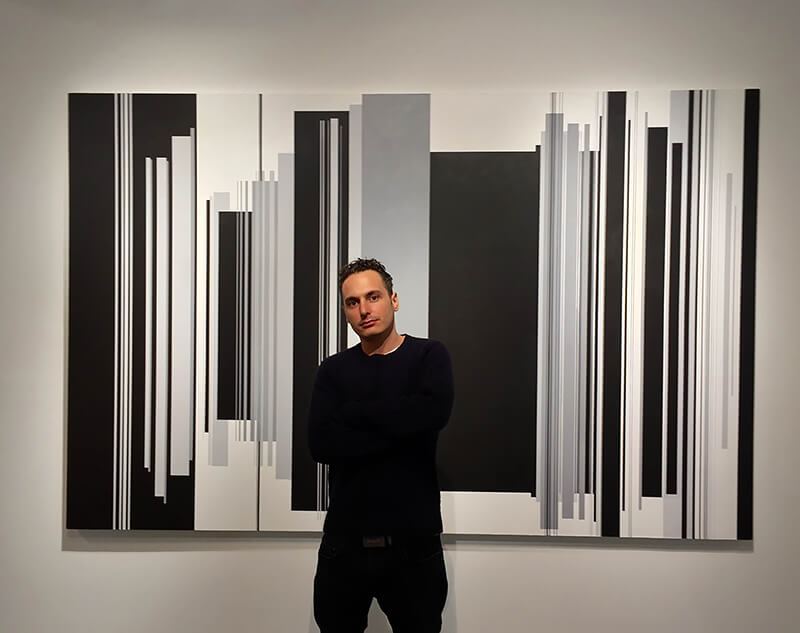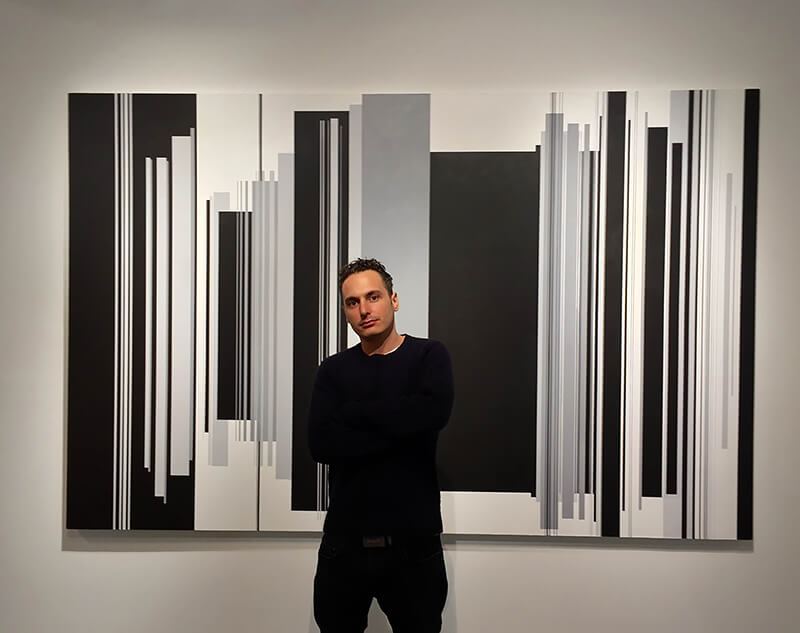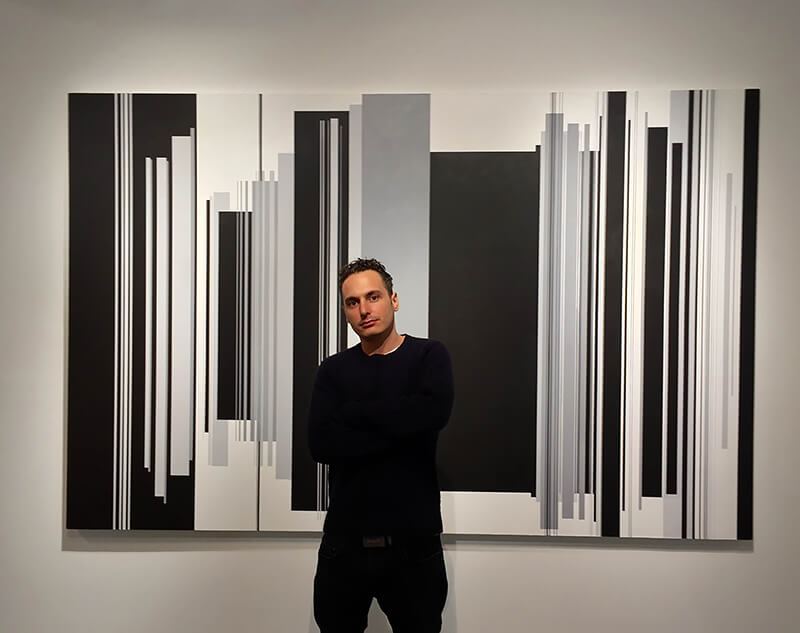 Eli Klein is America's leading dealer of Chinese contemporary art. He has been featured on CNN, The Wall Street Journal, The New York Times, Newsweek, and many other international publications and broadcasts. He owns and directs Klein Sun Gallery, which occupies a prime 8,000 square foot street-level space at 525 West 22nd Street in Chelsea, New York. Mr. Klein is responsible for launching and managing the careers of world-renowned Chinese artists Liu Bolin and Li Hongbo. He also represents a number of other established and celebrated emerging artists including Cai Dongdong, Chow Chun Fai, Cui Xiuwen, Geng Xue, Li Liao, Miao Xiaochun, Shen Shaomin, Ye Funa and Zhang Dali. Mr. Klein has introduced many well-received Chinese artists to the West, including the premiering of Jia Aili's work in the United States. He has arranged the loan of artwork to over 100 museum exhibitions, published 29 books through his gallery and has organized numerous critically acclaimed collaborations with JR, Kenny Scharf, Annie Leibovitz, Jean Paul Gaultier, Valentino, Lanvin, Moncler and Bon Jovi among others. Mr. Klein graduated from the University of Wisconsin-Madison with a degree in history. Upon graduation, Mr. Klein enrolled in The Benjamin N. Cardozo School of Law, but ultimately decided to pursue his lifelong passion for Contemporary Art.
Crista Dix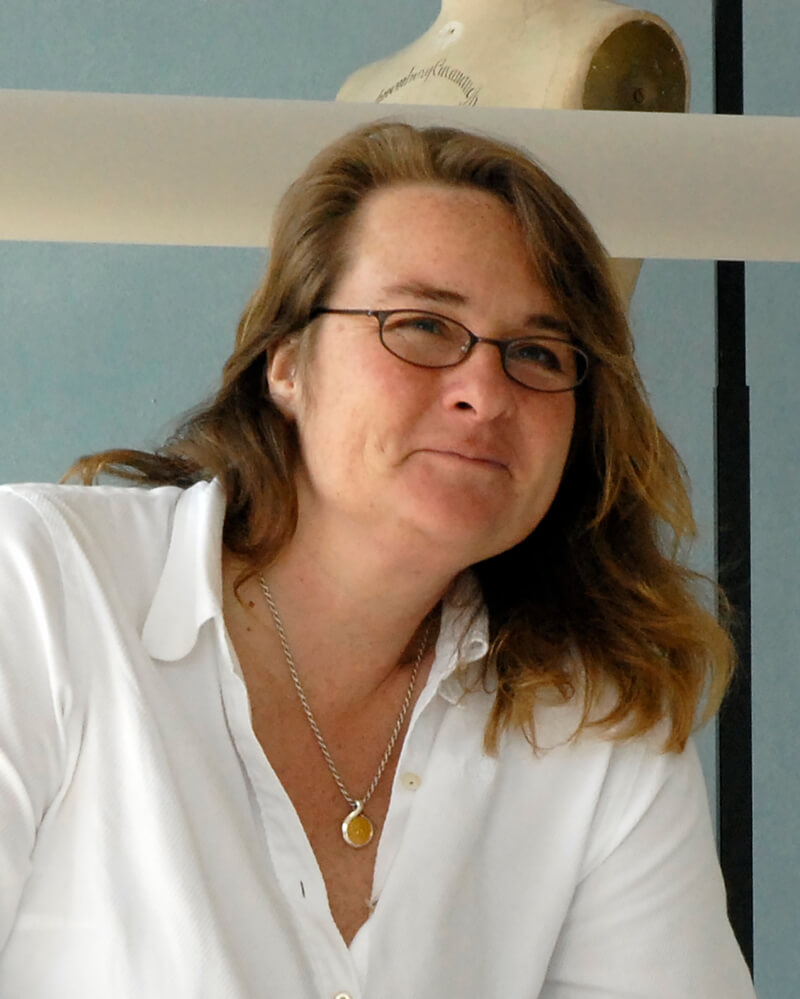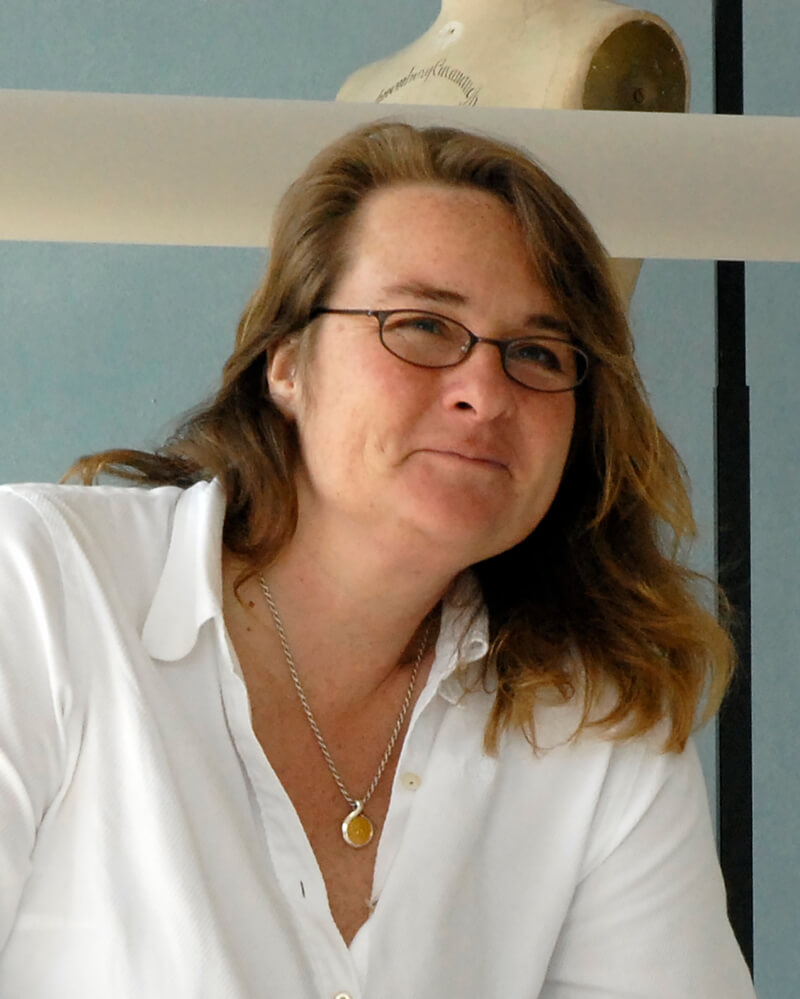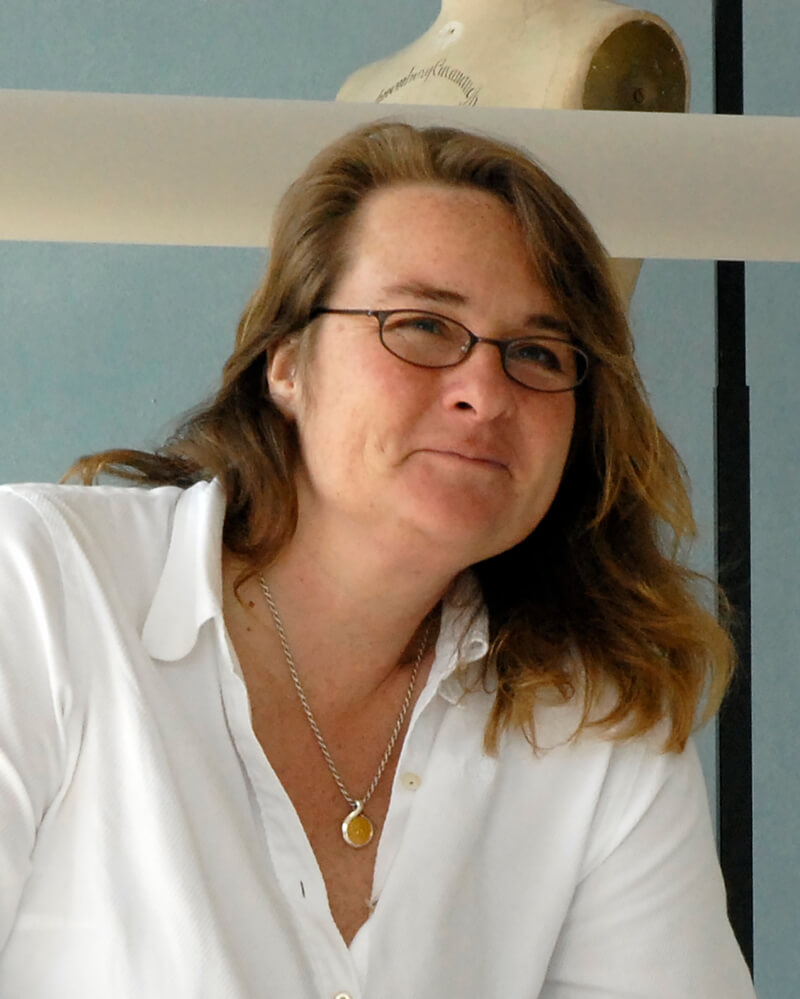 Crista Dix is the Founder and Director of wall space creative. After years as a photographer and collector Crista decided to put down her camera and focus on artists who transcend the medium of photography and expand the ideas of photographic arts. Her background in science, business and creative arts has helped her created a gallery space that celebrates the artists' vision. wall space is located in Santa Barbara, California. The gallery focuses on emerging and mid-career artists with an aim to expand the ideas of what photography is and what it can be. The artists represented are craftsmen, using photography as an integral part of their work, that layer emotional stories with techniques and processes that enhance the visual experience. Focusing on work that intersects art and science, wall space has a unique point of view, focusing on the objectness of photography and art. The gallery has gained an international reputation for finding and showcasing new artists and exposing new ideas. The gallery hosts special events, artist talks and events focused on engaging collectors and artists. The Open Studio series features local Southern California and other notable artists in the photographic community participating in discussion about their craft. Ms. Dix has written essays about photography, introducing creative artists work to a broader community. She has been a member of numerous panels and discussions, juried creative competitions and has participated in major portfolio reviews across the country in cities like Houston, Portland, Los Angeles, Santa Fe and New Orleans. As a portfolio reviewer, Crista seeks to understand the goals of each photographer and to offer insight and guidance that may help each participant to realize those goals. She is most interested in reviewing one or two cohesive bodies of work about which the photographer is passionate - from alternative processes to video and new media.
Michael Itkoff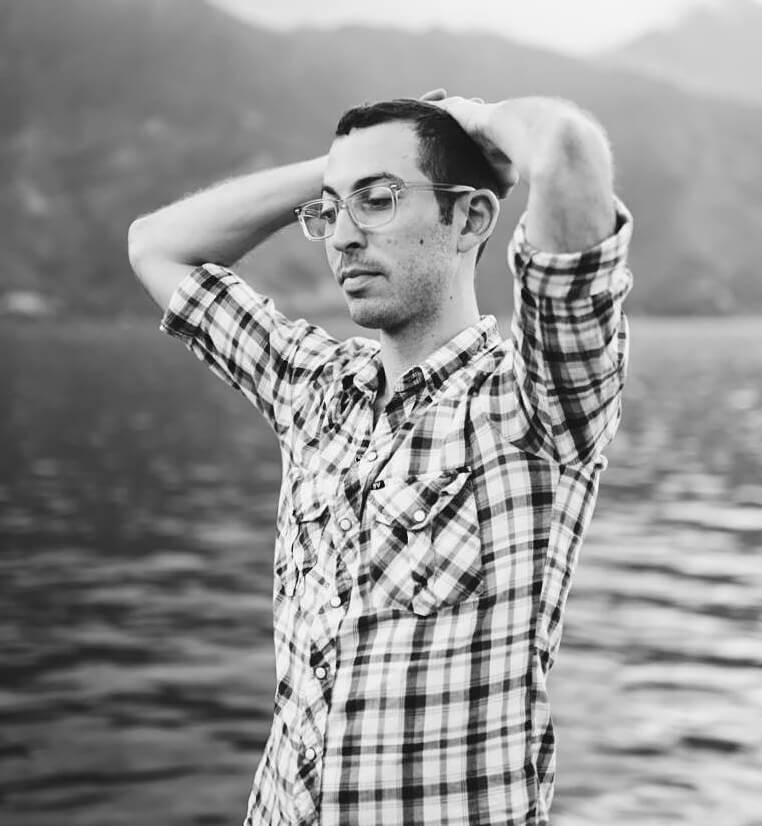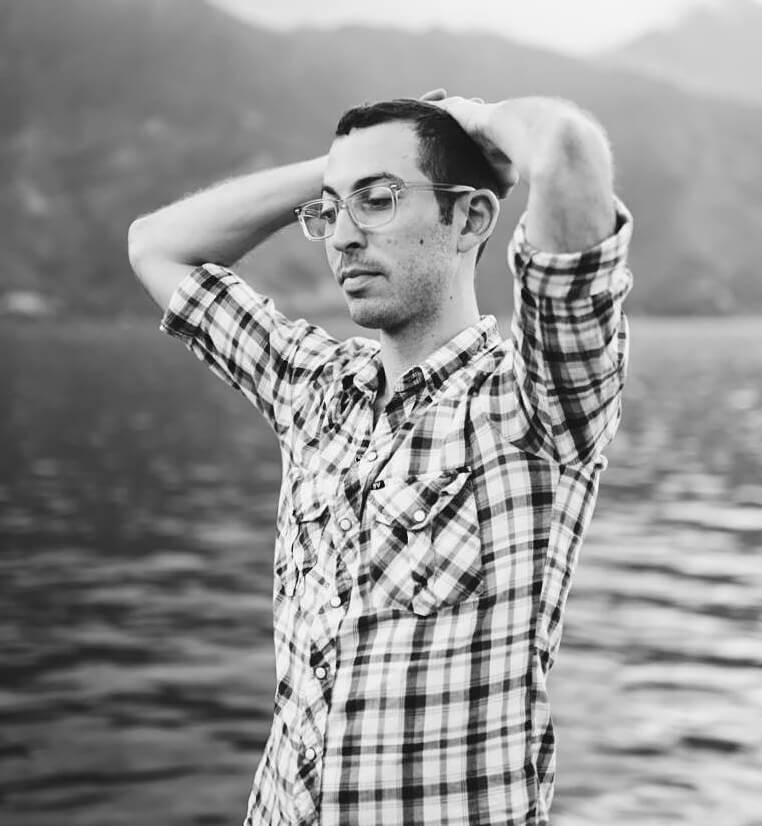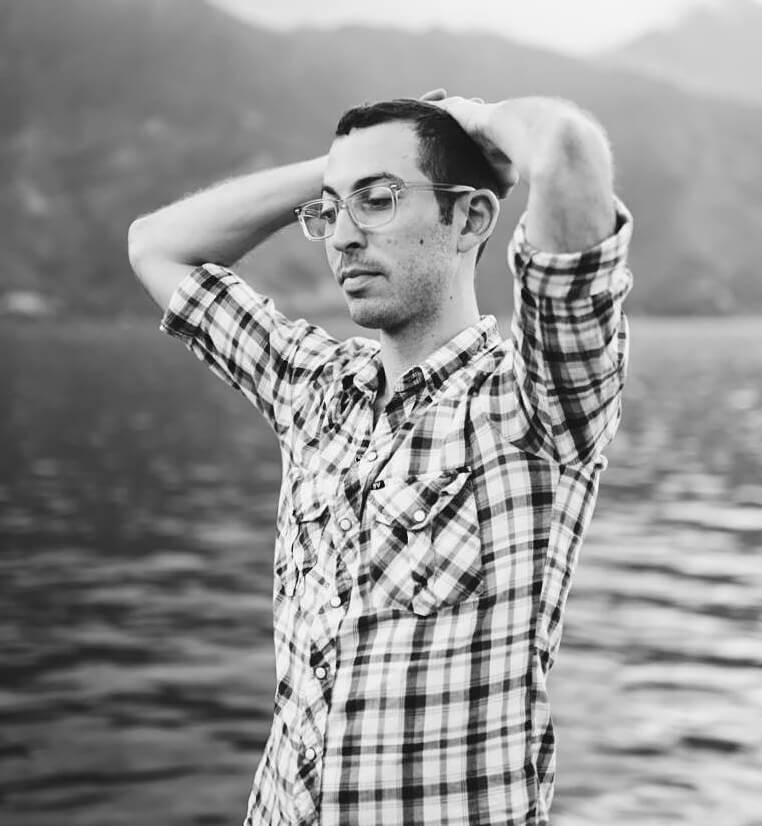 Michael Itkoff is an artist and Cofounder of both Fabl and Daylight Books a non-profit organization dedicated to publishing art and photography books.  For over a decade, Daylight has been dedicated to publishing art and photography via its print and digital publishing programs. By exploring the documentary mode along with the more conceptual concerns of fine-art, Daylight's uniquely collectible publications work to revitalize the relationship between art, photography, and the world-at-large. Michael has been deeply involved in the publishing industry in both print and digital media and he has written for the NYTimes Lens blog, Art Asia Pacific, Nueva Luz, Conscientious blog and the Forward. Before starting Daylight, Michael interned at the Annie Leibovitz Studio and Aperture Foundation among others, and worked at Rizzoli International Publications.  His monograph, 'Street Portraits', was published by Charta Editions in 2009. Michael received his BA from Sarah Lawrence College and his MFA from ICP/Bard College.
Marco Gualazzini
Born in Parma in 1976, Marco Gualazzini began his career as a photographer in 2004, with his home town's local daily, La Gazzetta di Parma. His recent works include reportage on microfinance in India, on the freedom of expression in Myanmar, on the discrimination of Christians in Pakistan. For the last few years he has been covering Africa extensively. He devised and took part in the creation of a documentary for the Italian national TV network RAI on the caste system in India, which has been selected at IDFA- The International Documentary Film Festival Amsterdam, and has been awarded with the Best Camera Work Award at the Al-Jazeera International Documentary Film Festival 2014. Gualazzini's reportage has been published widely in several national and international titles, and he has been a frequent contributing photographer to The New York Times, to L'Espresso Group.
Elisabeth Mouchy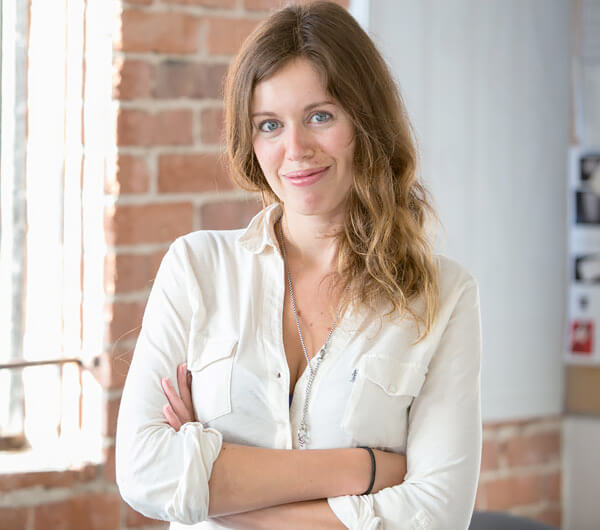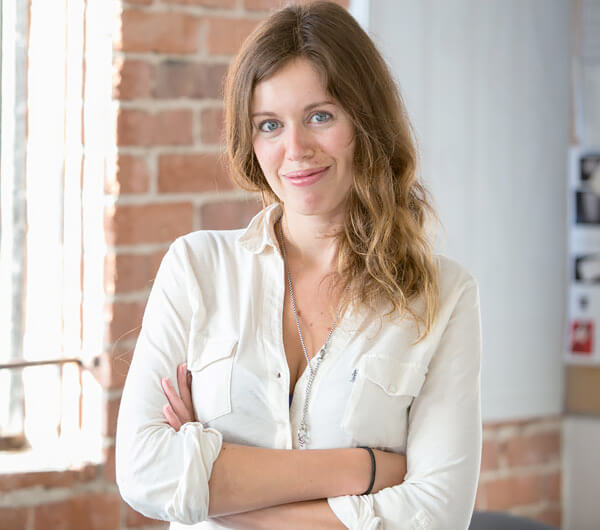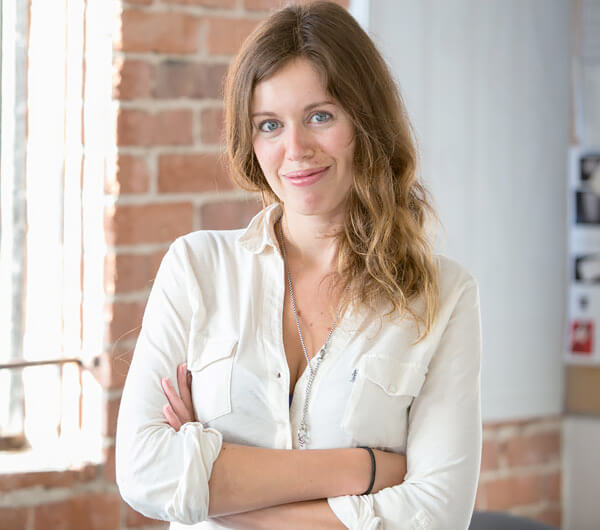 Elisabeth Mouchy founded Daylighted with Alex Cammarano to bring art to the people. Elisabeth is originally from Paris, France and has worked in luxury, marketing, and innovation before funding Daylighted. Daylighted is showing 70K pieces of art every month to 150K people in places such as Marriott, Hyatt, and Accor hotels.
Ann Jastrab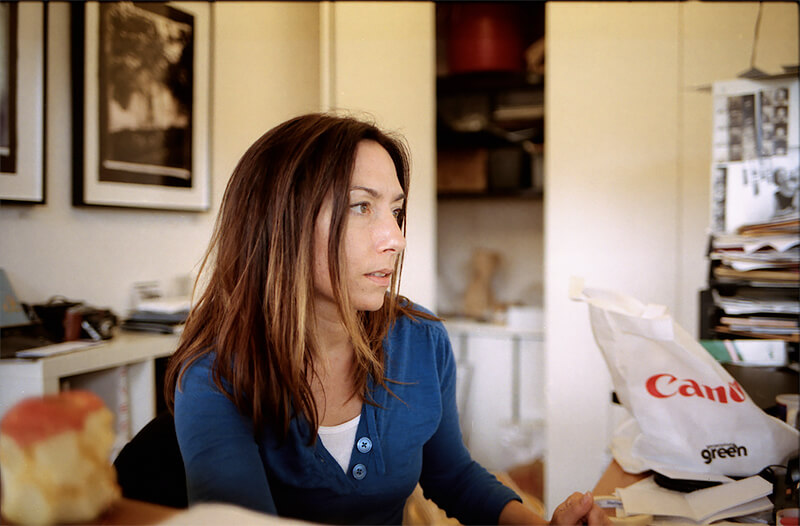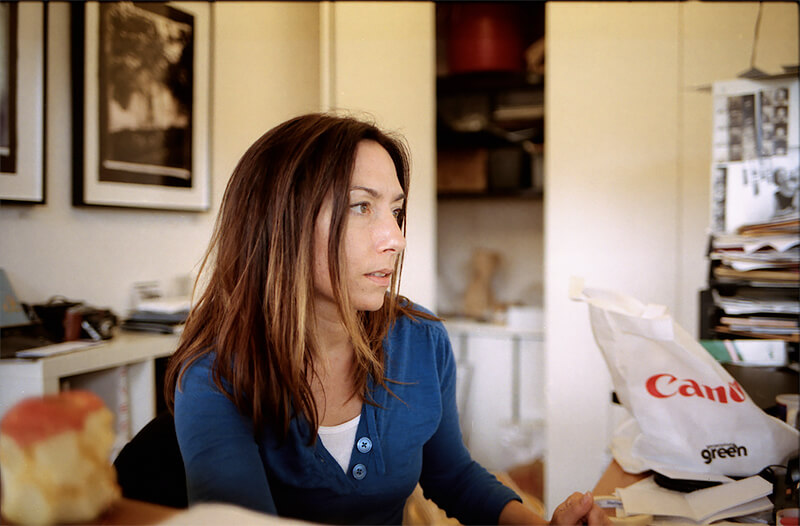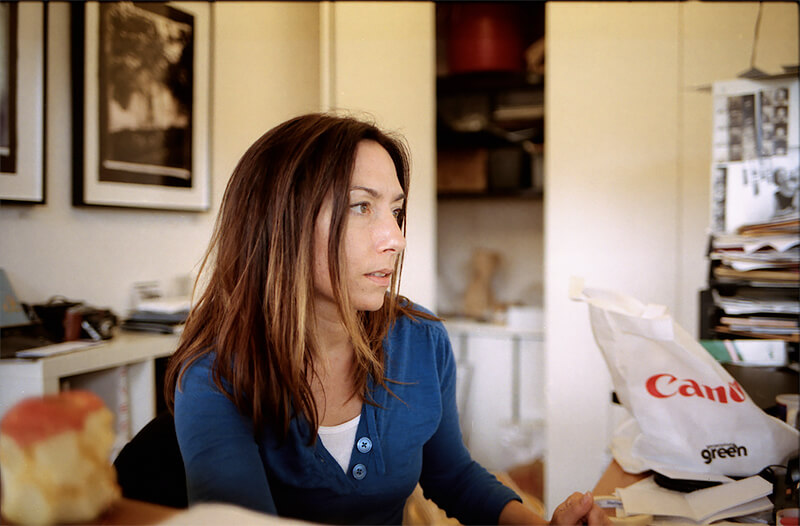 Ann M. Jastrab is an independent curator, photography consultant, editor, and writer. She writes extensively about photographers and photography for the acclaimed website All About Photo where she is the Editor-in-Chief. She worked as the gallery director at RayKo Photo Center in San Francisco for the past decade until their recent closure in June 2017. Ann has curated many exhibitions for RayKo while simultaneously jurying, curating, and organizing numerous exhibitions for other national and international venues outside of San Francisco. She has reviewed portfolios for a multitude of organizations including the Seoul International Photography Festival in Korea, Fotofest, Photolucida, GuatePhoto, Review Santa Fe, Medium, Palm Springs Photo Festival, Filter, and Lishui International Photography Festival in China as well as being a juror for Critical Mass. While being a champion of artists, she created a thriving artist-in-residence program at RayKo where recent residents Carlos Javier Ortiz and McNair Evans both received Guggenheim Fellowships in 2016. Besides being a curator, Ann Jastrab, MFA, is a fine art photographer, master darkroom printer, and teacher as well. She has been leading courses in the San Francisco Bay Area and at the Maine Media Workshops (formerly the Maine Photographic Workshops) in Rockport, Maine since 1995. She is also currently a gallerist at Scott Nichols Gallery in San Francisco where she is assisting with his 25th Anniversary Show and a retrospective for Henry Horenstein.
Sandrine Hermand-Grisel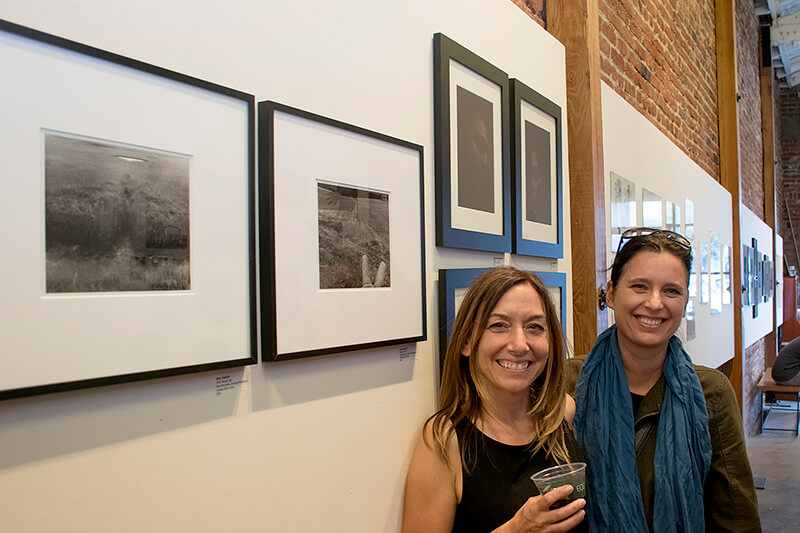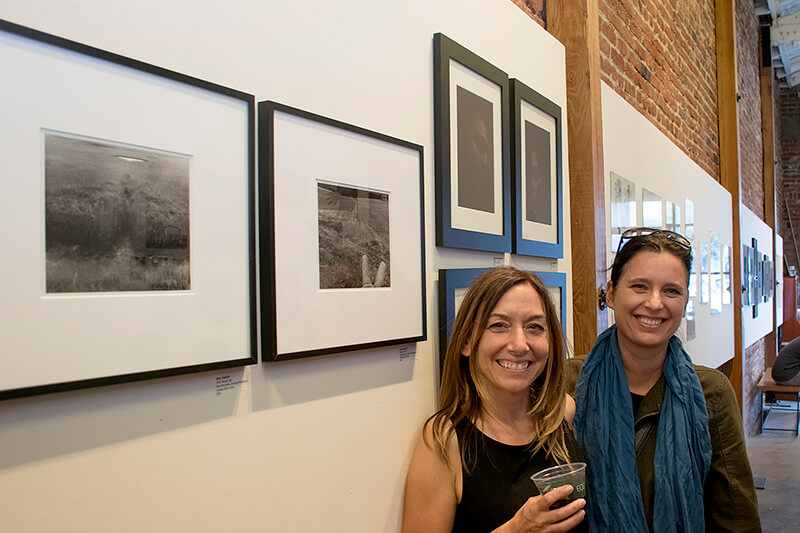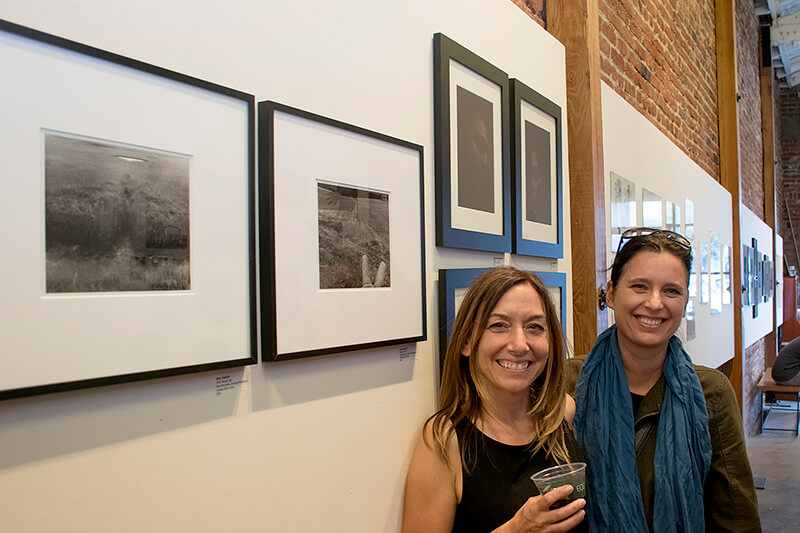 Originally from France, Sandrine Hermand-Grisel is a self-taught freelance photographer who has been working in the United States for the past eleven years. She has exhibited nationally and internationally, including exhibitions at the Carroussel du Louvre (Paris, France), Rayko Photo Center (San Francisco, USA), Les Rencontres d'Arles (France), Maison de la Culture (Luxemburg), SFAC Galleries (San Francisco, USA), Europ'art', (Geneva, Switzerland) Los Angeles Center of Photography (Los Angeles, USA), Fotofever (Paris and Brussels), Le Pavé d'Orsay, (Paris, France), Alembic Gallery (Rome, Italy)... Her work has been featured in many publications and won several prestigious contests. In 2013, Hermand-Grisel created the acclaimed website All About Photo and now spends most of her time discovering new talents while still working on personal projects. Despite the diversity of her work she has a unique, very intimate, relationship with her subjects.