I don't usually find myself drawn to pictures of children. Actually, it's become a bit of tendency when I'm jurying or critiquing and I see those photographs, I almost involuntarily announce, No cute kids. (Kids that aren't adorable are OK. Give me Diane Arbus' grenade boy anytime. Or a host of other images of fierce or far out youngsters.)
Anyway, I'm still deep in the jurying for
PhotoLucida's Critical Mass
, and there in the midst of it, I saw some black and white pictures of children that weren't your average images. These were taken by
Jamie Johnson
, a photographer I'm not familiar with (this is one of the joys of the competition: discovering new artists). There was a smiling boy with a rifle pointing at the photographer that reminds me distantly of that William Klein picture. There were some young girls smoking cigarettes that looked so real I had to do a double take to see the lollipop in one of their hands to realize these are most likely candy cigarettes (most likely...
I'm still looking and can't decide because the subject is inhaling with all her might). And then there are other girls applying thick make-up and others with their hair done up, but I keep noting that actually some of them look like they are dressed to go horseback riding. And there are a lot of ponies in the background. A horse show perhaps? I also note that everyone seems to be in a caravan or a camper. Where is this group traveling to and do they all go together or do they just meet for events or fairs? This series brings up a lot of questions and there are no immediate answers. There are kids bathing in buckets and kids with dolls and kids dressed in uniforms as if going to parochial school. There are some boys on the ground and at first glance they look like they might be gambling while the adults have their backs turned, but no...they are opening a plastic toy.
The pictures pull me one way and then another. It's an interesting mix of children who look innocent and children who look tough and worldly wise. I had to go to Johnson's website to see more of these images and also to discover who these kids are as this didn't look like the youth movement occurring in my town in California.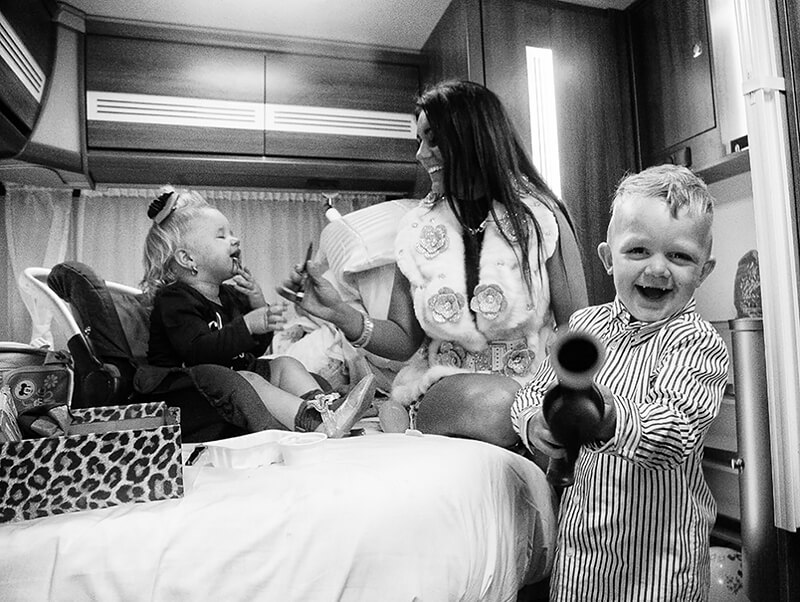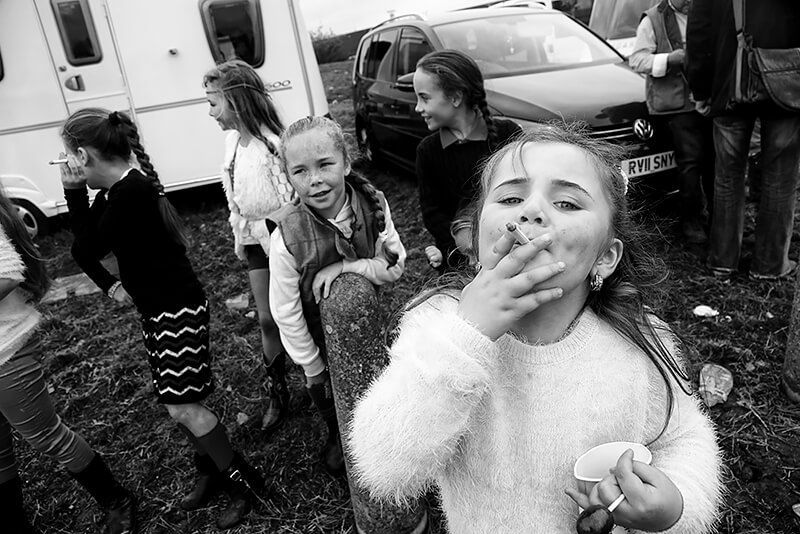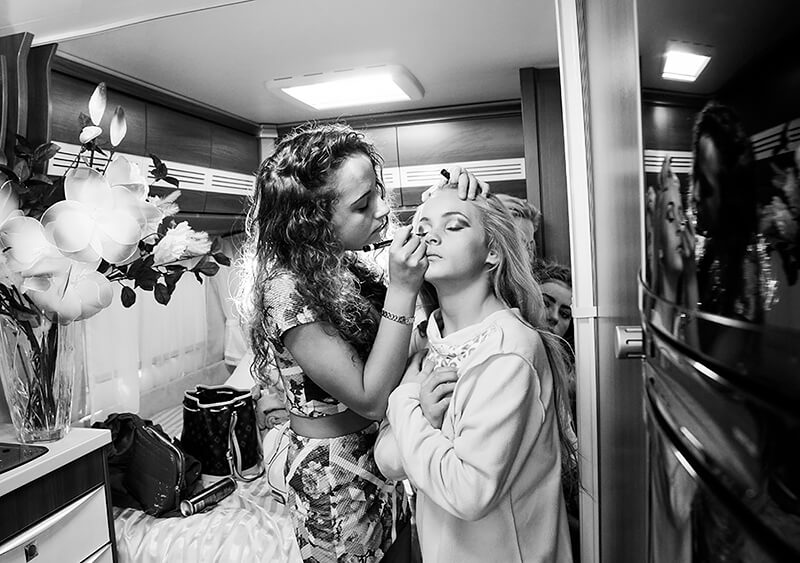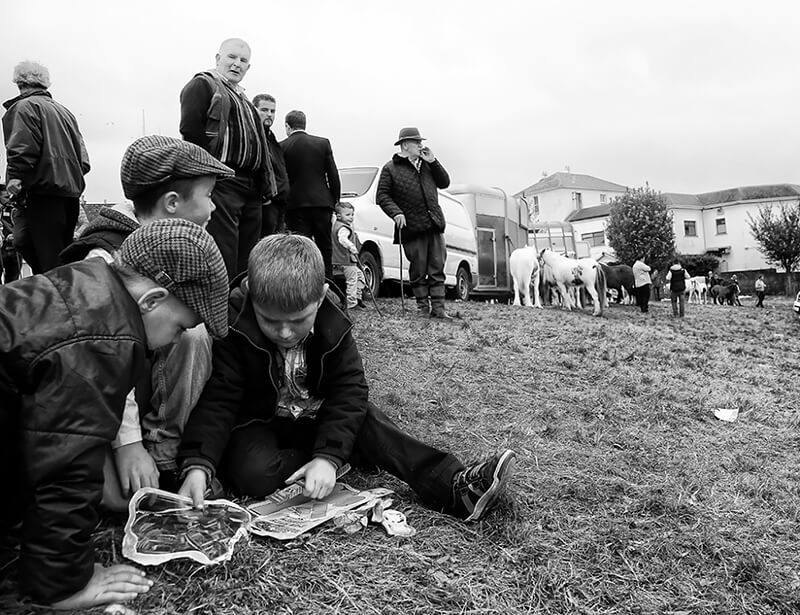 Here is what I learned from Jaime Johnson's artist statement:
Three years ago, I was invited by a friend to document a community of Irish Travellers. It is not an easy community to penetrate, they have faced such discrimination and racism they are very skeptical of outsiders. The prejudice is hard to believe until you see it with your own eyes. It was an amazing journey and I made connections with so many kind and generous families. They allowed me to photograph their lives and cultures. The children followed me around and took turns using my cameras. I learned their traditions of being sharply dressed young boys and overly provocatively dressed young girls yet still very catholic, and their goals of falling in love, getting married young and producing many children, and a strong sense of taking care of each other and always respecting God.

I returned to Ireland last year and I felt a deeper connection with the wonderful people I met. They welcomed me into their extended families where I spent time with Travellers of all ages. A group of family matriarchs invited me in each day and told me all the stories since I had last visited, like who got engaged, married, who got arrested, who lost their caravan, who got a bigger caravan, a really genuine group of women happy to have a new American friend. They told me how sorry they felt for me that I only had two children, and my goals should be to have many. They were as interested in my strange Los Angeles life as I was of theirs. As when I photograph anywhere, it is always the children who draw me in. I love listening to their stories and thoughts on life. Growing up in this nomadic life style is a very hard life and they are quite proud people. These kids are sweet but tough, as this is the only lifestyle they know. This warm generous family-orientated community seeks good lives for their children, great hopes for their community, and work to carry on their family culture and traditions through many generations.
I was unaware of the Irish Travellers and of their story and their history. I thank Jaime Johnson for making these empathetic and beautiful images and look forward to seeing more from this series as I imagine this may be a long-term project. Here's a
link
to an additional article about Johnson's work and about the Travellers.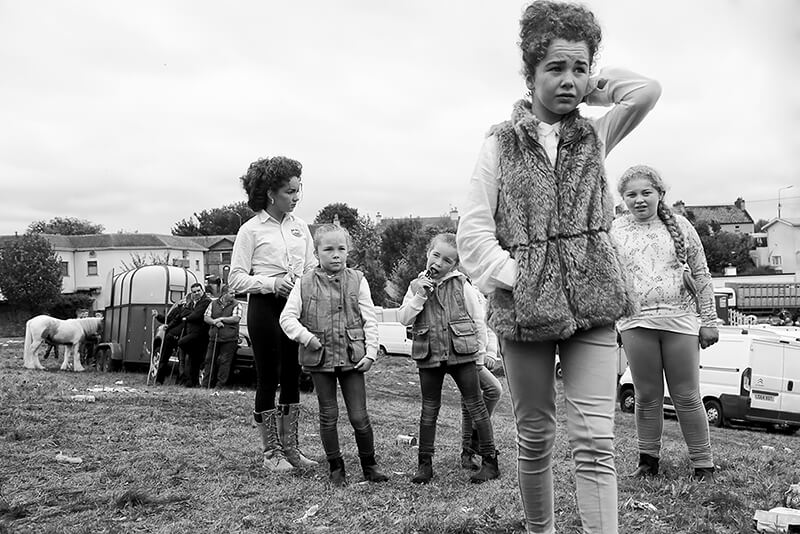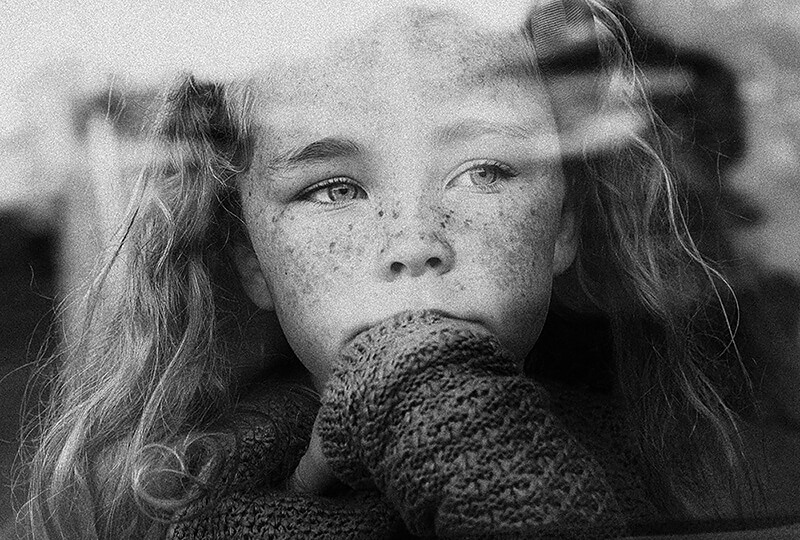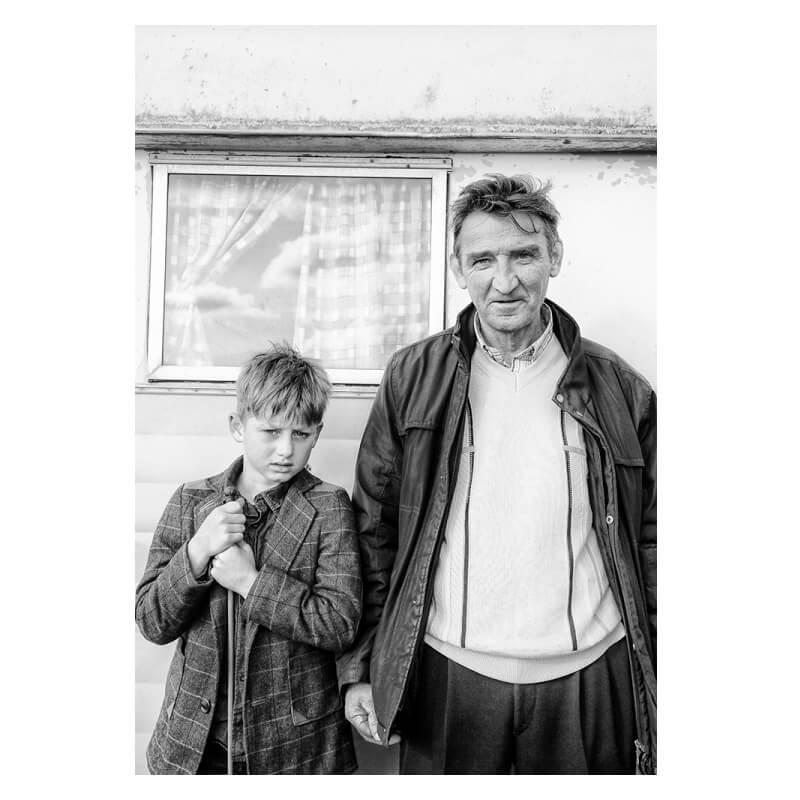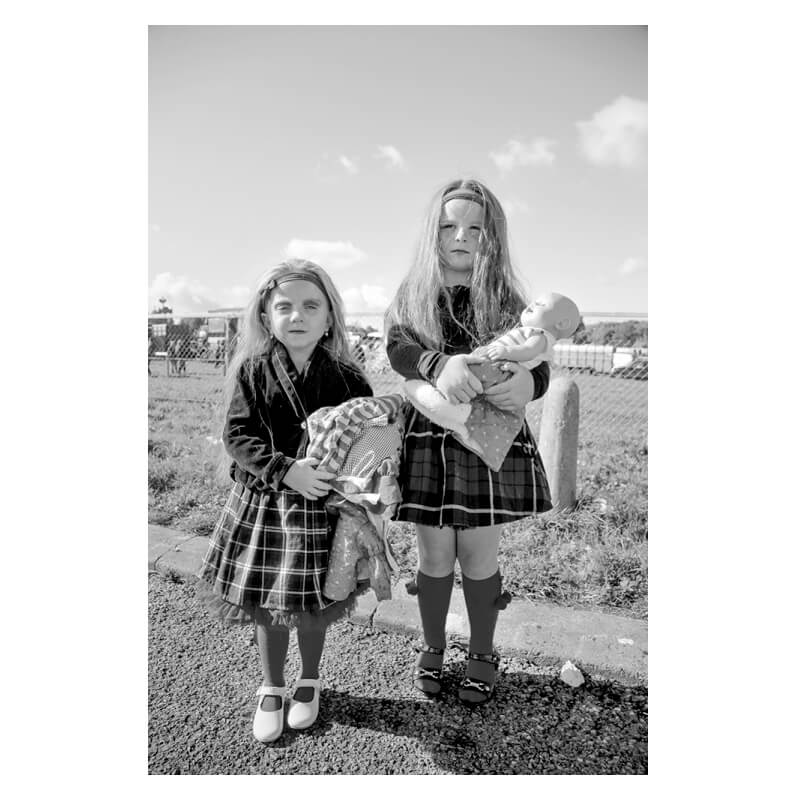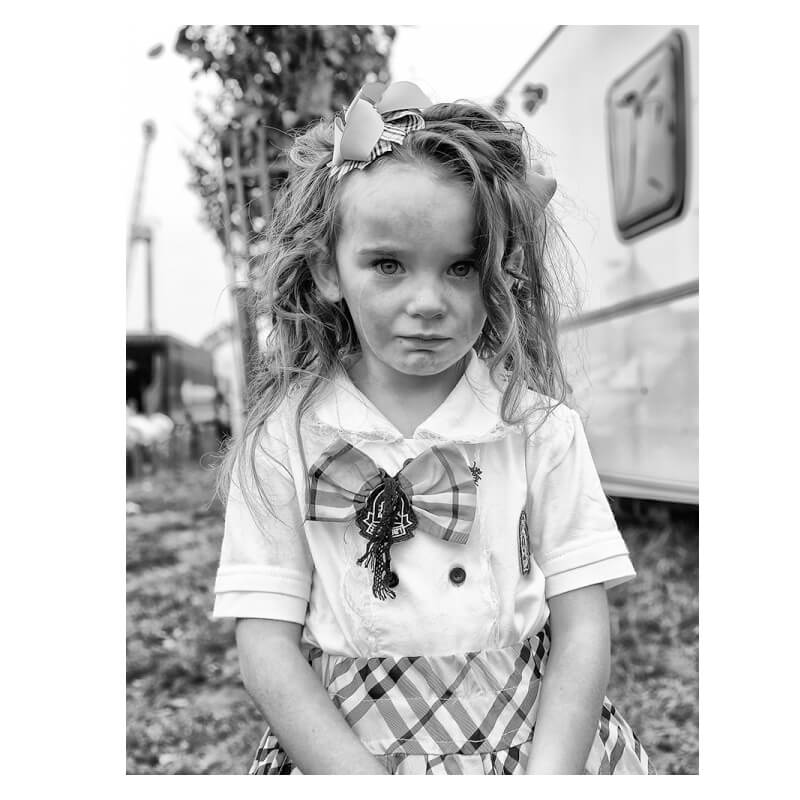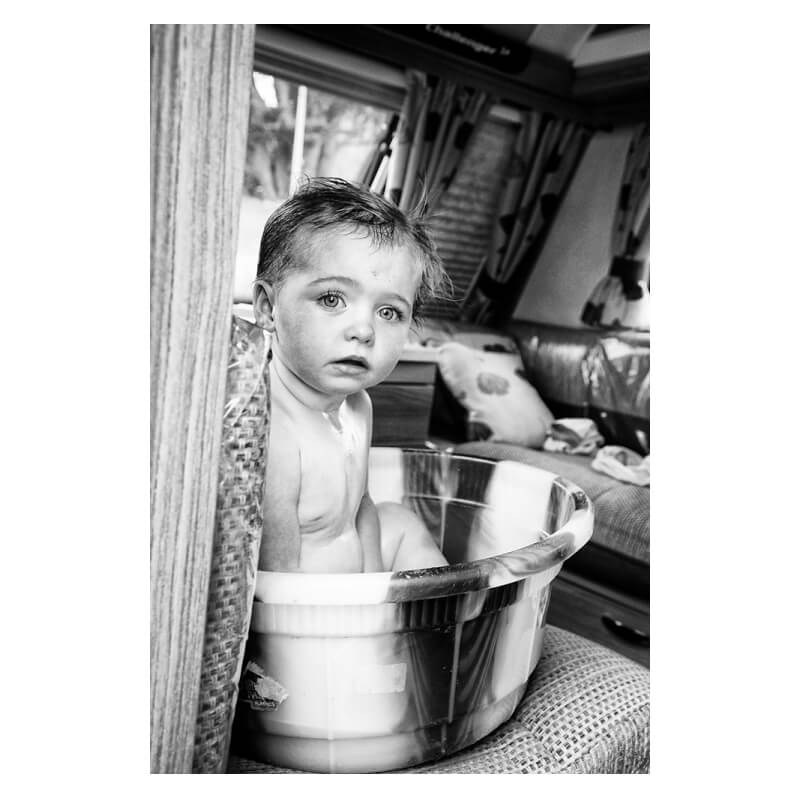 All about Jamie Johnson