I've been jurying this plastic camera show for a decade and right from the beginning, there were a few Polaroid images in the show. The purists of the
Diana
and
Holga
camps questioned these unique instant pictures in the exhibition, but indeed, there are some Polaroid cameras made entirely out of plastic, the lens included.
Cromwell Schubarth was one of the first photographers to submit
Polaroid
images to the show. I had noted each time I saw him that he was wearing a different Polaroid camera around his neck. When I spoke to him before writing this piece, I learned some new things about this veteran photographer. Cromwell Schubarth photographs almost entirely using instant film and cameras, tools he grew up with as the son of a long-time photo engineer at Polaroid in Cambridge and Waltham, Massachusetts.
Nearly every new Polaroid camera or film from the 1960s, 1970s and 1980s passed through our house before being released, he recalls. Some of the cameras are the ones I use today after they were passed along to me after my Dad died. I feel like I am carrying on a sort of legacy by helping to keep them and the medium alive.
Cromwell's long career as a news reporter, editor and occasional photographer has also helped to hone his appreciation of the art of photography. Indeed, this year, after being in perhaps 6 or 7 of the past plastic camera shows at RayKo, Cromwell received an honorable mention for his image Leeonnista, Shot with an Impossible I-1 camera and Black and Orange Duochrome instant film.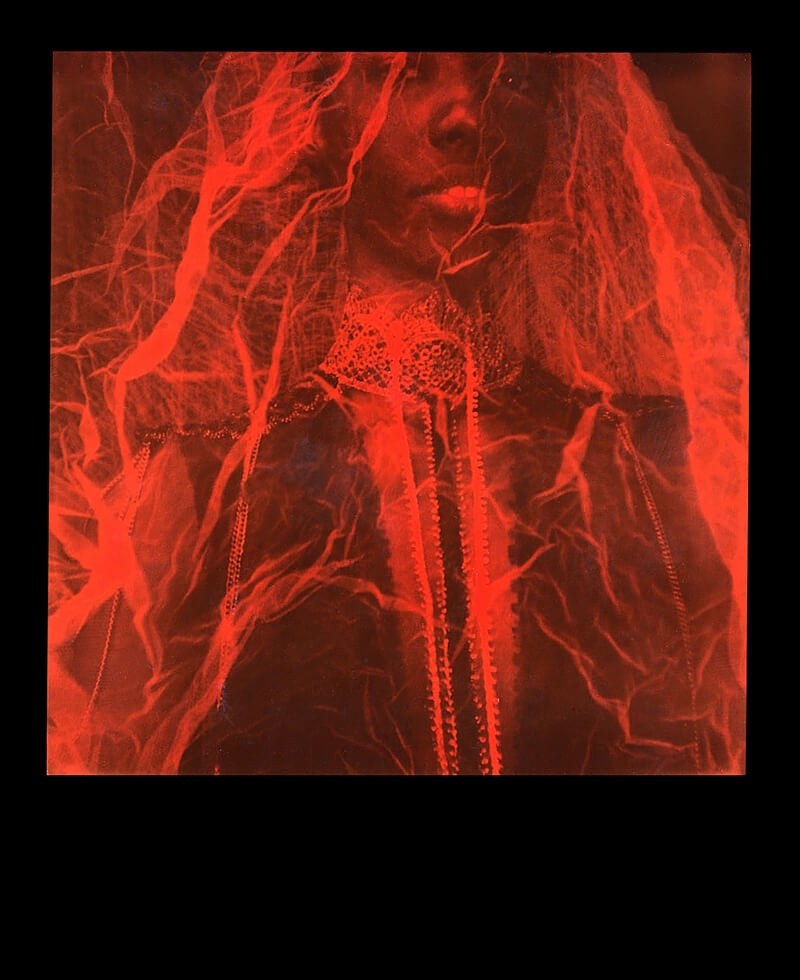 © Cromwell Schubarth - Leonnista
This image is like nothing else in the exhibition. The orange of this print seems more like the color of the Golden Gate Bridge (a color actually called International Orange, but which for the viewers of this iconic bridge, will somehow always look a shade of red). Like our bridge, you could see Cromwell's little flaming Polaroid from a distance (probably even in thick fog, but definitely from across the gallery), like a beacon sending out a light in a show that is heavily B&W. After I installed the show, I brought the RayKo staff into the galleries and asked them to pick out images that spoke to them from the nearly 100 images on the walls. Unanimously, Cromwell's Leeonnista was selected. Most everyone said they didn't know why, but they stopped right in front of his image every time. A tiny picture with a loud voice, since Cromwell and I had talked a few years ago about showing the original Polaroid instead of a reproduction. There's something about the actual one-of-a-kind precious object that is more compelling than an inkjet print no matter how good that print is.
Cromwell's images from past plastic camera shows were different than this portrait though. The pictures from previous shows seemed to speak of emptiness and desolation and even melancholy. Here are a few that I have had the honor of exhibiting: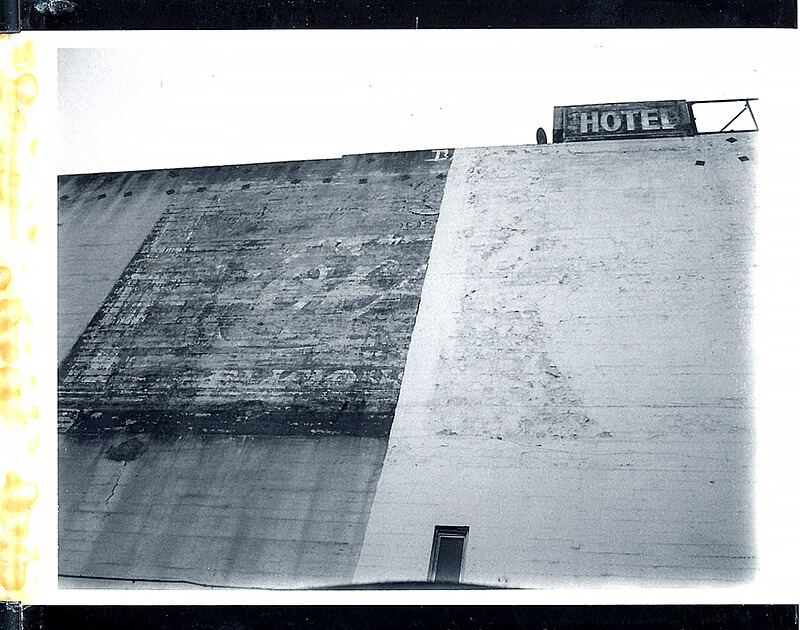 © Cromwell Schubarth - Hotel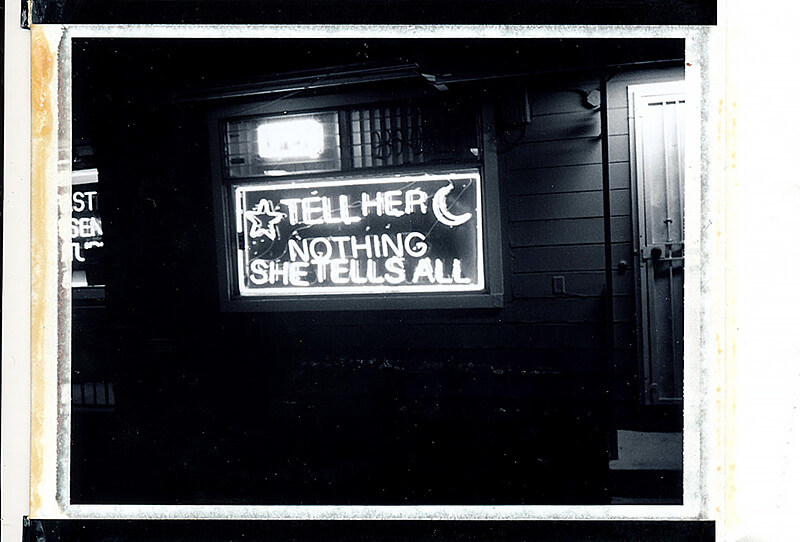 © Cromwell Schubarth - Fortune Teller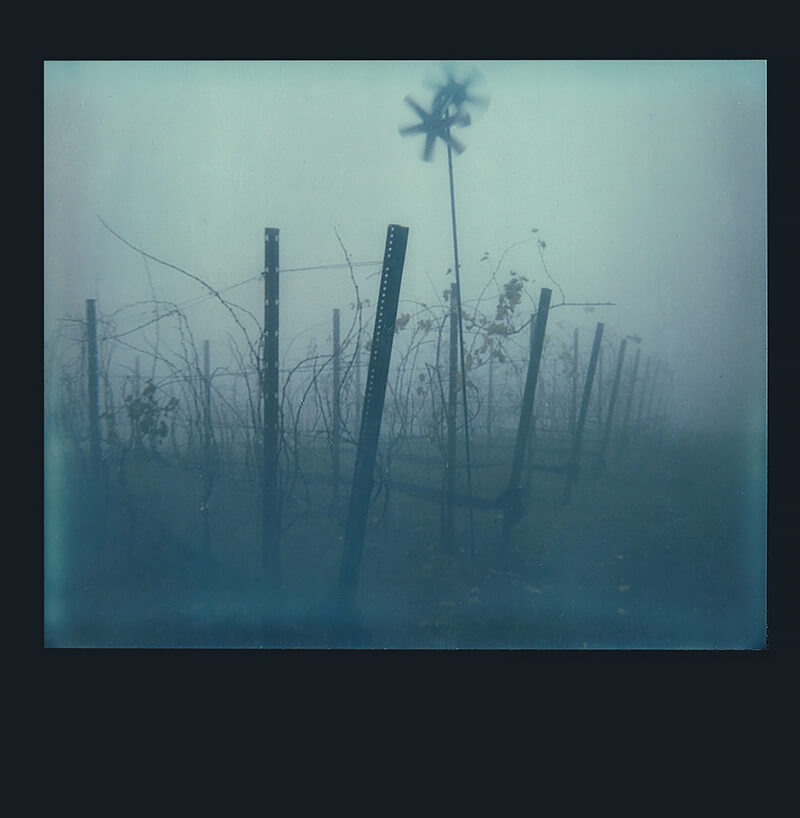 © Cromwell Schubarth - Loma Prieta
And in these I noticed the solitude of the photographer as he walked the streets at night or explored a deserted city under an opaque sky or waded through the muted landscape in a forgotten foggy garden. These subdued prints on the past evoke different feelings than Cromwell's current portrait projects. (More of these can be seen here on the
Project 1212
website.)
It's the latest portraits though that show Cromwell's further exploration of materials as he delves into the
Impossible Project's
line of instant films and cameras. It was this year that I got to see yellow, red, black, and circular instant film images. I didn't know they existed. I did know this: that it was hard, almost impossible, to recreate the Polaroid:
When Polaroid announced the end of instant film in 2008, The Impossible Project stepped in to buy the last remaining factory, days before it closed down. The machines had been dismantled, there were no formulas to follow and the supply chain had already been destroyed. If we wanted to keep instant photography alive, we had to reinvent instant film from scratch.
In case anyone was wondering why those first packs of B&W SX-70 film took so long to develop and why sometimes they didn't work at all. They've come a long way in nine years, as Cromwell Schubarth could tell you since he never stopped shooting instant film, even in the darkest hour. I want to thank his dad for passing on those cameras and also thank Cromwell for persevering and not giving up hope. Keeping analog instant photography alive, one integral piece of film at a time. I'm looking forward to seeing what surprises get ejected from his camera next!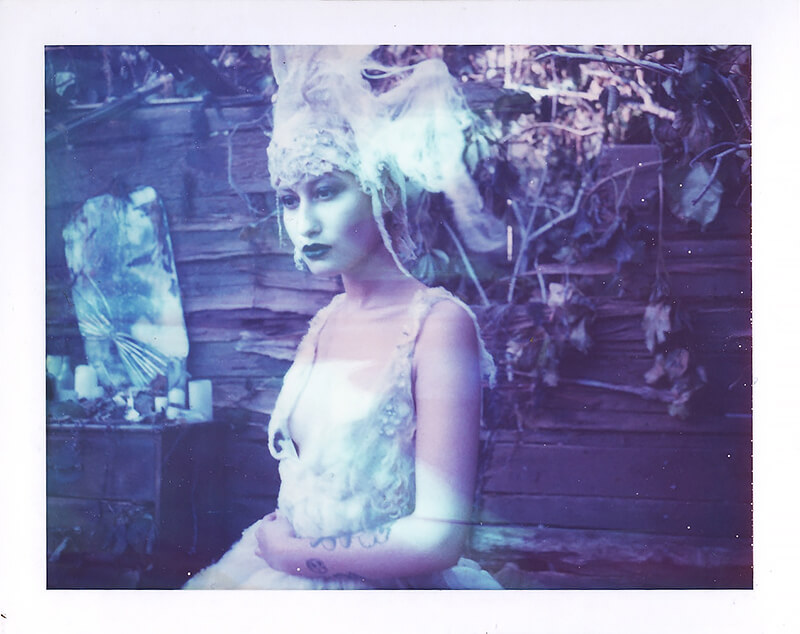 © Cromwell Schubarth - Adrianna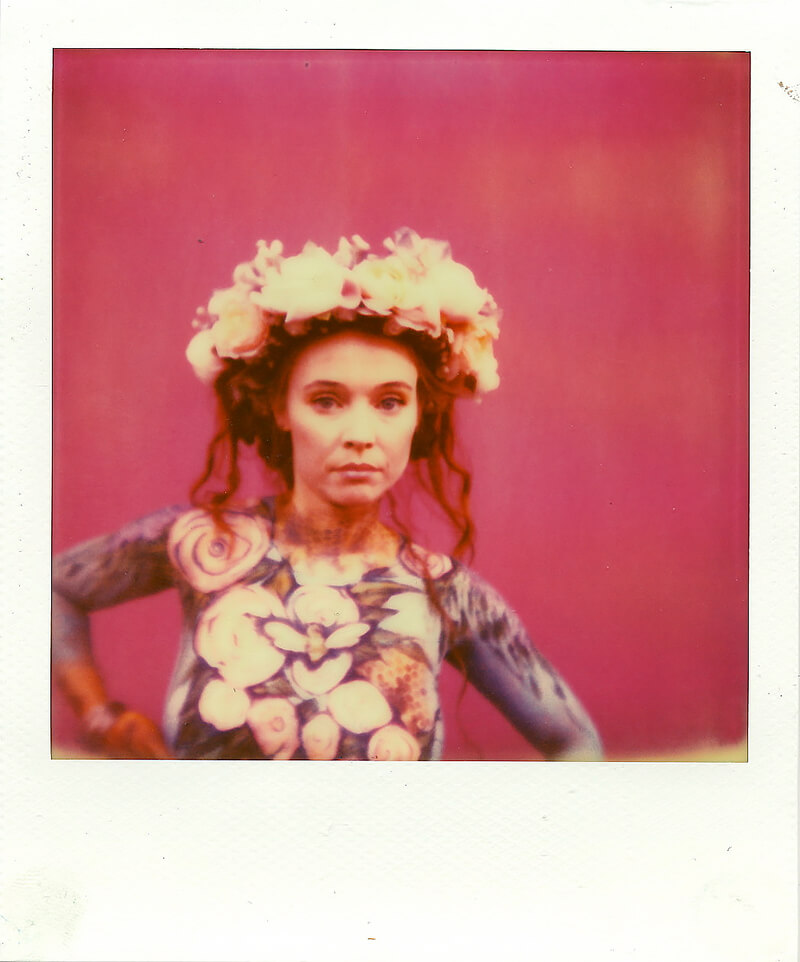 © Cromwell Schubarth - Amber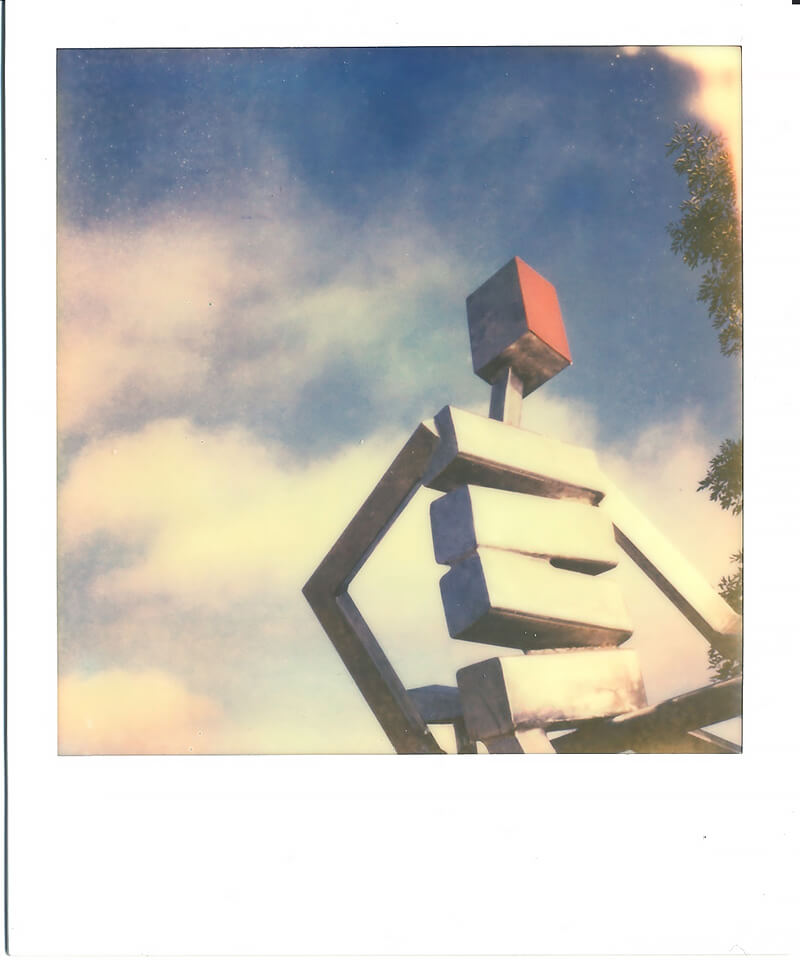 © Cromwell Schubarth - Baylands Man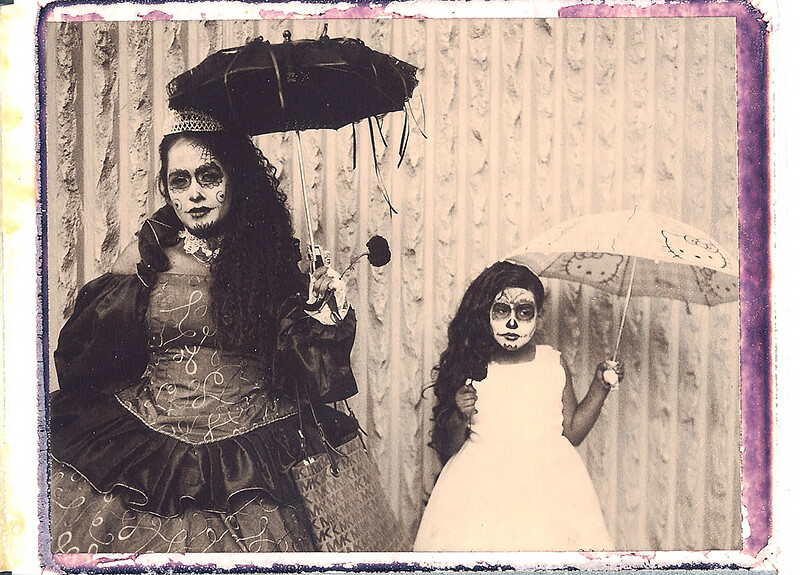 © Cromwell Schubarth - Chocolate Day of the Dead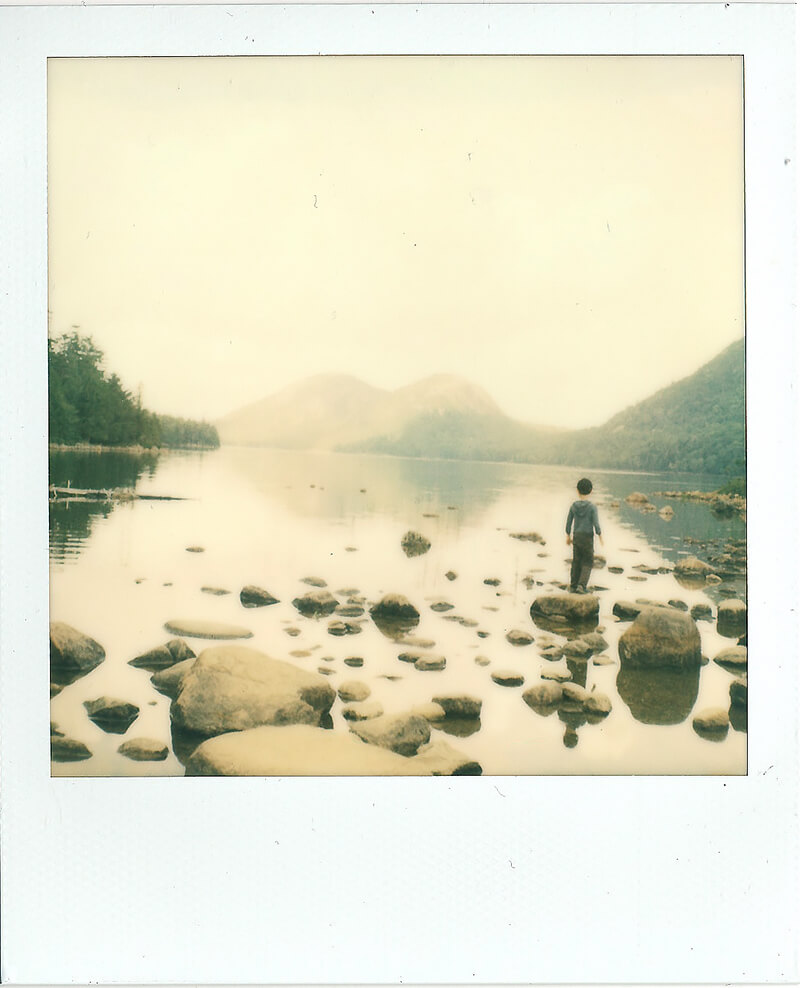 © Cromwell Schubarth - Jordan Pond Boy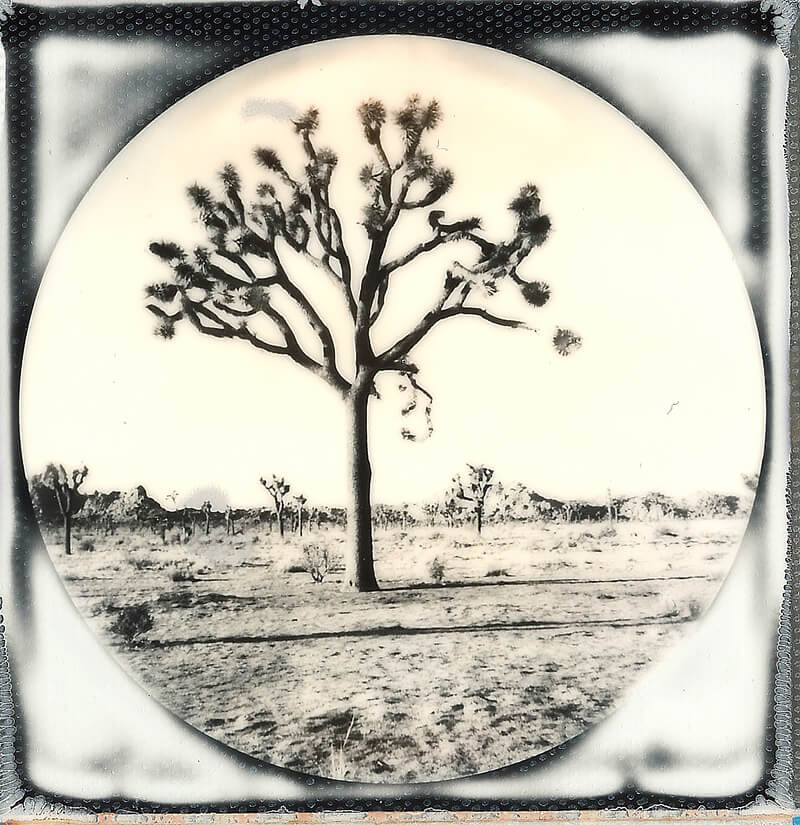 © Cromwell Schubarth - Joshua Tree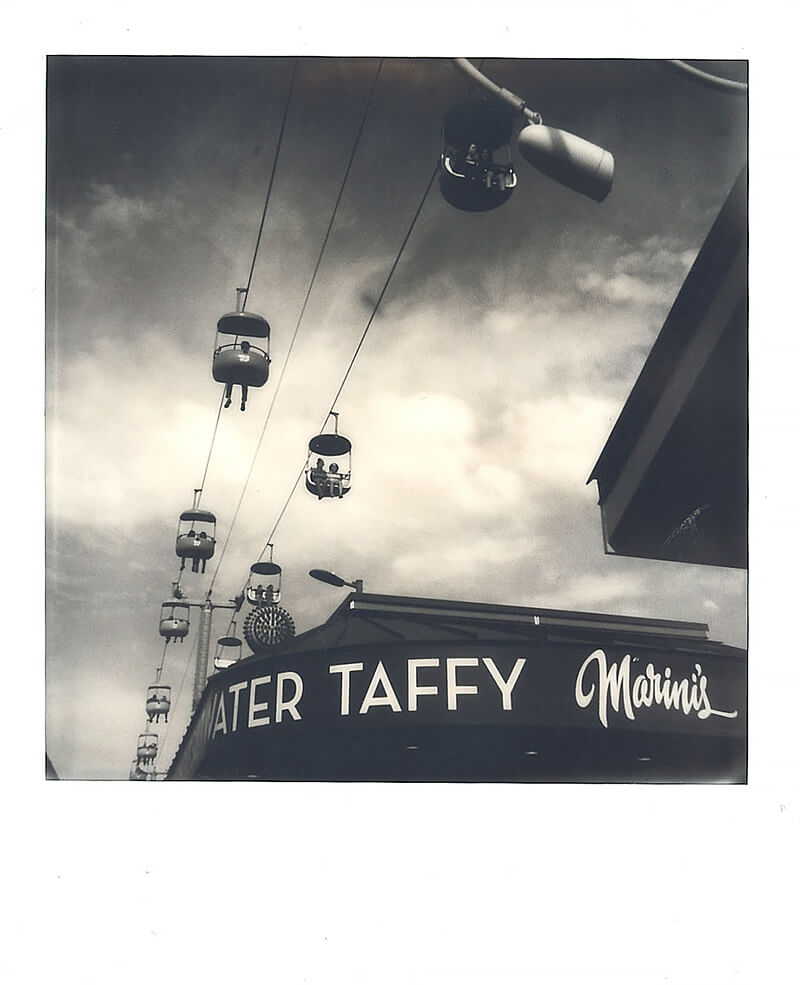 © Cromwell Schubarth - Taffy Pull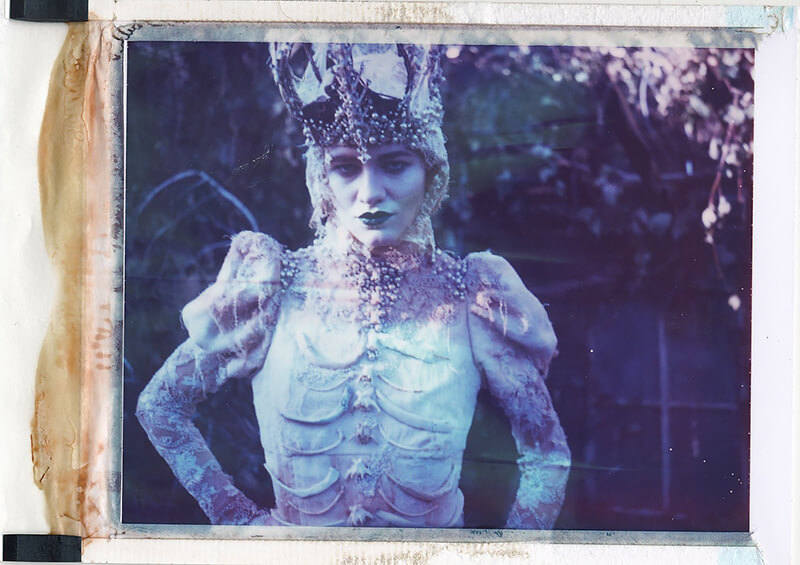 © Cromwell Schubarth - Wenchi Black Lotus