Each year All About Photo commemorates the amazing photographers we lost in 2012, celebrating their lives and paying tribute to their contribution to shaping the past, present and future of photography. As photojournalists, artists, and creators; their photographs were etched in light and engraved into history.
Eve Arnold (1912 - 2012)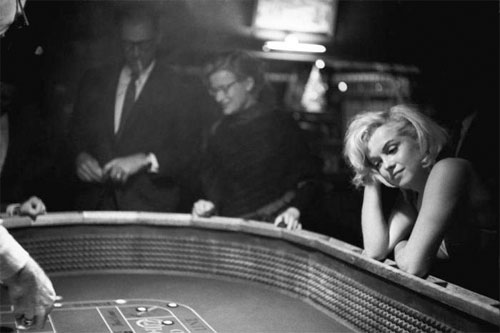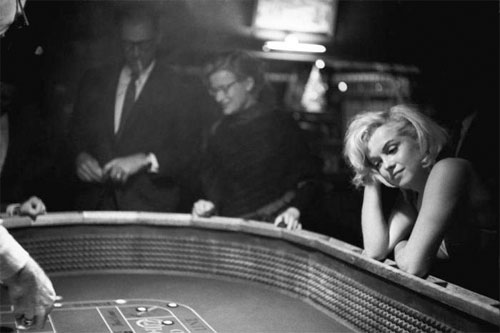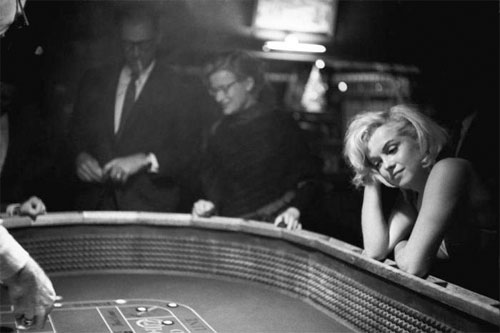 Eve Arnold, who fell in love with photography after a boyfriend gave her a camera and who came to be regarded as a grande dame of postwar photojournalism for her bold, revealing images of subjects as diverse as Marilyn Monroe and migratory potato pickers, died on Wednesday in London. She was 99. American-born, Ms. Arnold had lived in Britain since 1961. Her death was announced by Magnum Photos, the photography cooperative to which she belonged for more than a half-century. She was among the first women it hired to make pictures. Ms. Arnold was a leading light in what is considered the golden age of news photography, when magazines like Life and Look commanded attention with big, arresting pictures supplied by adventurous photographers like Henri Cartier-Bresson, Gordon Parks, Robert Capa and Margaret Bourke-White.
Sergio Larrain (1931 - 2012)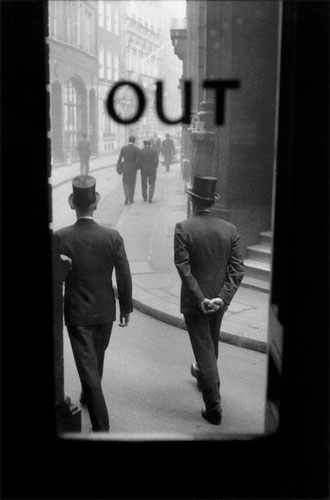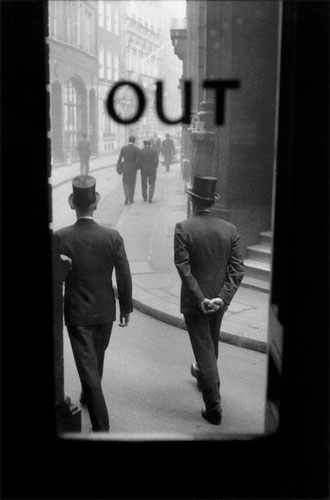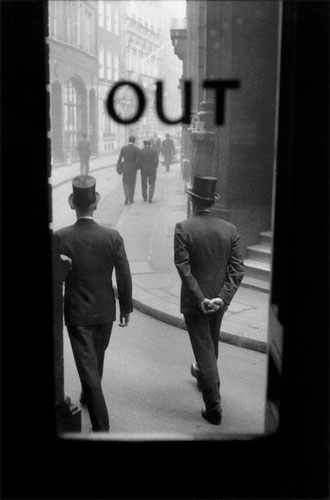 Sergio Larrain became an independent photographer after a family journey through Europe and the Middle East. He spent a year in London, from 1958-1959, and, after meeting René Burri and Henri Cartier-Bresson, he joined Magnum Photos in 1960. He carried out a number of reportages for the agency. Once back in Chile, Valparaiso, where he took many photographs, became the focus of his entire attention. Here he produced, with the poet Pablo Neruda, a major photographic essay Valparaiso, which was published thirty years later on the occasion of his exhibition at the Rencontres d'Arles in 1991. In 1999, after several exhibitions were presented around the world, he withdrew from the art scene and its accompanying media coverage. Living in isolation since the 1970s in his house in Tulahuén, in Chile, he died there on 7 February 2012.
Michelle Vignes (1926 - 2012)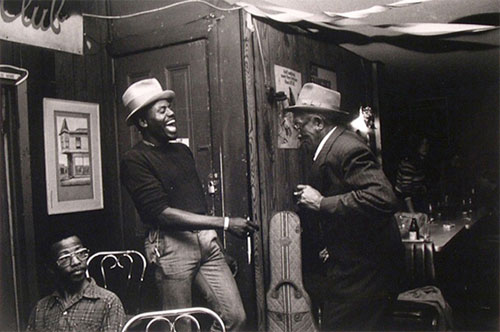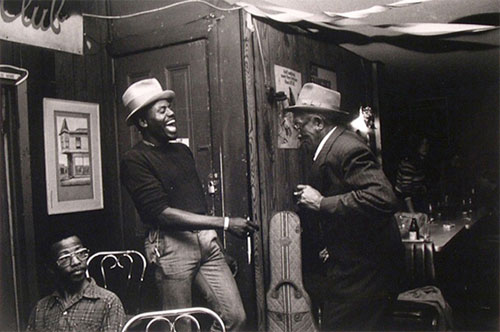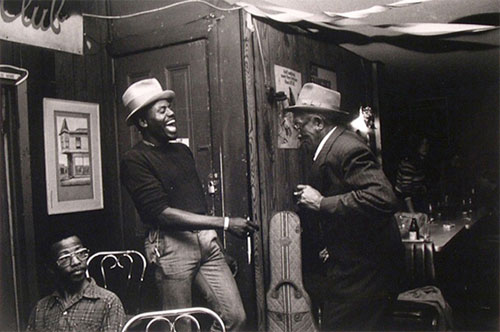 Born in France in 1926, photographer Michelle Vignes moved to San Francisco in 1966 and spent the past several decades documenting some of the most influential social movements in North America. Her photographs include series on the Native American occupation of Alcatraz from 1969 to 1971; the American Indian Movement's 1973 occupation of Wounded Knee; Vietnam War protesters burning draft cards; Black Panthers; daily life in Mexican pueblos; and gospel music.

Vignes's work has been informed by the years she spent working at Magnum Photos in Paris, where she was a photo editor with Henri Cartier-Bresson. She went on to work as a photo editor at UNESCO in Paris before moving to the U.S. Her photographs have appeared in numerous international publications, including Time, Life, Vogue, and Newsweek.
Malcolm Wilde Browne (1931 - 2012)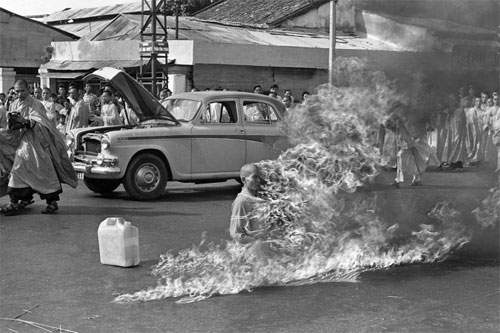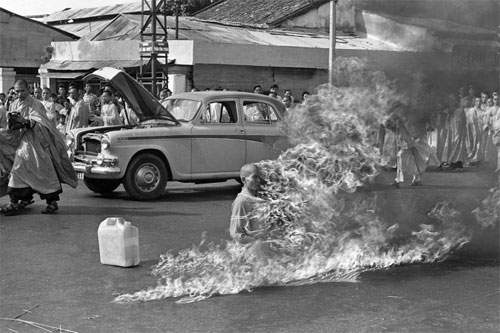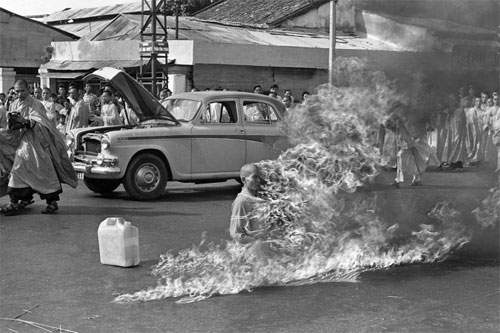 Malcolm Wilde Browne was a Pulitzer Prize-winning American journalist and photographer. Browne's career in journalism began when he was drafted during the Korean War and assigned to the Pacific edition of the Stars and Stripes where he worked for two years. He worked for the Middletown Times Herald-Record, then joined the Associated Press (AP), working in Baltimore from 1959 to 1961, at which point he was made chief correspondent for Indochina. On June 11, 1963 he took his famous photograph of the death of Thich Quang Duc.

Browne was awarded the Pulitzer Prize for International Reporting as well as the World Press Photo of the Year in 1963. In 2011, Browne spoke with TIME international picture editor Patrick Witty from his home in Vermont.
Yasuhiro Ishimoto (1921 - 2012)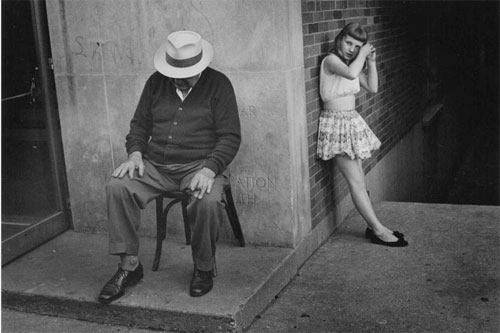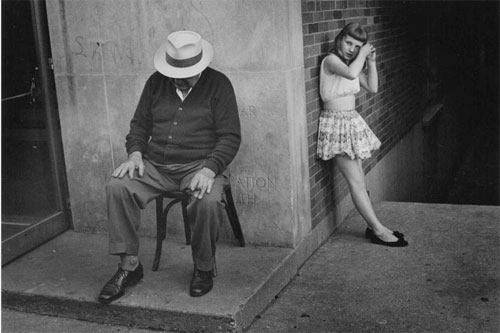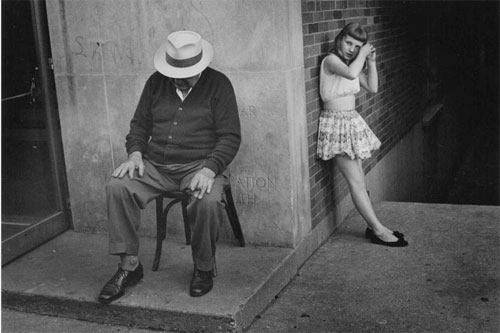 The Japanese photographer Yasuhiro Ishimoto who has died at the age of ninety was one of the leading figures in the renaissance of photography in Japan in the years immediately after the Second World War. Born in the USA he first entered Japan with his parents when he was three years old, his father was a farmer and in spite of his desire to become an engineer he began studying agriculture in high school. When the war with Manchuria threatened in 1939 his mother, as he had been born in the United States, succeeded in arranging for him to return to the US immediately following his graduation from high school, and thus he was able to avoid conscription into the army. Initially he continued his studies in agriculture in San Francisco. His studies were interrupted by the war and he was interned at the Amache Camp in Colorado. It was here that he first developed his interest in photography. Upon his release from internment he settled in Chicago as he was still forbidden by the US government to live on the coast as he had taken part in military drills while at high school in Japan; it was an intersection of arbitrary events that he was later to recognize as having been instrumental in his formative years as it made it possible for him to enroll in the New Bauhaus, Illinois Institute of Technology, in Chicago.
Horst Faas (1933 - 2012)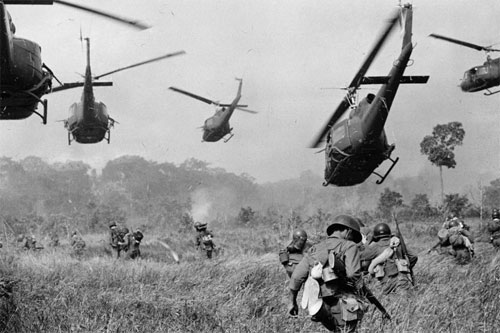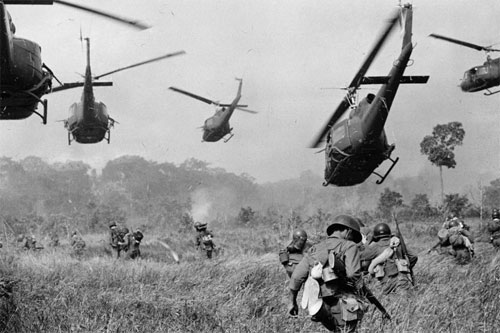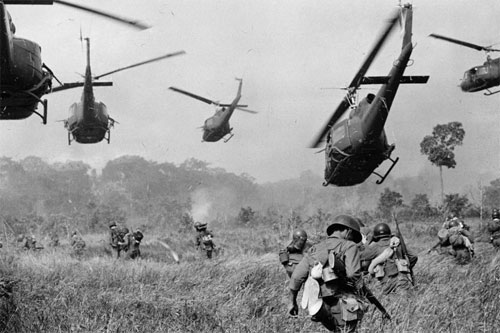 Horst Faas was a German photo-journalist and two-time Pulitzer Prize winner. He is best known for his images of the Vietnam War. Mr. Faas covered wars in the Democratic Republic of Congo and Algeria in the late 1950s before being sent to Vietnam in 1962. Though seriously wounded in a jungle rocket attack in 1967, he remained in what he called "this little bloodstained country" until 1973, shortly before the American military withdrawal. Mr. Faas earned Pulitzers in 1965 for combat photographs from Vietnam and in 1972 for his coverage of the conflict in Bangladesh.
Lillian Bassman (1917 - 2012)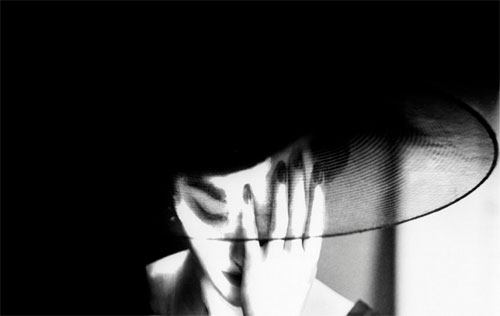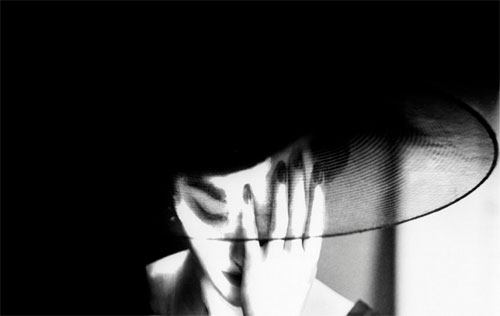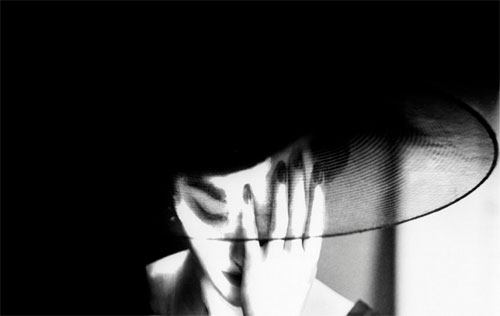 Lillian Bassman's fashion images are considered to be among the greatest of the 20th century, an inspiration to such designers as John Galliano and the subject of exhibitions around the globe. "I didn't bring you to Paris to make art; I brought you here to do the buttons and bows," Harper's Bazaar editor Carmel Snow famously snapped at photographer Lillian Bassman during a fashion shoot for the magazine in the late 1940s. But Bassman's fashion photographs are considered to be among the greatest of the 20th century - in a league with other creative masters, including Richard Avedon and Irving Penn - and an inspiration to such designers as John Galliano and the subject of exhibitions around the globe.
Cornel Lucas (1920 - 2012)
Cornel Lucas, who has died aged 92, was the doyen of still photography in the British film industry. Although his pictures were not destined for cinema screens, his artistry and technique were much respected by his film cameramen colleagues on both sides of the Atlantic. During the 1940s, working at Denham Studios, in Buckinghamshire, Cornel became well known for his brilliant portraiture and as the master of a huge 12in x 10in plate camera, which gave a large negative area, capable of delivering unmatched image quality. When international superstars came to work on British productions, they were invariably photographed by Cornel to create the publicity stills.
Martine Frank (1938 - 2012)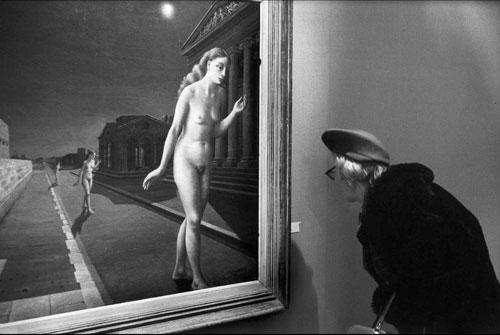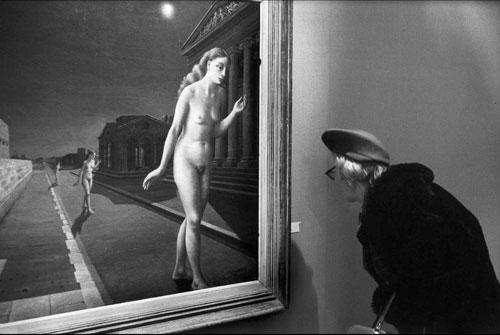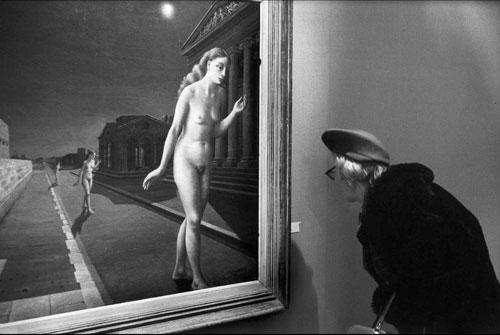 Martine Franck, a photographer whose documentary-style portraits of artists and marginalized populations alike helped her rise into the highest echelons of her profession while fiercely protecting the artistic legacy of her husband, Henri Cartier-Bresson, died last Thursday in Paris. She was 74. The cause was leukemia, her sister-in-law, Louise Baring, said. Ms. Franck was an exemplar of a school of postwar photography that aimed to capture the real world. Her style was to work outside the studio, to use a 35-millimeter Leica camera, and she preferred black-and-white film. She was drawn to fragile populations like Tibetan boys who had been selected as reincarnated lamas and a dying Gallic community on Tory Island, off Ireland. She also returned over and over to photographing well-known artists, among them the painter Marc Chagall and the sculptor Étienne Martin. The poet Seamus Heaney was also a subject.
Horacio Coppola (1906 - 2012)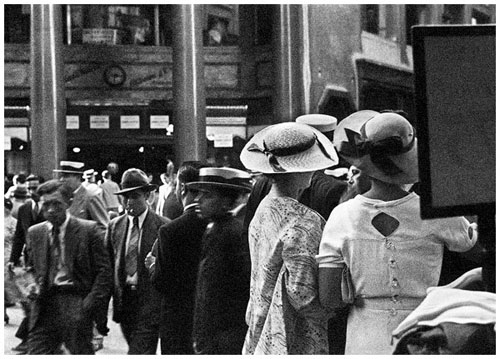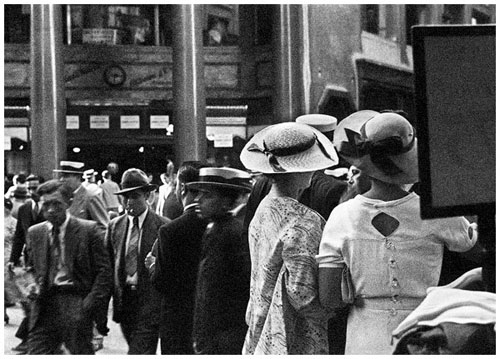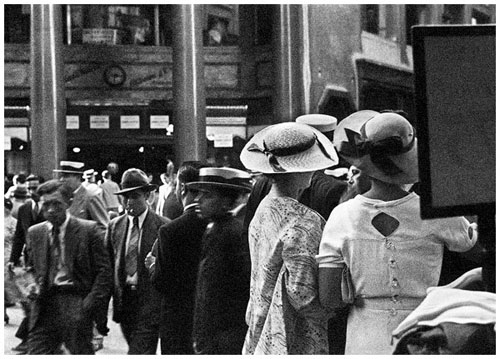 Horacio Coppola, whose black-and-white photographs of the cafes, side streets and neon-lit boulevards of Buenos Aires in the 1930s, and of ordinary objects like a typewriter and a doll, introduced avant-garde photography to Argentina, died on June 18 in Buenos Aires. He was 105. Mr. Coppola is not well known outside Argentina, but his works, particularly his nighttime images of Buenos Aires, are on par with those of more renowned photographers from his era, like Brassaï, known for images of Paris at night, and Bill Brandt, celebrated for portraits and night scenes in London, Ms. Meister said.