Ann Jastrab: Can you tell us about your background and the origins of your interest in photography?
Norma Quintana:
I was born and raised in the Midwest. I went to a Jesuit University for my undergraduate degree in Sociology and then Case Western Reserve: School of Sciences for my Masters. In terms of photography, I consider myself essentially self taught by studying photography.
My educational background and photography created the platform for my interest and passion for documentary work. Additionally, I was inspired by photographers such as Diane Arbus, Bruce Davidson, Graciela Iturbide and Mary Ellen Mark to name a few!
AJ: What path did you take to becoming a successful fine art photographer?
NQ:
I approach my photography as an artisan. I started by learning the craft of photography.
I immersed myself in studying all things photography ie. History of photography, portraiture, alternative printing and darkroom techniques. I studied the great photographers who are/ were extreme innovators as well emulators.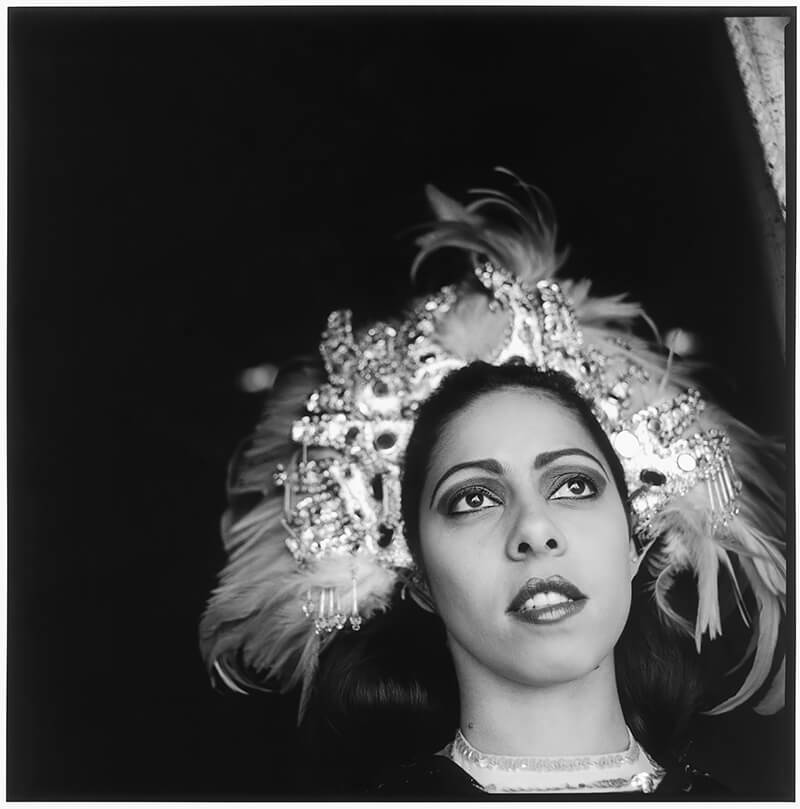 AJ: Have you ever worked as a commercial photographer or editorial photographer?
NQ:
While I have not worked as a commercial or editorial photographer I have done several commissions. I made a conscious decision to dedicate my craft to documentary work.
AJ: Do you still shoot film? Why and what is it that makes film different from digital?
NQ:
I started photographing using film and have never looked back. I have struggled with many parts of doing documentary work but never how I would create a body of work. I shoot with available light and hand hold my Hasselblad.
For me the use of film creates endless artistic possibilities.
In my photographer toolbox you will find one camera, film, light meter, batteries and of course the model release. Film keeps me authentic and honest.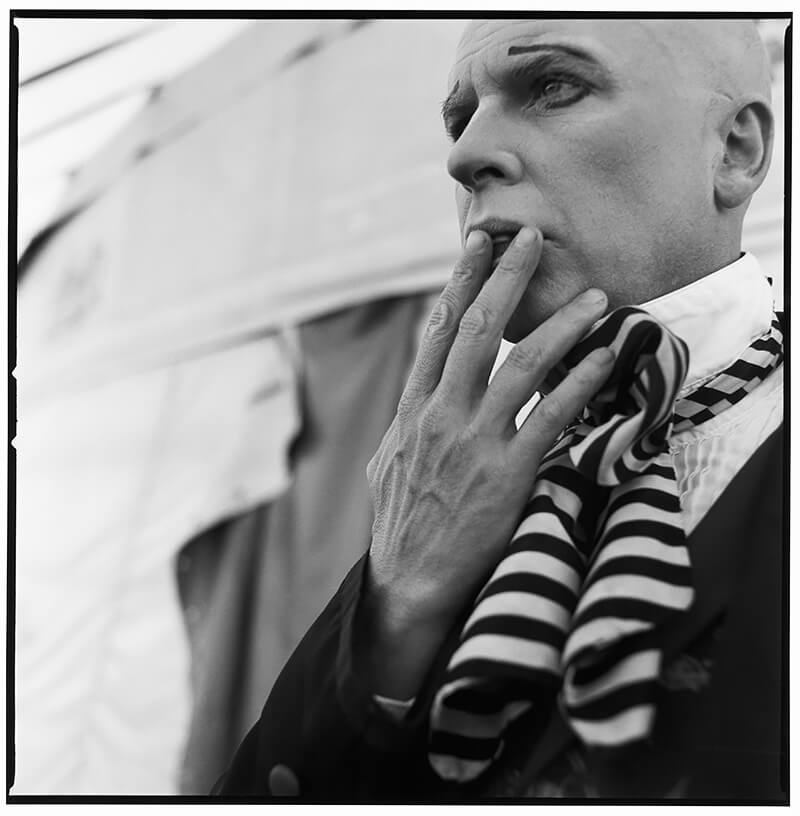 AJ: How did your first monograph, Circus: A Traveling Life become a reality? Can you tell us about the evolution of the work as well as the ultimate creation of the book?
NQ:
When I decided to pursue creating a monograph I spoke with several other photographers and found myself even more confused than I expected. I looked at numerous monographs and started to get closer to what I wanted as an artist.
As a visual artist I wanted to create a book that was close to my process of photography. For me it started with film, darkroom and print. The book was a natural next step.
I was fortunate enough to work with
Yolanda Cuomo
who resides in New York city and is an educator and art designer and director known for her collaborations and intuitive design work with visual and performing artists including Richard Avedon, the estate of Diane Arbus, Paul Simon, Twyla Tharp, Phillip-Lorca de Corcia, and Sylvia Plachy to name a few.
It was via Yolanda Cuomo that I was approached by
Damiani Editore
, Italy to publish my first book. Finally, I approached
Mona Simpson
, novelist to write an introduction. For me, I knew I had a dream team.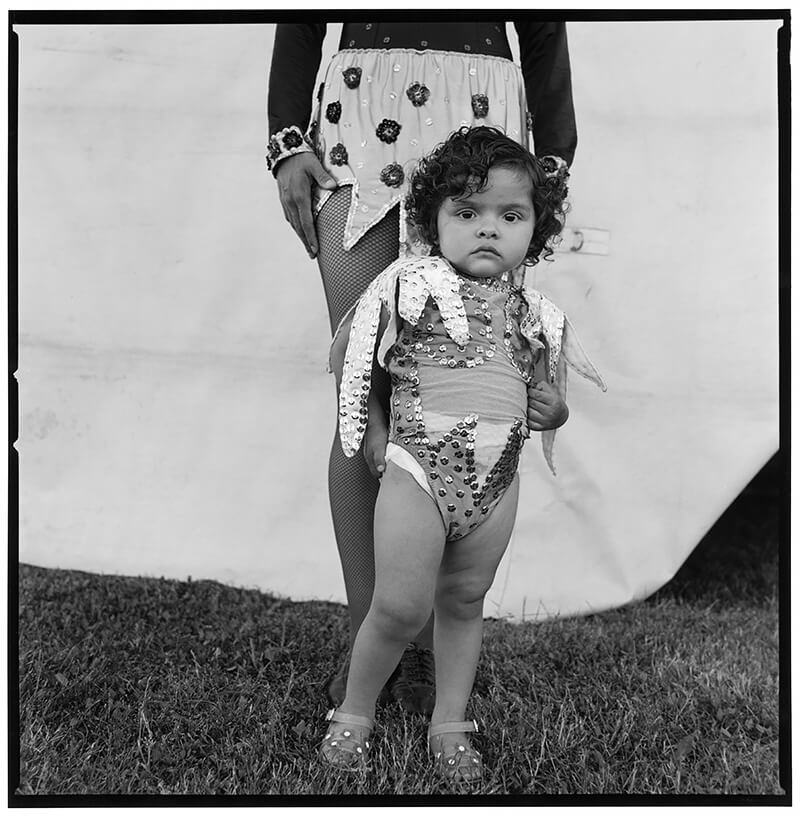 AJ: How long did you shoot the project before you knew it had to be a book?
NQ:
The Circus project was shot over a ten-year period! As luck would have it, the specific group of performers were premiering their first show. I kept photographing year after year knowing I was not done... let alone do a book ...I did know that I had significant and strong images at some point and it was then that a book felt like a natural step.
Of course the photographs chosen for
Circus: A Traveling Life
are just a percentage of hundreds of photographs taken during that ten-year period. Yolanda Cuomo was not only an amazing designer, but also an incredible editor who guided me on the choices made for the book.
AJ: Do you have any book signings or exhibitions related to the book on the horizon that you could share with us?
NQ:
I am having a book event and lecture at
Engage Air Fair
in Calistoga, California on Saturday, April 30. ENGAGE Art Fair will return for its second year as Napa Valley Arts in April's culminating showcase of the arts. The event provides an interactive, sensory experience for guests and an alternative to the traditional booth-style art fair setting. Presented by Celebrate! Napa Valley in collaboration with Arts Council Napa Valley, Visit Napa Valley and Napa Valley Museum, ENGAGE Art Fair is an annual, curated and immersive event featuring some of the Bay Area's best artists, craftspeople and performers who come to Calistoga to meet, create and engage with the public.
I'll also be speaking at the Napa Valley College as part of their
Photo Eye Lecture Series
in September 2016.
Additionally, the work is being featured in
ACCENT Magazine
, a UK publication, in early Fall 2016!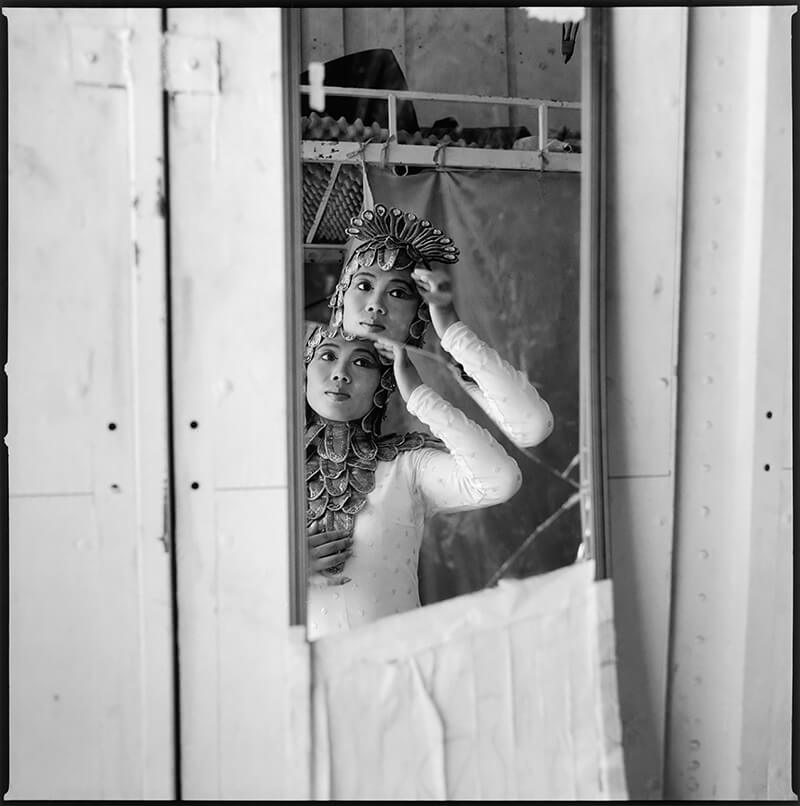 AJ: What challenges do you face trying to get this work out into the larger world?
NQ:
My challenge is to get my work to be seen and considered by curators and gallery directors.
The process is practically a full time job.
AJ: Do you ever attend various portfolio reviews or photography festivals? Do you find them helpful?
NQ:
I have yet to attend a portfolio review. However, I have been invited to be a judge and reviewer for such photography entities such as Monovisions and LensCulture.
I would imagine that portfolio reviews would be instrumental to any photographer looking for feedback and direction. The networking is another important facet.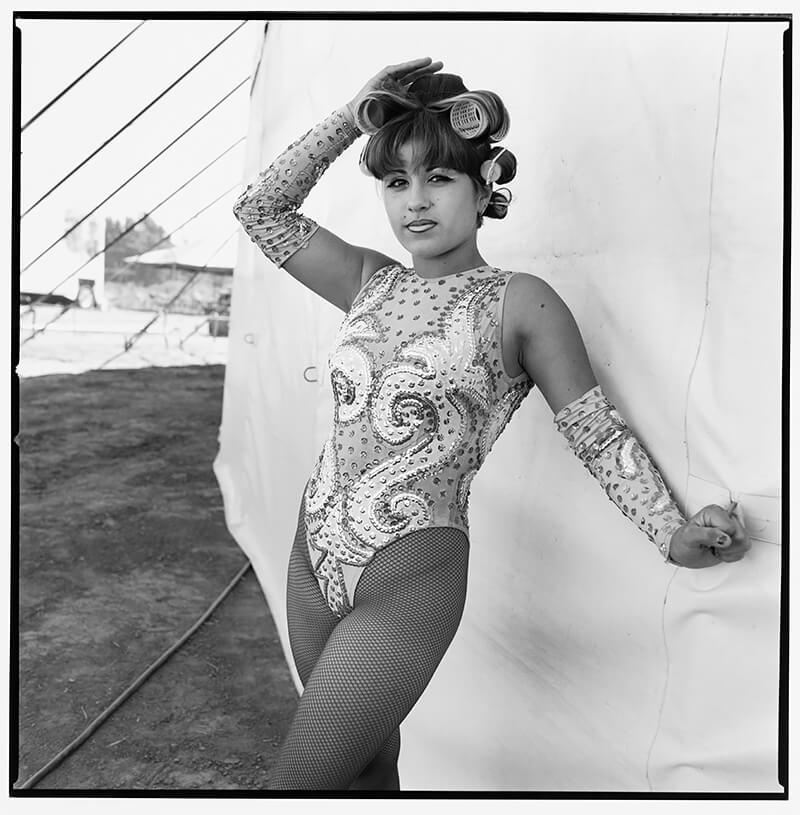 AJ: What is on the horizon for you as a photographer?
NQ:
I am currently working on another long term documentary project. The working title is Forget Me Not which involves the use of a painted backdrop and the photographing of subjects I invite to sit for me. With a direct reference to a series of family photographs, I have recreated the photo booth concept and have taken it on the road.
Eventually, this will be my next monograph. Like the work on Circus, it will be collaborative and shot with black and white film and the prints will be created in a darkroom.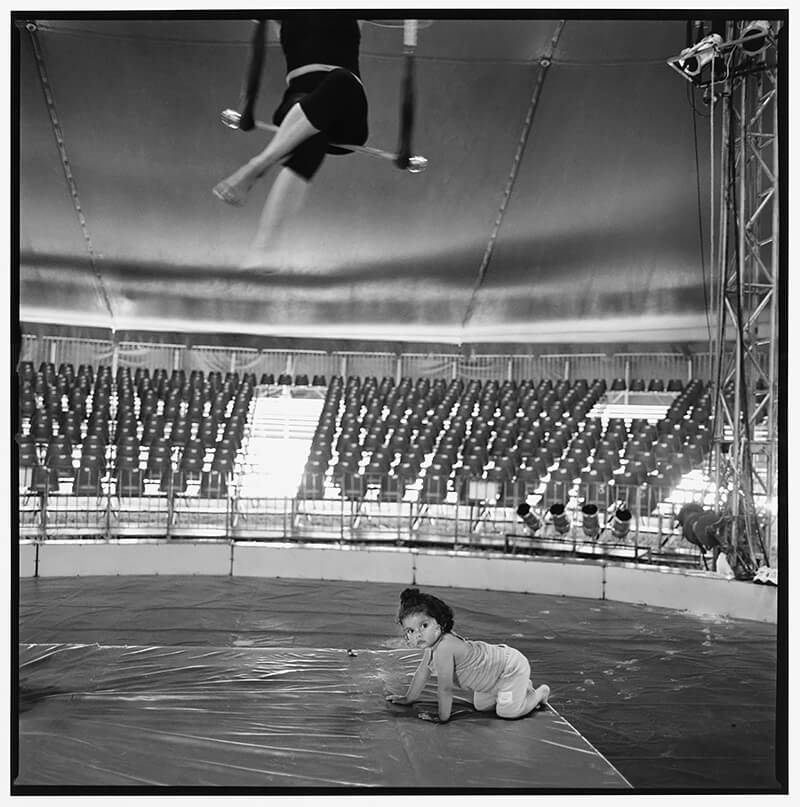 AJ: What drives you to do this work?
NQ:
I photograph when I have something to say! Additionally, I believe in the power of photography and feel compelled to tell stories. I feel that photography is a powerful medium and enriching not just for me, but to others as well.
AJ: What advice to you have for emerging photographers?
NQ:
Learn the craft of photography and try everything: photojournalism, landscape, portraiture, documentary, everything!
To learn is to Shoot...Shoot... Shoot...
Surround yourself with teachers and mentors.
Submit your absolute best work! Find someone to assist you in strong editing!
Remember you don't have to do everything yourself!
There is time for you and your work to be seen.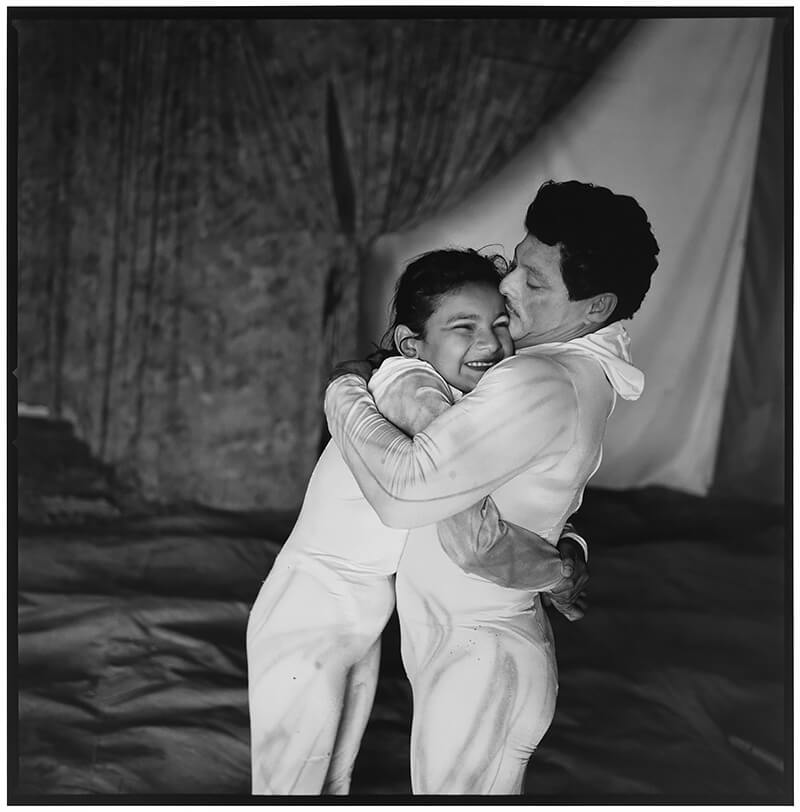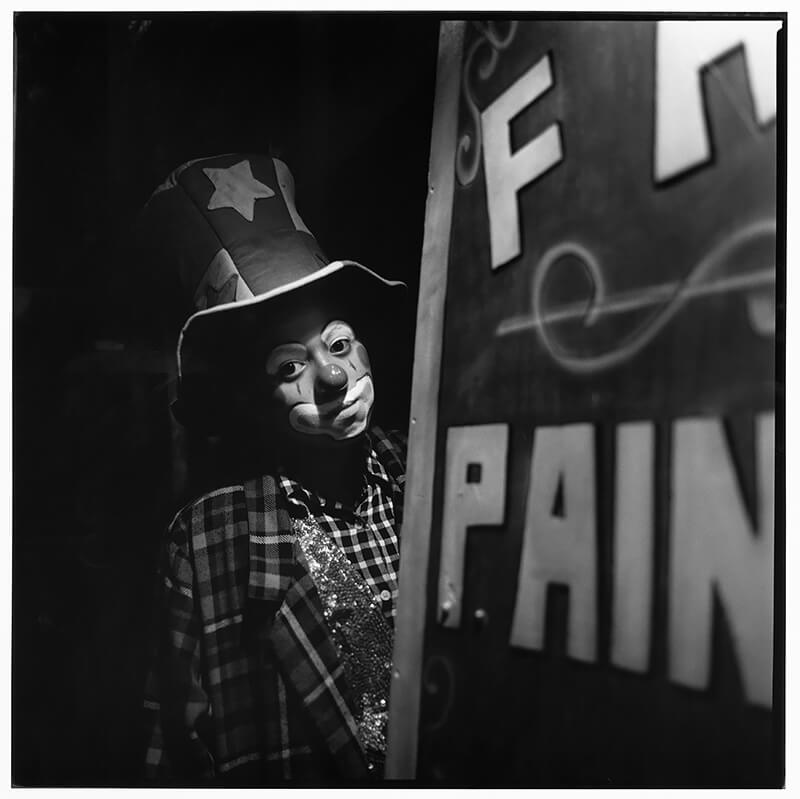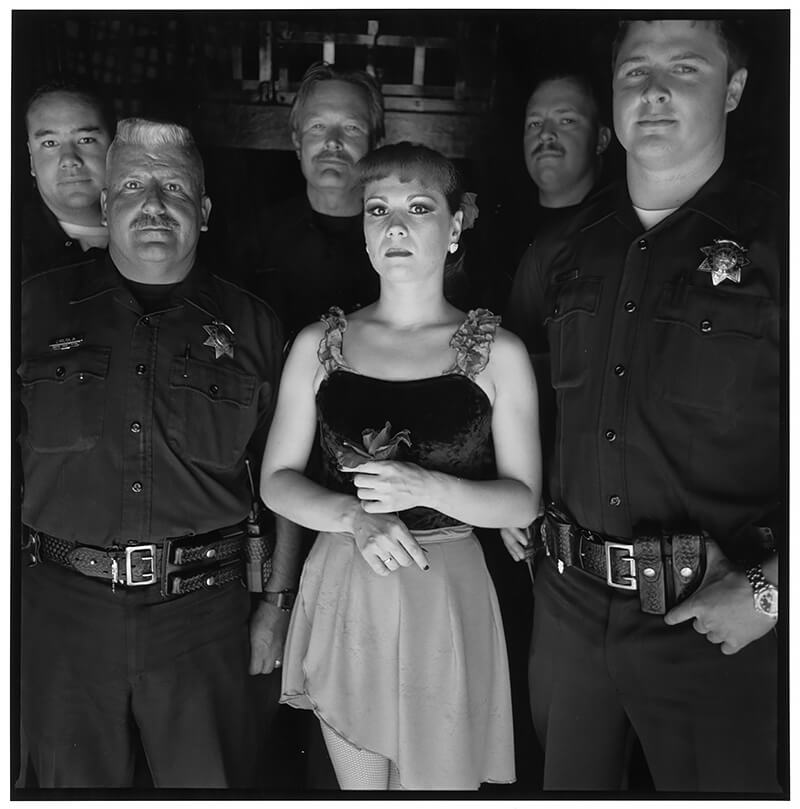 >