RayKo's 9th Annual International Juried Plastic Camera Show is opening on March 9th from 6-8pm! China may have announced that they've stopped making the
Holga
(a plastic medium format camera with limited controls, a fixed focal length, and a unique and often quirky plastic lens), but artists are still churning out images from this toy camera and many others like the Diana, the Bluebird, the Brownie Hawkeye, the Ansco Pix Panorama, the Sprocket Rocket, and many others you've never heard of. Along with the 90 international artists juried into this competition, we will also be featuring the work of Gordon Stettinius, this year's chosen one!
Gordon Stettinius
is a photographer and artist and educator living in Richmond, Virginia. Stettinius has a penchant for low tech and homemade and vintage cameras, hence he is this year's featured artist with decades of work under his belt and a unique way of viewing this world. Colored by his interests and experiences, his photographs list between shame and sentimentality and have been skewed by his own views on politics and religion on occasion, but the larger body of work retains the spirit of a document of this place and these times. The frequent use of the old snapshot cameras and sepia tones lends a little romance to these sometimes hazy recollections. Stettinius continues his work on these various series alongside the
Candela projects
. In 2010, Stettinius founded Candela Books and then opened the Candela Gallery in 2011 to bring the work of notable photographers (like
Chris McCaw
, Shelby Lee Adams, and Gita Lenz) to the attention of the world at large. Stettinius is also teaching darkroom courses at Virginia Commonwealth University and still fighting the good fight, trying to keep old and alternative processes alive and well!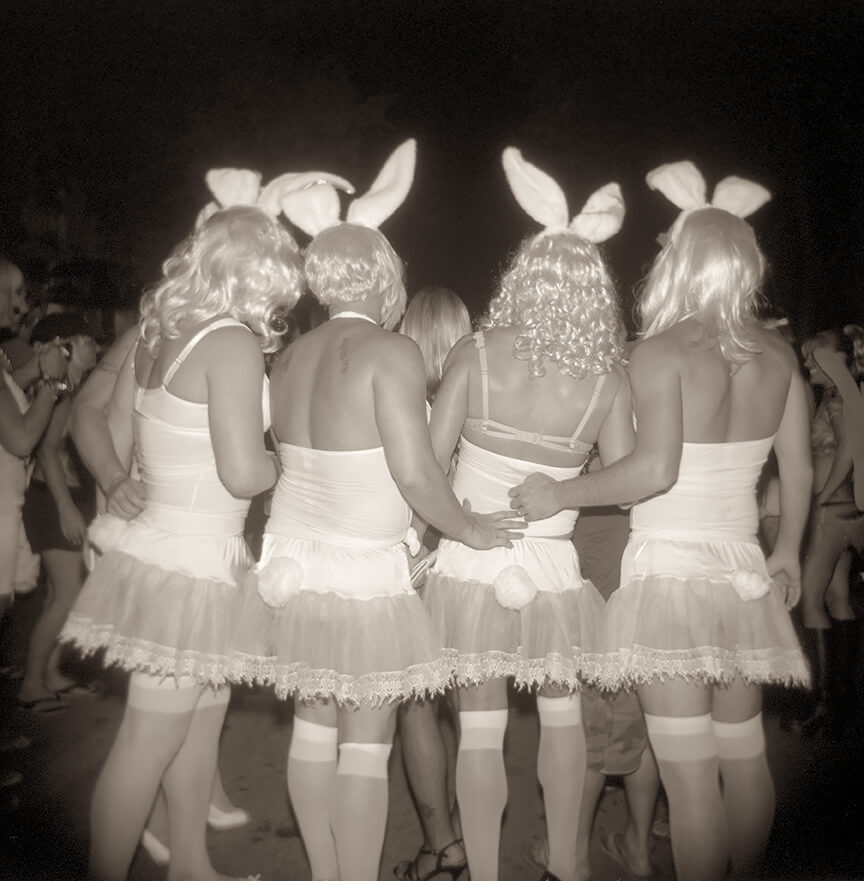 © Gordon Stettinius - Bunnies 2009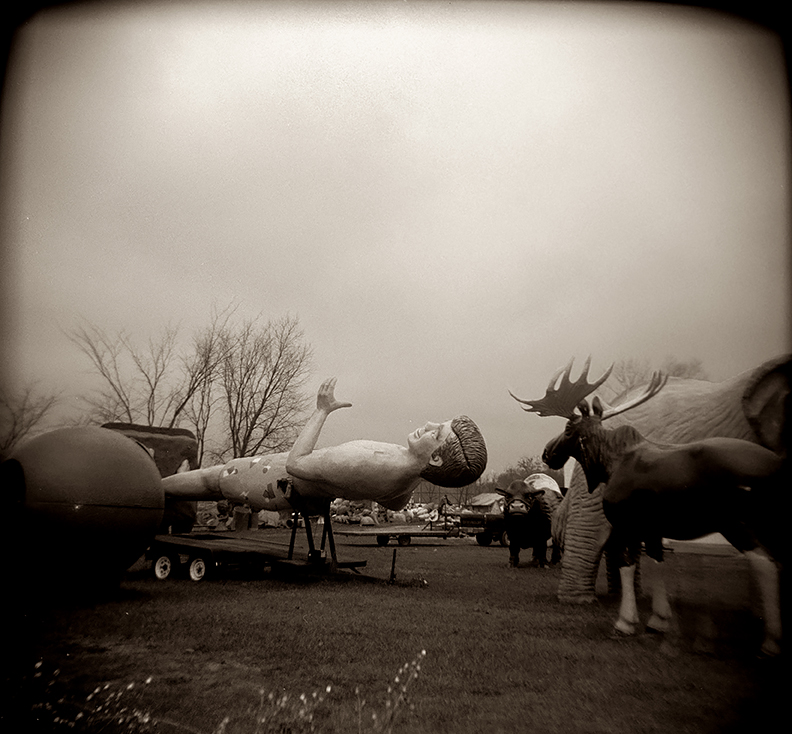 © Gordon Stettinius - Fast Corp 1999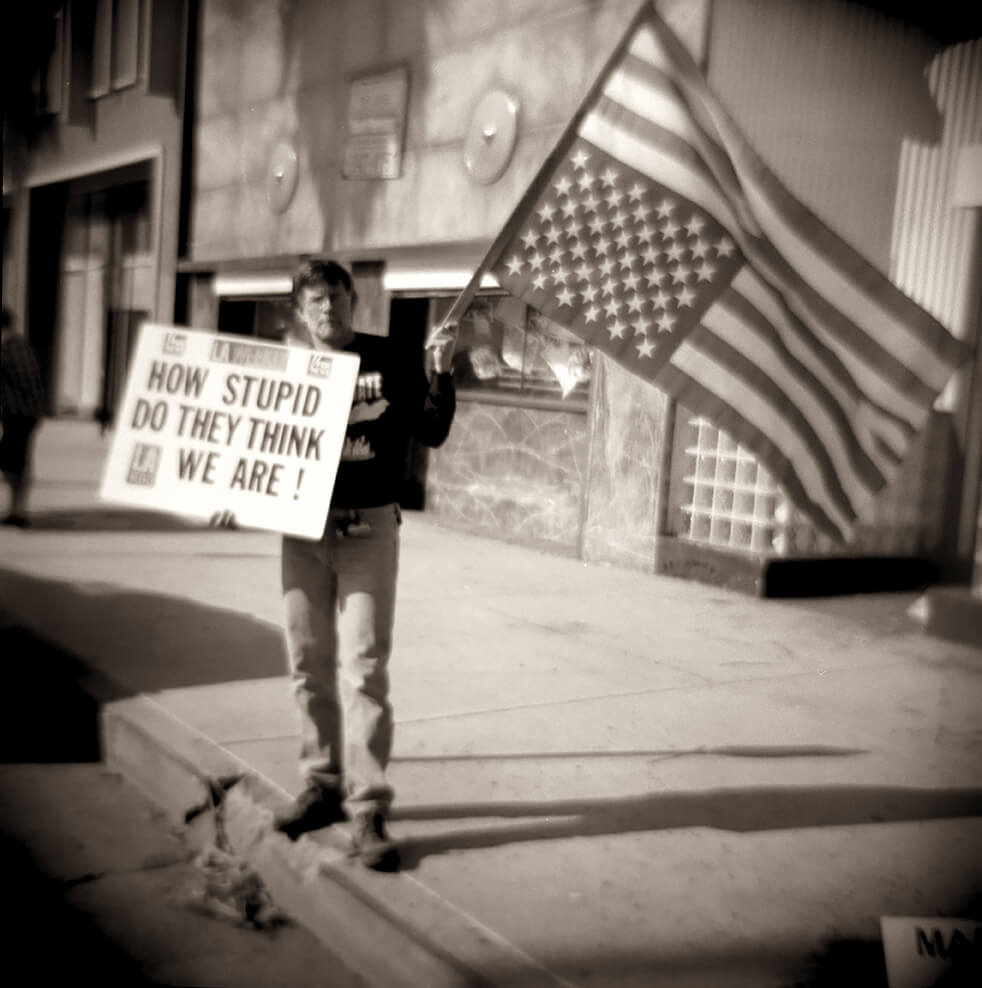 © Gordon Stettinius - How Stupid 2008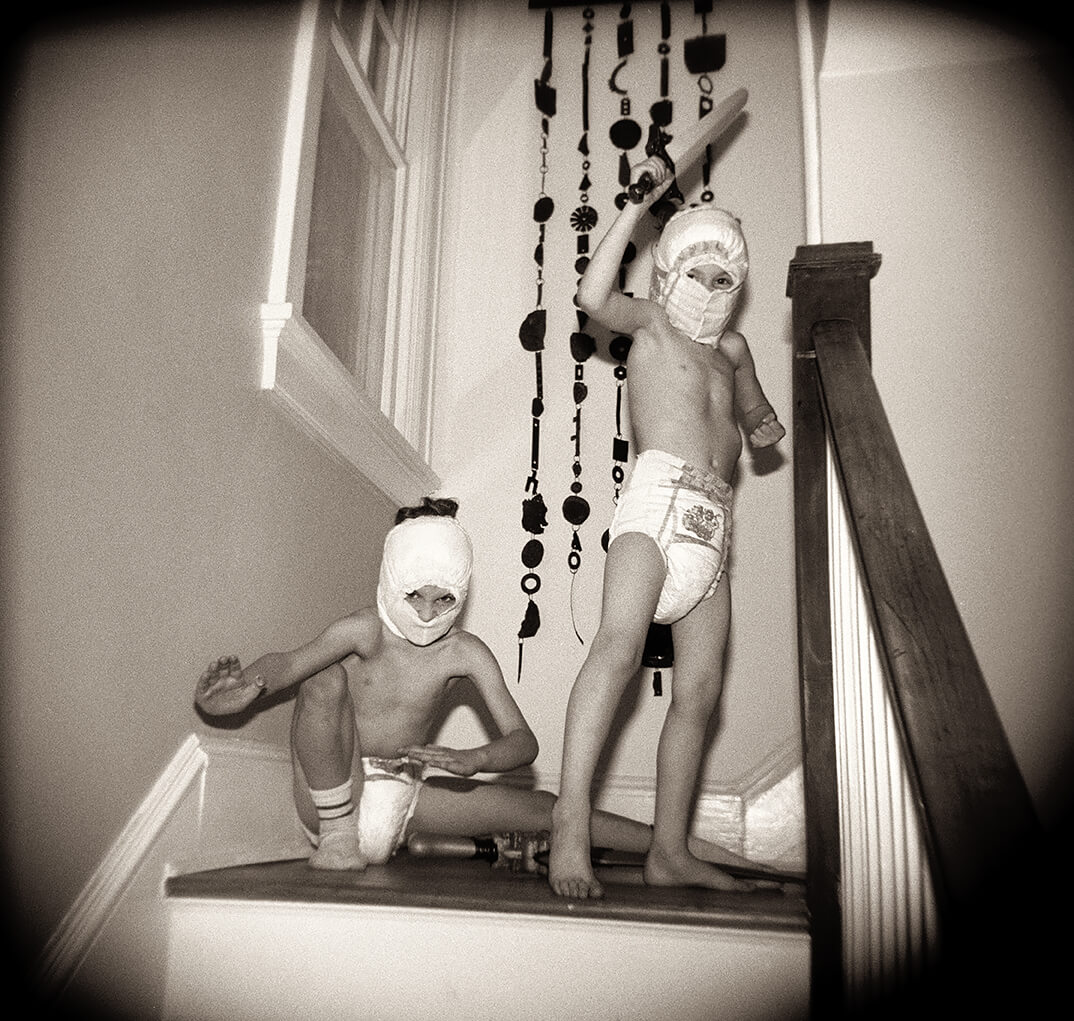 © Gordon Stettinius - Ninjas 2002
Come see the humor and brilliance of Stettinius' pictures and all the images of the winners of this year's plastic camera competition and feel the waves of nostalgia washing over you. As usual, the 2016 incarnation of the show includes stunning and sometimes surprising images made by the crappy camera-toting winners of this contest. Photographers from all over the San Francisco Bay Area as well as national and international artists are featured in this dynamic exhibit. Each year we receive thousands of entries and this year was another challenge to select only a fraction of these images. Why does the plastic camera continue to be so popular? Is it because the toy camera is a backlash to this digital age of photography? It could be nostalgia for the soft, square pictures with vignetted edges. It could just be nostalgia for film and the latent image- you actually have to wait to see what you shot! Or it could be love of the creak of the cheap plastic dial as you wind it, wondering if it will break off. (Forget Instagram and the rest of them, this is the real deal). It could be too that we all missed the simple freedom of making pictures that aren't perfect, that don't have to be sharp or real or saturated or taken with a camera that costs hundreds or thousands of dollars. All you need is $35 (or less) and a roll of film, and you're in business.

After seeing the exhibit, you may be inspired to start shooting one of these beauties yourself. Luckily RayKo is offering a class where you can reconnect with the simple joys of photography and have the ultimate plastic experience. Christine Zona will be teaching a 2-week class on Plastic Cameras starting April 10th, in the midst of this exhibition. You can fall in love with Diana and Holga and a world of other low tech cameras, like my new old favorite, the Agfa Isoly (wait until you see how the pictures look when these crazy photographers reverse the lens!). Film isn't dead, so rejoice and come down to RayKo on the night of March 9th to experience the magic with the rest of us fans of the latent image. Gordon Stettinius and many of the other artists will be in attendance so come raise your glass to them! If you can't make the opening reception, the exhibition is on view through April 29th, so if you find yourself in San Francisco this spring, this is a show not to be missed.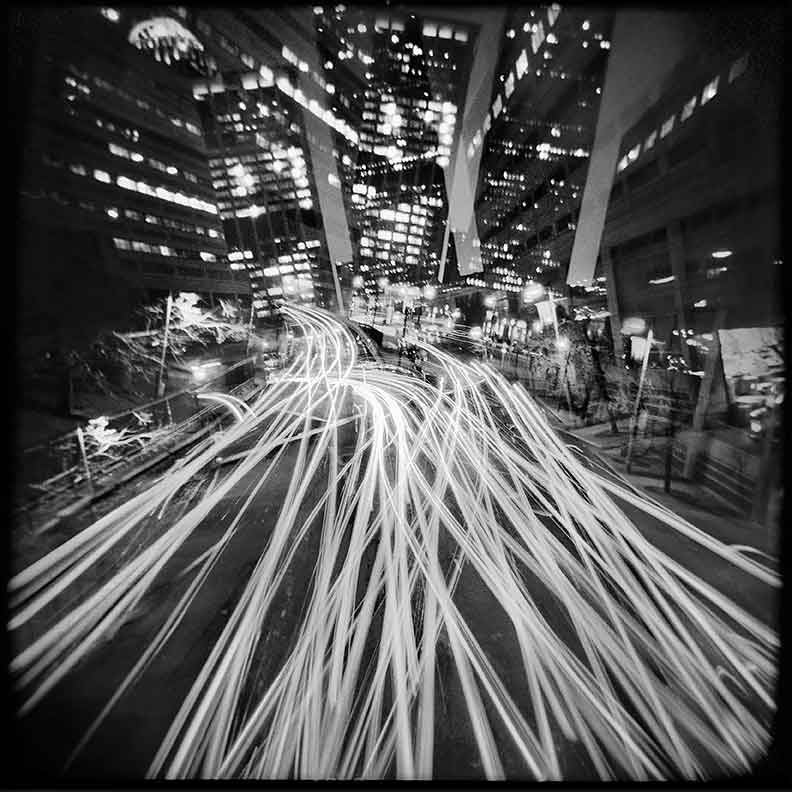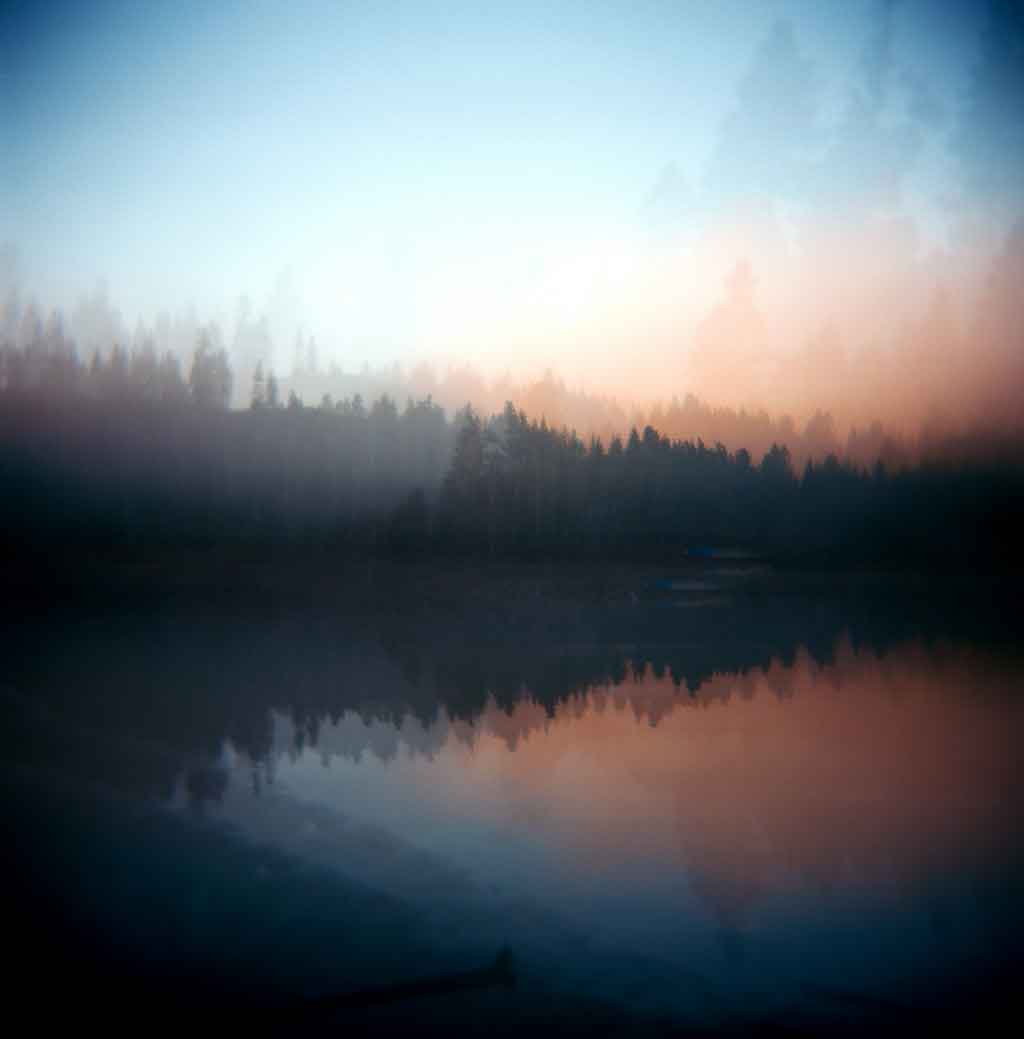 © David Cuetter - The Waters Edge