As I was gradually pulled into the scene and told about the pose, it began to make me think of the daily thoughts I have about my son. I have thoughts of love, change, determination, growth and encouragement. I also have concerns regarding his health and safety as it relates to the growing conditions across this nation with African American males. There needs to be immediate attention to stop the killing of black males and suffering of mothers.
- A mother from the book
Media coverage and protests ebb and flow in response to police violence, but the brutality and ramifications endure for Black families in America. Photographer Jon Henry hones in on one particular angle of this crisis: the mothers. The large format images in Stranger Fruit depict mothers who have not had their son die, but who live within the daily fear.
On the publisher website, Henry shares, I set out to photograph mothers with their sons in their environment, reenacting what it must feel like to endure this pain. The mothers in the photographs have not lost their sons, but understand the reality, that this could happen to their family. The mother is also photographed in isolation, reflecting on the absence. When the trials are over, the protesters have gone home and the news cameras gone, it is the mother left. Left to mourn, to survive.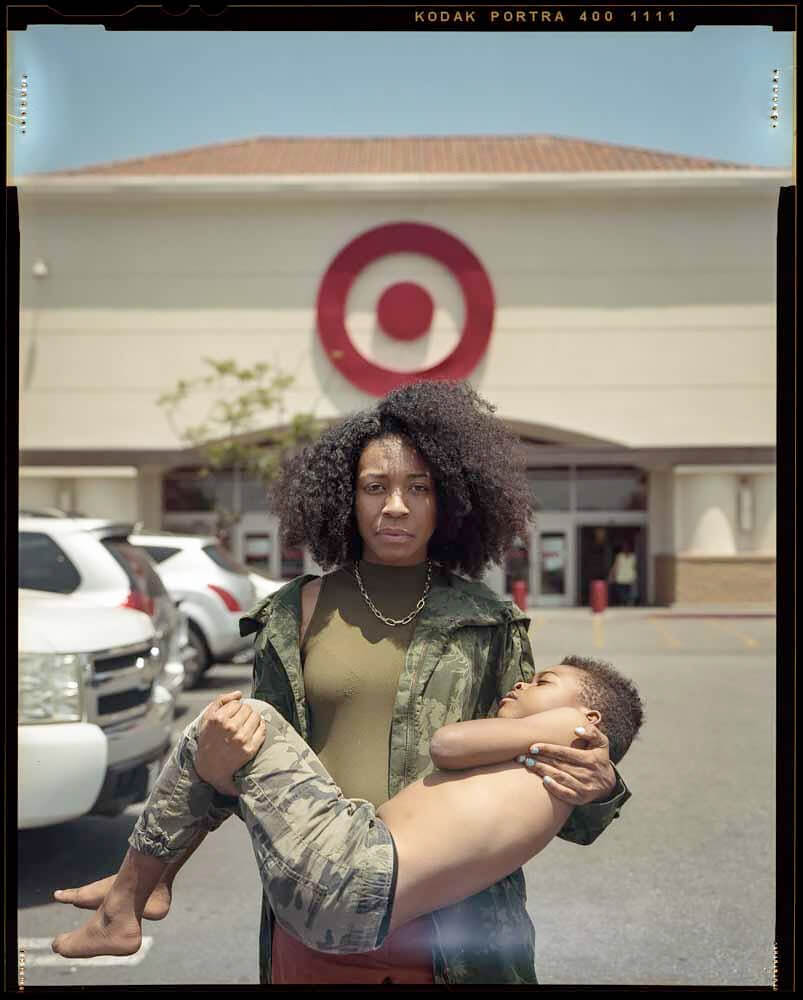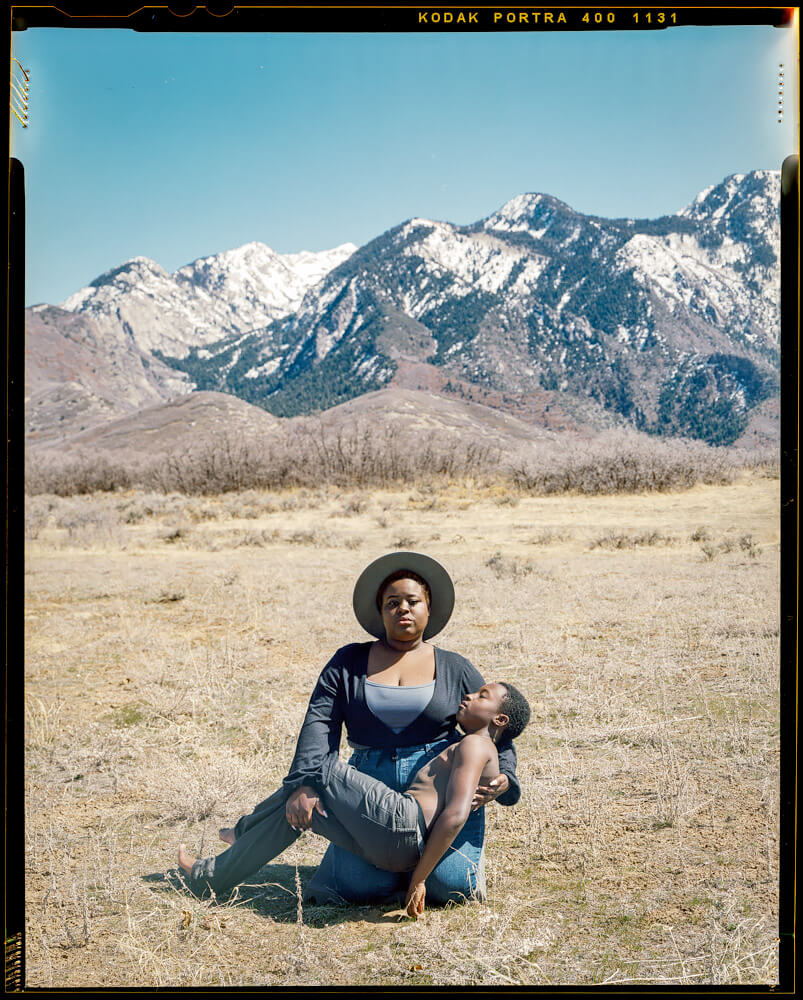 The composed photographs show mothers holding or leaning over their sons, as well as images of some of the mothers alone and reflective and were taken across the United States in 26 cities. Many of the images are accompanied by a brief quote from the mother. For example, That one moment can define the rest of your life. When I wake up and before I sleep at night my son is the one person that's always on my mind - I want to know that he's safe. I feel hurt, anguish, and emotional turmoil. I recognize that this was only for a moment in time but that's actually a depiction of life -every second is a moment in time.
Author and arts administrator Sabrina Greig contributed an essay for the book and she describes the intention and historical references and symbolism in the poses, noting that the images depict ...a corrective portrayal of Black culture that negates stereotypical expressions of African-American life to instead introduce more complex narratives and imagery. The photographs collectively reference canonical iconography from the Italian Renaissance era, most notably the pietà. An iconic image, the pietà is a style of depicting the Virgin Mary holding Jesus following the crucifixion dating to 14th century Europe. Stranger Fruit modernizes the pietà by recasting the iconic figures of the Madonna and Child as everyday African Americans in regal poses. Each portrait gives contemporary viewers new insight into understanding racial terror and white supremacy by humanizing the experiences, emotions, and overall plight of Black motherhood and manhood.
The book's title references the song Strange Fruit, first published in 1937, and subsequently made famous by Billie Holiday through her 1939 recording and live performances of the song. It was also performed and had significant impact through musician and civil rights activist Nina Simone and her 1965 recording of the song. The song lyrics were taken from a poem Bitter Fruit written by a Jewish school teacher in protest of the lynching of Black men throughout the South.
A selection of lyrics from the song are printed on the fore-edge of the book, adding a visual and design element, as well as another layer of content and emphasis that while 86 years have passed since the song was published, America is still reckoning with this pattern and history, and Black families are still living within layers of fear and grief. At the conclusion of his Afterword, Henry asks, How are we supposed to move on when this cloud hangs over us perpetually?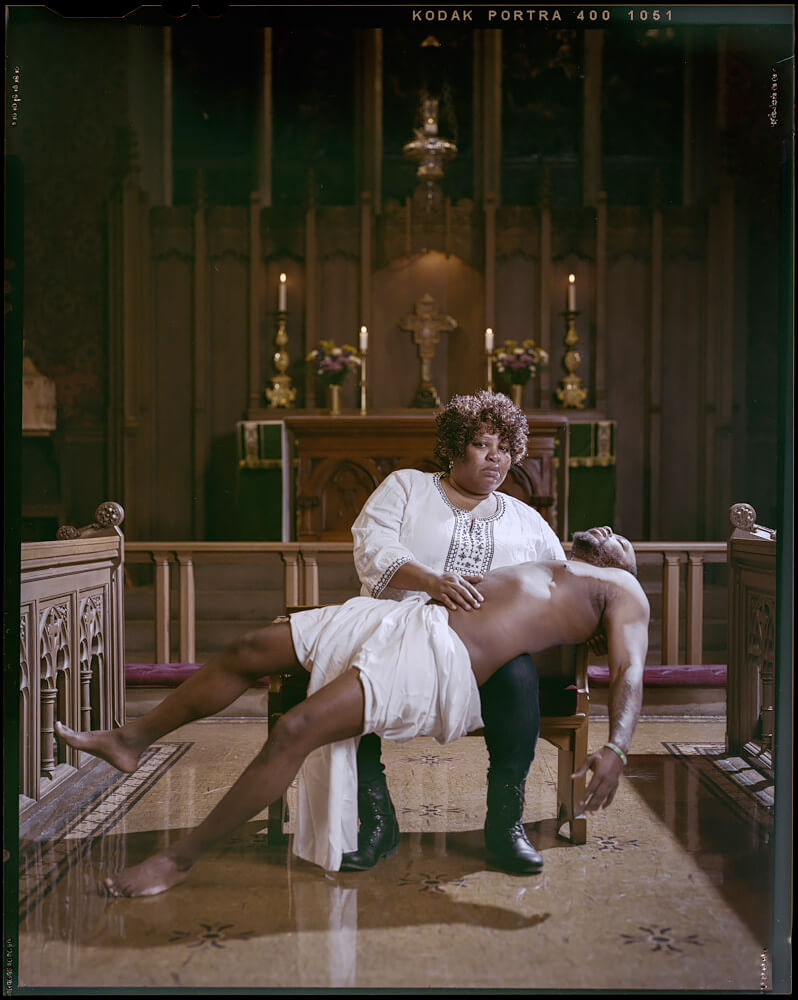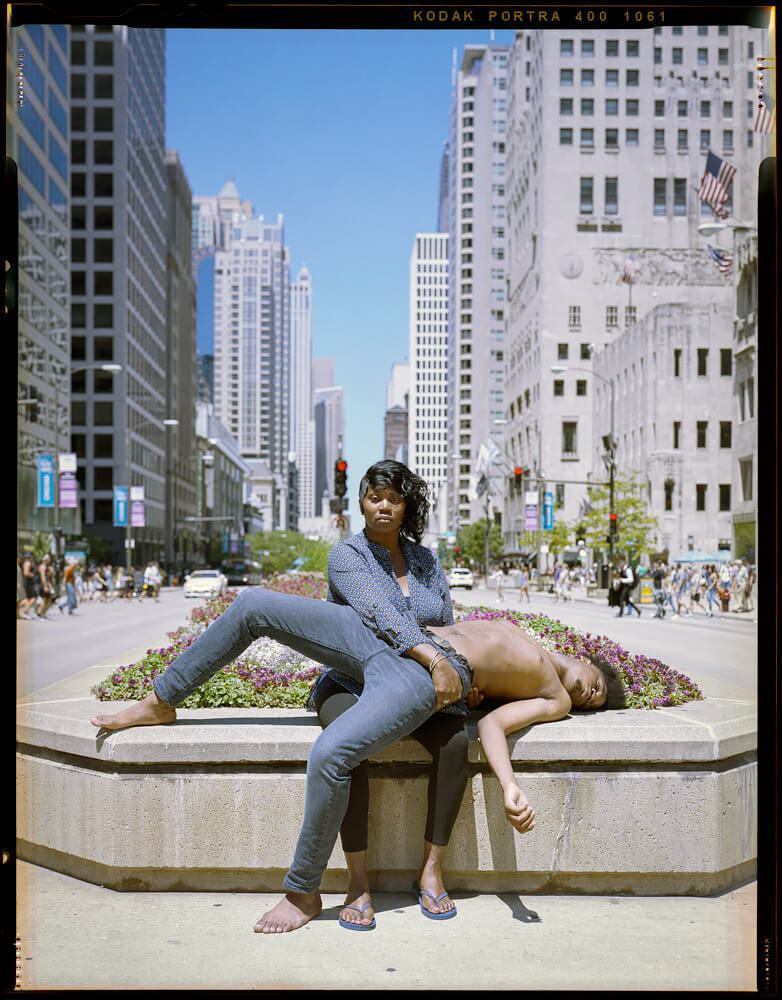 About the Artist:
Jon Henry is a visual artist working with photography and text, from Queens NY (resides in Brooklyn). His work reflects on family, sociopolitical issues, grief, trauma and healing within the African American community. His work has been published both nationally and internationally and exhibited in numerous galleries including Aperture Foundation, Smack Mellon, and BRIC among others. Known foremost for the cultural activism in his work, his projects include studies of athletes from different sports and their representations. He was recently named one of The 30 New and Emerging Photographers for 2022, TIME Magazine NEXT100 for 2021. Included in the Inaugural 2021 Silver List. He recently was awarded the Arnold Newman Grant for New Directions in Photographic Portraiture in 2020, an En Foco Fellow, one of LensCulture's Emerging Artists and has also won the Film Photo Prize for Continuing Film Project sponsored by Kodak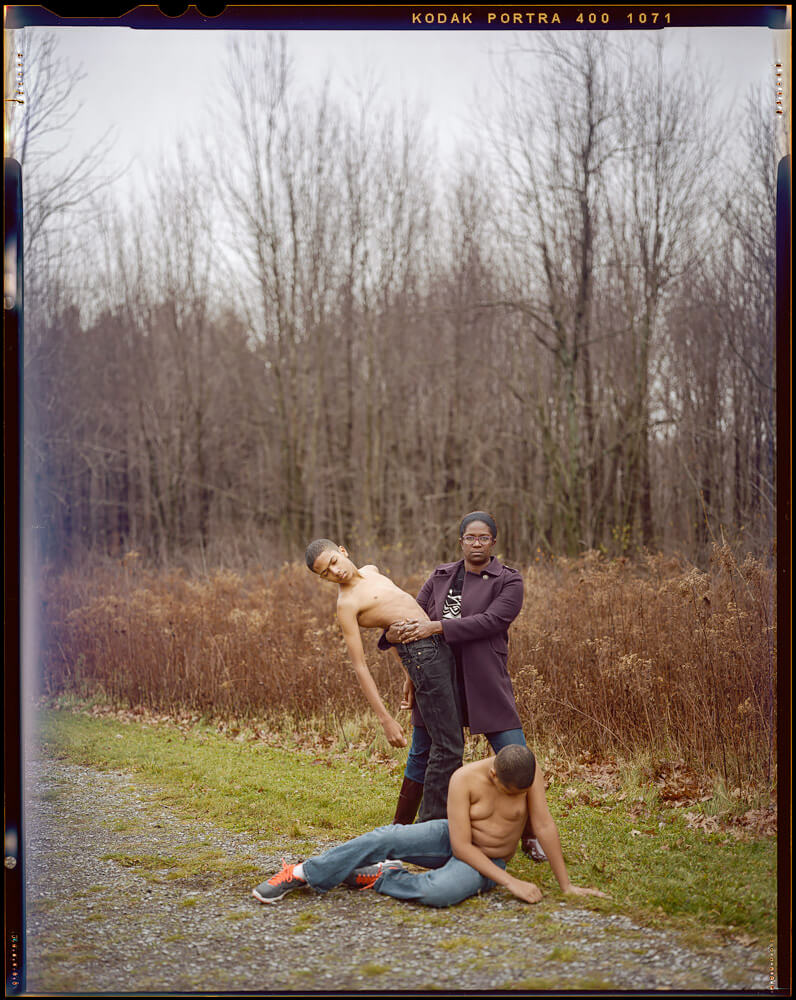 About the Contributor:
Sabrina Greig is a Haitian-American museum professional, writer, and arts administrator from New York City. She received her MA in Art History from the School of the Art Institute of Chicago with a focus on representations of the Black diaspora in popular culture, contemporary art, and architectural history. Her art criticism draws from her arts administrative practice, as she focuses on the intersection of social activism and art history to showcase experiences unique to diasporic communities, often through the lens of Afrofuturism. She has published work in Arts.Black, Contemporary And, Bad at Sports, and Sixty Inches From Center, and has been featured in the Chicago Tribune, Hyperallergic, the Observer, and the Smithsonian Magazine. She is currently based in Brooklyn, NY.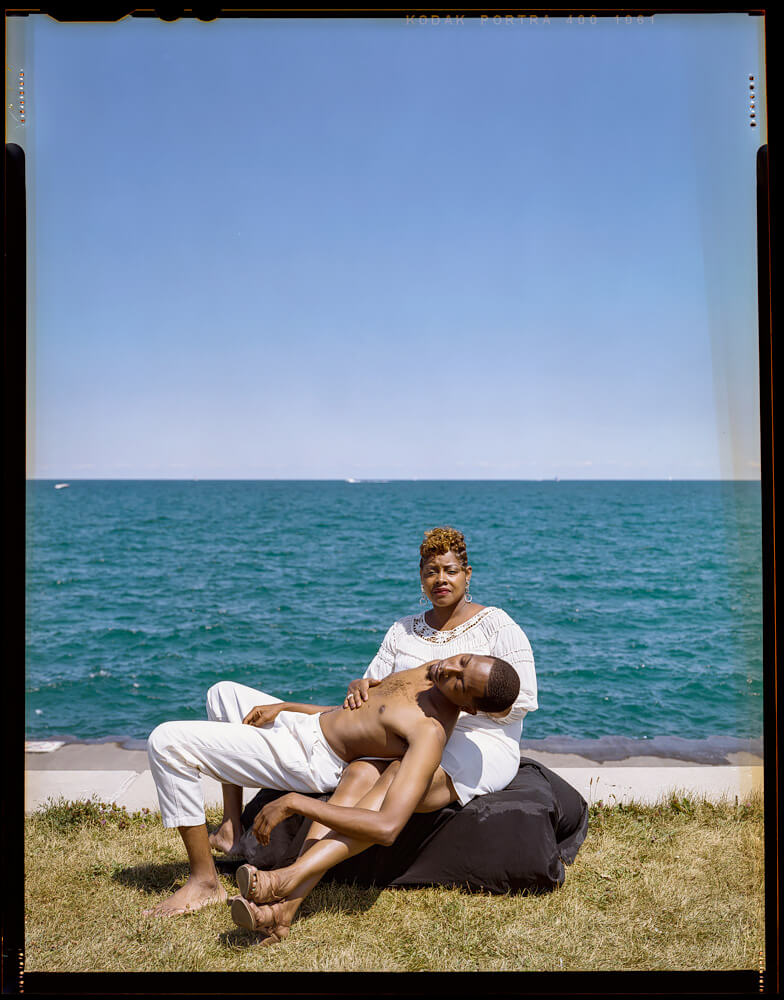 About the Publisher:
Monolith Editions was founded by Kris Graves and is a Black-owned publishing house dedicated to showcasing work from artists of color across mediums that address issues of race, identity, equity, gender, sexuality, and class. Mission_Monolith was created in recognition of the reality that if the art world will not make space for us, we must make space for ourselves. Artists of color are best positioned to interrogate and speak to the issues that face our country; however, opportunities to share and amplify our work remain elusive. At Monolith, we are engaged in the critical work of celebrating, recognizing, and lifting up BIPOC art by publishing artists who have historically been denied opportunities to gain a wider audience for their work. Art books and prints have the unique power to make fine art tangible for new audiences. Monolith is committed to cultivating a new cohort of art collectors and supporters, and to this end, editions are priced to ensure that they remain accessible and affordable. Within the USA, we ship for free. For more information and to buy Stranger Fruit go here.