WANDRD
is a brand that is hard to pronounce but easy to fall in love with. Some years ago, the company was launched as a family entrepreneurship with great ideas but few resources. The founders were a couple of twenty-something-year-olds who couldn't afford the wandered.com domain, so instead, they removed the vowels and got wandrd.com for $9.99.
The rest is history and soon a popular backpack was born, the PRVKE. Nowadays, WANDRD is present in over one hundred countries and the PRVKE is not only shining with its latest generation but it is also available in a variety of new colors with the same functional capabilities.
Versatility
The
new PRVKE
comes in four different sizes: 11, 21, 31, and 41 liters. While each one of them deserves a solo article, it is worth mentioning that within this portfolio, the user will be able to grab the backpack that suits their specific needs and environments.
For instance, the 11 liters backpack, better known as the lite version, is a great alternative to be used as an everyday backpack (for photo gear or commuting), while the biggest sibling, the 41 liters backpack, is the alternative that offers the most room to accommodate more equipment and gear for extended travels.
New colors
Like the first generation, the new PRVKE is available in the traditional colors that we have seen during the few last years: Black, Wasatch Green, and Aegean Blue. However, the most attractive hook is the new combination of shades: Yuma Tan, Sedona Orange, Multi-Cam Black, Uyuni Purple, and Dallol Yellow.
Be aware that not all the colors apply to the backpack sizes, but you also have the chance to grab
accessories
that will match the color of your backpack, from pouches to straps.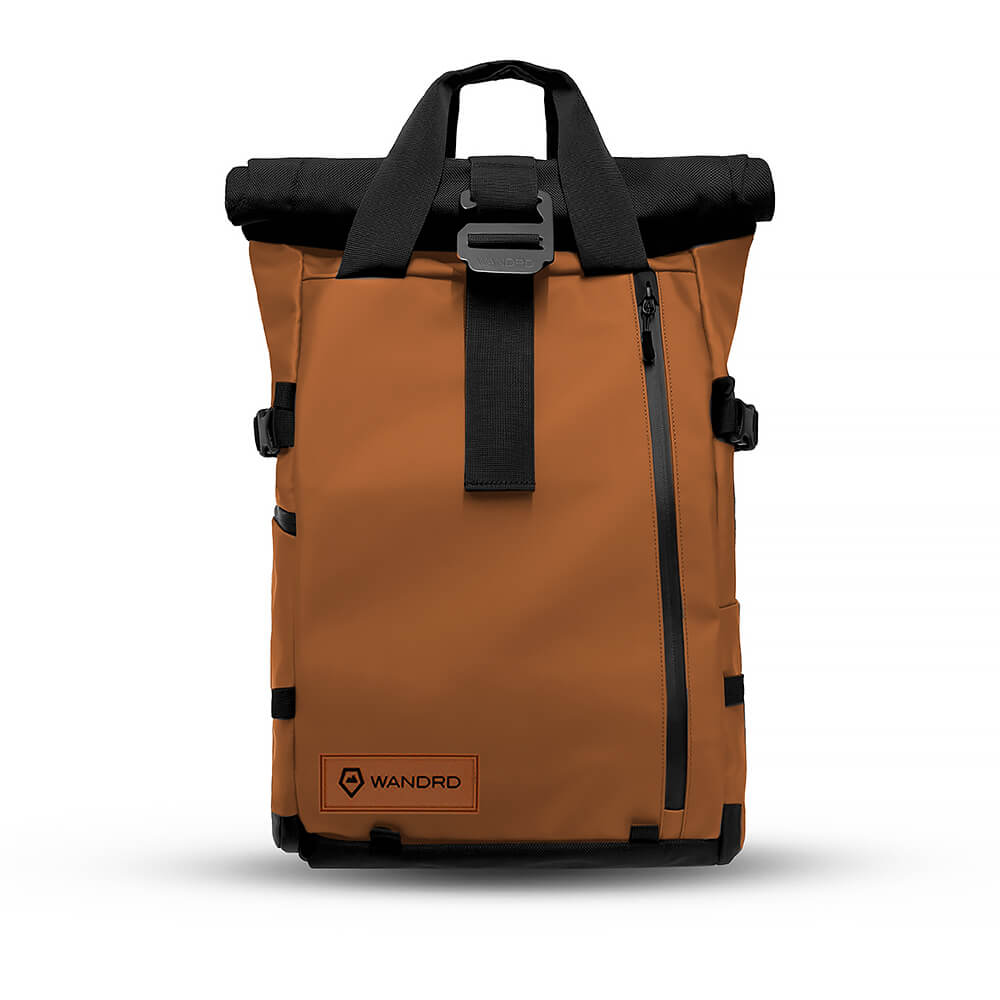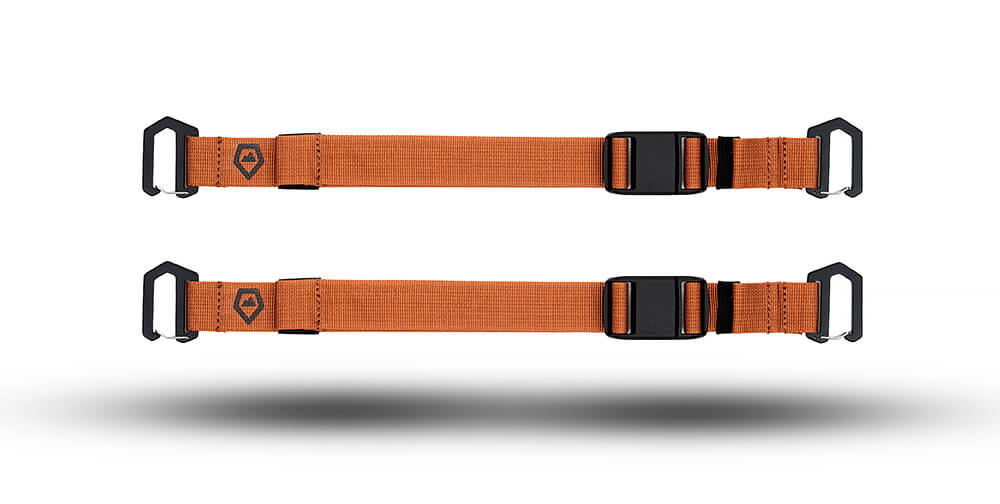 The 21 liters backpack in a nutshell
Multi-tasking:
The physical footprint of this particular model won't bother you. It's not overwhelming but it still has enough space to accommodate most of the gear as an everyday commuting backpack or to be used for short trips. Therefore, it's a good alternative for a city environment or regular traveling.
Versatility:
The essential camera cube can fit a DSLR or mirrorless camera body, a telephoto lens, and two medium-size objectives. If you choose the Pro camera cube, you could fit the same as stated before, plus two or three additional lenses. Of course, the combination will depend on the gear you have and how you play with the dividers. If you remove the cube, you can use this backpack as a regular everyday bag.
Comfort:
The back panel has enough cushion and breathability to give comfort to your back when carrying a heavy load. The adjustable sternum and waist straps will fit any type of body. However, this backpack has been designed for short travels or to be used within the city, not for long and extreme hikes.
Accessibility:
This backpack offers the option to store your camera via a quickdraw side access or through a clamshell opening system.
Storage:
The back is not overengineered and the number of pockets is enough to store all kinds of items. The PRVKE 21 liters laptop sleeve can fit up to a 14' laptop and another sleeve could hold a 13' tablet. A fleece-lined pocket is perfect for your phone or glasses. The side pockets are expandable to accommodate tripods or water bottles. There is a dedicated pocket to keep your keys safe. Another lovable feature is that built into the back panel, there is a hidden pocket for your passport. The front pocket is the largest and could be the best alternative to keep your documents or books. Unfortunately, it's just a large pocket without inside organizational dividers. If you are traveling, there is a convenient pass handle for your luggage, and if you need to quickly grab your jacket or other items, the external straps will be useful.
Materials:
Besides the pleasing ascetics, the quality of the bag is of a high standard made of waterproof materials and YKK zippers. The blend of Tarpaulin with Robic's 1,680 deniers ballistic weave nylon is strong and robust. Just bear in mind that sometimes it is also easily scratchable.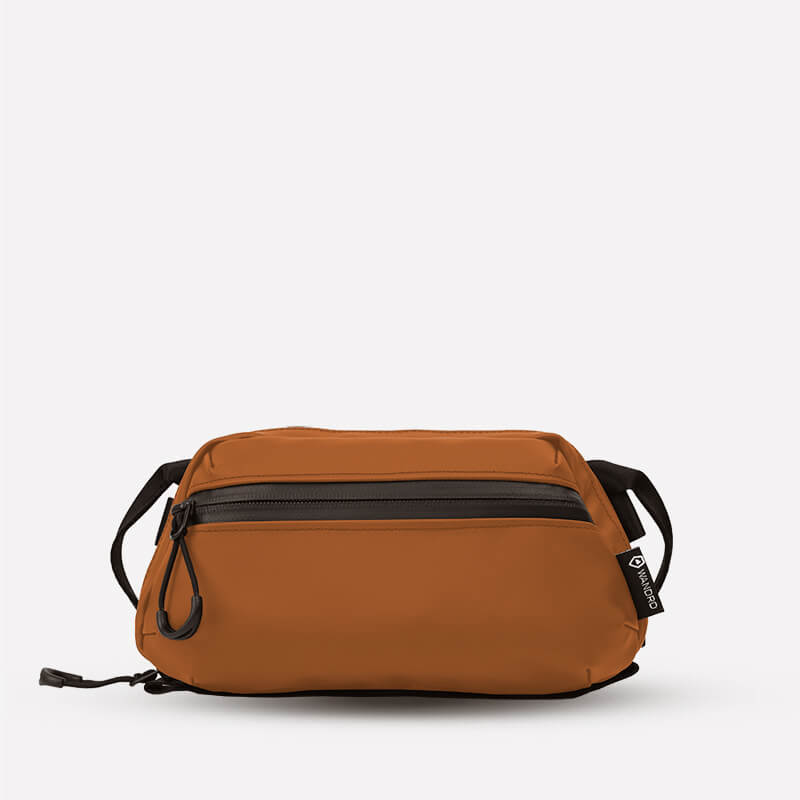 New upgrades against the previous generation
From the outside, is hard to tell the differences. However, the key is in the details.
Tote handle:
The evidence is clear; the magnets are stronger and will remain together. On top, there is a nice legend: Wonder more, worry less. A good inspirational mojo.
Back panel:
The back of the bag is more padded, and the breathability was also increased to deliver comfort on your back and shoulders.
Sternum straps:
The new system is adjustable to fit better to different body shapes, but it is also removable in case you don't want it.
Passport pocket
: It is cleverly better hidden behind the new luggage pass-through strap.
Is it recommendable?
The PRVKE is a well-built backpack that will please the majority of visual content creators. It has been designed for users who want to keep their equipment safe within a good-looking backpack. The new colors are a great addition to the portfolio and for sure, there is an option available for any specific needs and taste.
The PRVKE will last you a long time due to its high-quality construction materials and it is also compatible with other items offered by WANDRD, such as camera cubes, packing cubes, organizers, accessory straps, tech, and toiletry bags.
It is a great alternative for avid travelers, people who are looking for an everyday backpack to commute or navigate through the cityscape. It's not a dedicated hiking backpack and it's not meant to be. This backpack is for those wanderers who love to explore their surroundings and capture moments.