The world begins at a kitchen table. No matter what, we must eat to live. The gifts of earth are brought and prepared, set on the table. So it has been since creation, and it will go on. We chase chickens or dogs away from it. Babies teethe at the corners. They scrape their knees under it. It is here that children are given instructions on what it means to be human. We make men at it. We make women.
-
Joy Harjo
, 23rd United States Poet Laureate
Isolated in the confinement of her Los Angeles home during the covid lockdown, Indian-born American artist Rohina Hoffman takes us on a metaphorical journey connecting her roots to food through the rituals of daily meals. In Embrace, Rohina combines two photographic projects.
In Gratitude is an homage to food and family. Created during the early days of the pandemic, it is a series of portraits of Rohina, her husband, and her three children showcasing the fresh produce they use to create their daily meals. The photographs are seasoned with Hoffman's poetry. The act of creating photographs and preparing food became an almost meditative practice, offering structure and grounding during times of great unknowns.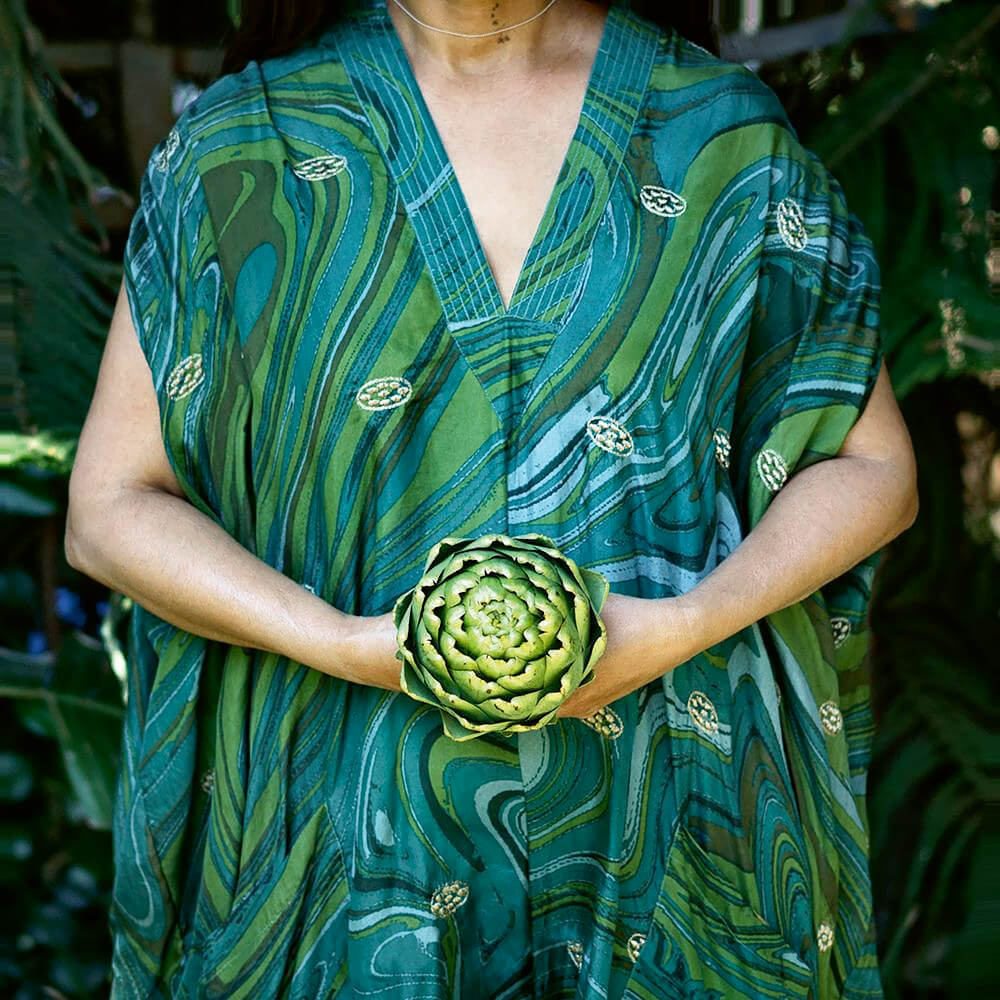 Generation 1.75 is a visual memoir that explores identity, belonging, and the complexities of acculturation. Born in India in 1968, Rohina was raised by her grandparents until age 5 when she was reunited with her parents and began a new life in America.
For Hoffman, photographing family members holding dinner ingredients turned into a tool of expressing new deep gratitude for the food. She often thought of all the effort and the hands that had touched the produce before it ended up with her family. The food also became the means of connecting with her family members and reconnecting with her Indian roots in a more profound way.
As part of Generation 1.5/1.75 (a term coined by Professor Ruben Rumbaut in 1969 to distinguish those who immigrate as children from their parents who immigrate as adults), Rohina has struggled with issues of identity and the feeling of "Otherness". Her essay, 'Not All Peacocks are Blue', published in English and translated into Hindi as well, provides a deeper look into the photographer's background from her early childhood through the present and serves as a bridge between the two projects.
Family ephemera in the book includes an early snapshot of Rohina with her beaming grandparents with grandpa holding her and offering her an egg, a reproduction of a handwritten recipe for baingan bharta (eggplant punjabi style) from her mother, and Rohina's cancelled Indian passport.
Embrace also includes essays by Paula Tognarelli, the former Executive Director of the Griffin Museum of Photography, and Geeta Kothari, senior editor of the Kenyon Review. The book is designed by Caleb Cain Marcus, head of the design studio Luminosity Lab.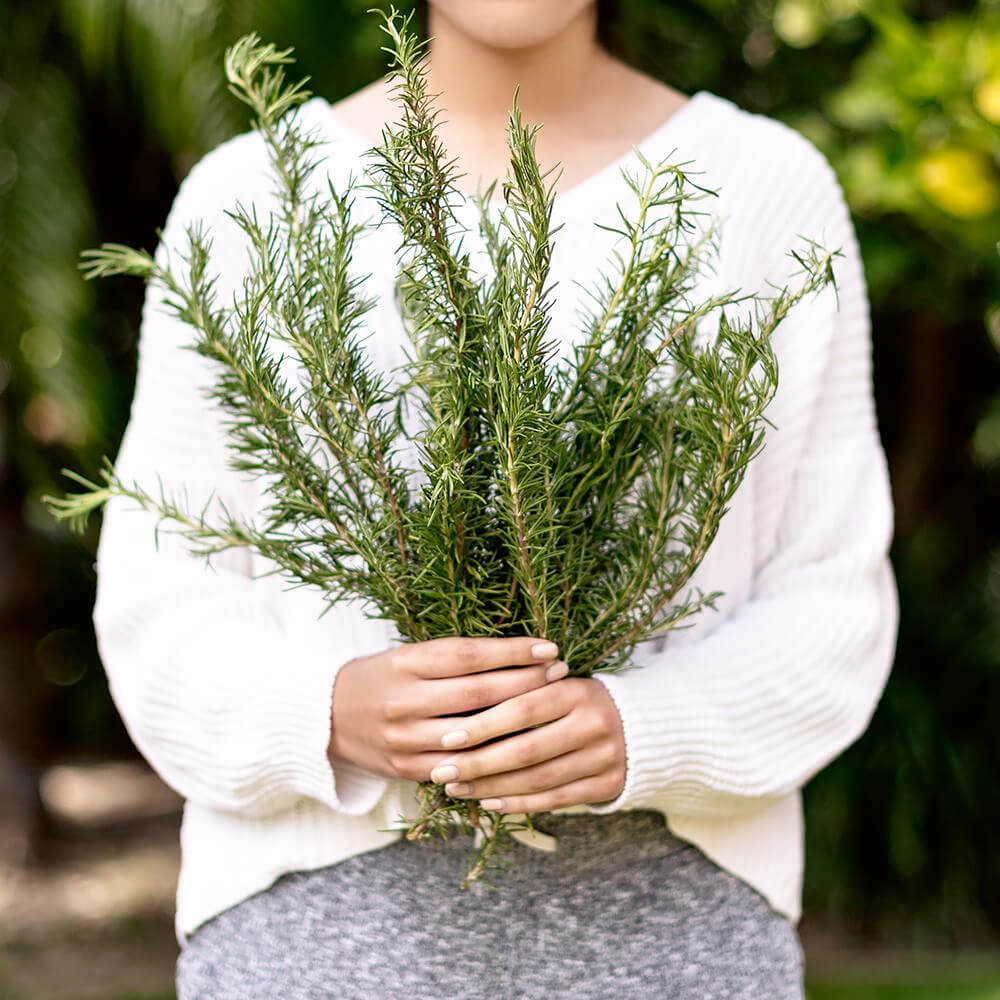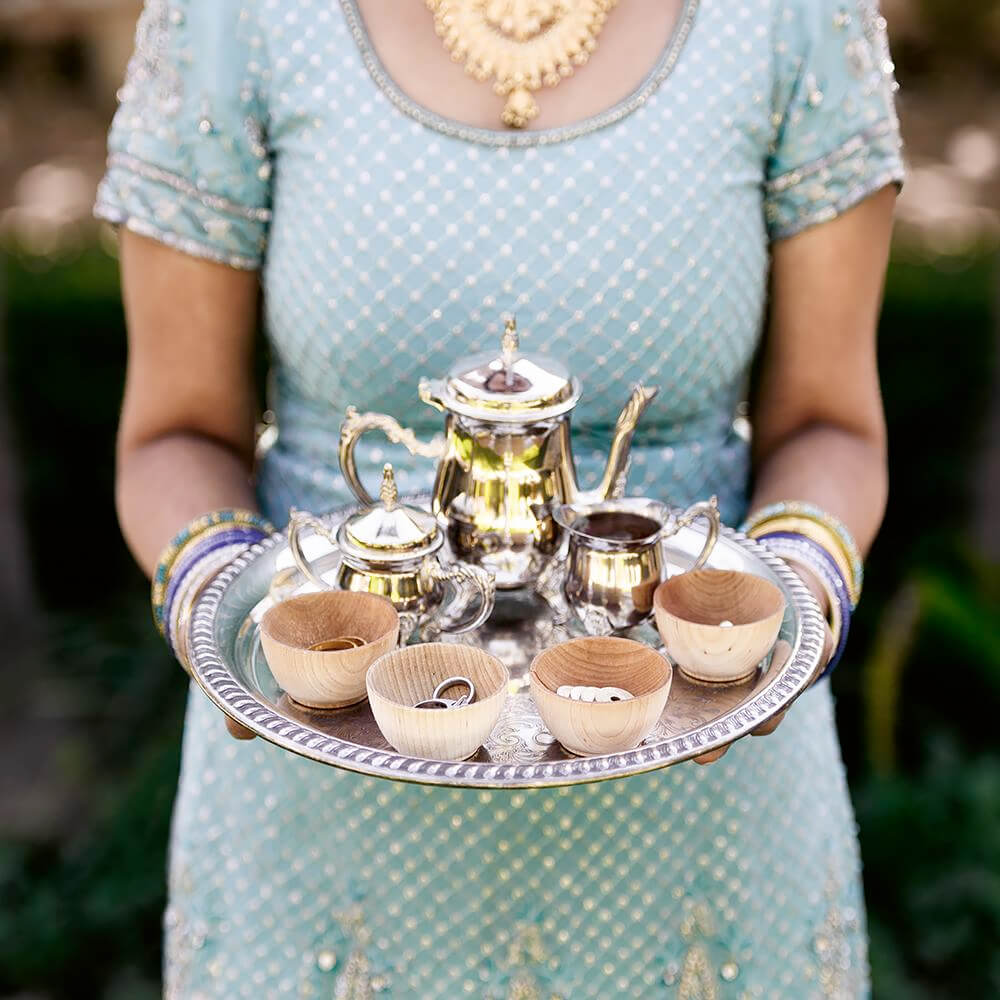 Rohina Hoffman
Rohina Hoffman is an Indian-born American artist whose narrative work focuses on themes of identity, home, adolescence, and the female experience. Raised in New Jersey but now residing in California, Rohina received her BS in Neuroscience and MD both from Brown University. She also studied photography at the Rhode Island School of Design. Rohina published her first monograph Hair Stories with Damiani Editore (February 2019) accompanied by a solo exhibition at Brown University's Alpert Medical School. Hair Stories is held in many public collections and university libraries. Her photographs have been exhibited widely in juried shows and in 2021 she was the winner of the Purchase Award with Atlanta Photography Group and several of her prints were acquired by the High Museum of Art in Atlanta, Georgia.
rohinahoffman.co