In recent times, metal photo prints have largely replaced traditional canvas paintings. We'll dive deep into why is that so in this post.
Along with exploring the reasons why metal photo prints are becoming popular, we'll also uncover the concept of metal photo prints and how you can design one on your own. Let's get started!
What are metal photo prints?
By definition, metal photo prints are photographs printed on sheets of aluminum. Usually, these sheets are huge, lightweight, and exhibit super vibrant prints.
Metal photo prints are best known for the economical HD quality they offer. Unlike oil paintings or traditionally printed graphics, they are not expensive and have a high-definition result, which may give a 3D feel. So, it serves as an
excellent décor item
for homes as well as offices.
Benefits of Metal Photo Prints
Apart from the obvious aesthetic appeal, there are several other reasons why you should consider getting a metal photo print for your home and workplace. These include:
- Easy to clean
- Highly durable
- Scratch-resistant
- Waterproof
- Rustproof
- Color retention
- Lightweight and easy to hang
Plus, metal photo prints tend to add a classy touch to the ambiance. Their shine and minimalist build give them a premium feel.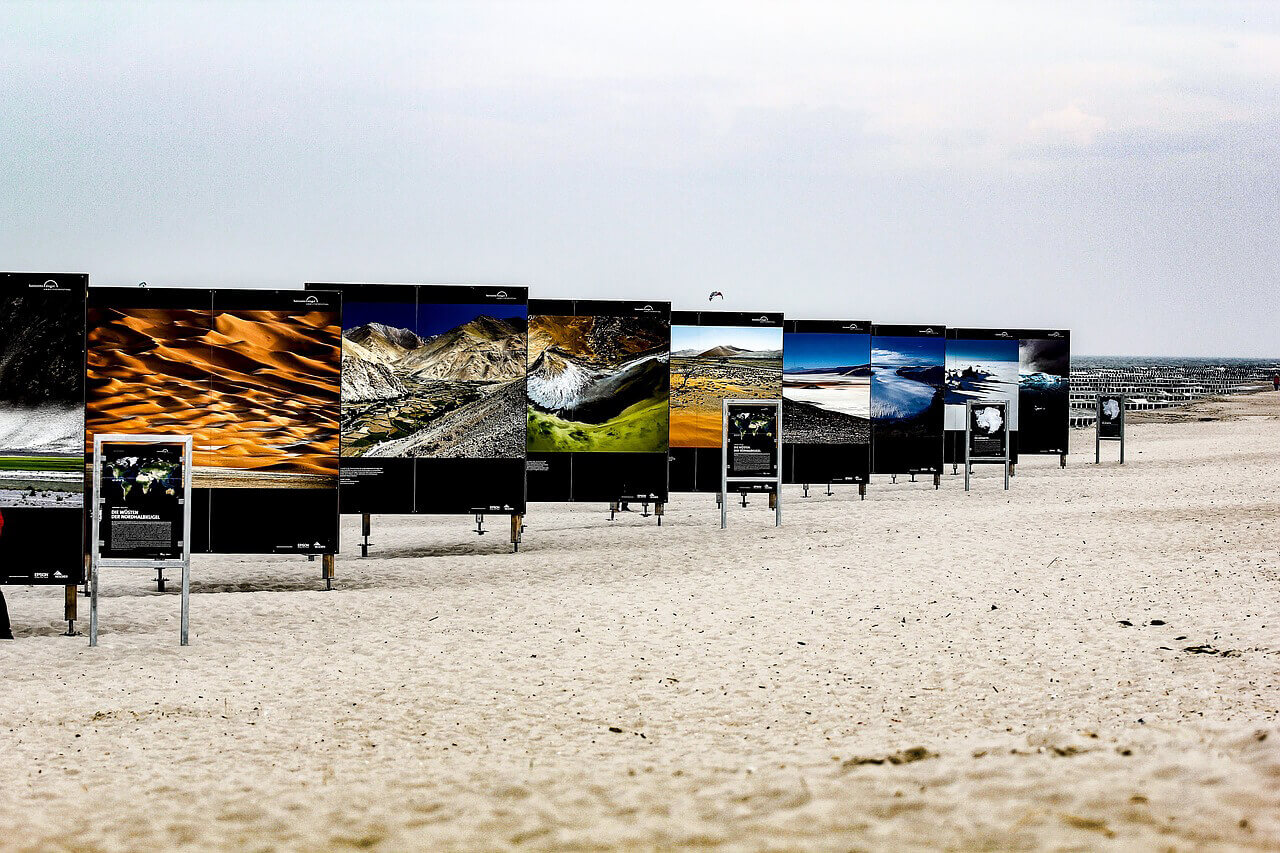 Manufacturing Process of Metal Photo Prints
The photographs are printed on metal sheets through various methods and these methods differ by the substrate used to print. It could be a di-bond metal print or a UV-cured ink print. With that said, professional companies use the following three methods:
- Inkjet
- Dye Sublimation
- Screen Printing
When companies are printing bulk designs on small metal sheets for commercial usage, they use inkjet printing. In this technique, the printer sprays the ink onto the metal sheet in the desired design. It is clear and vibrant but not suitable for fine art.
For vivid and detailed paintings and images, dye sublimation is more suitable. In this technique, the ink is first sprayed onto a piece of paper and then pressed against the metal sheet. The design or photograph transfers onto the metal sheet, giving it its true HD quality.
Screen printing is a low-grade metal photo printing technique. In this technique, the design is directly printed onto the metal sheet.
How to print a metal photo?
Printing a metal photo is not an easy job. You'll need an expert technician's help to regulate and operate the heavy machinery and be as precise as the process demands. In terms of equipment, you'll need the following:
- AFGA printer or a large format Inkjet printer
- Sublimation Ink
- Sublimation Paper
- 0.30 inches or 0.45 inches thick aluminum sheet of the desired size
- Heat press
The process involves pressing the metal sheet against the sliding table of the heat press machine. And then, place the sublimation paper over the metal sheet carefully. Make sure you tape it so it sticks to its position throughout the process. Any slight movement or imbalance can ruin the entire print. The same applies to the intrusion of a speck of dust or any other thing. Ensure that your environment is super clean and well-maintained. You also have to be careful about the inks you use as they have different infusing speeds.
Now, once the sublimation paper is on the metal sheet, allow the heat press machine to do its work, i.e., produce the design on the metal sheet.
Factors to Consider
During the printing process, there are a few factors that you must take care of. These include:
Type of Finish
Generally, there are four types of finish when it comes to metal photo prints, including matte, semi-gloss, glossy, and metallic.
Matte is also known as a satin finish. It's smooth but not shiny. A glossy finish offers the best shine, and metallic reflects the best.
You should pick a finish based on the type of image you're getting printed, the ambiance where the print will be hung, and your desired aesthetic appeal.
Resolution of Image
The
higher the resolution of the image
higher the resolution of the image, the better results you'll get.
Panel Quality
If you don't use a premium quality metal sheet to print your metal photo, it might get rusted in a few months or the image may start fading. So, make sure you buy premium quality metal panels for the job. If you're entrusting a company with the job, check out their promises on the quality and longevity of the final product.
Is it a good idea to go for DIY metal photo prints?
No. It's a bad choice! It'll cost you loads of time, effort, and money. And all of this investment might not even bring you the results you desire because metal photo printing demands an expert's skills.
Instead, it's best you entrust professionals like
shiny prints
with the job. From equipment to picking the right images and finishes, they'll take care of everything. Plus, it will be super economical in terms of price and time.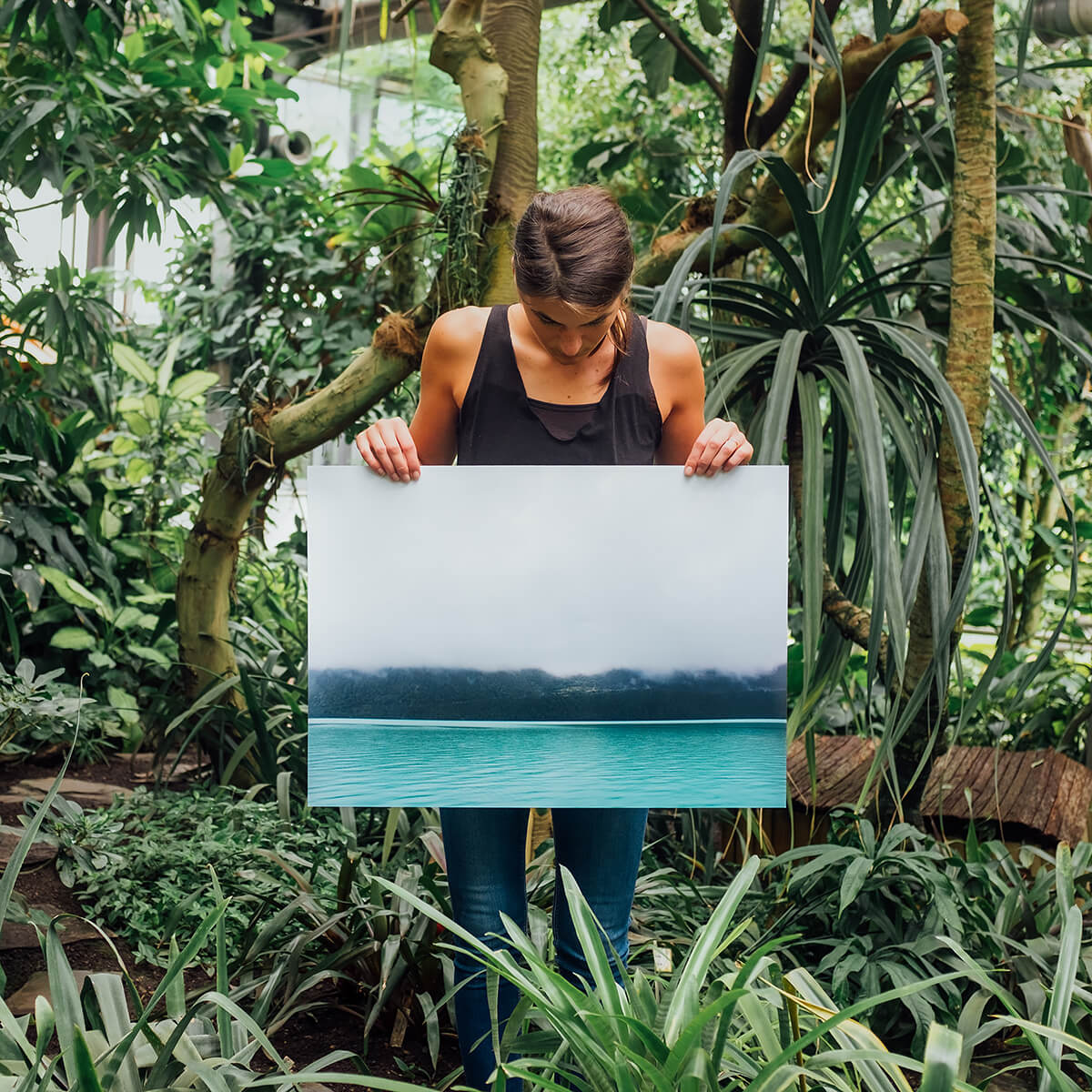 FAQs
How much do metal photo prints cost?
Metal photo prints can cost anywhere from $25 - $2500. They could cost more or less as well. But that's the average range so far.
Are metal photo prints waterproof?
Yes. Metal photo prints are waterproof and scratch-resistant. If ever submerged in water, simply wipe off the water.
What kind of photos looks good on metal?
Metal photo prints are best suited for photos with vibrant colors. It could be a photograph with bright colors or a painting. To give you an idea of what kind of photos would look good on metal, visualize these:
- A bird flying high in a bright blue sky
- A picture of bright and blooming flowers
- A rich geometric abstract featuring bright pink and green patterns.
It can be anything at all as long as it's bright!
Can you get photos printed on metal?
Yes! You can get your personal photos printed on metal for a better finish and vibrant look. These prints also last longer than paper or fabric prints. Read the guide above to learn more about metal photo prints.
Do metal prints fade?
Technically, metal prints will not fade in your life if you take good care of them. So, it's all right to say: no, metal prints never fade. Believe the brands and metal photo printers when they tell you so! These prints have a life of 100+ years.
Final Thoughts
Metal photo prints are the new trending thing in home and office décor. These will surely stay around for a long time. So, if you're into interior design and keeping the walls fresh and alive with memories or beautiful landscapes, it's a great idea to get a metal photo print for your space.