In
Boyhood (published by Damiani)
Roger Ballen's photographs and stories leads us across the continents of Europe, Asia and North America in search of boyhood: boyhood as it is lived in the Himalayas of Nepal, the islands of Indonesia, the provinces of China, the streets of America. Each stunning black-and-white photograph-culled from 15,000 images shot during Ballen's four-year quest-depicts the magic of adolescence revealed in their games, their adventures, their dreams, their Mischief. More of an ode than a documentary work, Ballen's first book is as powerful and current today as it was 43 years ago-a stunning series of timeless images that transcend social and cultural particularities.
All About Photo: Boyhood, first printed in 1979, was your debut photobook. Tell us about the inspiration to shoot adolescence as seen around the world, and what we will see in this newly revised version.
Roger Ballen:
The inspiration for Boyhood came about as per the experience below:
Ceylon, a humid evening. Lightning lights up a gray twilight, monsoon rains follow. A black mist drapes the city; the streets and marketplaces are unusually deserted. Except for a single light at the end of the street, all is dark. Just as I reach the front of my hotel, two boys appear out of the shadows. Both are shoeless and shirtless; one carries an empty bottle, the other a ball. As if pulled by a mysterious force, we stand face to face, staring closely and intensely. Moments later, a mother's shout punctures the quiet. The boys disappear towards the voice. It was a curiously emotional encounter. Eleven months earlier, in January 1973, my mother died at the age of forty-nine. This personal tragedy turned me - in ways I am still trying to fathom - toward a quixotic search for my own boyhood. For the next four years, I roamed the world. Leaving home at twenty-three, I travelled by land from Cairo to Cape Town, Istanbul to Bali.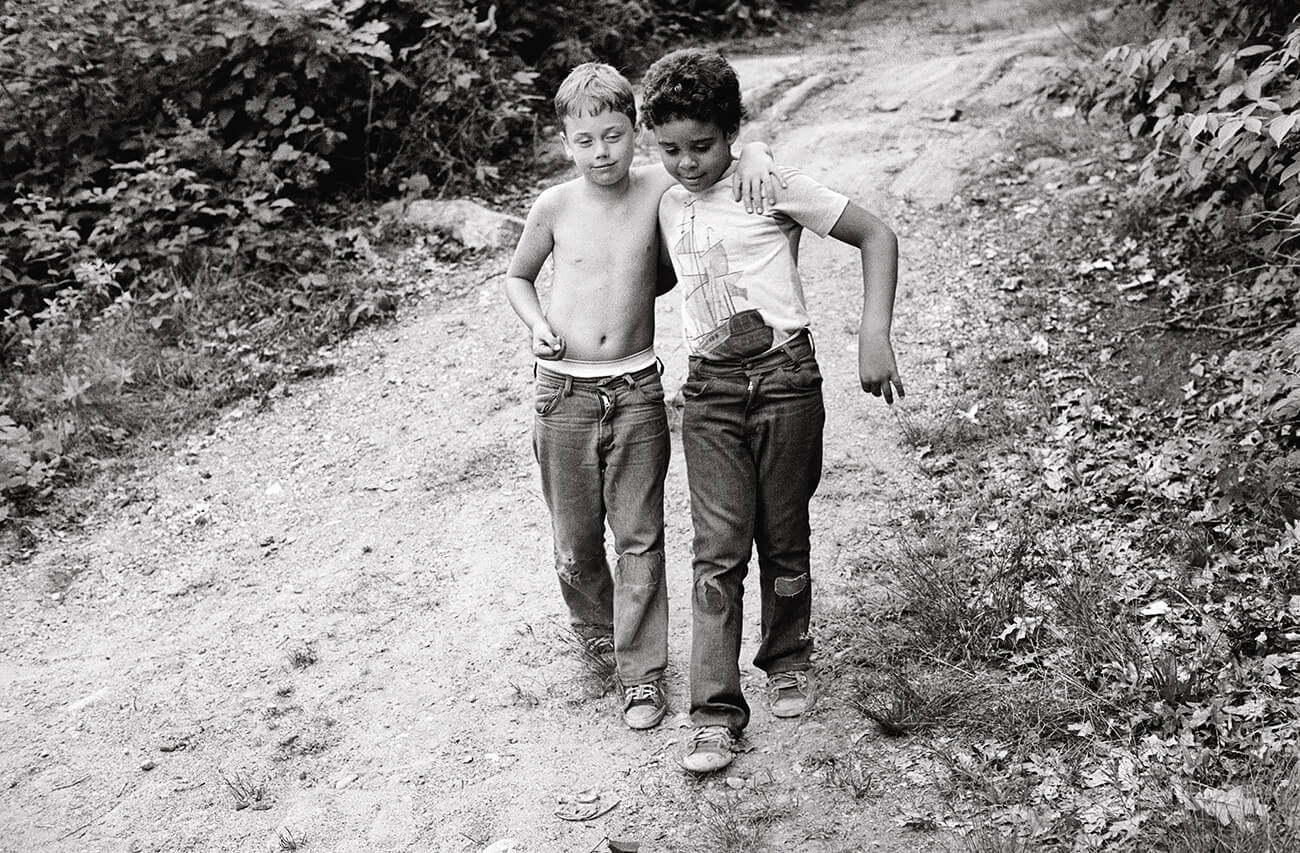 Pals, Boyhood © Roger Ballen
This latest version of Boyhood contains a number of previously unpublished images as well as a new text by myself looking back on this project. Can you tell us any stories about your travels around the globe capturing these enthralling images?
Muang Fang, Thailand Watching two Thai boys capture their prey, I began to wonder what would be done with the lizards. Knowing boys, a few ideas, came to mind: skin them, barbecue them, lay them underneath a car tire, scare girls, feed them to hungry ants, mix with soup. Katmandu, Nepal I followed a boy upon hearing an old man tell him, ''If you go to the temple on top of the hill and burn some bark, stone, and yogurt together while repeating this magic saying... you will get gold.'' Larchmont, New York When I see two boys together, I often think of Don Lowey, my first real boyhood friend. One day we decided to form ''the Club.'' We partitioned off part of the inside of my family's garage with a white sheet. Within its walls important decisions could be made. We brought in our loudest rifles and our best throwing stones and whittled sharp sticks with our Cub Scout knives. The next day, Don came over again. This was the important day - we had decided to become blood brothers. At first, we decided to use real blood, but when we had to prick ourselves with needles, we chickened out. Instead, we mixed crayon, wine, ink, rifle caps, brick, berries, and cough medicine. After shaking the mixture together and saying ''abracadabra,'' we went downstairs to the garage. Just as we got to the driveway, my father, who was raking the leaves around the garage, lifted his head to ask what we had been doing. Don looked at me, I looked at him, and we both broke into wide grins. I said to my father,''We're Pals''.
Are there any favorites in the book?
I have many favorites in the book, it is impossible to state which is my favorite.
Nevertheless, the image for the cover of the book, titled Froggy Boy was always a special image for me. This photograph was taken near my Boyhood home and many people think it is a photograph of me as a young boy.
Some of these photographs capture a ''cheekiness'' and ''mischief'', were you specifically on the lookout for moments like these, or did they appear organically?
All the images in the Boyhood book were spontaneously taken. I considered myself a street photographer in these days and would search out situations that I could photograph. As I walked from place-to-place observing boys that would call out to be photographed. Unlike now being in a photograph was a special experience.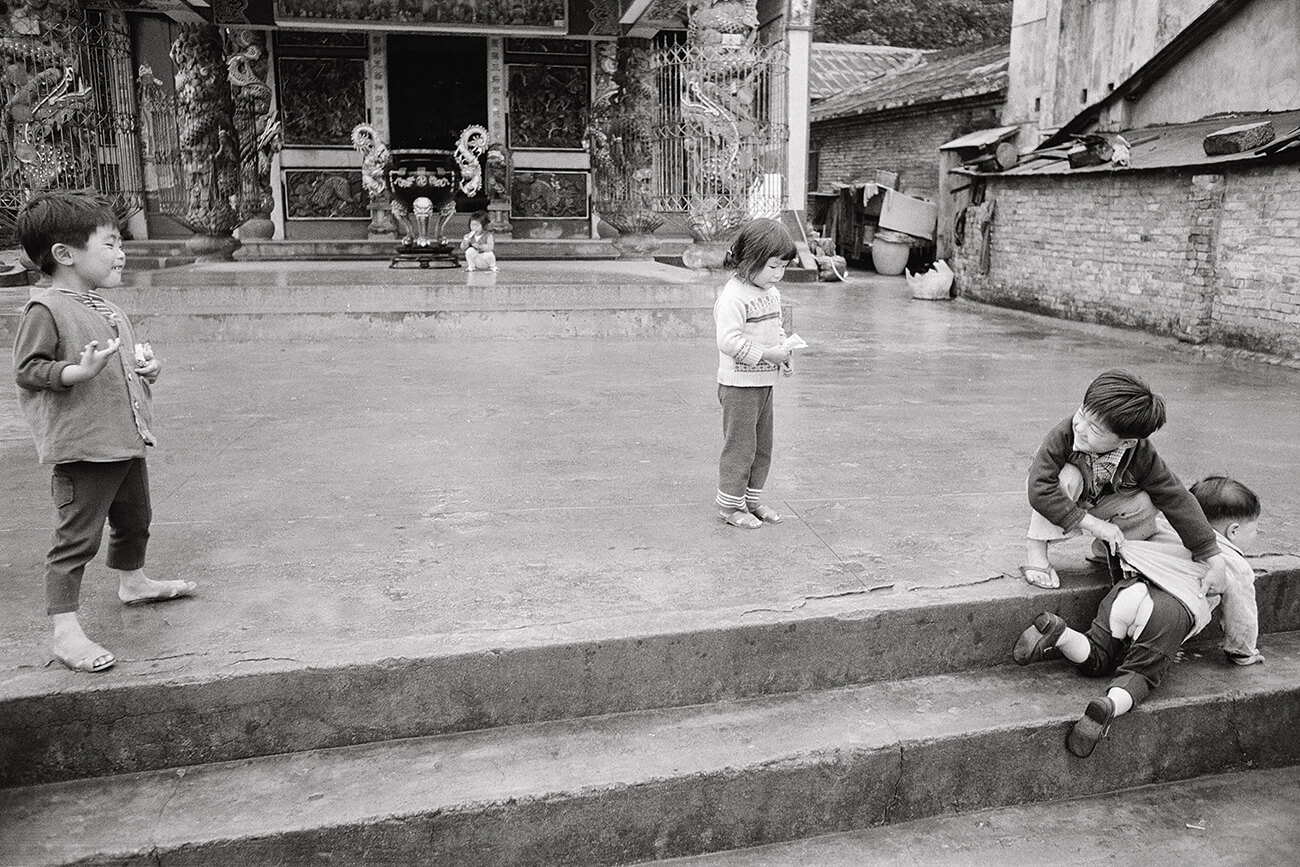 Boys will be Boys,Taiwan, Boyhood © Roger Ballen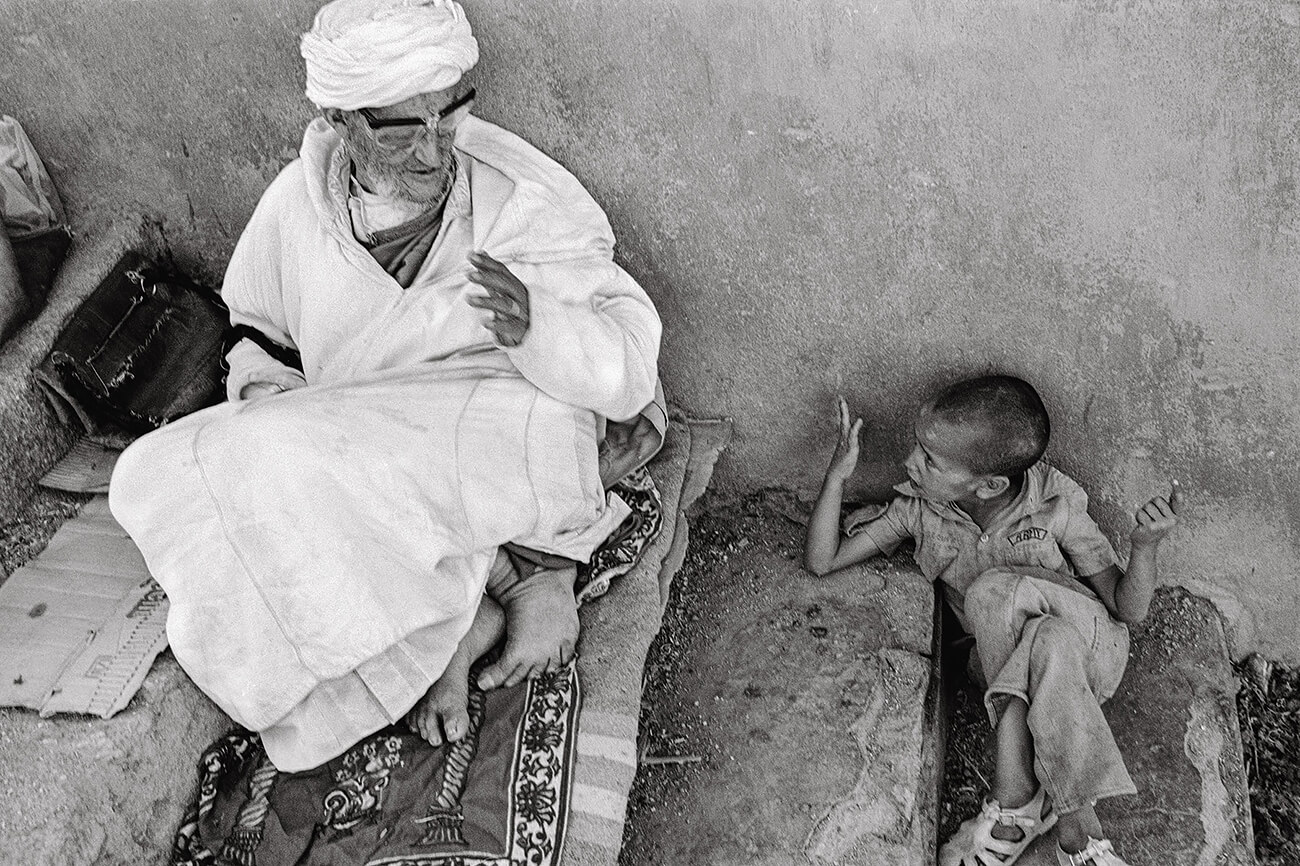 Argument, Morocco, Boyhood © Roger Ballen
We understand that you grew up in a family that appreciated the arts, how did you land on photography as your primary medium?
I bought my first camera, a Mamiya, when I was thirteen. By that stage, in the early 1960s, my mother had been working for Magnum for some years. Through her conversation, and particularly her collecting, I was exposed to the work of many photographers – some of them now considered historically important. In this milieu, there was a complete belief in the value of photography, particularly in its ability to capture and convey meaning in a socio- documentary context. The Magnum photographers were my idols, my heroes. My mother hung their photographs all over the walls of our suburban house in Rye, New York. I ended up assimilating their images, and by the time I went out to photograph seriously, which was around the age of eighteen, I had a clear idea of the level I was aiming at.
You work in black and white photography, never using color, why the choice to only shoot in B+W?
I shot black and white exclusively for 50 years. I grew up in a world dominated by black and white and for me it was synonymous with high-calibre photography. In particular I felt akin to the way it reduced the exterior world to a more reduced and essential form.
In 2016 I was given a Leica camera to produce a video of my upcoming book Ballenesque, Roger Ballen a Retrospective. With this digital camera available I was perplexed as to how quickly I had adapted to colour photography – something that, previously, I had said I had no interest in. However, I found that I still used the same muted, monochromatic themes that I had used in my black-and-white work; as we jokingly referred to it, my photography had become 'black-and-white in colour'. In addition, I was able to use lighting in much more creative ways, opening up new avenues of experimentation.
Will you continue the Boyhood project, as times change?
It is unlikely that I will return to the Boyhood project once again. This project occurred during special time and at an age, my early twenties, when my childhood memories were fresh in my mind. At age 72, I am focused on other aspects of my life, nevertheless the memories of this project and the Boys will always remain.
On the Wharf, Taiwan, Boyhood © Roger Ballen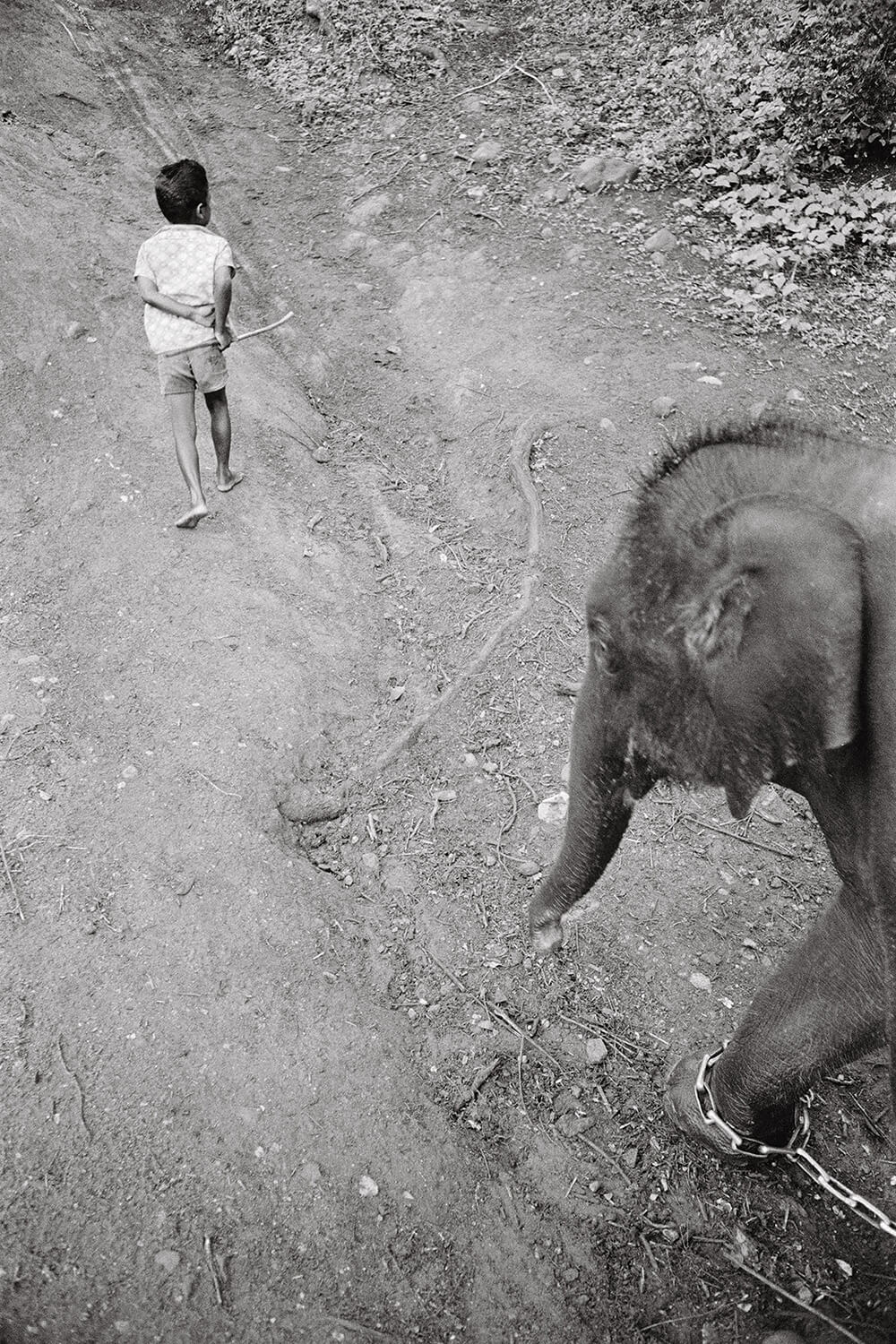 Follow the Leader, India, Boyhood © Roger Ballen
Roger Ballen
Roger Ballen (b.1950 New York City) is one of the most influential and important photographic artists of the 21st century. Ballen's photographs span over fifty years. His unique aesthetic, commonly referred to as Ballenesque, confront the viewer and challenge them to come with him on a journey into their own minds as he explores the deeper recesses of his own. Roger Ballen has lived in Johannesburg, South Africa for forty years.
www.rogerballen.com
@rogerballen
All About Roger Ballen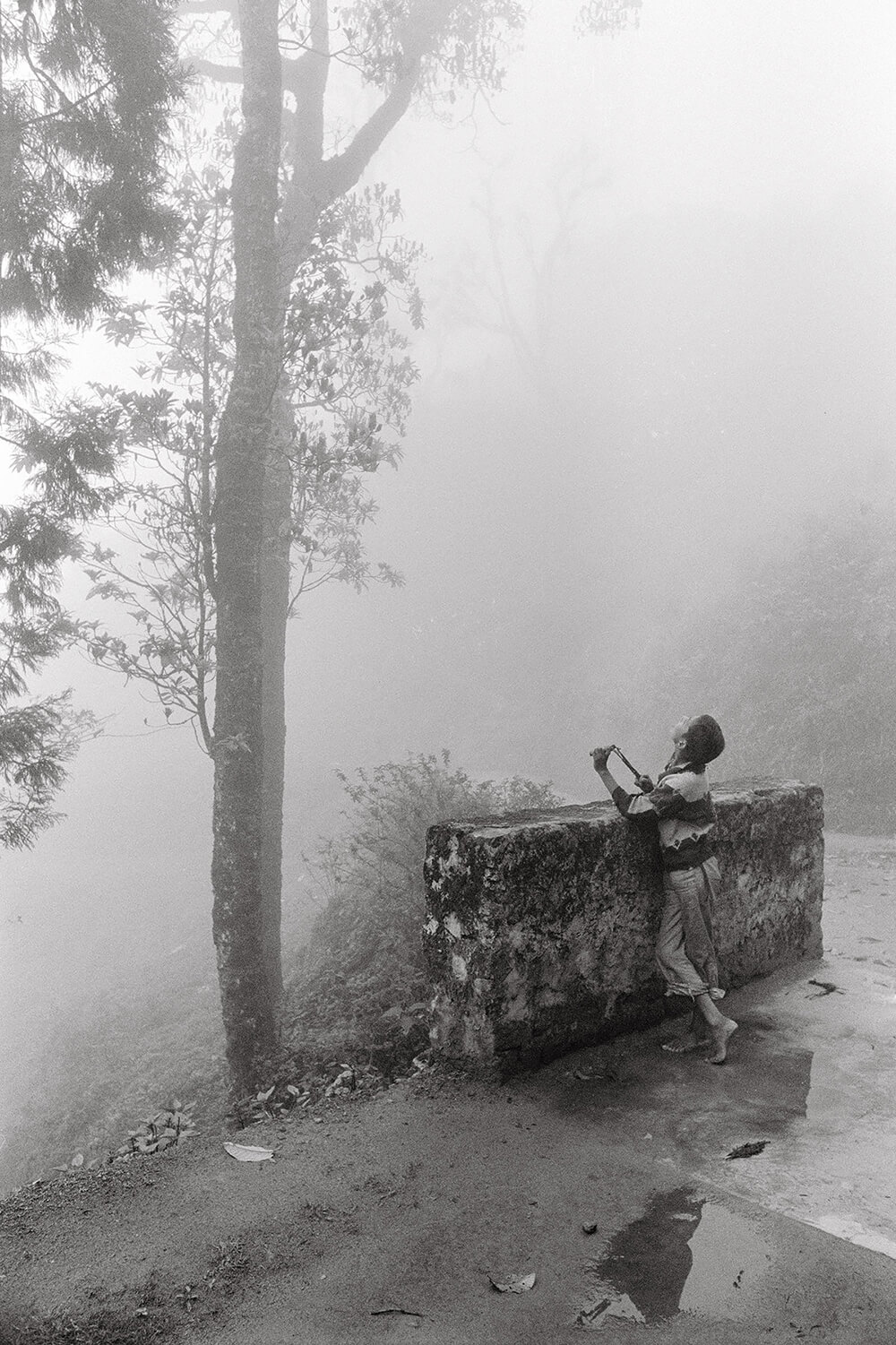 Boy with Slingshot, India, Boyhood © Roger Ballen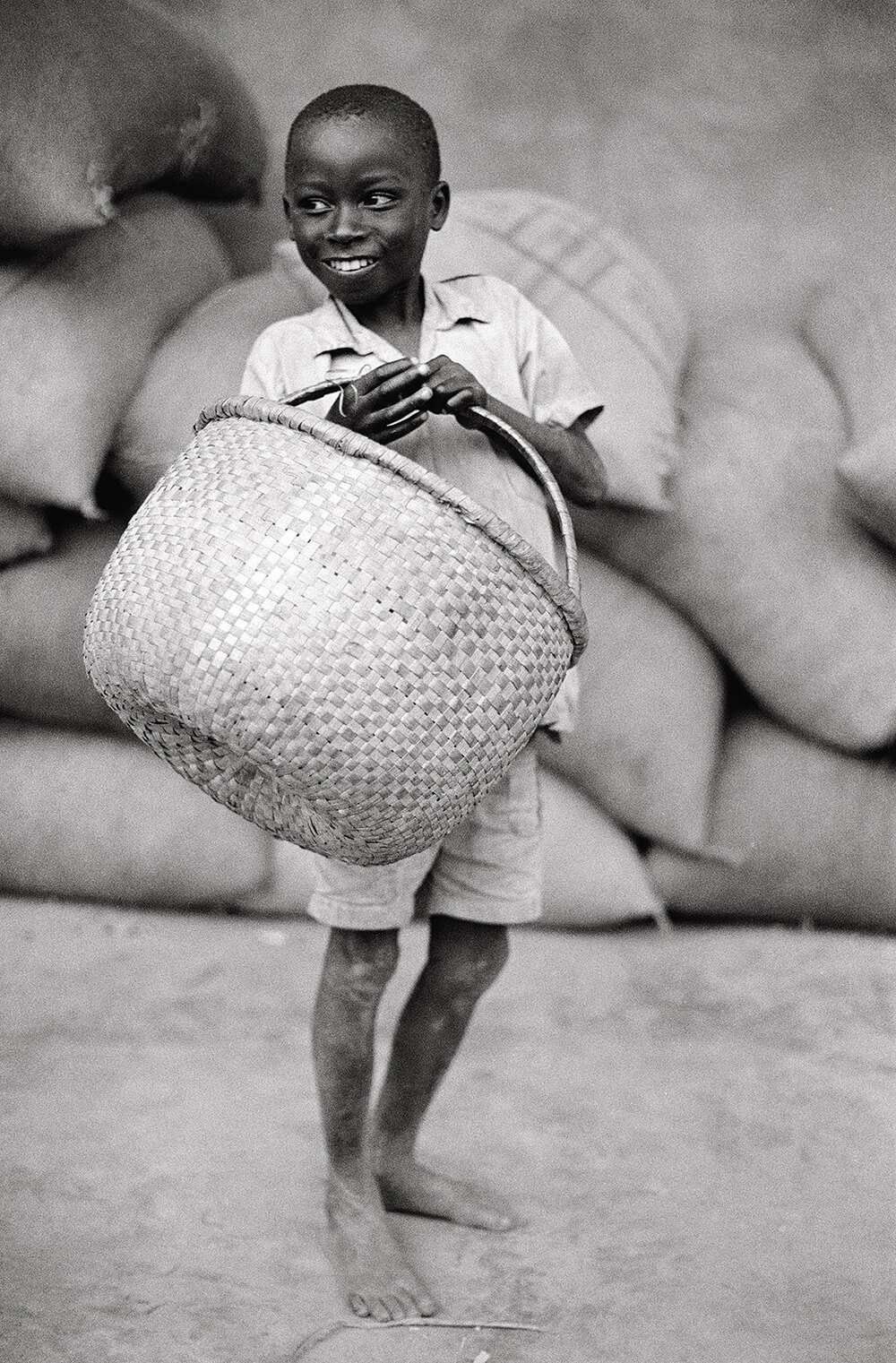 Basket Boy, Rwanda, Boyhood © Roger Ballen