The Day May Break is an ongoing global series portraying people and animals that have been badly impacted by environmental degradation and destruction. Chapter One, which was released last year, features photographs taken in Zimbabwe and Kenya in late 2020. The work in Chapter Two, which will be unveiled in October 2022, was taken by Brandt earlier this year in Bolivia. This is the first time in his 20 year career that Brandt has made work outside of Africa.
The people depicted in The Day May Break have all been seriously affected by climate change, from extreme droughts to floods that destroyed their homes and livelihoods. The animals are all rescues, victims of everything from habitat destruction to wildlife trafficking. These animals can never be released back into the wild. Because they were nearly all habituated, it was safe for human strangers to be close to them, photographed together in the same frame.
The fog is the unifying visual, symbolic of the natural world rapidly fading from view. Created by fog machines on location, the fog is also an echo of the smoke from wildfires, intensified by climate change, devastating so much of the planet. In spite of their loss, these people and animals are the survivors. And therein lies hope and possibility.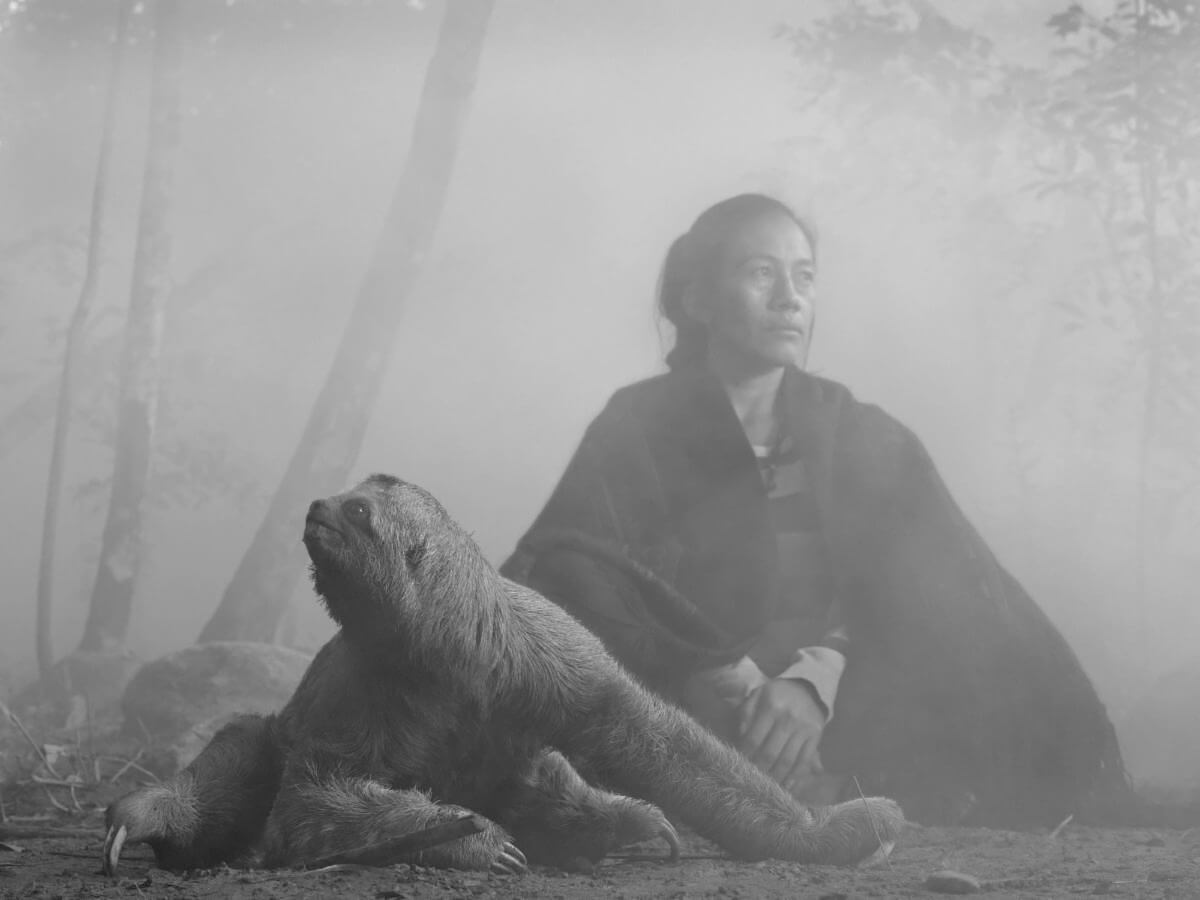 Ruth and Zosa, Bolivia, 2022 © Nick Brandt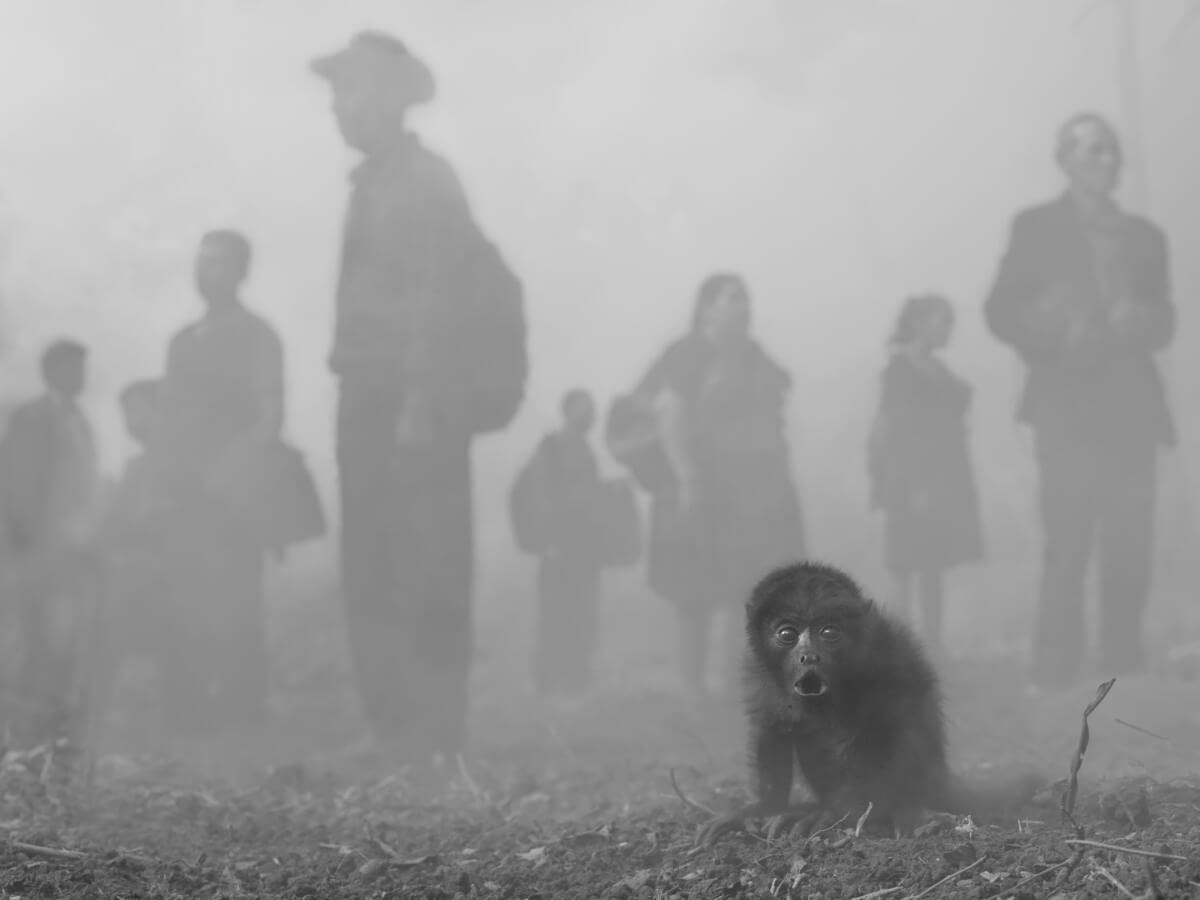 Jame and People in Fog, Bolivia, 2022 © Nick Brandt
The powerful stories of the humans and animals in The Day May Break are shared in the books.
In his essay in Chapter Two, Brandt writes:
"Tragically, there are no shortage of subjects around the planet - both human and animal - for The Day May Break. There's a common link between Zimbabwe, Kenya and Bolivia: These countries are among those least responsible for climate breakdown. Their global carbon emissions have been tiny compared to industrial nations. Yet like so many other poor countries in the world, they are disproportionately exposed to and harmed by its effects. The grim irony is that many rural people in these countries are the most vulnerable to the calamitous consequences of the industrial world's ways.
A landmark body of work by one of photography's great environmental champions. Showing how deeply our fates are intertwined, Brandt portrays people and animals together, causing us to reflect on the real-life consequences of climate change. Channeling his outrage into quiet determination, the result is a portrait of us all, at a critical moment in the Anthropocene.
-
Phillip Prodger
, Author, Curator, Former Head of Photographs, National Portrait Gallery, London
5% of Nick Brandt's share of print sale proceeds are evenly distributed on a biannual basis to each of the people photographed, as a kind of ongoing royalty payment..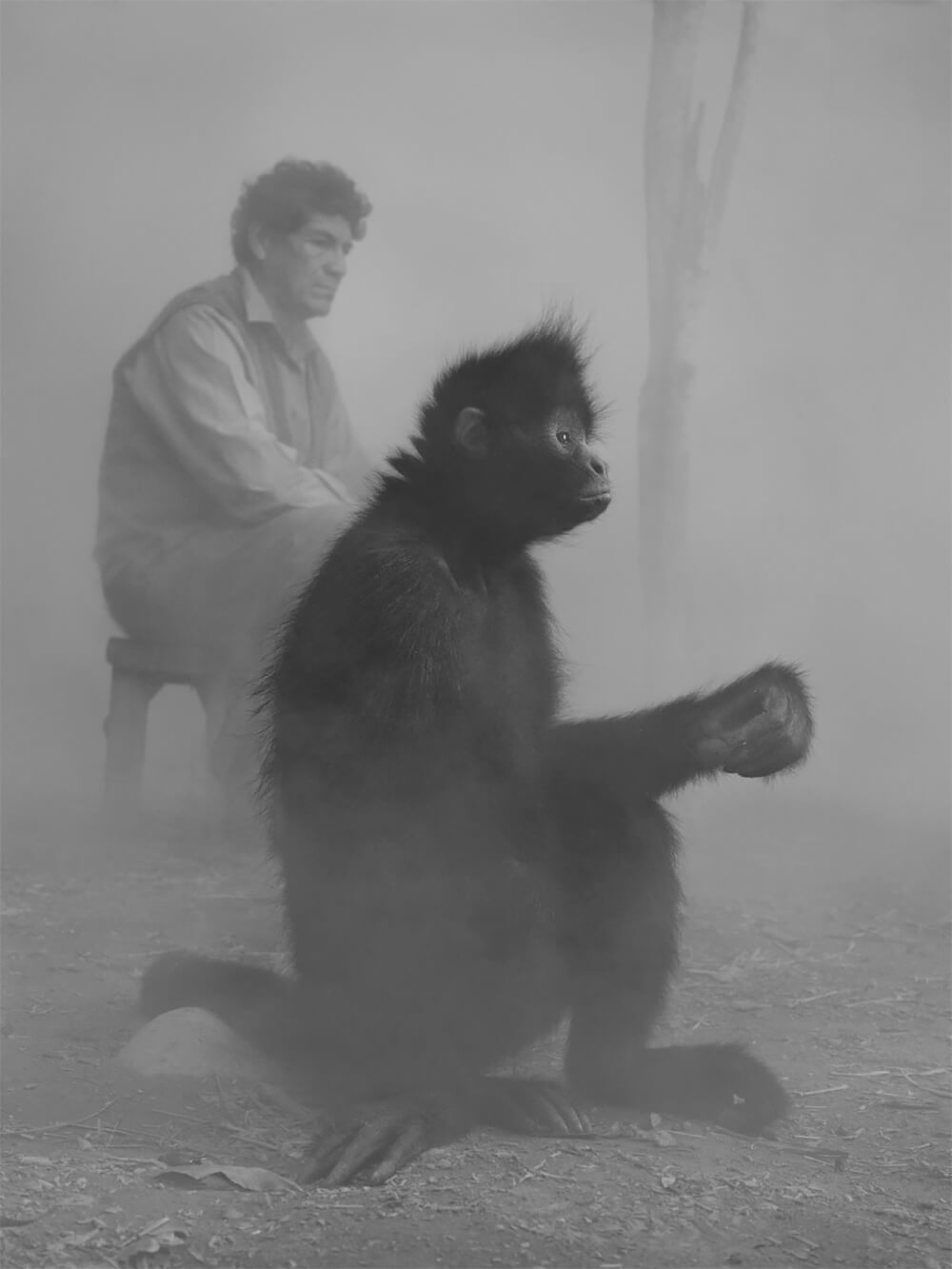 Lucio and Chascas, Bolivia, 2022 © Nick Brandt
About the Artist:
Nick Brandt
(b. 1964, London) studied painting and film at St. Martin's School of Art, London. He moved to California in 1992. In 1995, Brandt became aware of the terrible devastation of the landscape and fauna of East Africa, leading him to make his seminal trilogy On This Earth (2005), A Shadow Falls (2009), Across the Ravaged Land (2013). In 2010, Brandt co-founded Big Life Foundation which works to protect the animals and ecosystem of a large area of Kenya and Tanzania. The escalating destruction of the natural world in Africa, and its impact on both the wild animals and the rural poor inspired the artist to create the pivotal series Inherit the Dust (2016) and This Empty World. (2019). Brandt has exhibited worldwide, including solo exhibitions at Fotografiska, Stockholm; Multimedia Art Museum, Moscow; and the National Museum of Finland, Helsinki. The artist lives and works in California
Exclusive Interview with Nick Brandt About The Day May Break
The Day May Break by Nick Brandt (Chapter One)
www.nickbrandt.com
@nickbrandtphotography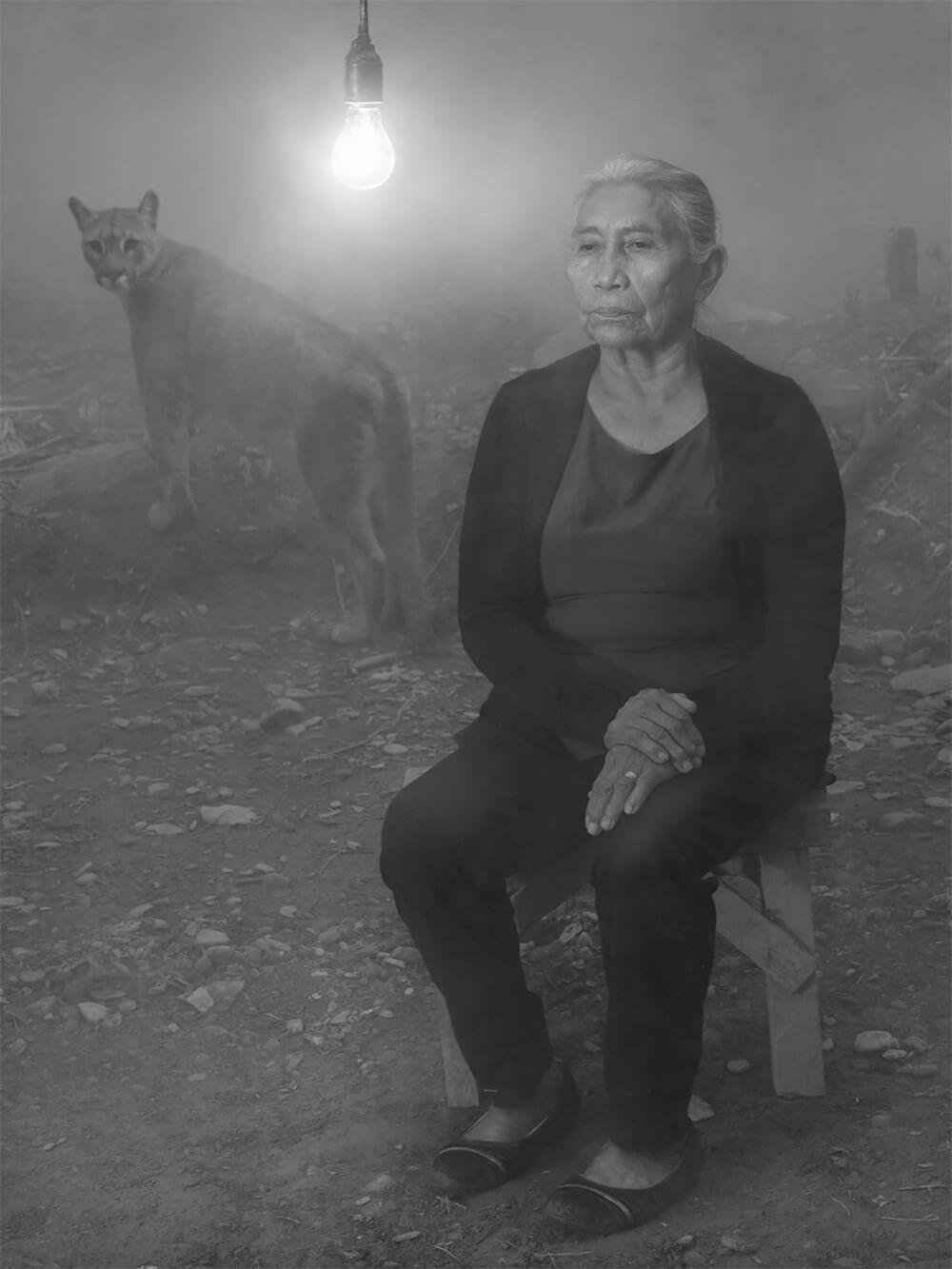 Juana and Nayra, Bolivia, 2022 © Nick Brandt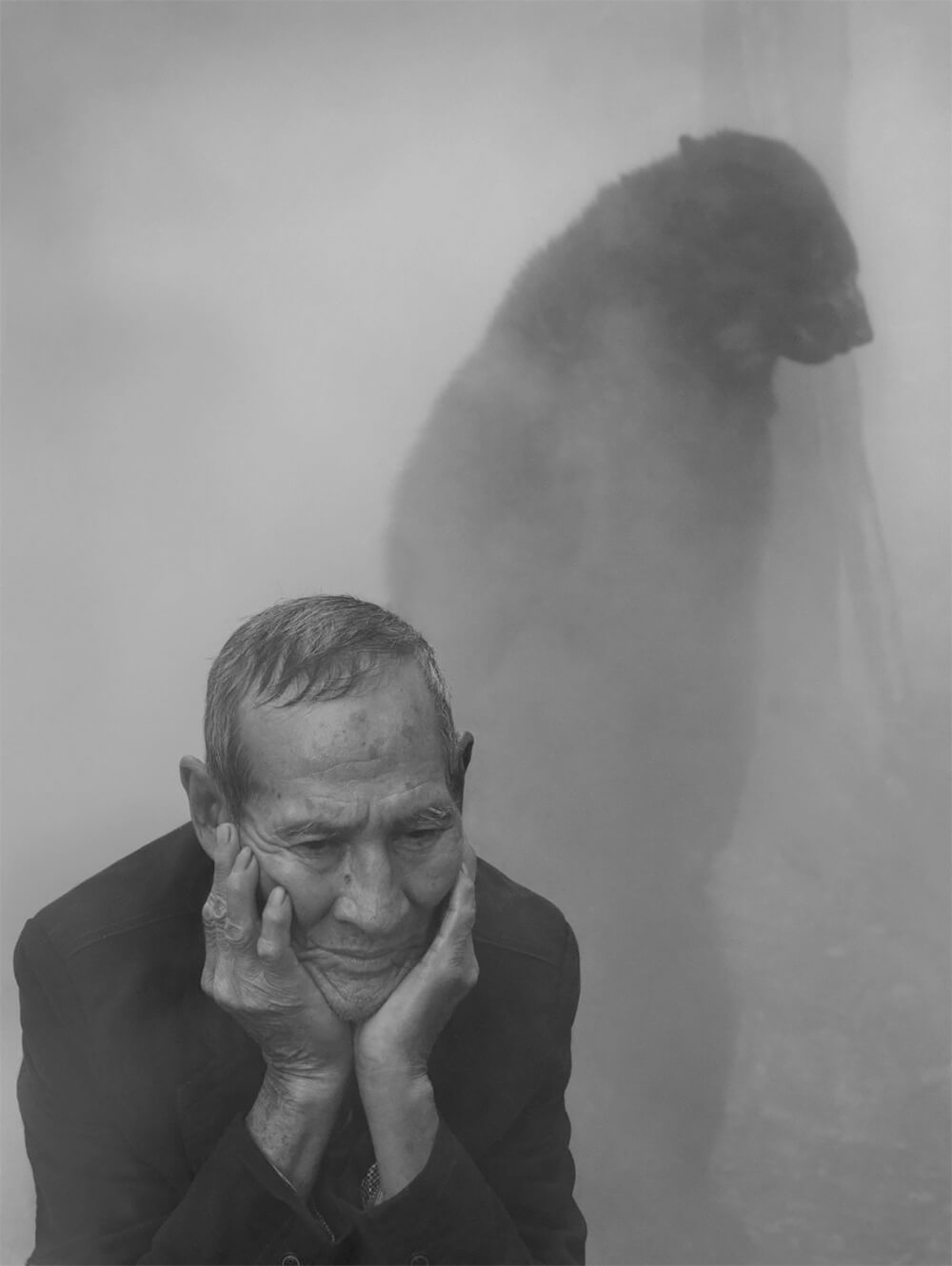 Valeriano and Tarkus, Bolivia, 2022 © Nick Brandt